It's time for another major! This is a special week in golf because it is the second major of the 2012 season. With the US Open upon us that means it's time for the THP staff to make their predictions. We asked our team to answer the following questions and their responses can be seen below.
1. Who will win the US Open?
2. Give us a big name that does not play well?
3. Give us the unknown that surprises?
4. Tiger Woods vs the Field or Tiger Woods vs the Cut Line, which one shows up?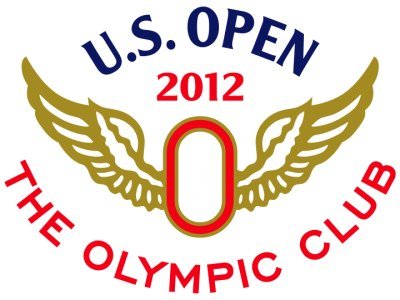 Ryan H. (THP Forum Name Hawk):
1. Keegan Bradley. His got the length, the ability to hit a lot of greens, and he knows he can close the deal.
2. Phil Mickelson. I typically root for Lefty, but I just don't think he'll be a big factor during the weekend.
3. KJ Choi. He's steady and a little boring, but seems to play well in the big events.
4. Tiger vs the field. I really don't think he's going to be at the top of the leaderboard, but I do think he'll be a top 20 finisher.
Mike M (THP Forum Name Smallville):
1. Tiger Woods. Not my favorite player andI've avoided picking him in the past (and have been right!) but I think he's playing well right now. I'm not on the "he's back" bandwagon, but I think it's his week.
2. Bubba Watson. He might make the cut, but barely. If he does make the cut, I don't see him being in contention this week.
3. The least known person I know anything about would be Patrick Cantlay, the amateur. Let's give him a top 25 finish.
4. Since I picked him to win I gotta go with vs the Field.
Jason K. (THP Forum Name Puttin4bird)
1. Lee Westwood is going to win the US Open. I think I just said that he would never win a major, but that was before he turned to the Nome and we know the Nome is money so he's going to win the US Open this week. Look, tee to green he's the best player in the world, if he could putt at all he'd win every time he tees it up. Lee Westwood + Nome = US Open Champion. TC, that was for you!
2. Luke Donald. Has there ever been a more disrespected #1 player in the world ever? I think Luke's major championship struggles continue
in a big way at the US Open.
3. He clearly isn't an unknown, but an unexpected surprise will be Davis Love III. He made the field via qualifying and his game is clearly in good shape after a strong tournament in Memphis. I think DLIII is in contention throughout the event. Fine, you want an unknown…how about 14 year old Andy Zhang. No he won't win, but what were you doing when you were 14? Not playing in the US Open I bet.
4. I don't think we're quite at Tiger Woods vs. the Field yet, but I don't think we can go Tiger vs. the Cut Line either. He tricked us at Bay Hill, but that performance at the Memorial looked like there was definitely a little something extra to me. I'll say we can say Tiger Woods vs. the Field this week, but if I was a betting man I'd be taking the field this week.
Ben K. (THP Forum Name Coolbreeze):
1. Tiger Woods, I think his game right now from Tee to green is exactly where it needs to be to win a US Open.
2. Lee Westwood, I don't think he has the short game to play well in this US Open. These guys will be missing a lot of greens and I don't think he can get up and down enough to make the cut.
3. I'm going to go with Steve Marino, he seems to show up on US Open type venues, hits a lot of fairways and greens and I think he will be a big surprise this week.
4. I think with my answer in #1 is pretty telling. I think this is a Tiger or the field week, and I'll take Tiger.
Michael C. (THP Forum Name mcook77):
1. Jason Dufner will win at Olympic Club this week as he has played lights out over the last 2 months. He is a steady player that finds fairways and finds greens without letting his emotions get carried away.
2. Phil Mickelson struggles this week as I think he has a hard time finding the narrow fairways and is hitting from the rough too often. I don't think his head will be in the right place after the fiasco at the Memorial where he shot 79 and withdrew.
3. I will go out on a major limb here and go with local Texas boy Jordan Spieth that just got in when Brandt Snedeker had to withdraw due to injury. He has minimal expectations going into the US Open but has the game to compete.
4. This will be Tiger Woods vs the field as he comes into this event off of a recent victory at the Memorial. He leads the tour in overall driving which will be critical at Olympic Club and he is near the top in greens in regulation, the combination of these are critical
for US Open success.
Lucas C. (THP Forum Name TC):
1. Tiger Woods. If his iron game is as precise as it was two weeks ago, he'll have an advantage over anyone. He can literally put it on a string when he's in that zone, and that is conducive to winning US Opens.
2. Luke Donald. I am a fan, but his length and lack of consistency off the tee will put too much pressure on the strength of his game.
3. I don't know about unknown, but I believe we see a brilliant showing from Sergio Garcia. I don't know why, but I have a hunch.
4. Tiger vs the Field. I think he takes the lead in Round 2 and closes the door to this Championship. He is back afterall!!!
Josh B. (THP Forum Name JB):
1. I think its Lee Westwood's time. Lots of big names in this, but he is too talented to be the "best player with no major win".
2. Luke Donald. The US Open is just too dependent on driving the ball well and I think Luke suffers because of it.
3. Steve Marino – While many have heard of him, he is not a household name and his PGA Tour win total is the same as mine. I think he is due and in a big way. Putter gets hot, look out.
4. Tiger vs the Cut Line. It pains me to say this because I have picked him far too often and hope he is contending because I think its good for the game, but I think he flirts with the MC this week.
Morgan B. (THP Forum Name GolferGal):
1. I never know who to pick for the winner so I am going to go with a guy who hits the ball straight, is one of the best putters on tour and is coming off a recent win. I am going to go with Zach Johnson.
2 Bubba Watson. Even after winning the Masters, I still don't think he is the superstar that he is being portrayed as. I think he does alright, but he won't be a top contender this week.
3. I know I have picked this person many times before, but I have to keep holding out hope that he finally wins. So with that said I am picking Paddy Harrington, I truly believe he is due for a big win…a major win.
4. Tiger vs. the cut line. As far as I am concerned the "Tiger Era" is over. I think he will still get some wins on tour, but he is just not the dominant person he once was and he will struggle out there this week.
Todd H. (THP Forum Name Hanks):
1. Phil Mickelson for the win. Lefty's drought may very well come to an end in his home state on a course that should suit him well. The Olympic club requires someone to shape some shots mixed in with some long bombs and that's good news for Phil. The crowds are always behind him as everyone wants him to win the US Open and it doesn't hurt that he's paired with Mr. Woods early on either. Tiger brings out the best in Phil when paired together so Phil could get off to a fast start. If he's at or near the top of the leader board heading into the weekend rounds, it could be a special father's day for Phil.
2. Bubba Watson. Bubba has only played twice since winning his big green jacket (T18 on 4/29 & MC on 6/3) and he didn't play at all in the month of May? The US Open is not a place to get yourself back into playing shape and I don't think Bubba does well just in the sense that he hasn't played much golf lately.
3. Kyle Thompson. Hey, why not?
4. Tiger Woods vs. the Field. In fact I think Tiger gets a Top 10 finish and sniffs around the top of the leader board for a bit. Tiger has had a good year by anyone else's standards but probably not by his own. He's played pretty well as of late and while the Memorial isn't the US Open it still served Tiger well and gives him some momentum leading into this major.
Marc G. (THP Forum Name Yoccos):
1. I'm giving this one to Rory McIlroy. Too good, too talented and too charming not to win!
2. Give us a big name that does not play well? *Tough one but I'm gonna go with my gut… Tiger. He goes back to playing golf swing once he double crosses himself for the first time.
3. Give us the unknown that surprises? *Soren Kjeldsen. With a name like Soren, I expect nothing short of top 30.
4. VS the cutline, yes he is coming off a win but he can possibly play those misses and get away with it at this course. I just think it gets in his head.
Kevin M. (THP Forum Name KMac):
1. His game is better then ever this year but Lee Westwood is not my pick even though I think he plays well. Im rolling with the Duffner, one of the hottest golfers on the planet right now.
2. I think Luke Donald gets eaten up by this course.
3. How about Jordan Spieth making the cut after getting in when Sneds WD.
4. Tiger is so streaky now, he either wins or he MC but I think he show up for this and plays well within the top 15.