Yesterday Bridgestone Golf announced that the most popular golf ball specifically designed for the ladies game was becoming part of the Bridgestone brand. In July, stores will have the new Lady Precept complete with new packaging from the flagship company to coincide with the new technology that they have packed into this product.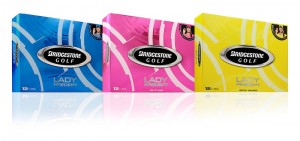 This is not just a golf ball stamped with a pink logo and called a ladies version however. Bridgestone has developed a ball engineered specifically for the average female golf swing based on thousands of live fittings done with female golfers.
Bridgestone Golf Lady Precept Highlights
* Softest ladies golf ball on the market
* Larger Gradational Compression Core for exceptional performance at moderate swing speeds
* 12% thinner cover produces higher launch and less spin
* 330 seamless dimple cover optimizes aerodynamics for moderate swing speeds
"After fitting nearly 14,000 ladies through our ball-fitting program, we have identified opportunities for product innovations that address lady golfers' needs," said Corey Consuegra, Golf Ball Marketing Manager- Bridgestone Golf, Inc. "With the new Bridgestone Golf Lady Precept, we've extended our commitment to developing golf balls for ladies and are excited to introduce this new product under our flagship Bridgestone brand."
At THP, we believe that testing should be done not only by us, but also by the golfers just like you. One of the cool features about being an active member of the THP Forum is that we look to you guys/gals, the consumers, to give feedback on equipment to golfers all around the world. Each month we send out iron sets, drivers, hybrids, putters, trainings aids and golf balls to our active members to be a part of the THP Forum Member testing.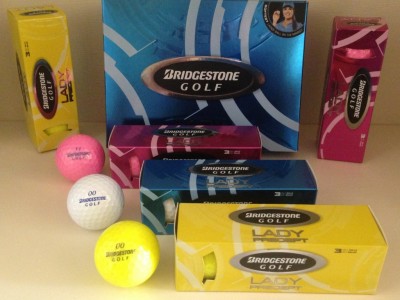 Recently, THP and Bridgestone sent out golf balls to forum members. It is their job to play the role of equipment tester and put the product through its paces and update the readers accordingly with their thoughts. Follow along for another consumer based review and find out what regular golfers just like you think about these new balls and how they work for their game.
Click here to see their reviews as they happen in the THP Forum filled with pictures, videos and thorough write-ups.