Spring is in the air, the azaleas are blooming and every thing appears to be a bit more green. That can only mean one thing, the major season is about to kick off and done so with the Masters. Each major, the THP staff puts together a scientific algorithm to predict the next champion, and by that we mean we take our best guesses like everybody else.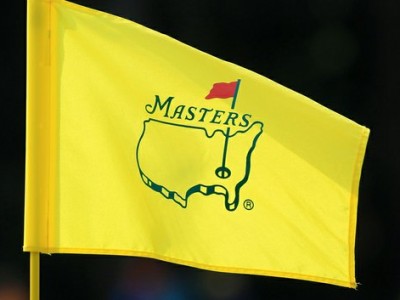 This year THP has tasked each writer with naming the eventual winner and the reason why.
Predictions
Ryan H – Despite an injury that has sidelined him in recent weeks, Jason Day will be slipping on the Green Jacket on Sunday afternoon. His ability to somehow play his absolute best on the biggest stages combined with both his recent successes at Augusta and the realization that he can in fact close a big tournament will give him the added push needed to elevate him to Major Champion status. Though players like McIlory, Mickelson, Scott, and Kuchar will give him a run for his money, his combination of length, touch, and confidence will help him rise to the occasion.
Josh B – My original thought was Tiger Woods. He would return to being a major champion and it would bring another chapter to the story. But instead of Tiger being back, it's Tiger's back that is keeping him out. That has led my thought process running in circles and while I think Phil Mickelson could make a big splash, my gut tells me to jump on another player that has not been lighting up the winner's circle recently and that is Rory McIlroy. The game is rounding into shape, he can hit the nice high ball that many love at Augusta National and if the putter gets a bit hot, he will be wearing the green jacket on Sunday evening.
GolferGal – I am going with Keegan Bradley. I don't have some intricate statistical formula for my decision, and I don't have any insider information either, this is strictly a gut feeling. I do think someone like Jason Day has a good shot as well. I think the Aussie fire has been ignited and there's a solid chance we see back to back wins from them. I also like someone like Sergio, he has to win at least once right? My sleeper for years was always Paddy Harrington, but that dream is sadly over. So what all that rambling nonsense is saying is that my pick to win the Masters is Keegan Bradley. #Journeytobetter.
Jason K – Rory and Phil, Phil and Rory….. Yeah so I've heard that they're the favorites to win the 2014 Masters. I'm going to let my fellow THP staff writers fall in line with everyone else and take one of those guys, but you know me… I'm going with something different. I wanted to take DJ or Jason Day but I decided that I'm going deeper than that. My guy has played well here at times and he's walked off the course whining saying he'll never win it. Love him or hate him I'm going with Sergio Garcia for my champ. This is part shot in the dark and part hunch but there's no doubt that his game is in great shape so if he can control his emotions he's going to win this thing!
James M – Rory McIlroy – Why? Because the putter has started to awaken after a year of hibernation, and when Rory rolls the rock well he's always in the thick of things. Plus, its a huge stage and I like to believe that he will be even more eager because of that and after his last year of lows he has all the motivation in the world to show everyone that golf can be just fine without Tiger Woods in the field. He may be the easy pick in the eyes of some, but I like a player who has a ton of motivation coming into Augusta, especially when he has been on this stage with the Green Jacket in his grasps only to have it slip through his hands like Rory has.
Dan E – I like the smooth swinging Canadian Graham DeLaet. One of my favourite irons swings on tour, and clutch putts when the time is right. I'll look for Graham to make a big splash, although it wouldn't surprise me to see a youngster like Jordan Spieth take center stage and win in his first Masters experience.
Have your own prediction? Make it here in the 2014 Masters Contest and win some awesome prizes from THP and Callaway Golf.