The 2014 US Open is upon us and that means one of our fun major contests is here as well. This thread will serve as host for all of the tournament chatter as well as contest talk. It should be lively for the tournament, so hopefully those that enter join in on the fun during the tournament.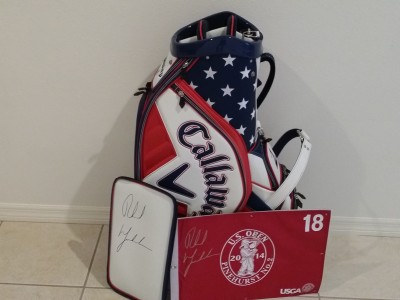 Like most of our major challenges, your job will be to pick players and depending on how they finish, you could be a winner, but this year will be a little different.
The Prizes
Signed Limited Edition 2014 US Open Callaway Staff Bag by Phil Mickelson
Phil Mickelson Signed US Open Flag
Click here for all the details on how to enter and how you can pick up some bonuses for your official entry.