Through word of mouth, advertising, and tour utilization, it is obvious at this point why Titleist places the "#1 ball in golf" labeling around everything they do.  Despite this verbiage, they must continue to innovate and improve while other companies attempt to close the gap, which greatly benefits golfers who seek ever better overall performance.  But is there a genuine variance from year to year?  Do we benefit from the latest and greatest, or are we simply enjoying a rebrand of superior performance?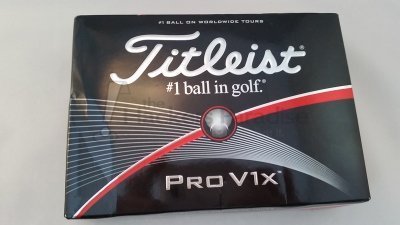 From Titleist
THE DIFFERENCE IS TOTAL PERFORMANCE
The new Pro V1® and Pro V1x™ deliver extraordinary distance and consistent flight. And there's more short game control, even softer feel and long-lasting durability.
Pro V1x
More short game spin and control with softer feel, high launch and low spin for extraordinary distance and long-lasting durability.
The Pro V1x is a four-piece, multi-component technology with a ZG process dual core, ionomeric casing layer, softer thermoset urethane elastomer cover and spherically-tiled 328 tetrahedral dimple design.
THE DIFFERENCE IS INNOVATION
The 2015 Pro V1 and Pro V1x golf balls feature a new, patented thermoset urethane elastomer cover that delivers more short game spin and control, and softer feel. The softer, reformulated cover system improves feel, sound and short game scoring control, providing golfers the confidence and performance to hit it closer to the hole. See how the new cover formulation will help your short game performance.
THE DIFFERENCE IS EXCEPTIONAL DISTANCE
Pro V1® and Pro V1x™ are long for golfers of all skill levels; long with driver, long with irons, long on all shots. How can long and straight not benefit you? Pro V1 and Pro V1x provide exceptional distance on all shots for tour players, for golfers of all skill levels and for you.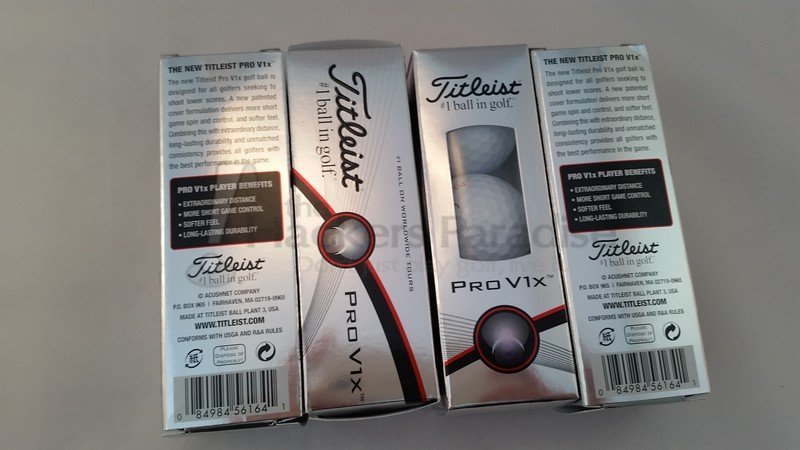 First Impressions
Out of the box, the Pro V1x shares a lot of similar visual characteristics from the 2013 predecessor.  The ever familiar "Titleist" logo across the face with red numbering below the logo, and the subtle alignment arrows on the side of the ball that confirm the ball to be a Pro V1x.  Fresh for this release is a slight break in the arrows on each side, rather than the former offering which had a connected arrow on each side of the ball labeling.  Because the previous offering was such an exceptional golf ball overall, it was great to see so many distinct familiarities visually.  Why make wild changes to what clearly works?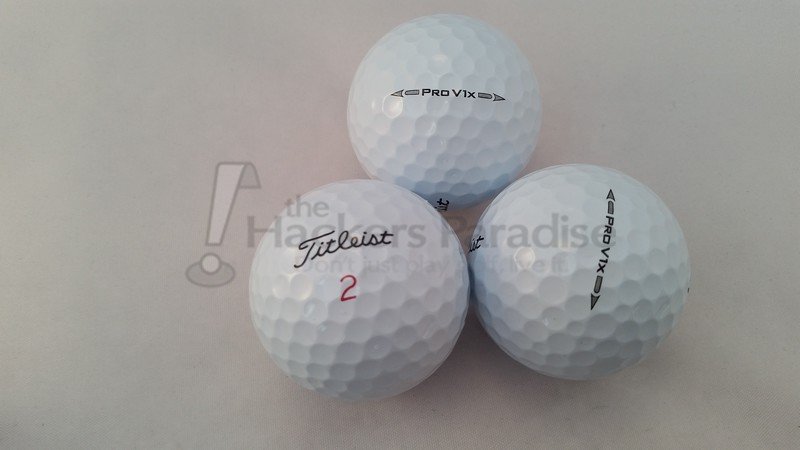 Performance
On course, the Pro V1x performs exactly as advertised.  High end 'mashing' feedback off the driver (when struck well) that sailed well through the air.  Compared to other balls, the Pro V1x certainly presented itself to be a reasonable mid to mid/high launch without any ballooning spin.  From the fairway, solid and 'soft' feedback promoted satisfying results with ideal numbers off irons, which ranged from producing a one-hop-and-stop result, or in the scoring irons, decent spin. 
Greenside, it is unlikely to find wild spin on the more creative touch shots, however the Pro V1x offered very predictable results based on the type of swing, including punches, pitches, and flop shots from rough, fairway, and bunker lies.  Stopping balls on a dime with proper shot execution is still completely viable.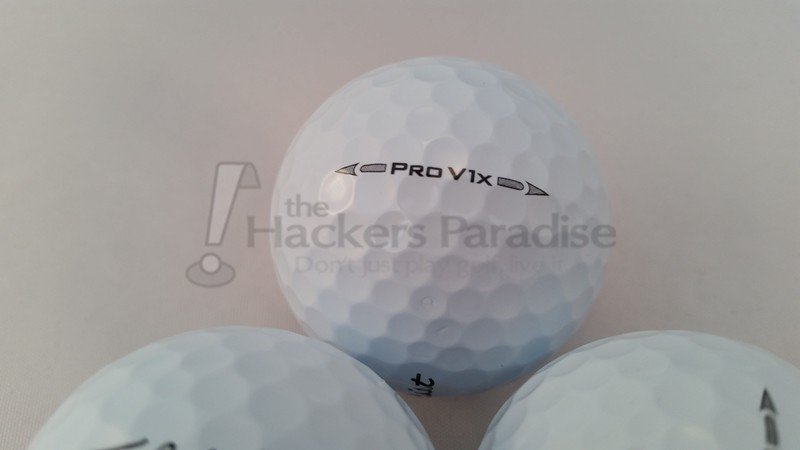 The resulting differences between the previous generation of Pro V1x and current ProV1x are marginal at best, based on testing.  As noted previously, this should come as little surprise considering the high quality that Titleist brings to the golf ball industry, however it is worth noting the slight differences for those pursuing marginal changes in their gamer ball.  Slight variations to launch angle, spin, and total carry numbers were experienced, however the numbers were marginal enough to suggest user variables versus ball characteristic variances.
Durability
As golf balls evolve, so does the ability to make them last longer while maintaining a performance enhancing cover.  For previous Pro V1x offerings, this reviewer was always quite disappointed to look down after a high spinning wedge shot from the fairway or bunker only to see some of the white cover removed and replaced with a yellowish-tan scar.  With the price being what it is for a top tier golf ball today, expectations to get at least a round out of each ball is a primary focus of what makes the ball functional.
For the 2015 iteration of the Pro V1x, it is quite clear that damage to the cover is a much slower process.  After 18 holes of golf that included a couple tree limbs, some bunker play, and a handful of precision 3/4 and full swing wedge shots, only marginal imperfections were visible on the ball. Of the photos below, these are much harder to see in normal light without really taking a hard look at the ball.
The worst imperfection was generated by a wayward hybrid that struck a tree with a glancing blow.  Despite the damage presentation being quite bad in this photo, it's actually difficult to use a nail to drag across the surface of the ball and feel a true 'cut' in the cover itself.  Seems quite cosmetic.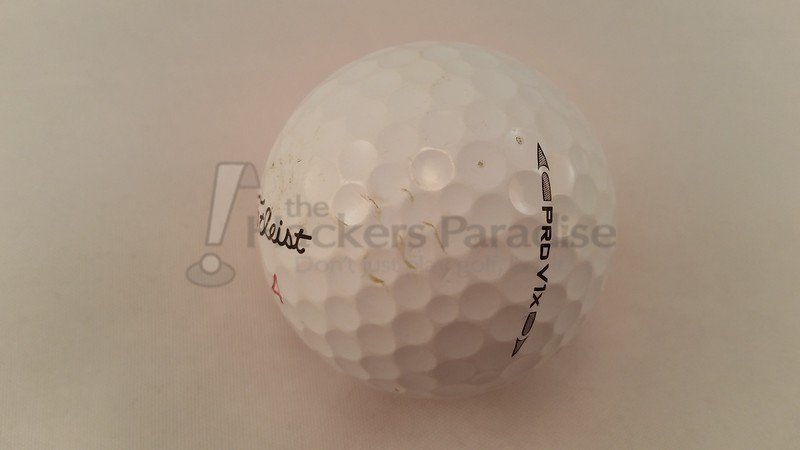 Beyond the obvious tree contact, marginal scuffing atop the Titleist logo from a bunker shot only appears to be cosmetic in nature, not reducing the performance of the ball overall.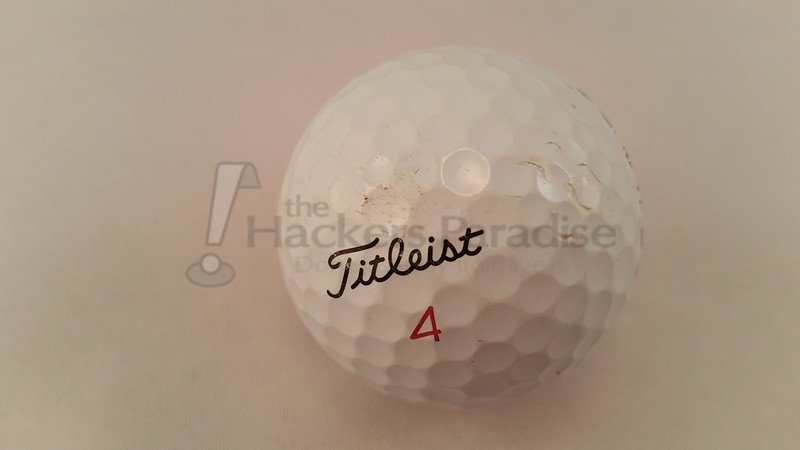 Additionally, very light yellowing of the cover had occurred in numerous spots, but again took a very close inspection to see clearly enough to get photos.  This could be on account of ground impact or club contact with a less-than-clean Pro V1x throughout the round.  Fairly typical for golfers.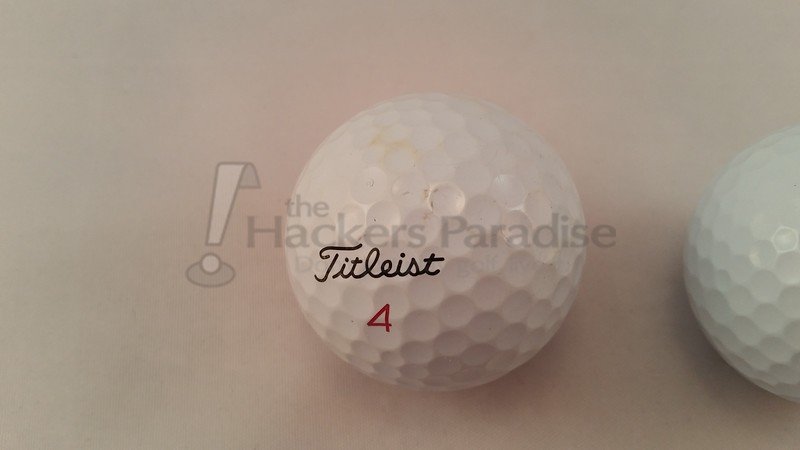 Finally, taking the Pro V1x and placing it side by side with a brand new ball, it appears that the ball used for a full round of golf has lost some of the white coloration (used ball is to the right in the photo below).  It does not appear to be of reduced white quality without being directly beside another new ball.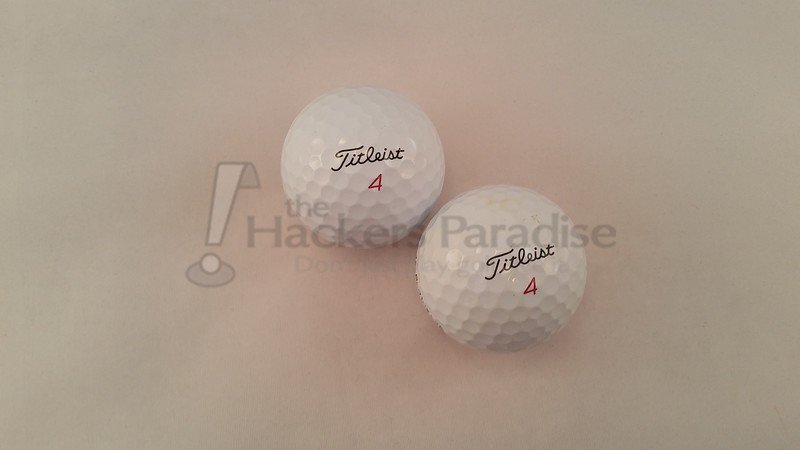 Based on all these photos, and a round of golf that was not void of tree or bunker trouble, there would be absolutely no hesitation in putting this ball back into play for additional rounds in the future.  This is something that Titleist has improved greatly over the last five years, and leaves optimism for cover durability for current and future releases.  Especially with the tour level price attached.
Parting Thoughts
It comes as little surprise that the Pro V1x is a performance powerhouse when utilized on the golf course.  Titleist has a fantastic offering that continues to improve with innovation as the ball evolves with new technology.  They have successfully introduced a cover that still offers that 'soft' Pro V1x feel while maintaining cover quality after full rounds of golf on a single golf ball, which should give golfers the confidence to buy without worry of retiring a ball after a handful of holes.  For more information on the Pro V1x from Titleist, visit www.Titleist.com.