At THP, we believe that testing should be done not only by us, but also by the golfers just like you. One of the cool features about being an active member of the THP Forum is that we look to you guys/gals, the consumers, to give feedback on equipment to golfers all around the world. Each month we send out iron sets, drivers, hybrids, putters, trainings aids and golf balls to our active members to be a part of the THP Forum Member testing.
Recently, THP sent dozens of the new 2017 Srixon Q-STAR golf ball out to twenty forum members. The balls have been arriving and the reviews are starting to come in. The newly redesigned ball is aimed at players with moderate swing speed looking for a softer feel and plenty of distance in a 2 piece design, while not making a huge sacrifice in performance as you get closer to the green.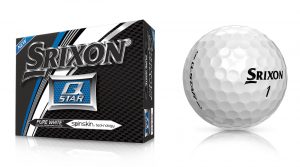 The question most are asking is, how well does it work? That is where this review comes in as 20 regular golfers are putting them to the test right now and their reviews are starting to get written. Click on over to the THP Forum to see what they have to say.
Have you downloaded the THP Mobile App? Available now for iOS and Android devices everywhere and is 100% free. The easiest way to enjoy all of the THP content, right in the palm of your hand. You can find it in the Google Play Store or the App Store right now.