2017 THP Holiday Cheer continues today with Day 4 and that means TWO winners will come out of this day! This is the annual contest event that is the celebration of the THP online community. Eight years ago, THP hosted its first Holiday Cheer event, and it was a contest unlike any other and this year the week long event continues with amazing prizes.
The 2017 THP Holiday Cheer will run for the entire week with a new prize every single day. If you do not see it on this home page, do not forget to check the forum each day for a chance to win a spectacular prize.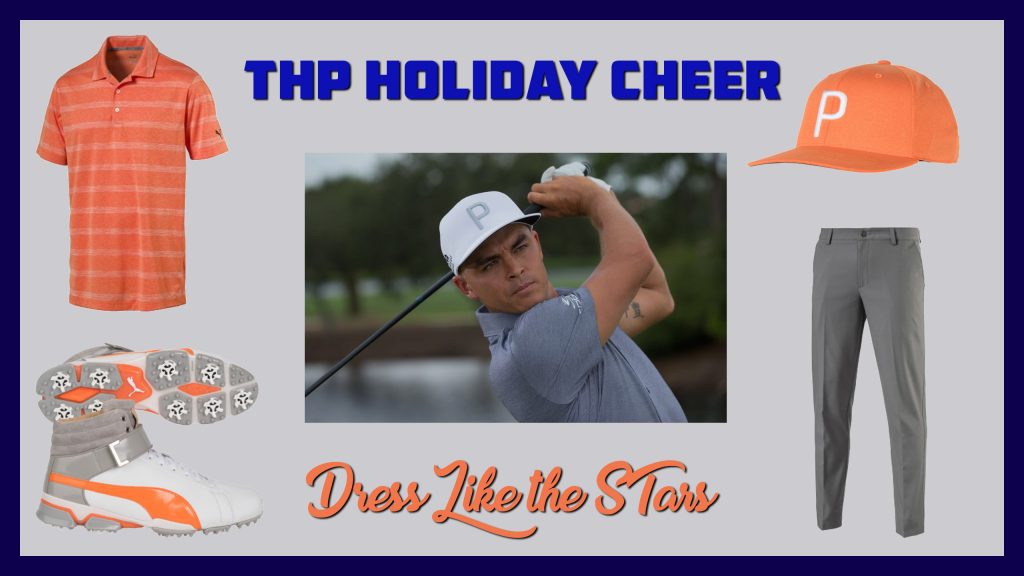 PUMA Golf Day
The Day 5 prize packs are being called DRESS LIKE THE STARS
There will be TWO WINNERS here and each one will be decked out head to toe, just like Rickie Fowler and Bryson DeChambeau. Each piece featured in the graphics are included in the prize packs.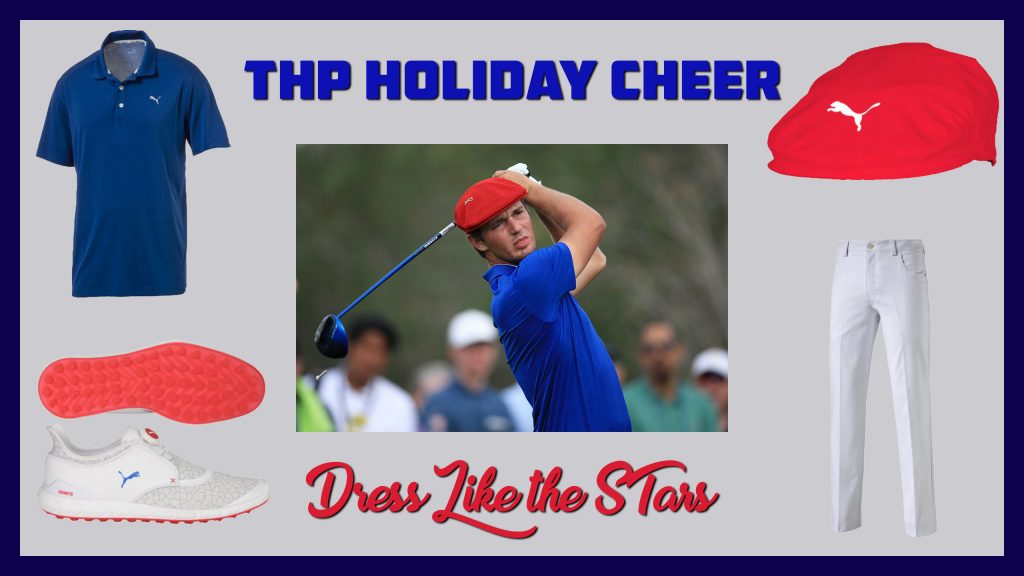 Entering is as easy as following these instructions.
Step 1 – Leave a comment below on which one of these two stars' outfits you want to be wearing out on the course. (Don't submit it until you see the bonus entry)
Step 2 – Sit back and see if you won when the winners are announced later this week.
BONUS ENTRY – Follow @THPGolf and @PUMAGolf on Instagram and leave your instagram username in your comment from step one.
That's it. It's that time of year where we celebrate the wonderful THP Community and the people that make it great.
Good luck everybody.
Have you downloaded the THP Mobile App? Available now for iOS and Android devices everywhere and is 100% free. The easiest way to enjoy all of the THP content, right in the palm of your hand. You can find it in the Google Play Store or the App Store right now.