The Major Season for 2017 kicks off this week and that means another awesome THP Major Contest! This one has multiple prizes and it is easy to enter. This will also be the thread that we use for all of the tournament talk all week long. Like most of our major challenges, your job will be to pick a player and depending on how they finish, you could be a winner.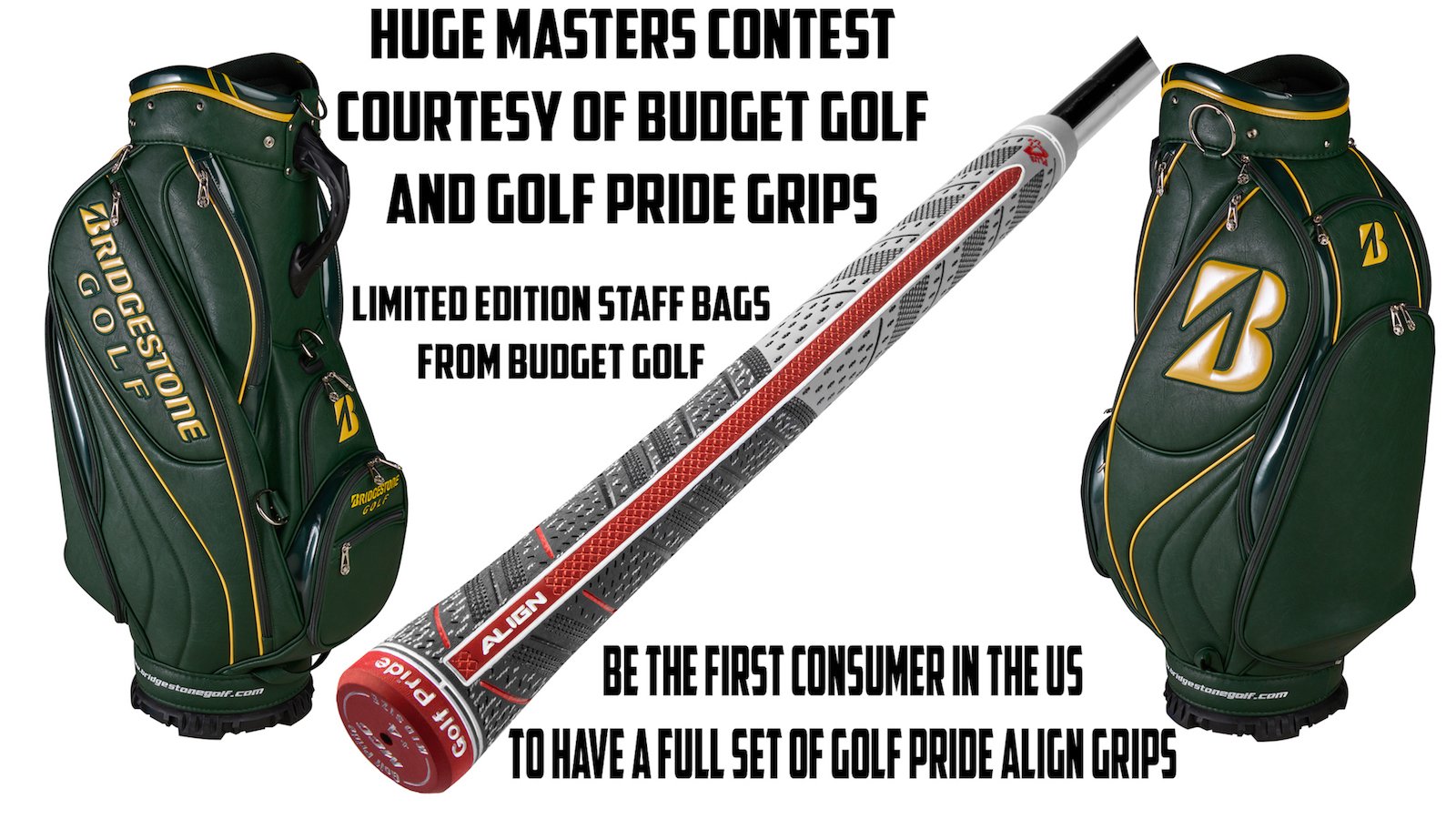 The Prizes
Thanks to Budget Golf and Golf Pride Grips, the prizes are off the charts awesome and we are excited for THPers to win.
Grand Prize Winner – One of the two limited edition Staff Bags below courtesy of Budget Golf. If you have not checked out their store yet, don't forget THPers have a special coupon and it can be found on the home page on the right hand side to use anytime you want. The Grand Prize winner will also be the first consumer in the US to receive a set of Golf Pride Align grips (MCC Align Plus 4). You read that right, the first consumer in the country to have a full set of the new Align grips that THP TV featured in our PGA Show Coverage and if you have not seen that video, it's hysterical and must watch and can be found here. Interesting stat, the last 10 Masters Champions all chose Golf Pride Grips.
Runner Up Winner – The second limited edition Staff Bag.
Entering is as easy is clicking here and jumping over to the contest thread on the THP Forum. From there you will make your prediction right in the thread with who you think will win. Then sit back and see if your prognosticating skills are up to par and you get to take home of the amazing prizes.