It wasn't so long ago that had you said one of the most anticipated Callaway releases of the new year would be golf balls, you'd have gotten some very interesting reactions. However, in 2022, that is precisely the situation.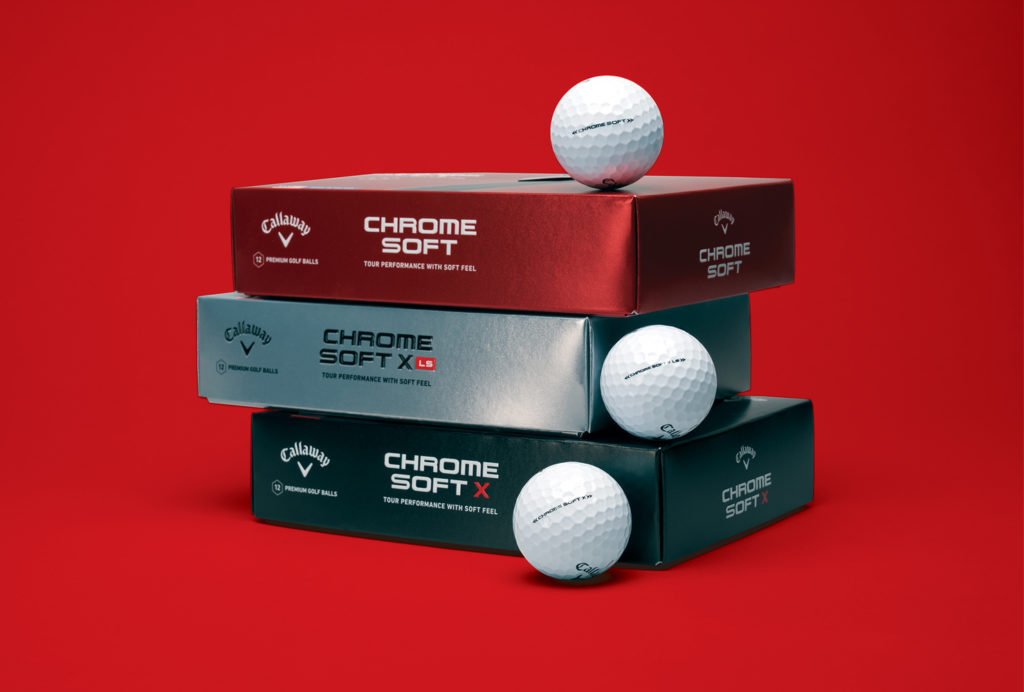 Since the inception of Chrome Soft, Callaway has been on a meteoric rise in the golf ball segment the likes of which we have never seen in terms of grabbing market share. While one might think that 2021's craziness could potentially slow that momentum, it did the exact opposite. With two Major Championships and an Olympic Gold Medal, Chrome Soft was the hottest golf ball on the planet.
While other companies may decide to just "run with it" for another cycle, Callaway has been priming up for this release, they have said, the next evolution is all about "Precision Technology".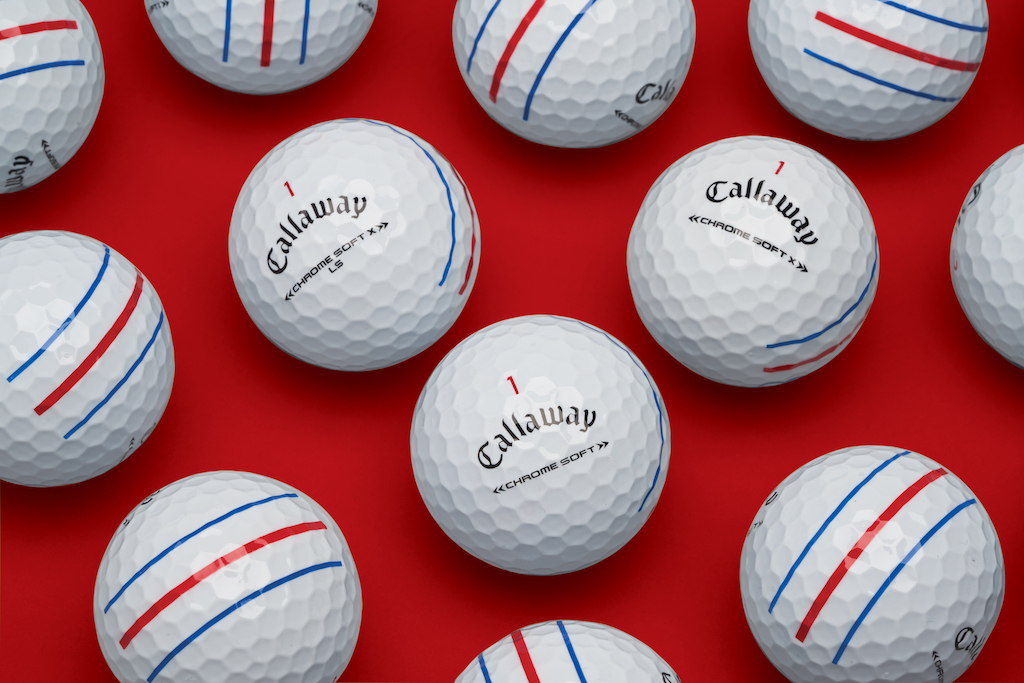 2022 Callaway Chrome Soft Family
Callaway refers to themselves as an "unrivaled tech enabled golf company", and with the advent of A.I. and a plethora of other technology firsts in the industry, no one can argue that point. When it comes to golf balls, the investment has been well beyond substantial to live up to that moniker. By spending over 50 million dollars, they have revolutionized their manufacturing facilities and the 2022 version of Chrome Soft is utilizing their newest tech, 3D X-Ray.
While altering and evolving the core, cover, and aerodynamic properties of the entire lineup is definitely a part of the story, the bigger tale to be told is what Callaway calls "Concentricity Offset". In the simplest terms, yes, this is about ensuring things are centered, but not just the core, rather the 3D X-Ray and its high-definition imagery means Callaway can now check every single layer of their golf balls to ensure manufacturing specs are hit to within 1/1000th of an inch.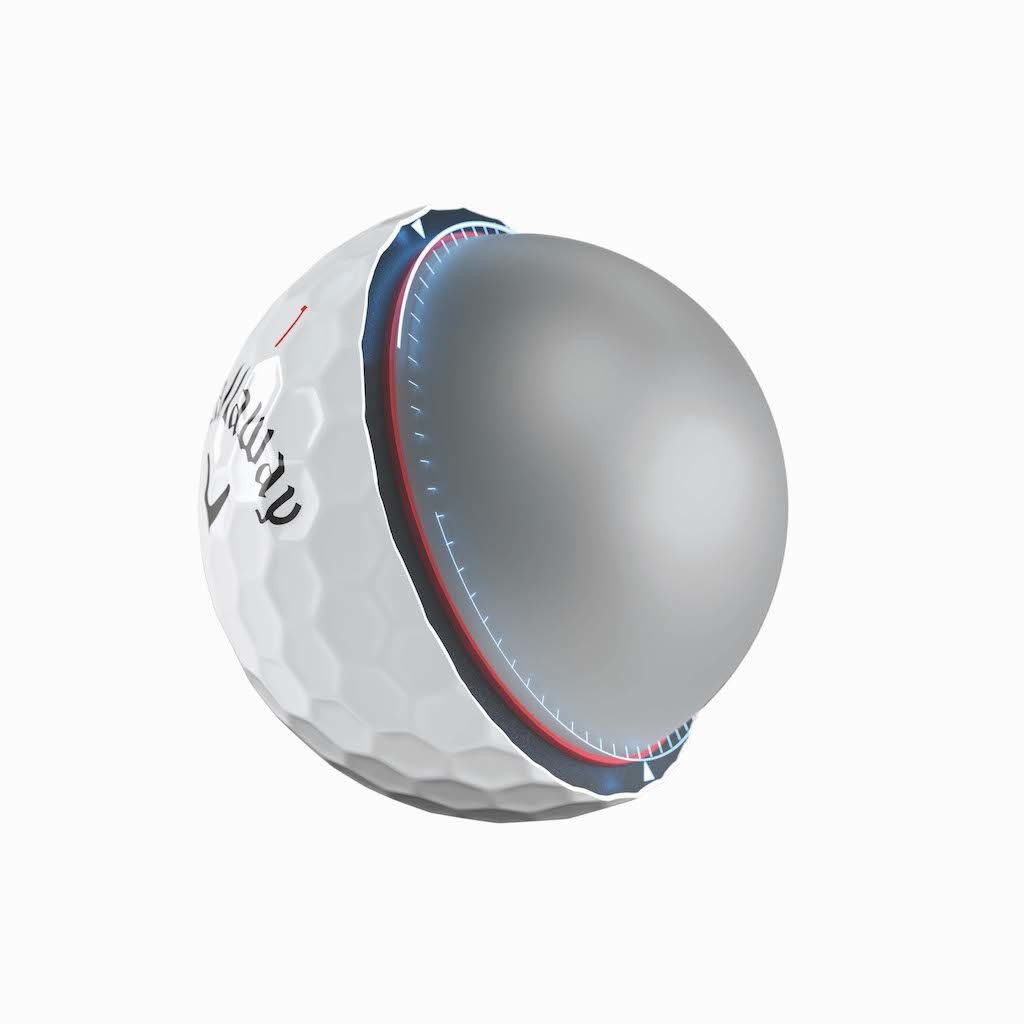 This is important because internal testing showed Callaway that the same ball, if offset, can have a multitude of different reactions off the face depending on its orientation, we are talking 2.7 MPH, 2.1° launch, and 1200 RPM of spin differences. Now, obviously, on the course we can't look at the ball and align it every single shot because we can't see the inside, so Callaway has taken their evolution to a level no other golf ball manufacturer has with 3D X-Ray and are trying to eliminate all the variables…except for our crazy swings.
This is why you will notice Callaway pushing "Precision Technology" everywhere this year, it may not fix our swings, but it will increase the potential for consistency.
2022 Callaway Chrome Soft
Now don't worry Callaway fans, first thing is first, the company is adamant that soft feel, which put this golf ball on the map, is still well intact, but now with more ball speed and thus more distance potential.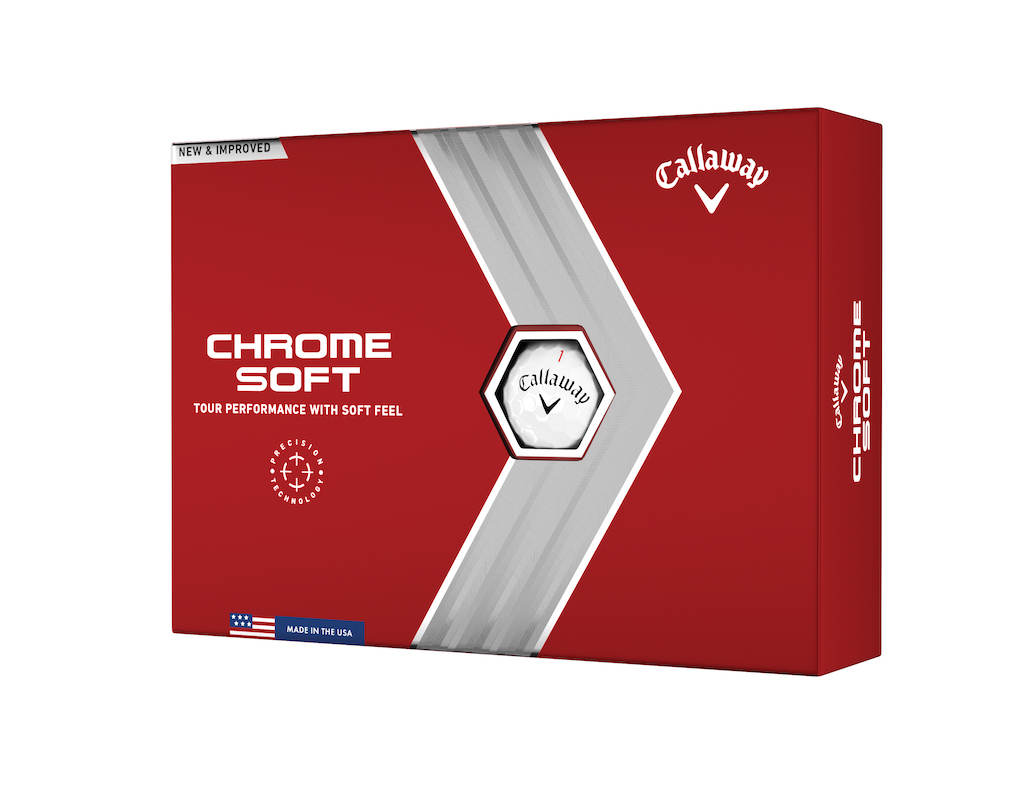 The CS remains a 3-piece design which now uses a new "Hyper Elastic SoftFast Core". While alarm bells would normally go off when a company changes the core, this new technology used Cross Linking which basically means the core responds better to strain (impact) at higher speeds allowing it to generate more energy, but without altering feel or touch.
The new Chrome Soft also features a new aerodynamic dimple pattern to help with longer carry and lower drag. Testing from the company points to about 0.5 MPH increase in speed off the driver while dropping spin in that club as well as the 7i.
2022 Callaway Chrome Soft X
The most played Callaway ball on Tour, they admit that their players were on them to not change a thing, after all, we all know by now this ball is the reason Jon Rahm came to Callaway. Not to mention, the CSX might have been the fastest golf ball on the market, so why would you change anything? Because better is always better.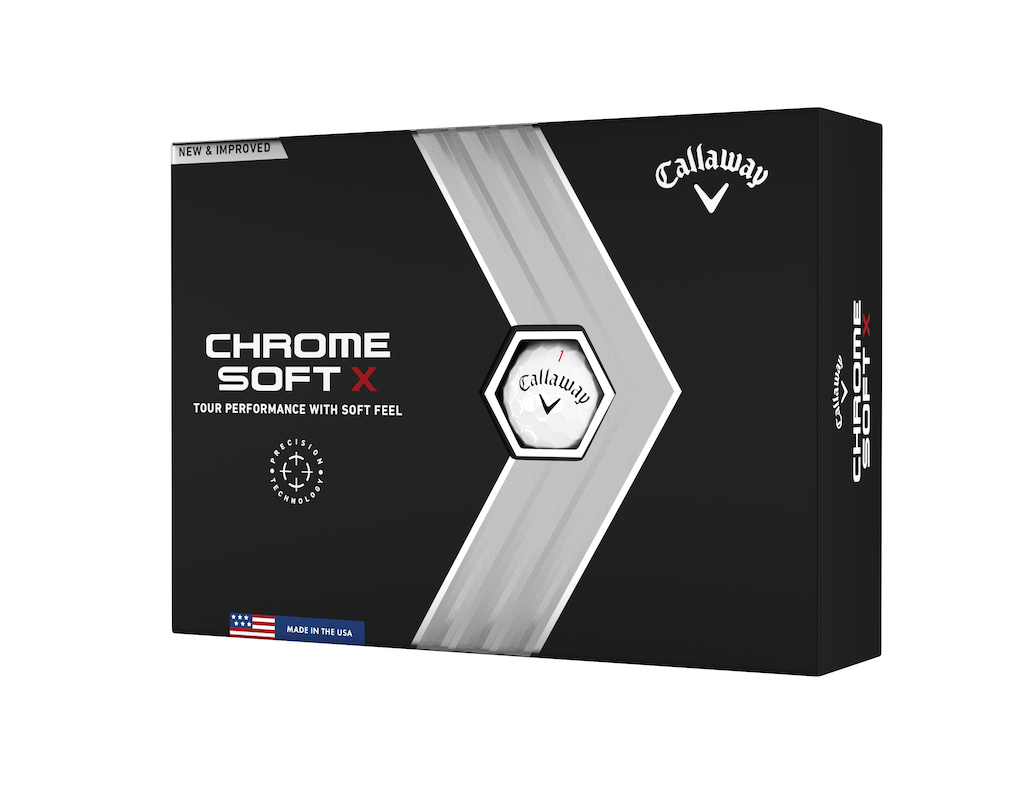 The 2022 Chrome Soft X is still a 4-piece design, and according to the company, it is even faster than it was thanks to the same Cross Linking technology which was used in the CS being present here in the new Hyper Elastic SoftFast Core. Add new aerodynamics to play stronger into the wind, and the testing has indicated there to be no spin change while adding about 0.7 MPH ball speed off the tee.
The longest might have just gotten longer. However, it is important to note that at lower speeds, this Cross Linking in the core means that it performs just like its predecessor, meaning no loss of greenside feel, precision, or spin.
2022 Callaway Chrome Soft X LS
While it's a mouthful to say, the CSX LS has been an eye opener for a segment of golfers who just generate more spin than is necessarily optimal for their games, and while they're obviously a smaller segment than the other two balls address, this design is what gives Callaway one of the most complete Tour Caliber golf ball lineups on the market.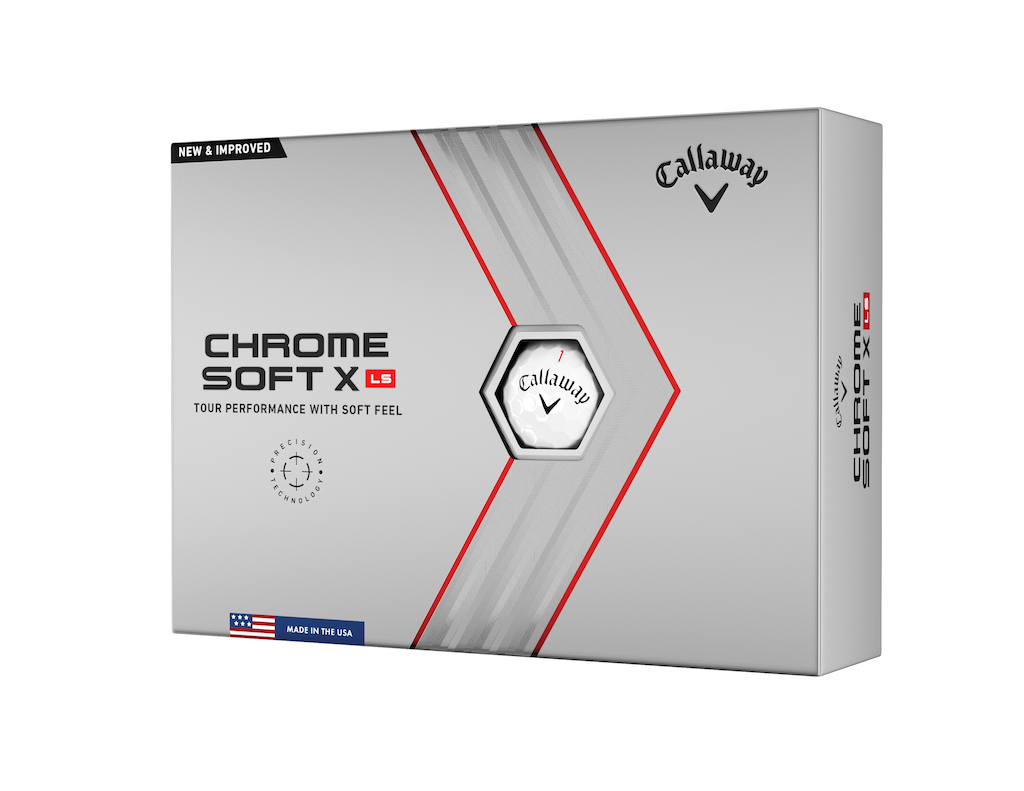 The LS also uses the new Hyper Elastic SoftFast Core along with Tour influences for the aerodynamic pattern in its 4-Piece design like its siblings in the lineup do. The big difference here is an all-new cover material which Callaway developed specifically to address the one knock on the original version by some, greenside control.
This new softer cover in cooperation with the new core has increased the ball speed, but also managed to increase spin around the greens while lowering it elsewhere. Testing shows almost 1 MPH of added ball speed while dropping off over 100 RPM's from the driver and 7i.
The Details on the full lineup
Availability: 1/28/22
Price: $49.99
Options: Standard, Triple Track, Truvis