For avid golfers, it is always an exciting time when Scotty Cameron drops his newest lineup of putters. In 2022, we are seeing the introduction of the new Special Select Jet Set putters into the Scotty Cameron arsenal. As usual, sleek and sophisticated are words sure to be thrown around, but we will let you decide just what vernacular you want to use after we dive into the new release.
2022 Scotty Cameron Special Select Jet Set Putters
The new Jet Set flatsticks are a limited release which is inspired by the high-end automobile segment and the company calls it "an expression of luxury and performance from grip to sole". In all, there are four different models coming to market on August 19th and each one has been hand selected to check all the boxes to earn the Jet Set name.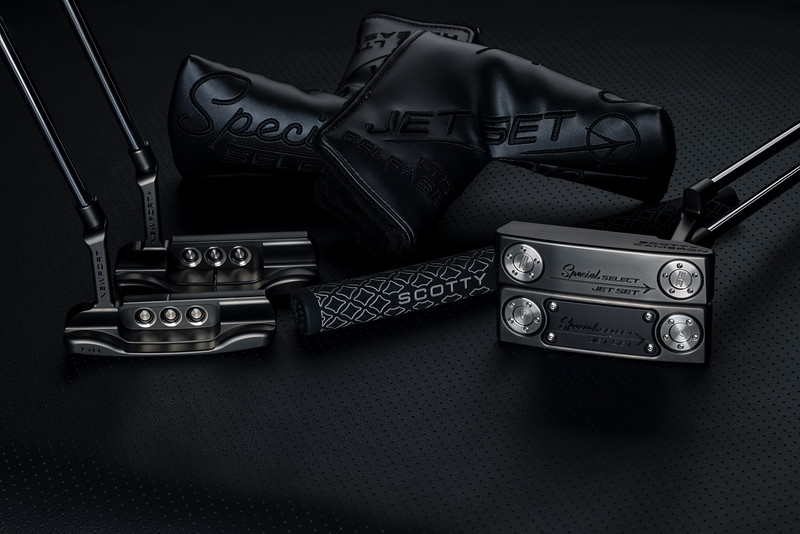 Each putter is finished in "Tour Black" and has a dark overall color scheme which includes black paint-fill and a sleek polished chrome look to the classic three-dot cavity which Scotty Cameron is synonymous for. Each putter also features a unique Pistolini Plus grip as well as a matching shaft band and headcover. As is expected, the Jet Set putters are milled from a block of 303 Stainless Steel with customizable sole weights.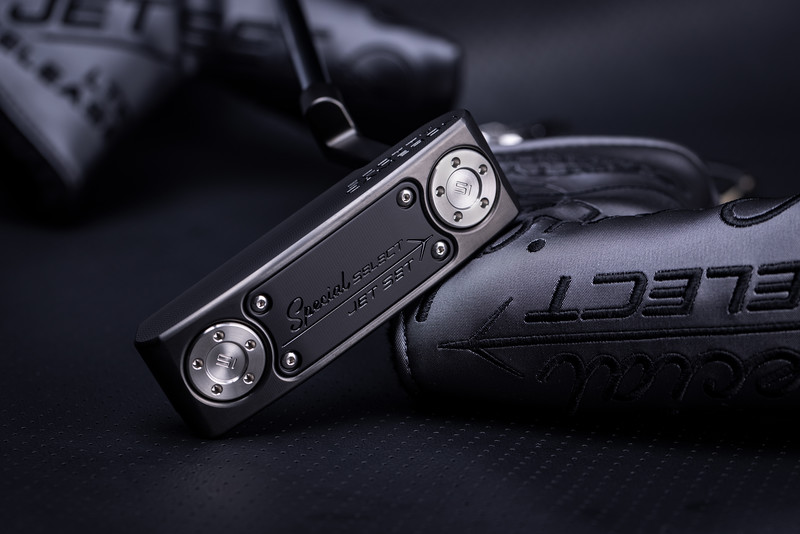 Design wise, Scotty Cameron has spent much time researching ways to increase the overall MOI and thus performance of his putters. The Jet Set line serves to let everyday golfers get a taste of what Tour players do with a fine-tuned putter, but with a bit more playability that they could benefit from. One way that is being accomplished is through the "Plus" models which are slightly wider than the standard versions of each shape.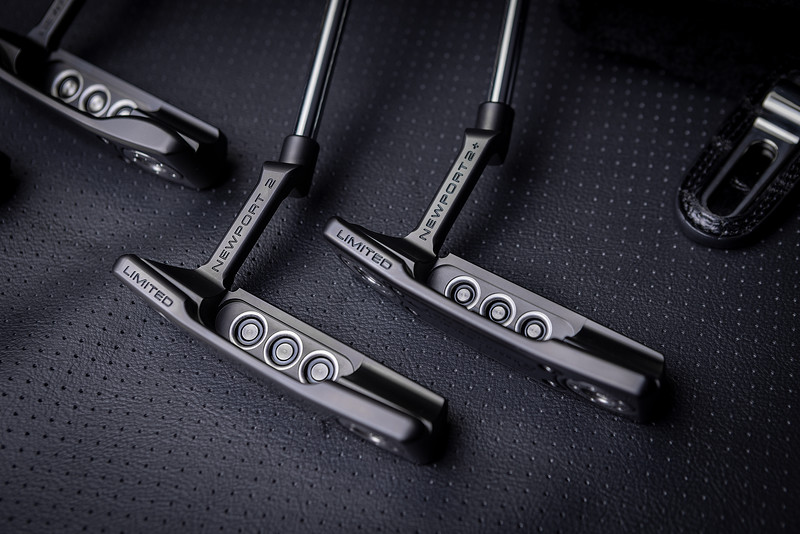 First up is the Special Select Jet Set Newport, which is a re-envisioned version of the classic heel-and-toe weighted blade with a plumber's neck setup. The Newport offers a more rounded overall profile and in the case of the Jet Set line, features a single line on the topline.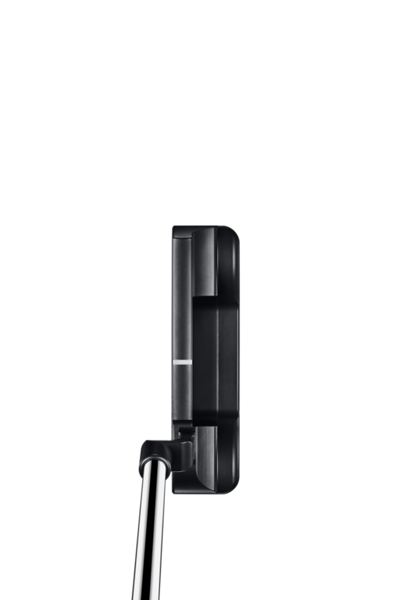 Sticking with the Newport, the Special Select Jet Set Newport Plus is a slightly wider variation on that headshape. This is what the company calls a "new size in high-performance blade putter design". To get the wider profile while keeping weight in range, they have swapped the tungsten sole weights for aluminum ones with a single flange line for alignment.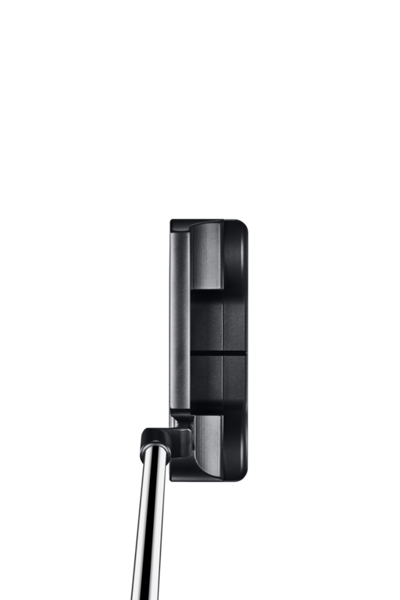 Where there is a Newport, there must also be a Newport 2. The Special Select Jet Set Newport 2 is the same traditional tri-sole shape with a more angular overall profile than its sibling the Newport. The plumber's neck is present and accounted for along with a single top line for alignment.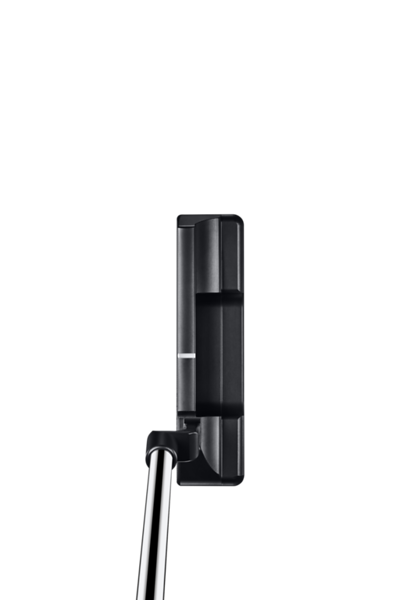 Accompanying the Newport 2 is the Special Select Jet Set Newport 2 Plus. According to Scotty Cameron, this one splits the difference between the Newport 2 and the Squareback 2. Like with the other plus model, tungsten is swapped out for aircraft grade aluminum weights to keep things in range where the company wants it. The Plus Newport 2 also features a plumber's neck and single flange line as well.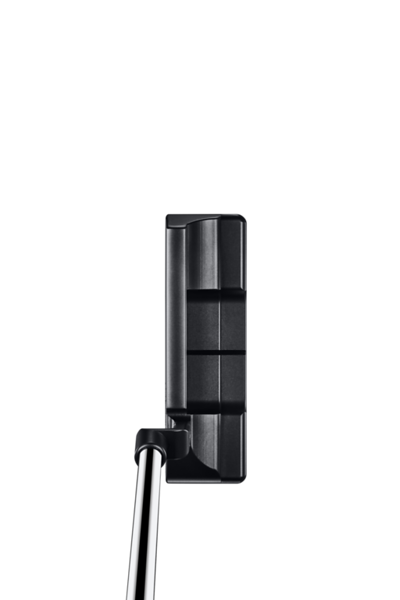 Once again, it appears that Scotty Cameron has found a way to take their flagship putter shapes and make them more accessible and playable for the average golfer, while not at all sacrificing the form and finish that is expected from the brand. With multiple materials in play, one would think the Special Select Jet Set putters will certainly turn some heads. The four different models will release on August 12, 2022 and be priced at $650.00.
What is your take? Jump into the conversation below as well as on the THP Community and let us know!