By optimizing the moment of impact, Bridgestone Golf is hoping their new e12 Contact golf ball will give players a great combination of maximum distance, straighter overall shots, soft feel, and enhanced short game performance. They've carried some features of this popular line over from the most recent iteration while adding their fourth generation of "Contact Science", which includes an all-new cover technology they are calling FLEXATIV.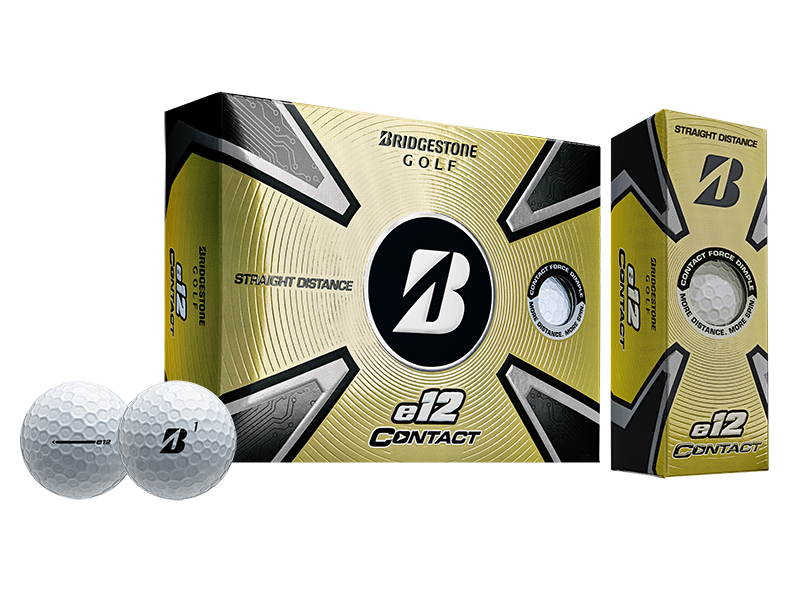 Contact Science is all about optimizing the moment of impact. The 2023 Bridgestone e12 Contact FLEXATIV cover uses what they are calling "impact modifiers" that allow it to react to the amount of force applied at impact. At high impact speeds, like those produced from a driver swing, the cover is designed to behave like a firmer material, producing faster ball speeds and maximum distance. In addition, higher impact speeds result in less sidespin for enhanced forgiveness and straighter performance on off-center shots.
Alternatively, FLEXATIV reacts to wedge and short iron shots like a slower, softer material. When this is combined with their carryover technology, CONTACT Force dimples, the result is 46% more surface contact, which the company says creates significantly more spin and control around the greens.
"We borrowed the idea for the FLEXATIV cover from the design of the TOUR B line, and it works just as well with Surlyn as it does with Urethane," said Elliot Mellow, Golf Ball Marketing Manager for Bridgestone Golf. "The new e12 CONTACT is about as advanced as any ball made today and can provide exceptional distance, straighter shots, and solid short game performance for a wide range of players."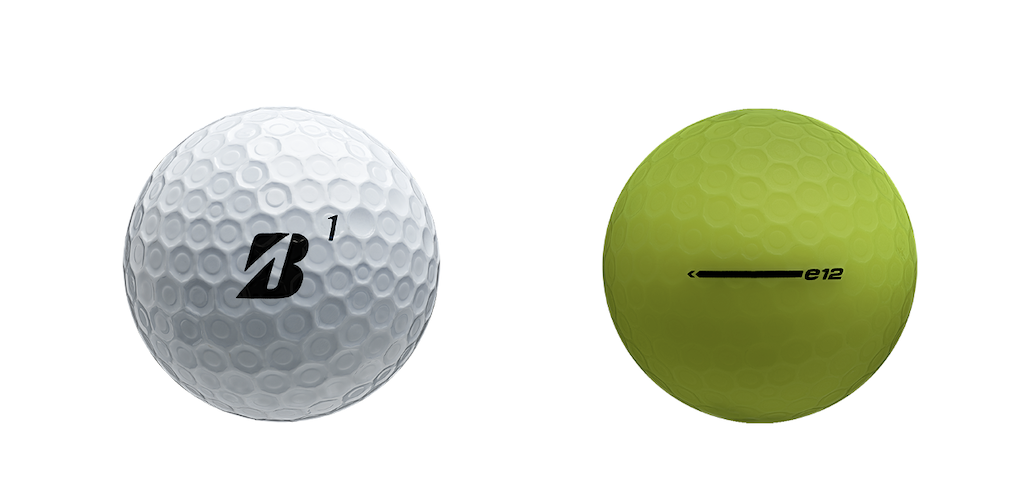 CONTACT Force dimples, which should be familiar to users of the previous generation e12 Contact, are hard to miss when looking at the ball. Rather than a standard dimple, there is a raised area in the center which is also designed to limit sidespin. In addition, the added surface area provides greater friction with the club face at impact.
Details
Available March 2023
$34.99 per dozen
Available in White, Matte Green, Matte Red and Matte Yellow