When players sign on the dotted line with sponsors, fans start talking, but this partnership is incredibly unique and in the opinion of THP, very cool.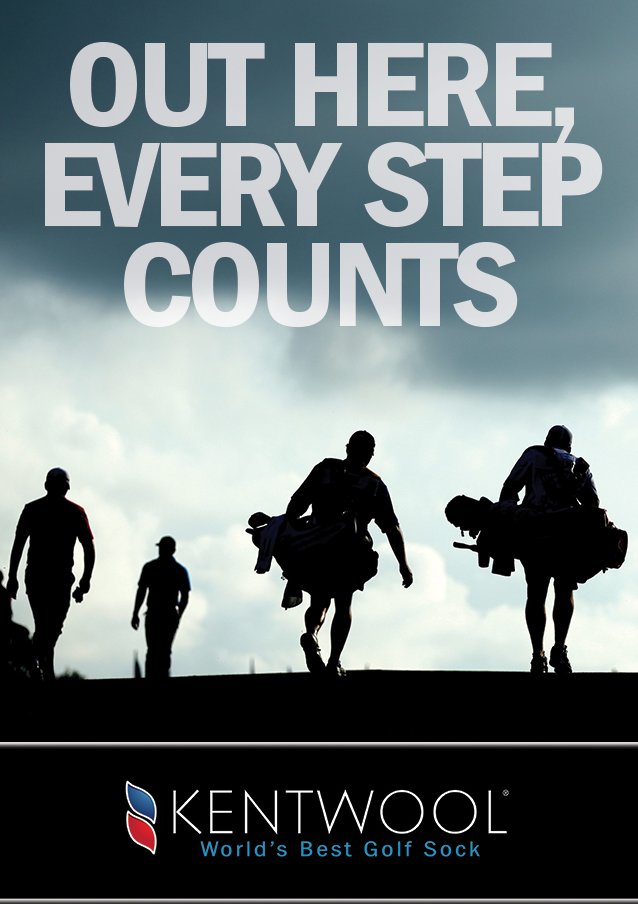 The Release Info
KENTWOOL, makers of the "World's Best Golf Sock," announced today that it has become the "Official Sock of the Association of Professional Tour Caddies (APTC)," marking the first-ever sponsorship deal for the organization. The APTC was formed to unite caddies for the betterment of the profession, and is teaming up with KENTWOOL because of the sock maker's ability to deliver a superior product that improves the foot health, comfort and performance of its members.
As part of the deal, KENTWOOL will provide its popular Men's Tour Profile and Men's Tour Standard socks for professional Tour caddies to wear each week in competition. Both the Men's Tour Profile and Tour Standard socks are constructed from a proprietary blend of Super Fine Merino Wool and other natural and high-tech performance fibers. Each pair is infused with an innovative WINDspun technology to deliver unparalleled comfort, and is designed to reduce friction, abrasion and muscle fatigue. In fact, KENTWOOL is so confident in the comfort of its socks, the company offers a lifetime "Blister-Free Guarantee" with the purchase of every pair.
"At golf's highest level, every step counts, so who better to serve as a testimonial to the comfort and performance of our socks than professional Tour caddies," said Dan Murphy, president at KENTWOOL. "We are excited about this relationship because we believe we can improve the podiatric health of caddies while helping to raise awareness of the important job they do week-in and week-out. In addition, we know that caddies act as trusted advisors to their players on and off the course, so this relationship will only help us grow use of KENTWOOL among the world's best golfers as well."
"Our members make their living on their feet – so foot care is critical. Our guys don't think of socks as just a fashion item – they need real gear that performs and keeps them going. We chose Kentwool because they deliver the best possible sock available," said James Edmonson, APTC president. "In addition, we are thrilled that KENTWOOL has had the foresight to join forces with us early on and help us grow awareness of our organization and the important roles caddies play in golf at the highest level."
To help raise the profile of professional golf's largely-unheralded heroes, KENTWOOL will roll out several new programs tied to the APTC sponsorship, including a "Caddie Corner" on its website. "Caddie Corner" will serve as a resource for caddie insights, stories and a unique perspective on the lives of Tour players. Furthermore, consumers will be given an opportunity to ask caddies questions and they will respond within 24 hours. In addition to "Caddie Corner," KENTWOOL will also introduce several cause-related initiatives tied to marquee events and their designated charities throughout the season.
The KENTWOOL – APTC partnership will officially kickoff this week at the 2016 Sony Open in Honolulu, with nearly 100 caddies in the field expected to don KENTWOOL socks during the event.