Every January the golf industry invades the Orange County Convention Center down in Orlando, Florida to showcase all of the new products that will be available for 2018. The show tends to get dominated by more well-known brands, however, if one were to take the time to stroll around the floor, there are plenty of independent brands that use this week to launch not only their company but also some exciting products. During the 2018 PGA Show, one of the more exciting launches comes from a company called New Level Golf, as they launched multiple iron sets to go with a gorgeous set of wedges. Thankfully, New Level Golf was kind enough to send in a pair of their M-Type Forged wedges for review.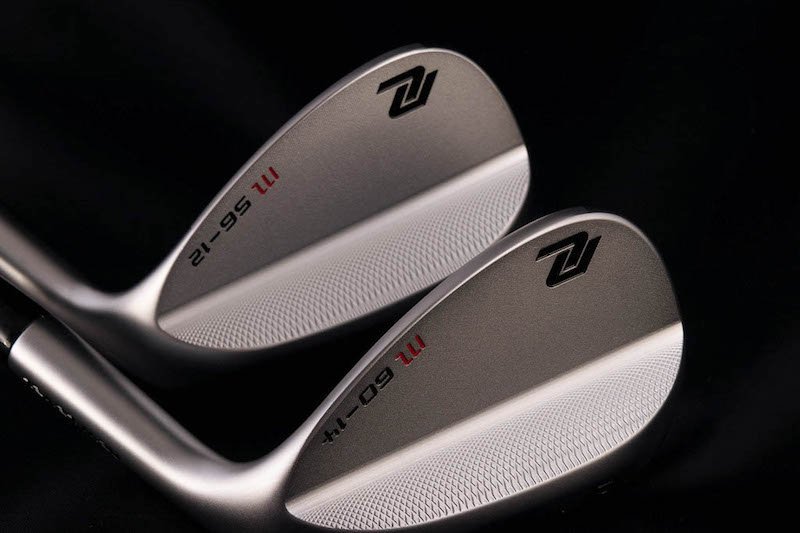 Who is New Level Golf?
Before getting into the actual product itself, there is a question out there that most people want to know: Who is New Level Golf?  New Level Golf is a new company that is the vision and creation of Eric Burch. While he might lack a household name, there is a good chance that golfers have used some of his past creations, especially when it comes to club fitting. Eric Burch is the inventor of Club-Conex, which not only helped revolutionize the club fitting industry, but also helped bring the idea of adjustable clubs to the forefront.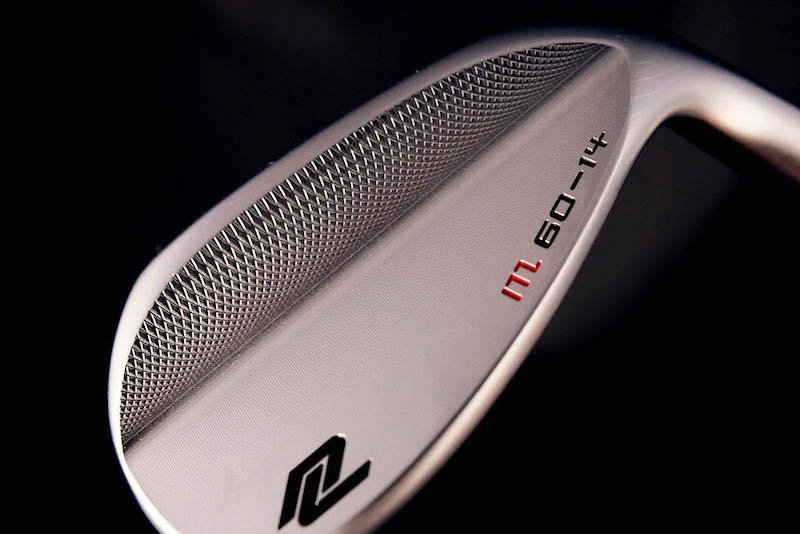 Making a move to New Level Golf, Eric brings over 20 years of experience in design and club fitting and has used those experiences to help mold the designs of the first batch of products. Coming from a fitting background, New Level is set to utilize fitters as a way of getting the product in the player's bag. When it comes to product creation, they will focus on making exceptional forged products that can get properly fit to each golfer's needs.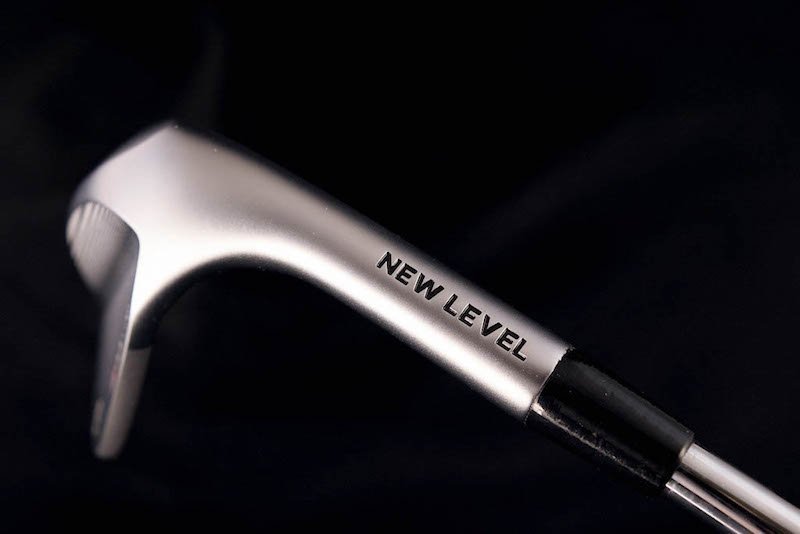 Looks
Something that gets talked about all over the internet is that clubs need to look pleasant to the eye for it to be considered a contender for the bag. Some abide by this thought process, and others do not value a club's appearance as high. Whichever camp you might align yourself in, there is one thing for sure, and that is that the M-Type wedge looks incredible.  Let's start with the finish itself, which is a more of a brushed satin look. Personally, the satin finish has always been one that ranks higher than chrome, as it seems to add a touch of class to the appearance. On the back of the wedge is a relatively clean look with a lack of excessive stampings filled with bold colors. In fact, the primary design element on the back comes at the base of the flange. The circular milling pattern here looks like it belongs more on a higher end putter than it does a wedge, but it is indeed not an eyesore or anything that takes away from the overall package. Above all else, this design feature is something that will draw some eyeballs, and mostly in a positive way.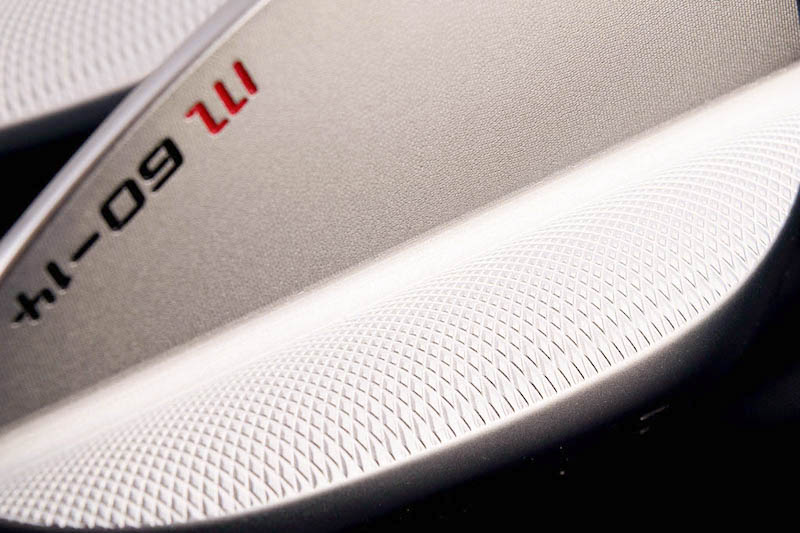 In their own terms, New Level says that this wedge is oversized in nature, but by setting it down behind the ball the sizing will be comfortable to those who have played some of the latest releases from Titleist, Callaway, and Cleveland. Even though it is said to be slightly oversized, it does not have an extraordinary amount of offset, making it a friendly looking wedge to players of a wide handicap range.
Specs
| | | | | |
| --- | --- | --- | --- | --- |
| Loft | Bounce | Lie Angle | Offset(mm) | Weight |
| 50 ? | 7º | 63.5º | 2.5 | 298 grams |
| 52 ? | 9º | 63.5º | 2.5 | 298 grams |
| 54 ? | 12º | 63.5º | 2.5 | 302 grams |
| 56 ? | 12º | 63.5º | 2.5 | 302 grams |
| 58 ? | 12º | 63.5º | 2.5 | 304 grams |
| 60 ? | 14º | 63.5º | 2.5 | 304 grams |
Feel and Performance
Being a new company that is all about producing forged clubs for more than just the best players in the game, there is a premise that the feel of each club will match up with all of the expectations of a forged club. Wrong or right, forged clubs have been looked upon as superior to their cast counterparts in the area of feel. While it may be laughable, the term buttery soft often gets thrown around when speaking of forged irons. While trying to avoid that term altogether, the feel off of these wedges is most definitely on the softer side of the spectrum. Part of the reason there is a more delicate feel is because there is a quieter "click" at contact.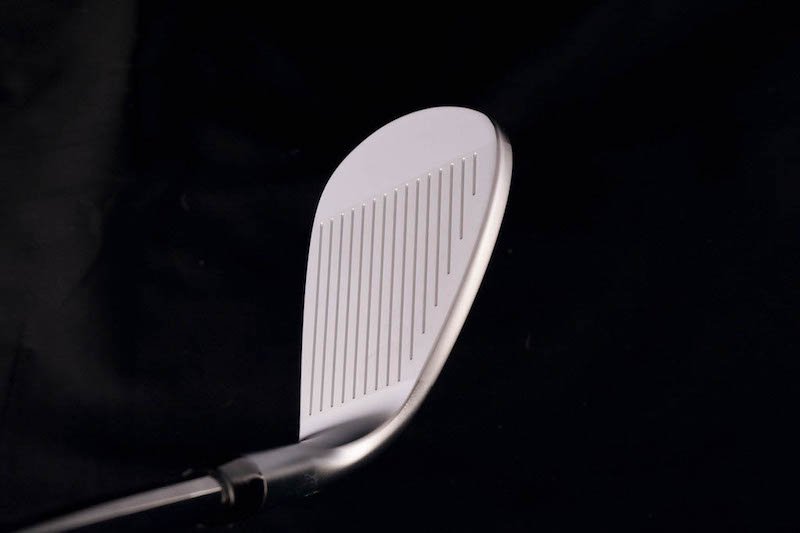 New Level refers to this line as their M-Type wedges, and the reason for that is because each wedge has an M-grind on the sole. Going with this type of sole design helps on a few different levels. First off, the bounce angle measures in the mid to high bounce range. On the two options we had in for testing, the bounce angles were 12? and 14?, for a 56? and 60? lofted wedge. Most professionals would agree that bounce is intended to be a golfer's friend, and that more players should play more bounce than they are accustomed. It is one of those areas that tend to get misconstrued as to how bounce can help a player as opposed to hurt a player. Many times golfers see high bounce and run from it because there isn't enough playability to help manipulate the face angle around the green. Here is where the M-grind comes into play because there is more than enough heel relief, which allows this face to be rotated open effortlessly without a lot of negative influence of the bounce angle. In fact, while testing it was noticed at just how well this grind helps mask the amount of bounce angle present because, with its sole shaping, it still allows the straight-leading edge of the club to appear closer to the turf. That aspect can undoubtedly help come in to play when it comes time for those touch pitch and chip shots.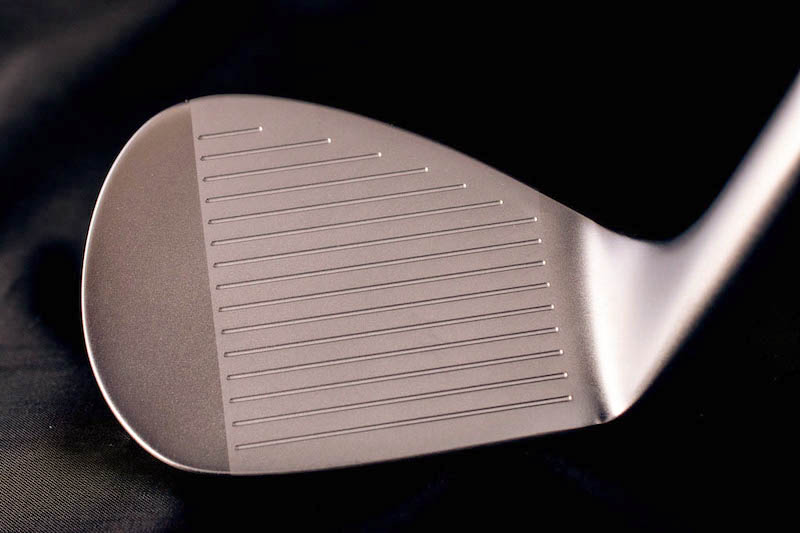 While testing in some soft conditions, the higher bounce angle performed well at keeping the club from digging into the turf. Being a golfer who tends to get steep with wedge shots, this grind showed its worth regarding preventing the wedge from getting stuck in the ground, but also giving that bottoming out thump when trying to hit a high pitch shot. Players who tend to rely on the bounce of their wedges will know the feeling just described. Admittedly, there was never a time when the need for less bounce came into play, but again with Spring being slow to roll through Upstate New York, there wasn't exactly a prime location to test on a firm or tight lie.
Just like with their irons, New Level has teamed up with KBS Golf Shafts to provide multiple options to those looking to purchase. In a stock version, the recommended shaft is the KBS Hi Rev 2.0, which came in our testing samples. Those looking for additional offerings will find the KBS Wedge, as well as the KBS 610 Wedge shaft available. What is nice about this selection is that not only is there a smooth feeling shaft that pairs up with the soft wedge head, but it allows customers to choose a flex and weight profile that suits their needs. Within these three KBS offerings, the weight can range from 110 grams all the way up to 130 grams. For anyone wondering, the Hi Rev 2.0 shaft that came installed on our test clubs have a weight profile of 125 grams for the stiff flex.
Conclusion
There is no denying that the user experience of the M-Type wedge is one that ranks rather high. Being a golfer who tends to enjoy more bounce on their wedges, these were able to be comfortably added to the bag during the review process. Being that these are going to be available through fitters, golfers might have an initial problem of getting them in hand. However, for those who are looking to give these a chance, there is a dealer locator on the New Level website and there is also an option to purchase these wedges straight from New Level for a price of $199, which again comes with your choice of KBS Wedge shafts. More information on this exciting new company and their products can be found at www.newlevelgolf.com.