Though the major focus in golf will always be the equipment, style also has its place because everyone likes to look good on the course too. That line of thinking typically goes straight to clothing, but other accessories hit the mark of form and function as well. One such example are golf focused sunglasses, and THP got one of Under Armour's newest versions in hand to see just how effective they are.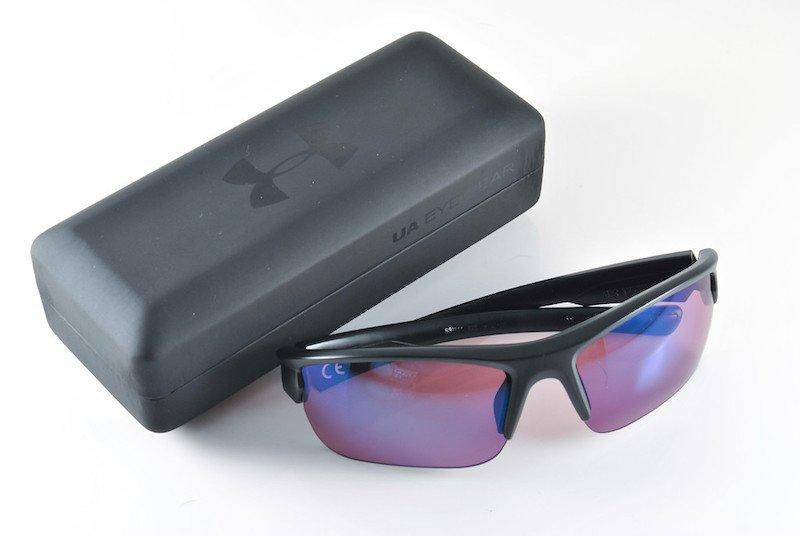 Under Armour on the UA Tuned "Golf Propel" Sunglasses:
See It Better. Read It Better. NEW UA Tuned Golf lenses provides contrast enhancement which helps you to read the course more precisely & track the ball easier.

ArmourSight® lens technology provides enhanced, distortion-free vision edge-to-edge

Multiflection coatings guard lenses against scratches, smudges & intense sunlight

All Under Armour® Performance Eyewear lenses block 100% of UVA, UVB & UVC rays

ArmourFusion® frames are built with high grade injected polyamide for maximum strength & durability

Three Point Grip provides a no-slip grip & ultimate comfort with fused rubber temples & nose pad

All Under Armour Eyewear is protected for life against manufacturer defects

Fit: Medium-Large

$99.99
In-Hand Experience:
Right out of the box, the "Golf Propel" model from the UA Tuned looks very much like an Under Armour product, and no, I don't mean because of all the "UA" logos. Rather, they are surprisingly clean with a very modern angular look. As mentioned in the product info above, there is a lot of focus on using high grade materials to maximize the frame durability, and there is zero indication after using them on the course multiple times that this is anything but the case. There is only one frame and lens color option, but honestly that is probably a wise move by Under Armour as they know their market share and keeping SKU's simple maximizes their chance of success.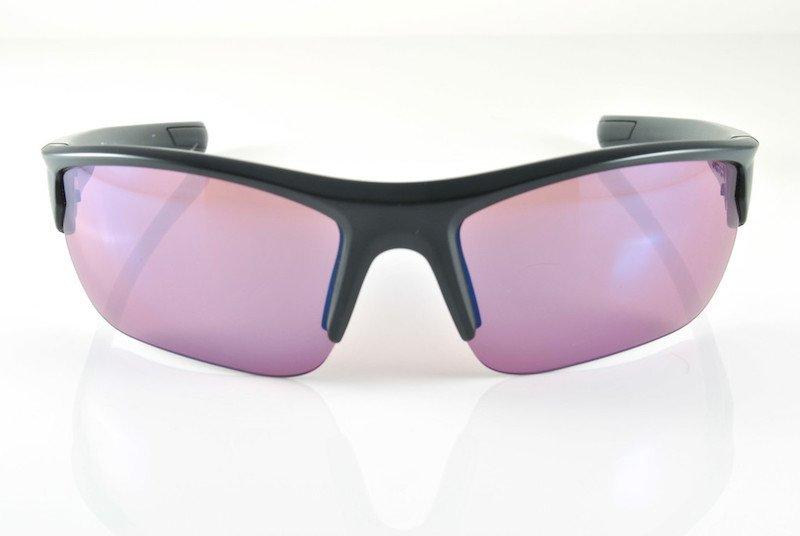 Sunglasses are a bit of an anomaly for me, always very hit or miss because of how they fit on the bridge of my nose (broader) and where that in turn makes them rest above my cheekbones. The Golf Propel are listed by UA as being medium-large in fit and I would consider that accurate because they sit well on my face. The frames use a three-point contact design to maintain grip, and this is done with non-rubberized earpieces which were initially a concern but turned out to not be an issue at all as the glasses stayed put. The lenses are the star here though, and at the price point I didn't expect nearly what I saw. This is the first truly golf specific lens UA has put out and it does its job well. The lenses have a rose-colored hue akin to many other golf sunglasses and bring some nice sharpness to the surroundings on the course making them visually comfortable almost immediately.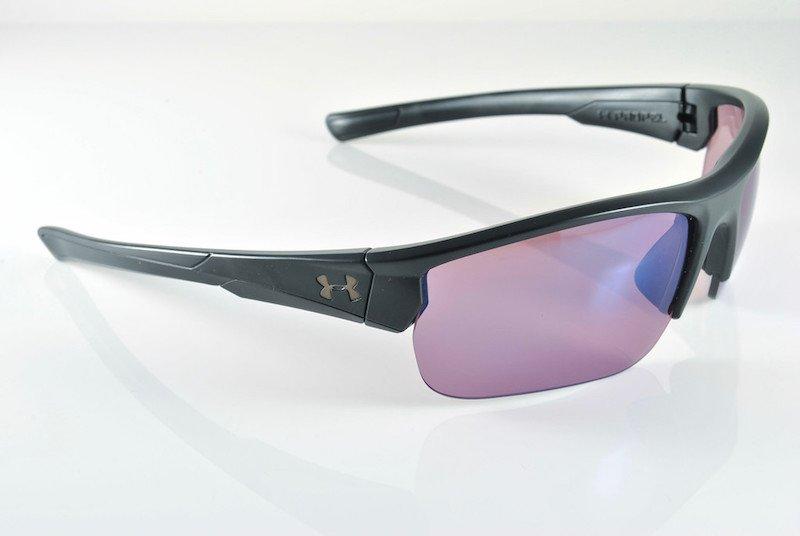 Parting Thoughts:
If you are looking for some golf specific sunglasses, but not the price of the traditional "power" brands out there, then taking a look at the UA Tuned line might be worth your while. No, they don't have a ton of flash, but they do have enough frame options, including the "Golf Propel", to make it interesting. Plus, at $99 it's a much more palatable investment into seeing if golf specific lenses check any boxes for you performance wise on the course.  You can find these glasses at many online retailers included Budget Golf.  To see other eyewear options from Under Armour, you can visit their website at www.underarmour.com.