Spikeless golf shoes have grown in popularity ever since the world watched Freddie Couples stroll around Augusta National back in 2010. Golfers who are drawn to the idea of wearing a shoe that brings sneaker-like coziness have done so knowing that at times they are sacrificing more traction in the search for comfort. Back in August, the golf industry welcomed another newcomer to this crowded space, as a startup company known as TOMO entered the arena with the goals of creating a spikeless shoe that not only works well as a golf shoe, but also as a shoe that can easily be worn just about anywhere. TOMO's first product line is appropriately named Volume 1 and THP had the opportunity to give them a thorough test.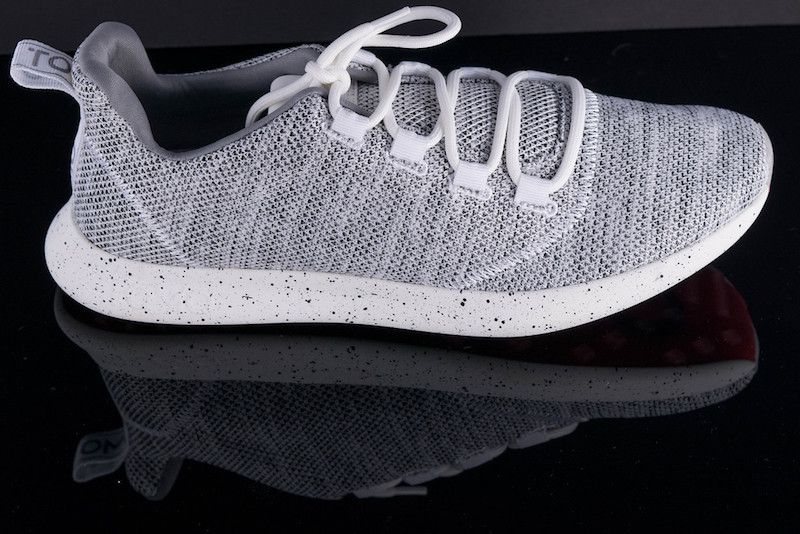 Whenever talking to golfers about spikeless shoes, two main conversational points come up, and those are grip and comfort. Being someone who has had both good and bad experiences with the traction provided with spikeless shoes, this is always a concern in the back of my mind when wearing a pair. After taking these out of the box, that concern was still there as the nubs on the sole didn't appear to be very deep. Coinciding with the diamond-shaped soft spikes is two rows of solid lines, which in a way resemble the famous "church pew" bunkers found at Oakmont. These areas are strategically located under the inside portion of the forefoot and outside edge of the heel. Having experienced no slipping issues during several rounds and range sessions, this pattern combination on the bottom provided enough grip for there to not be any concerns in the back of my mind. Also to note, thanks to the makeup of this shoe, I really felt like I was connected to the ground more, almost as if I was golfing sans shoes.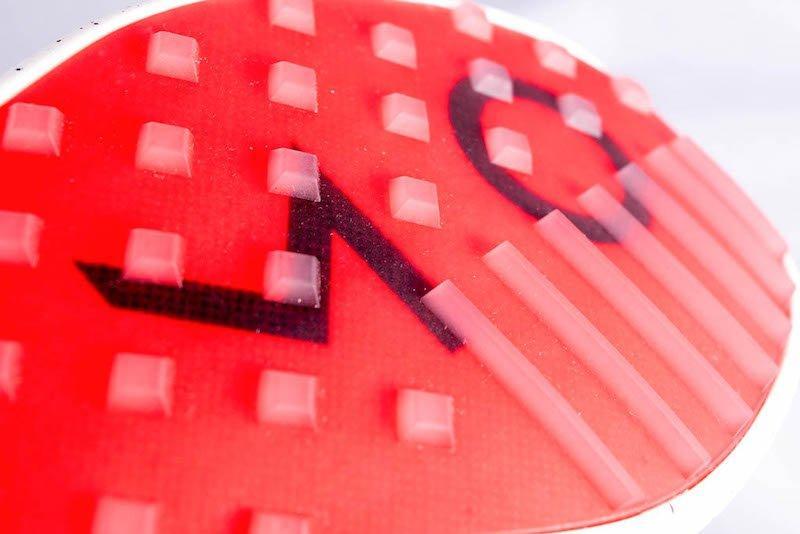 With traction getting a passing grade it's time to move on to an area that I can't rave about enough, and that is the comfort. Straight out of the box the Volume 1's have a soft, broken-in feel. For me, the sizing was perfect, as I wore my standard shoe size. One thing to note is that there is not a ton of structured support, which along with the knit upper, works with the design of keeping the weight at just a mere 10 ounces. This knit design also allowed for a plethora of breathability, which was welcome during those hot rounds, but also gave a little bit more room if needed. Overall, the design ran mostly neutral with a comfortable amount of room in the toe box.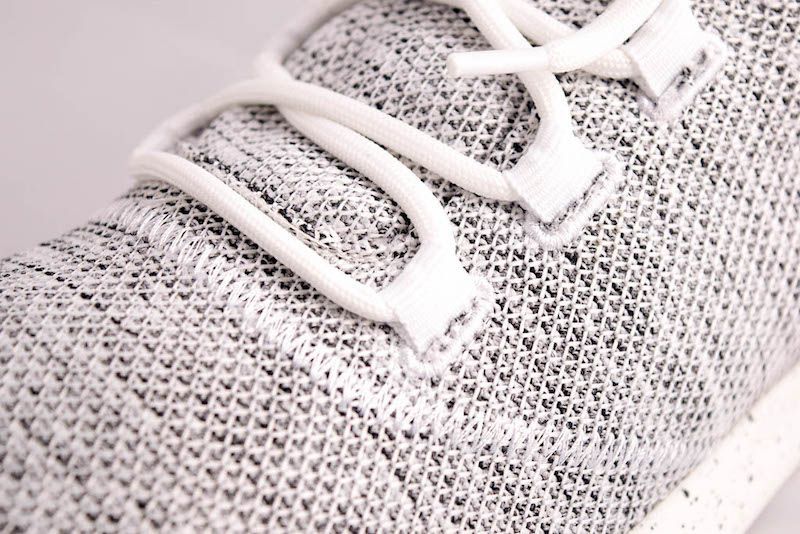 Whether it was walking 18 holes or taking a stroll at work, my feet never felt fatigued while wearing the Volume 1 shoe, and for that, credit is given to TOMO's FLEX Technology. Unlike other shoes on the market, TOMO decided to build the soles with an eco-friendly polyurethane, which is a contrast to the more common materials such as rubber, TPU, or EVA. What FLEX Technology accomplishes is that it provides more of a bounce with each step taken instead of the sole just absorbing the foot at impact. I can't honestly say that this bounce effect was strong enough to feel, but what I can say is that I would not hesitate to wear these shoes for any long walks, as long as the weather forecast doesn't call for rain.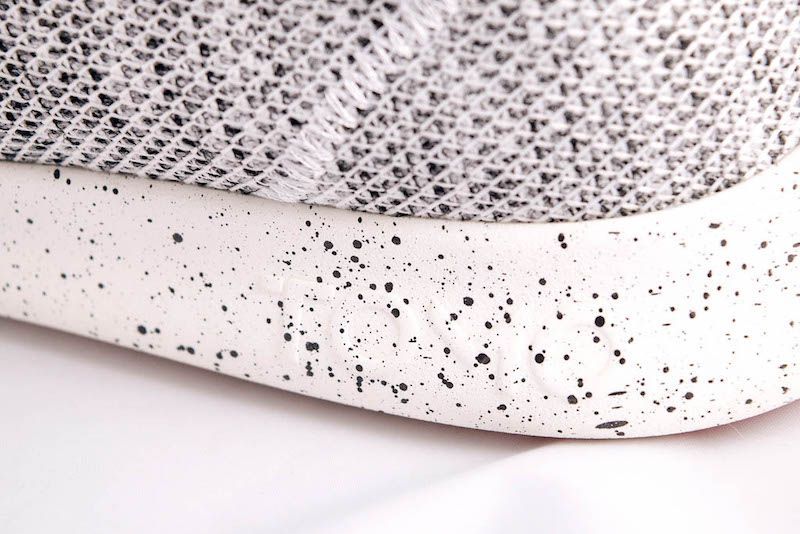 Now, this part might be a deal-breaker for some, but the TOMO Volume 1 shoes are not waterproof, but water resistant. Therefore, while this shoe is incredibly breathable on hot summer days, it won't completely stop water from getting in when playing in wet conditions. Knowing it is not a shoe to be worn in such situations is fine, but what about during a round when there is some unexpected moisture on the grass? Well this was the case for one of the test rounds as I was playing a course an hour a way that had experienced a little rain before my tee time. Uncertain of what I would encounter, I did take an extra pair of shoes with me, but they did not get used. These performed good enough in these conditions, my toe area got a little damp early in the round but never became a nuisance. Still, these are not a shoe I would consider wearing for rounds in knowingly wet conditions, including when signing up for one of those dew sweeper tee times.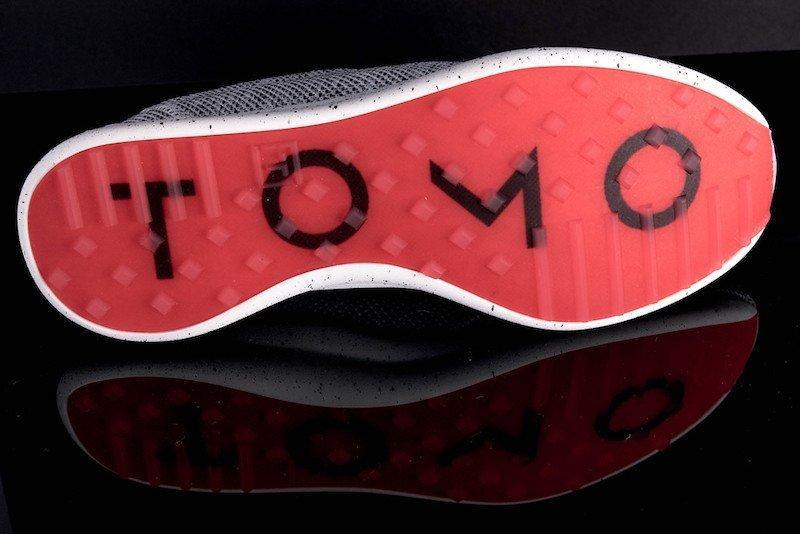 With the Volume 1, TOMO has hit the sweet spot with a shoe that offers comfort and functionality on the golf course, while still being stylish enough to wear to the office or around town. For golfers who spend a lot of time walking the fairways, these shoes should be one to consider. Currently, the Volume 1 is available in four color options which are Stone, Sand, Charcoal, and Forrest with sizes that range from 8-13. When setting out on this journey, TOMO's founder Sunny Chuo wanted to make sure that his product would be available at a fair price. Being that the Volume carries with it a cost of $89, I would say he accomplished that goal. More information on the TOMO Volume 1 is available at www.tomogolf.com.