Historically, Srixon has is known as a golf ball company, whose equipment offerings tend to get overlooked. In the iron department that seemed to change with the release of the Z45 line in 2014 and then with the successful follow up with the Z65 in 2016. It's safe to say now that for many golf fans, Srixon irons are a release that has drawn quite a bit of anticipation. This time around Srixon has stuck to the script with their irons, but have changed quite a bit when it comes to their metal woods department. From the driver all the way down to the hybrids, Srixon has pushed the envelope in design and materials to help make them the best metal woods that the company has ever offered.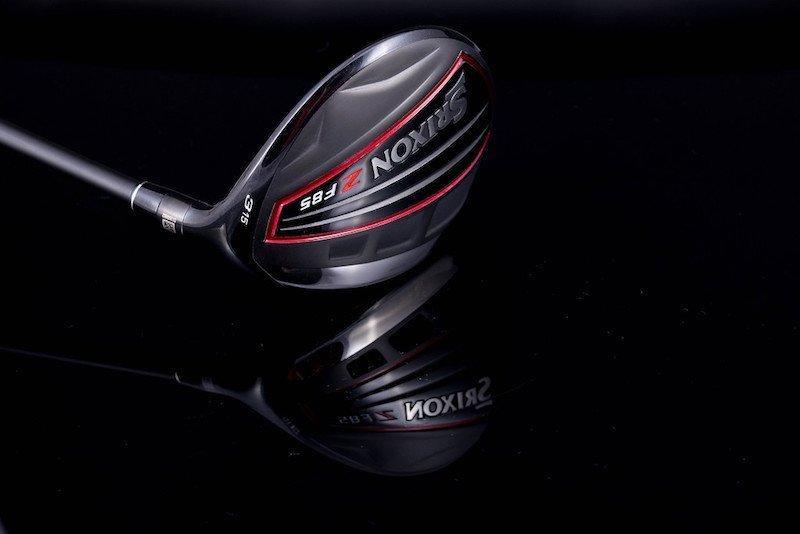 Srixon engineers are not holding back when it comes to packing in some significant technology into these fairway woods. Heck just by looking down at this club one can see there is something cool going on down there. For starters, the crown features a ridge towards the leading edge, creating a two-tiered look which Srixon refers to as the Crown Step. For those familiar with the Cleveland Launcher HB fairway woods, it looks somewhat similar; only there is no color change drawing attention to feature. As with the Launcher HB, this crown design helps push that center of gravity lower in the clubhead. Srixon has also joined the party when it comes to using carbon with a carbon crown. Not only does this look incredible, but it also allowed Srixon's Research and Development group to push the weight savings to the perimeter of the clubhead, which helps boost that MOI and increase forgiveness. Another addition to trying to make this fairway wood fast and forgiving is the use of a cup face, which we have seen in the past as a way to help retain ball speeds on off-center hits. Do note that the cup face is only available in the 3 and 3+ model as the belief is that those who are playing a 5-wood are trying to achieve a specific distance gap.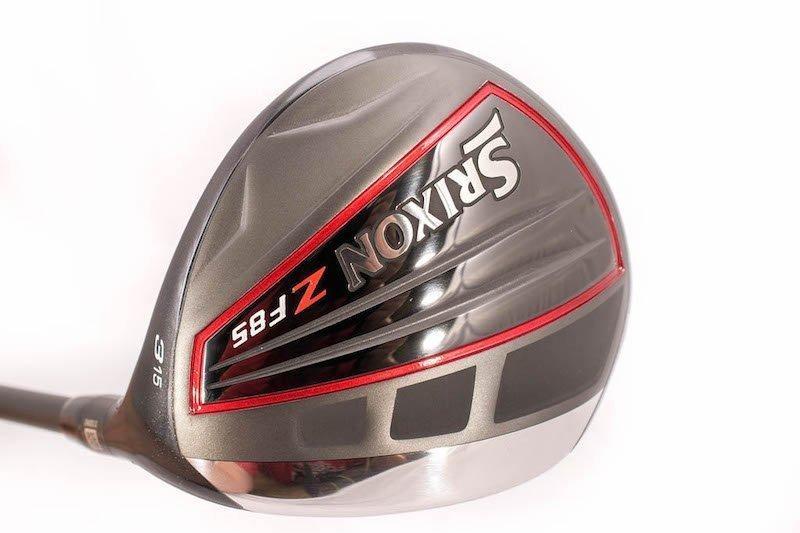 At address, the Crown Step and the carbon fiber crown create a unique and pleasant look. Regarding shaping, there is a slightly triangular shape to it instead of a wholly rounded back. This shape is something that is seen with the Z 585 driver as well, so in that respect, it carries over somewhat of a uniform look, which could help give some comfort when pulling it for the next tee shot. During testing, the opportunity presented itself to allow some playing partners to take a look at this new offering, and even though most loved the look of the carbon fiber crown, the prevailing thought was that it sat somewhat closed next to the ball. Another aspect that continuously caught my eye was that the leading edge seems to extend out which makes it look like there is more loft present. That all could be an optical illusion, but it made it less intimidating to hit off the deck.
In the past, Miyazaki has been used as the stock shafts for Srixon's wood lineup, but with the release of the Z 85 series, they have made a move over to the popular Project X HZRDUS line. For the fairway woods, it is the HZRDUS Red shaft that will be the off the rack pairing, and it pairs incredibly well. This combination produced a relatively flat ball flight which was great when using the Z F85 for a controllable tee shot or when looking for a ball that could chase on to a par five green in two. With the swing weight coming in at a robust D4, there was more of a feeling of just being able to drop the head down on the ball, which also paid some dividends for a golfer who fights a quick tempo.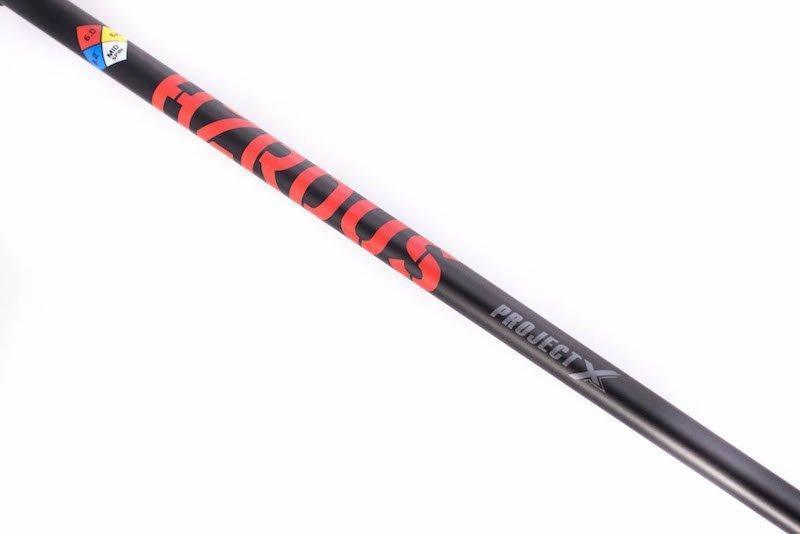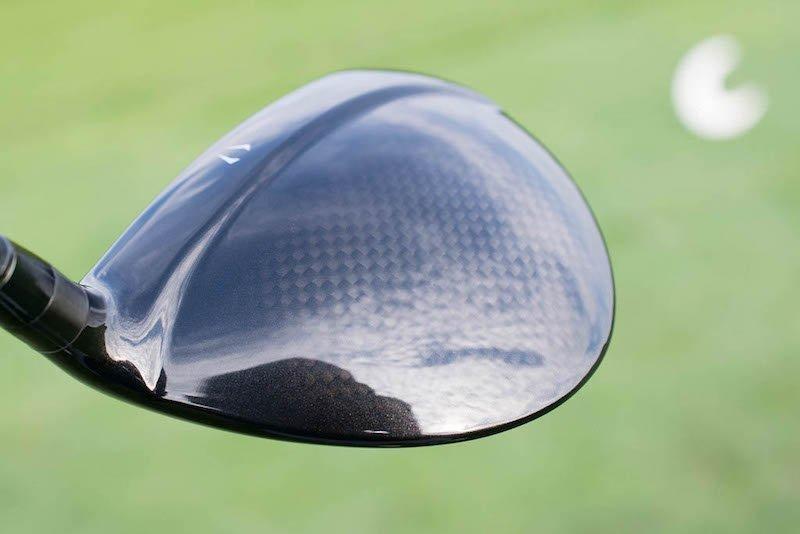 With the help of the new Srixon Q-Star Tour, data was able to be captured on a Foresight GC2. Data doesn't always tell the whole store, but when it comes to the F85, I would say it was pretty accurate to the on-course experience. Well struck shots were met with some pretty solid ball speed and some good carry distance. Not being a long hitter or someone that harnesses a high swing speed, being able to carry a 3-wood 220 off of the fairway is a pretty good result. There are some variances in flight, as the peak height ranged from 22 yards up to 35. But as was alluded to when talking about the shaft, the ball flight was relatively flat, which in most parts of the county would favor some nice rollout yardage.

One last aspect that stood out in this offering was the sound, and in my opinion, Srixon nailed it. With more and more companies incorporating carbon fiber into their designs, golfers have experienced many different sounds. Some have sounded like a baseball bat while others have come across with a poor mix of metallic and carbon. In this instance, upon center contact, the player is rewarded with a nice deep crack that brings back some memories of old persimmon. While it's not exactly that deep, the carbon fiber dampens the metallic sound, leaving us with a pleasing, yet powerful sounding fairway wood.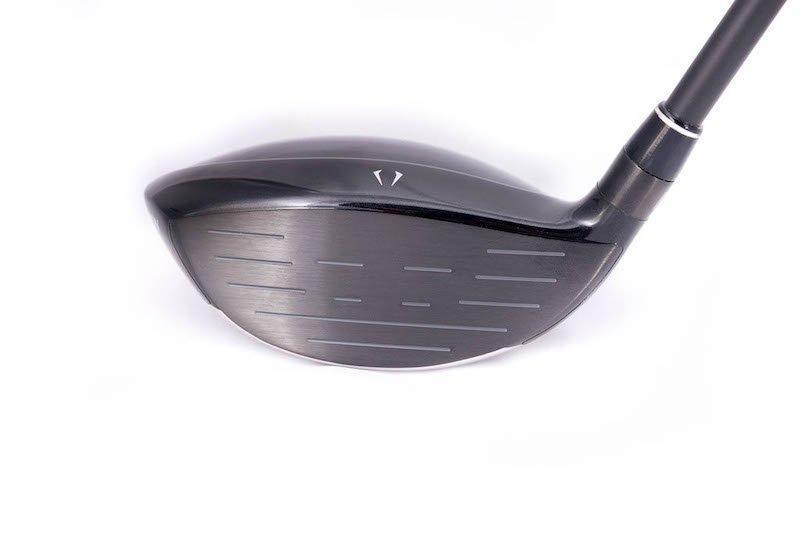 Srixon is going all in and pushing their chips to the center of the table when it comes to their Z 85 woods lineup. With the use of cup faces, carbon fiber, and stronger/faster steel, they have produced a lineup top to bottom that they hope will win over some golfers who don't generally look to Srixon for this genre of clubs. With the Z F85, golfers should expect to get some increased ball speeds, which should lead to some extra yardage, and improved ball flight consistency. One last thing to note is that these fairway woods are not adjustable, therefore if a player is in need of more loft, the only remaining option is to purchase the 18? 5-wood. Pricing for the Z F85 starts at $249. More information on the entire Z 85 lineup is available at www.srixon.com.