Late in 2014, Callaway Golf came out with a Big Bertha hybrid that was familiar in name but carried with it something that no other Callaway hybrid had ever utilized. That's right, even though it seems like they have been around forever, 2014 was the first time Callaway had ever brought to market an adjustable hybrid. It was a new and exciting venture for them which meant golfers, for the first time, could tinker with the same loft adjustments they were getting from their favorite Callaway drivers and fairway woods.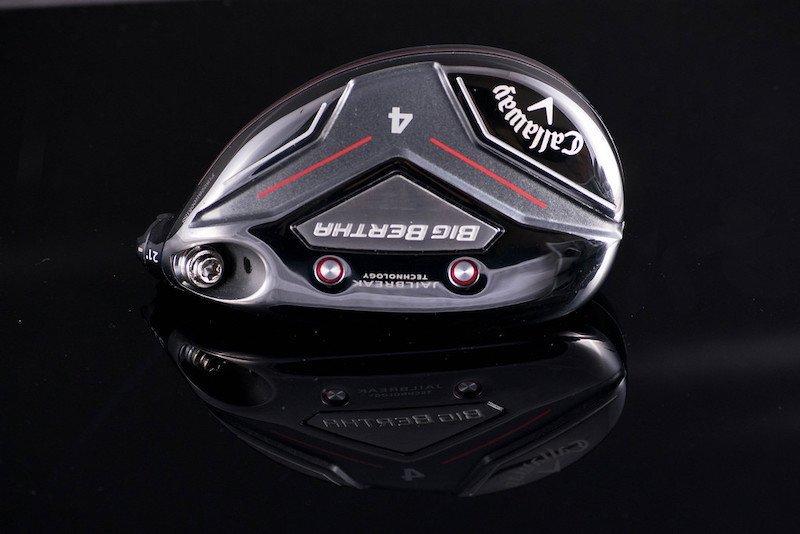 Fast forward to earlier this year when Callaway introduced the Rogue hybrid. It marked the first time the company incorporated Jailbreak Technology in such a club. For those who don't know, Jailbreak Technology consists of two vertical bars behind the clubface, which help stiffen the chassis. With this design, more energy gets transferred from the face at impact.  During THP's review process with the Rogue line, the ball speed and distance that those hybrids produced were undoubtedly on the strong side. The performance the hybrid provided was so good that it remained in the bag for the entire season, which for me, is quite the accomplishment. Even with Jailbreak being part of the equation, there was one piece of tech that Callaway had used in the past that was noticeably absent, and that, as one might have guessed, was finding a way to include the adjustable hosel.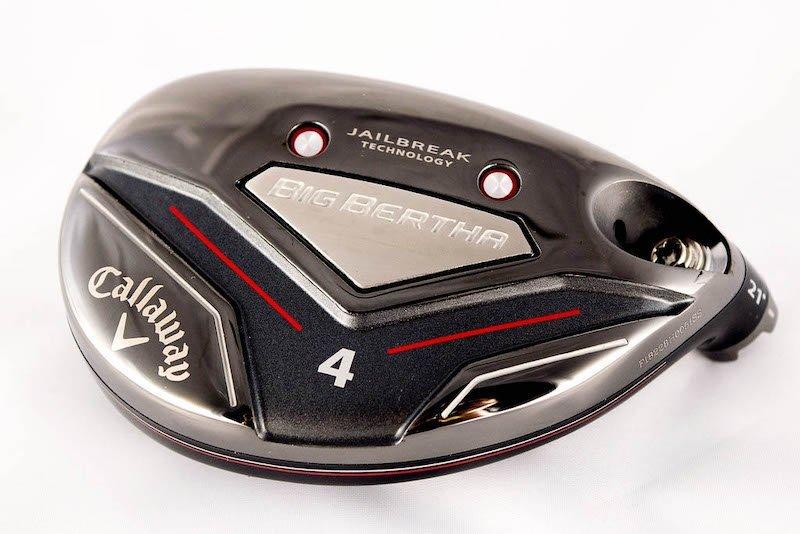 For years Callaway has used the same adjustable hosel, one that allows the golfer to set the club up square or in a draw position as well as four different loft options. It has been in and out of their hybrid designs over the past handful of releases, and it makes a return in the latest Big Bertha. However, to be able to produce a hybrid that contains both Jailbreak and adjustability meant something had to change. Recognizing this, Callaway took steps to update their OptiFit Hosel by making it shorter and lighter. When I say lighter, we are talking about saving 13 grams from that area which allows for a successful marriage of these two technologies. With today's materials, R&D teams fight to save every gram possible, therefore saving 13 grams is a big deal. Not only does it help save weight, but it also looks a lot cleaner than past adjustable hybrids Callaway has employed.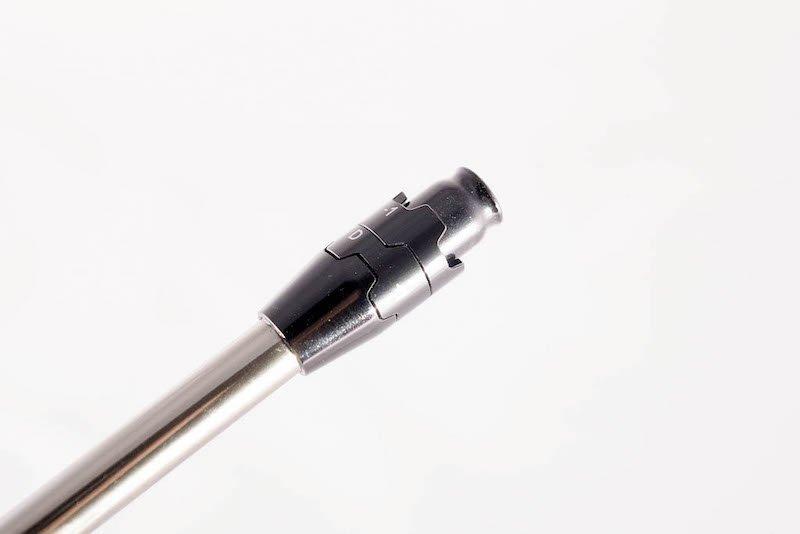 This version of the Big Bertha Hybrid brings with it a shape that will be reasonably familiar to those who have experienced Callaway hybrids in recent years. The toe area is still raised and squared off, although not as much as the Rogue, which to me helps give the feeling that there is a lot of face behind the golf ball, making it very user-friendly. When compared to the Rogue hybrids, which also incorporate jailbreak technology, the Big Bertha offers a chunkier profile, which could help give some confidence to a golfer as they transition from fairway metals to hybrids. There is also a bit more offset present, which will help get that ball up in the air but could also be an eyesore to some.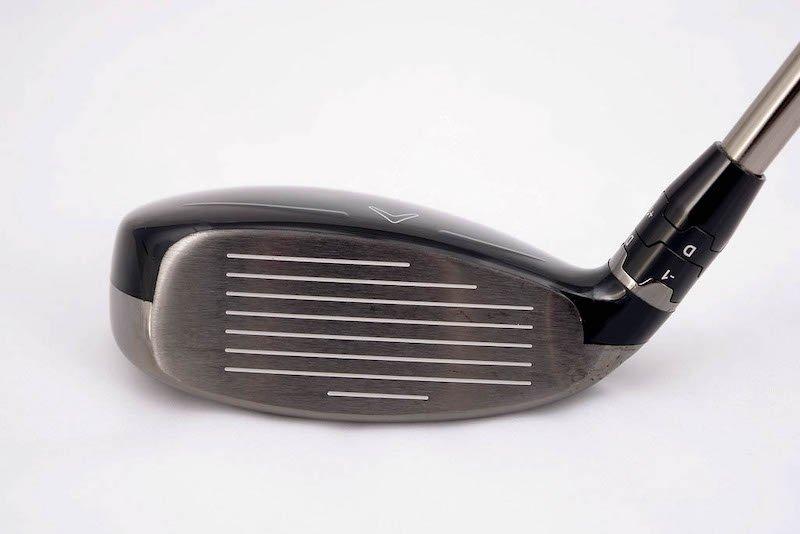 Today's market affords a consumer the ability to pick up a hybrid that could play as an actual iron replacement, a pure distance club, or something in the middle. Heck even within Callaway's lineup that decision could be down between Apex, Big Bertha, or the Rogue. Make no mistake about it; this Big Bertha hybrid takes dead aim at the golfer who is looking for extra forgiveness while being able to launch it high and pick up some additional distance. For my own game, I am always looking for a hybrid that is going to hit a specific number for me and do so on a regular basis. Hybrids have been a club that at times I can lean on because of the predictability they can offer. This overall package might not have been something that would instantly show up on my radar, but after spending some time with it, it is one that is worth the consideration.
Predictability is something I crave out of a club of this ilk, and it is something that I experienced during testing. First off with the ball flight, it was easy to get the ball up in the air, which is required when hitting a long approach shot. I'm not exactly a low ball hitter, but there are times with the Rogue where I wish I wasn't hitting straight bullets, and with this, I can achieve more consistency in the height department. When looking at the data of this club versus some other hybrids that I have had a chance to play in the past year, this one certainly stands out in this regard.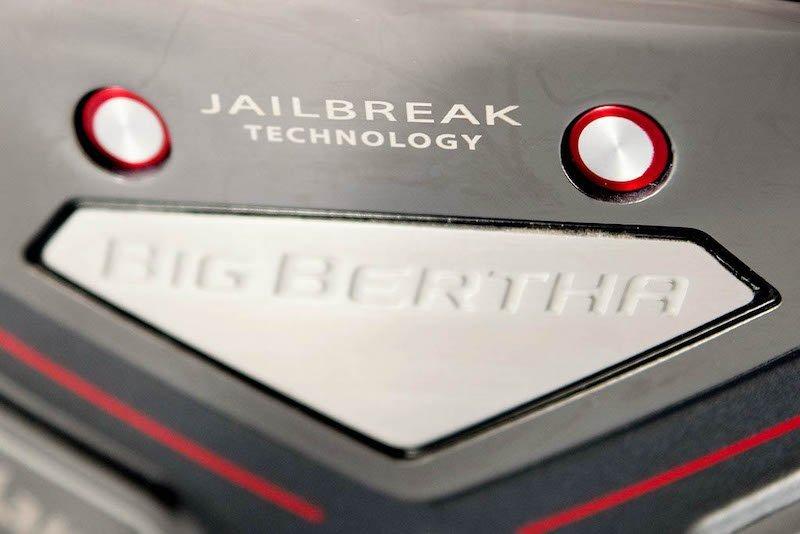 Finding a club that gives a repeatable ball flight is one thing, seeing one that hits the yardage mark that is required is another. Rogue was a distance seeking hybrid, and this one is no slouch either. During testing the Big Bertha hybrid was set to play at 22 degrees, which is 1 degree weaker than the stock loft. Being able to hit this loft in that 200-yard range means that it obtains a number for me that I would usually equate with a modern day three hybrid, or while staying within the Callaway family, a heavenwood. Being that I am not a long hitter, finding clubs that hit specific numbers, and do so on a more repeatable basis gives that club a substantial likelihood of remaining in the bag.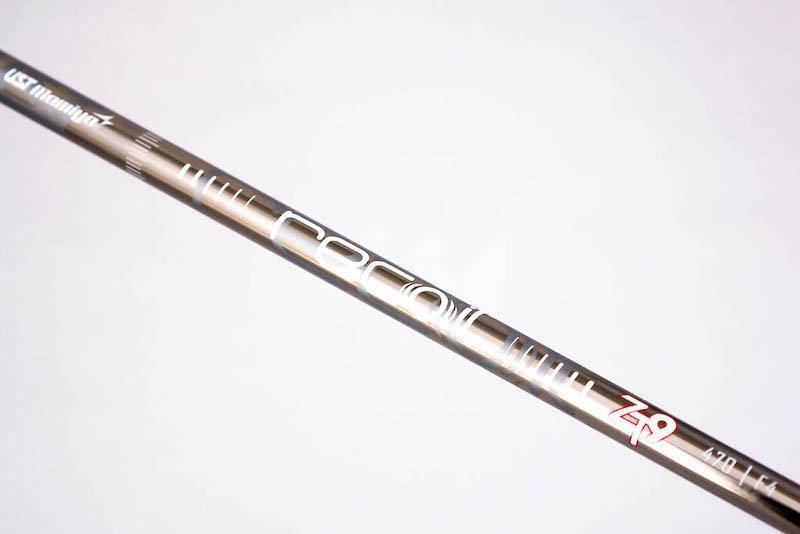 Recently shots were recorded with the help of a Foresight GC2, and the data shows that this club is indeed a pretty solid performer. Ball speeds are consistently around 130 MPH, which is a credit to the Ultra-Thin Face and Jailbreak Technology. Callaway says that this should spin a bit more than the Rogue, and even with some misses in this data, the spin number is in a pretty comfortable range for me. Peak height shows that this club does what it is made to do, achieve a higher flight, that could help the ball land a bit softer on the green. Overall though, the performance is pretty impressive and one that should garner a serious look by anyone who is in need of a forgiving hybrid.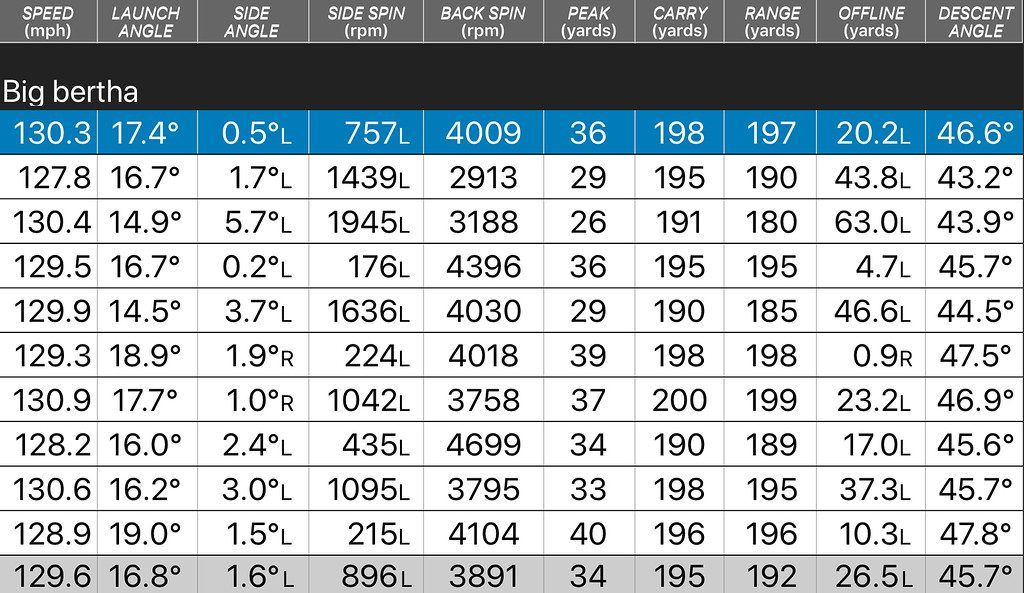 Callaway offers the Big Bertha hybrid from a 3-hybrid all the way up to an 8-hybrid. When accounting for the adjustable lofts, that means players should easily be able to find a loft that will work for them because the range goes from 17 to 35. Golfers, who like me, look for hybrids to hit specific yardages will undoubtedly have a plethora of options with this club to find that perfect setup. Someone who shies away from a driving iron, but wants that "fairway finder" might consider playing one at 17 or 18 degrees since it will be easy to hit, provide plenty of speed, and add some extra forgiveness. Currently, the Big Bertha hybrid is available for pre-order at a price of $269, with a shipping date expected in January. Anyone who is looking for more information can head over to www.callawaygolf.com or watch this quick video that THP shot with Callaway's Senior Director of Brand Management, Dave Neville.