The Quick Take:
The Callaway Apex 19 hybrid is the long-awaited rebirth of its beloved predecessor but with the added punch of Jailbreak technology and featuring some aesthetic changes.  Targeted at better players, the Apex 19 hybrid offers a compact shape, high toe, neutral bias, neutral setup at address, and adds jailbreak technology to aid ball speed numbers across the face.  Like its predecessor, the Apex 19 favors consistency over pure distance, provides plenty of workability, and is designed to gap well in your bag as an iron replacement, but with more forgiveness and launch on slightly off-center contact than before.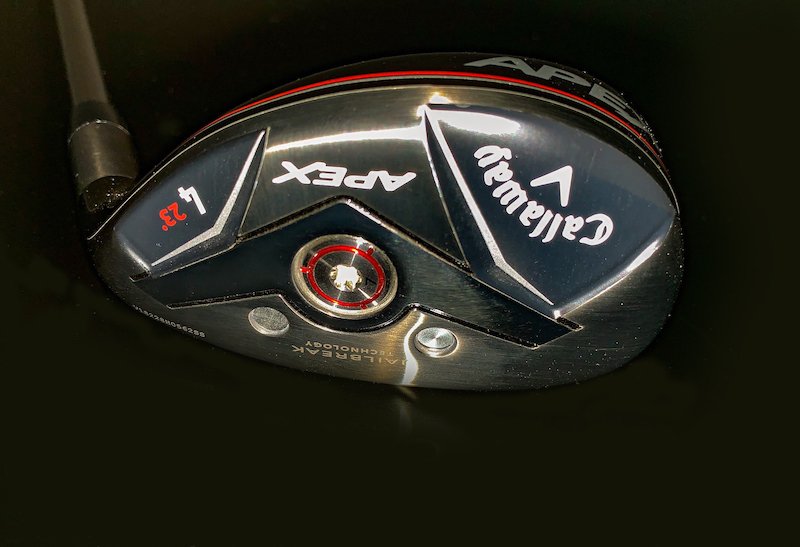 2019 Callaway Apex Hybrid
Callaway's Apex 19 hybrid is the much-anticipated rebirth of the original Apex hybrid – a refresh that took nearly 4 years to bring to market.  Much like its predecessor, the target demographic remains a better player, but its new features, design, and improvements will provide increased crossover appeal to those of us that may not have a low, single-digit handicap but still prefer the Apex look.
The Apex 19 builds on what made the original Apex hybrid a crowd favorite – a small footprint, a high toe, neutral bias, and minimal offset that screams iron replacement but in an "anti-left" hybrid.  In addition to its great looks, it builds on its roots by adding undeniable, tangible performance improvements.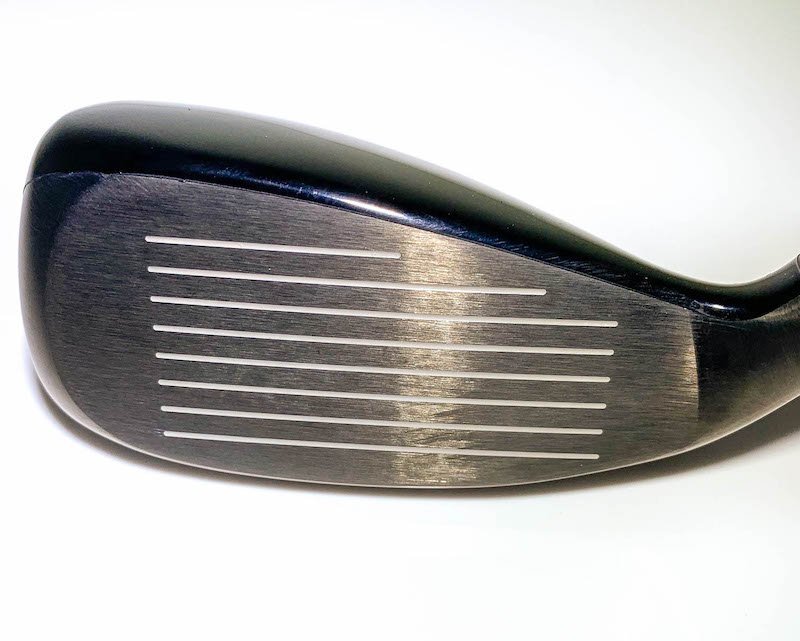 Performance is generally what drives interest in a club and the Apex 19 hybrid offers plenty of performance.  The biggest performance driver here is the inclusion of Jailbreak Technology.  Where the previous iteration was penal on off-center shots, the Apex 19 provides measurable ball speed increases across a larger portion of the face as your contact inevitably strays from the center.  This leads to more consistent distance on good, but not great, swings.  Speaking as a low-teen handicap, the inclusion of Jailbreak has made this club more playable at my skill level and surprisingly consistent over an average of all swings.
The 2019 Apex also features a forged Face Cup made from Carpenter 455 Steel. Face Cup technology has been a mainstay in Callaway clubs and the combination of Jailbreak and Face Cup, which is also present in other Callaway clubs, is a proven combination that provides great ball speed. Anecdotally, I experienced better distance results from a toe-side miss than a heel-side miss, although both were very playable directionally.  While it clearly favors a center strike, the Apex 19 provides ball speed retention on slightly off-center contact. Of course, truly bad swings are punished but this club provides plenty of assistance for those near misses.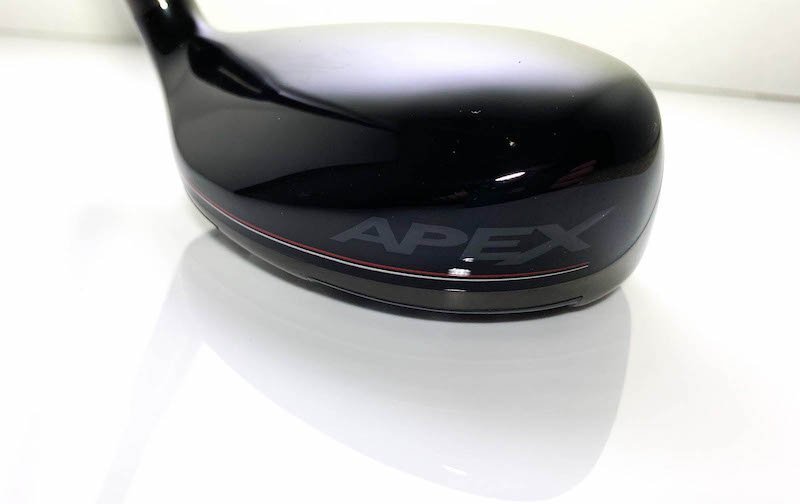 The Apex 19 also features several aesthetic changes from the original Apex.  And based on the input from members of the THP forum, these changes have proven to be quite divisive. First, the uber-compact shape is gone and in its place is a slightly larger head.  The head size remains on the smaller side in the general hybrid marketplace, but several golfers have been turned off by the increased size.  Having spent a few weeks of heavy testing, I saw no negatives to the slightly larger head and candidly, I really didn't notice the size increase outside of my initial impressions.  The second immediately noticeable change was Callaway's decision to replace the classic matte finish of the original with a glossy crown.  Despite these minor changes, the Apex 19 still sets up neutral at address and retains a solid sound at impact.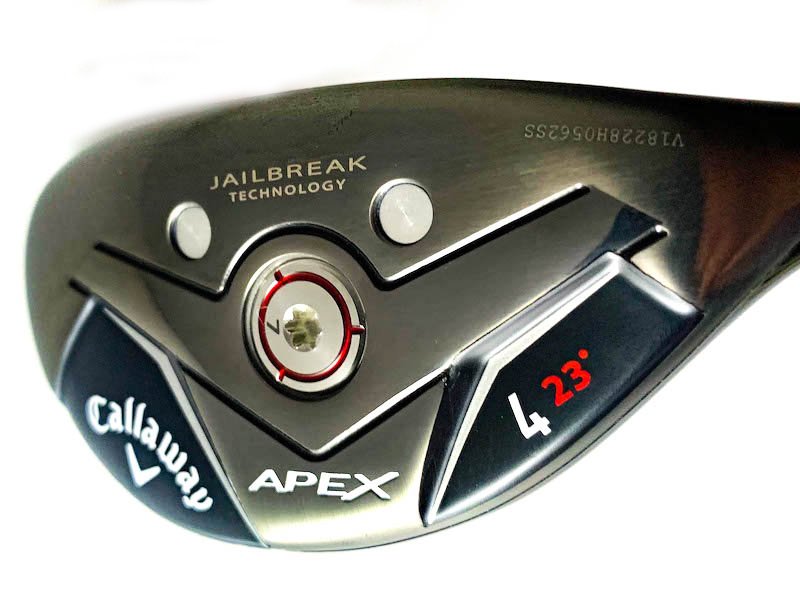 My indoor testing demonstrated why good players might choose to include the Apex 19 hybrid at the top end of their bag rather than irons.  In my several sessions testing on the GCQuad, I was most surprised by the sheer consistency of carry distance from swing to swing.  Despite not being within the "better player" market, I found that good swings produced carry distances that were roughly within 5 yards of each other.  For example, I found that the 23-degree hybrid carried approximately 200 yards and each decent shot was within +/- 5 yards regardless of the location of impact.  The data showed that less than ideal swings still produced distance and launch that was better than the iron that it replaced.  All told, I was surprised by the playability of the Apex 19 despite not falling into its ideal target market.

The stock shaft is the True Temper Project X Catalyst, which is a great and logical pairing.  The regular and stiff shafts are 70 grams whereas the X-stiff flex is 80 grams, and each comes stock at a D3 swing weight.  For those unfamiliar, the Catalyst graphite shaft is engineered to replicate steel alloy properties better than traditional graphite and features a reinforced tip to provide stability during turf interaction.  As an iron-replacement hybrid, the Catalyst shaft delivers the feel of steel with all the benefits graphite.
The Apex 19 hybrid is a worthy addition in Callaway's lineup and is certain to be a favorite of better players. Whether you like the Jailbreak technology, the smaller head shape, or the neutral address position, make sure to give the Apex 19 hybrid a swing and the results might just surprise you.  If you have questions or want to share your experience, drop a message in the forum here.
The Details:
Availability – In stores now
Cost – $269.99
Heads – 2h (18°), 3h (20°), 4h (23°), 5h (26°)
Shaft: True Temper Project X Catalyst 70/80 Graphite
Grip: Golf Pride Tour Velvet 360
You can find this club at retailers across the nation and online, including at Budget Golf where THP readers can use a coupon code to receive 15% off (see code at the top right of this article).