Indi Golf is kicking off their 3rd year in existence by expanding on their wedge design, which quite honestly, more golfers should consider. When they initially launched the brand back in 2017, they did so with their StingRay wedge, which featured wider, deeper, and as you may have guessed, non-conforming grooves. For 2018, they released the same design but with tournament-legal grooves, with a promise that golfers would still see increased spin over other options on the market. With this release, Indi has expanded to offer a new grind, which should help those looking for a wedge with a bit more versatility.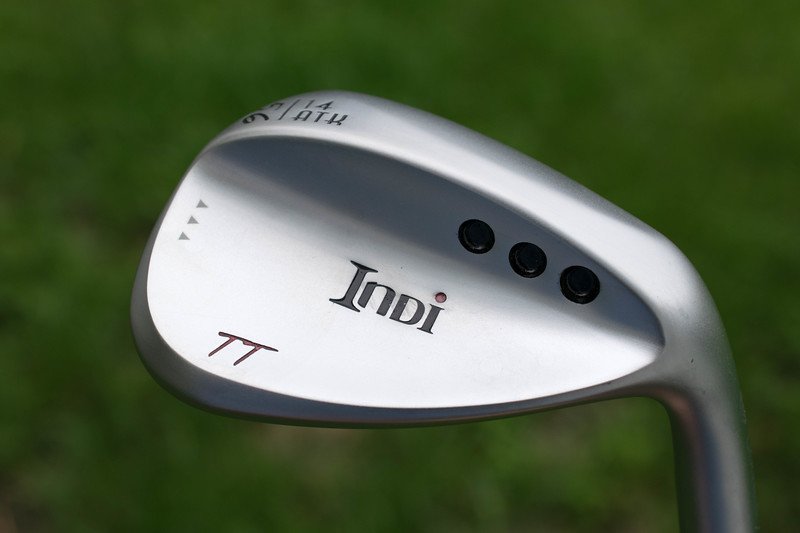 THP Quick Take
By adding the ATK grind, Indi has brought more versatility to their already user-friendly design. Golfers who like to open the face more on greenside shots will find this wedge appealing. Indi Golf has also added a new matte black finish as well as an additional loft option that comes in at 62°.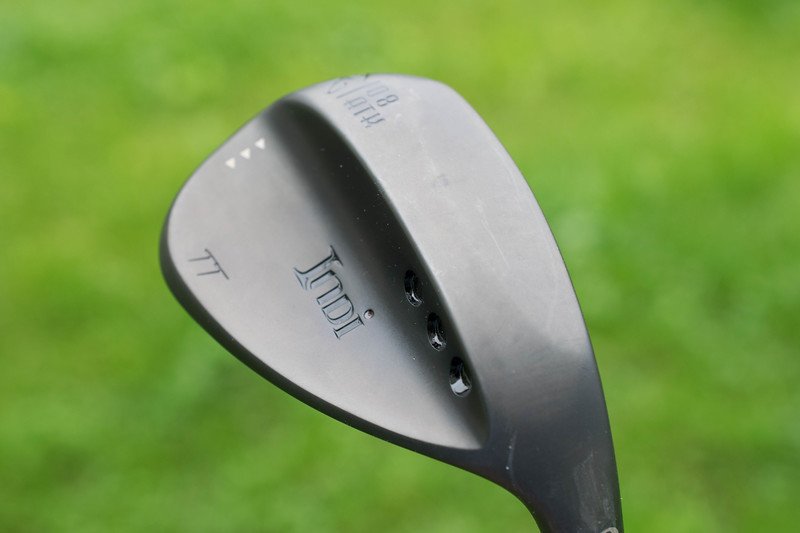 For anyone who is not familiar with what the Indi design has to offer, let's take a second to go over that. What makes these wedges incredibly playable is the ScoopBack design, which thins out some areas behind the face and pushes those saved grams to the perimeter, thus leaving golfers with a more forgiving design. What has always been appreciated about these wedges is that even though there is a form of perimeter weighting, Indi has been able to keep the feel up to par with some of the bladed designs on the market. Generally speaking, other cavity back wedges tend to make a sacrifice in this department.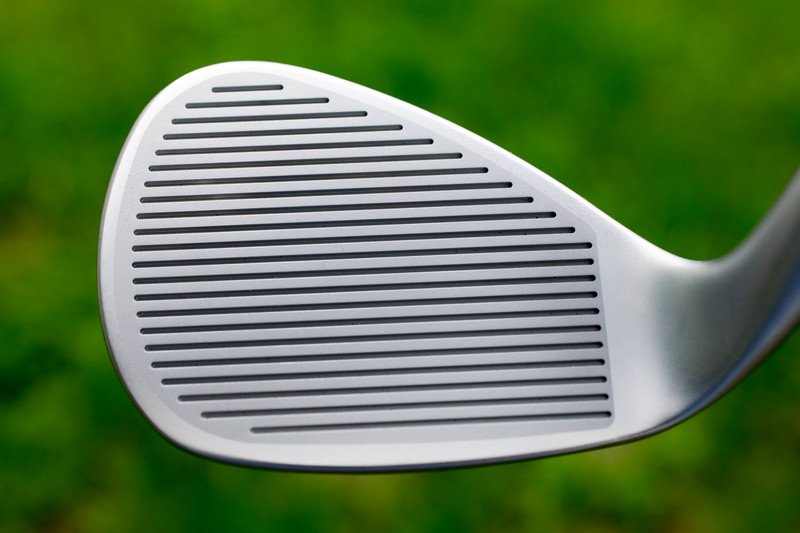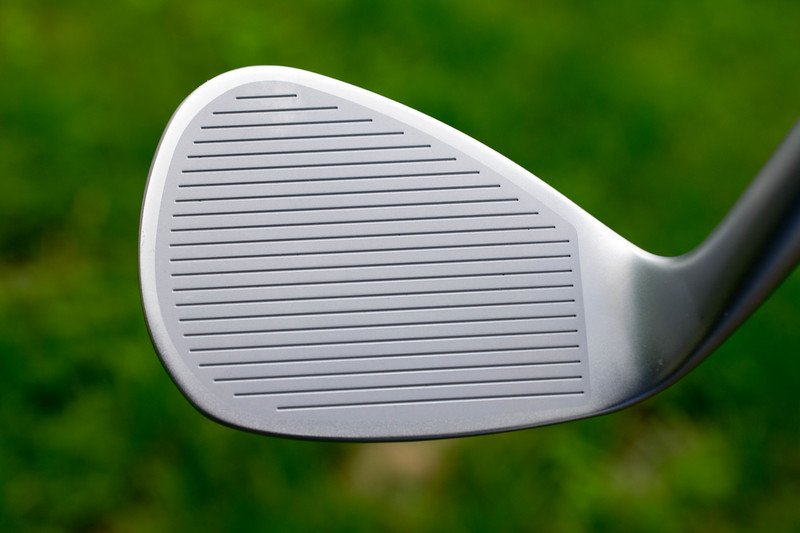 Not only are Indi Golf customers now provided with a choice of grinds and groove structures, but also for the first time, golfers can opt for a matte black finish instead of the more traditional satin chrome. Throughout my personal history, I have had a love-hate relationship with darker finished wedges, and I'm sure you can all guess why. That sleek black finish looks great on day one and usually not so much on day 100. Perhaps due to the growth in popularity, companies have made some great strides in extending the durability of these finishes in recent years. After some initial testing, the verdict is still out on how durable this finish will eventually be. Below is a photo after a session of over 50 balls, and when the clubface is wiped clean, there are some subtle signs of softening in those contact areas.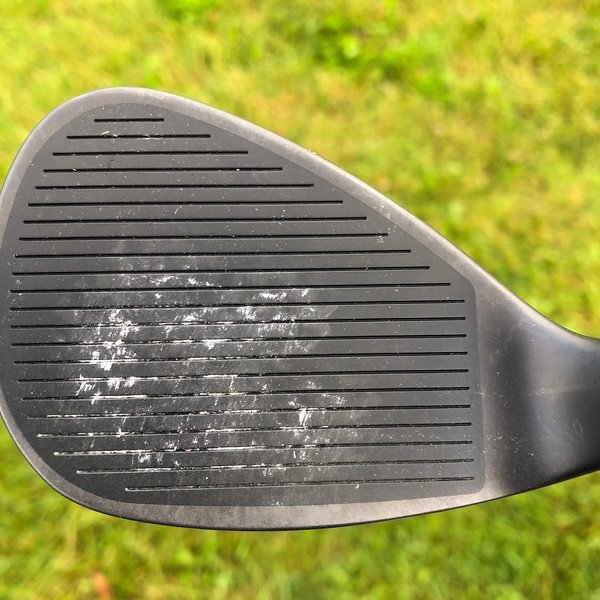 Throughout testing, we spent time with both StingRay(non-conforming) and TT(conforming) grooves. Since both sets featured fresh grooves, I felt it would be fun to record some comparison data on a Foresight GC2 for a mid-range approach shot with the 56°. Being that both head designs are identical but with a different groove structure, it shouldn't be alarming that the numbers are similar in just about every facet, except for spin. First off, the spin that I was able to generate with the conforming (TT) grooves was very impressive for me. I have never been one to rely on high spin on approach shots, but with this one, I needed to change my process a bit. With as good as those numbers are, for me, they were toppled by the non-conforming (SR) grooves, which should have been expected. What impressed me the most about these grooves was the consistency that I was experiencing both on the course and during data sessions. Even the shots that were on the low end still came out around the average of the TT wedge.  By the way, check out some of those shots that cracked the 10,000 RPM barrier, those were fun.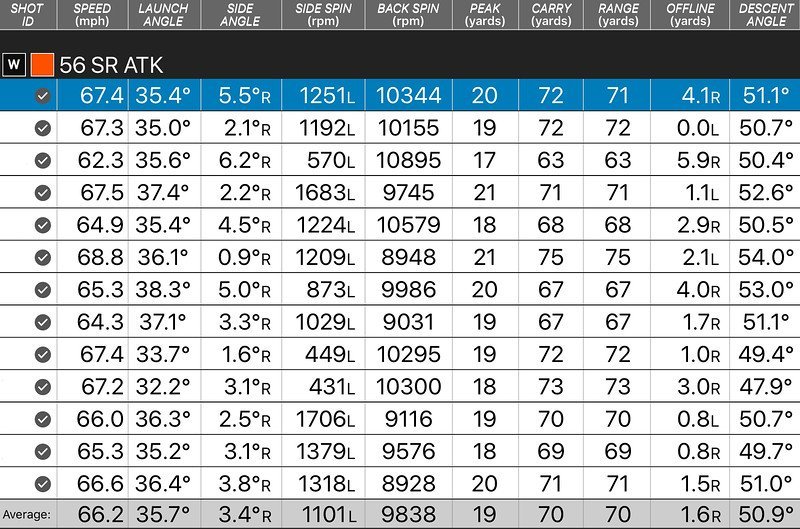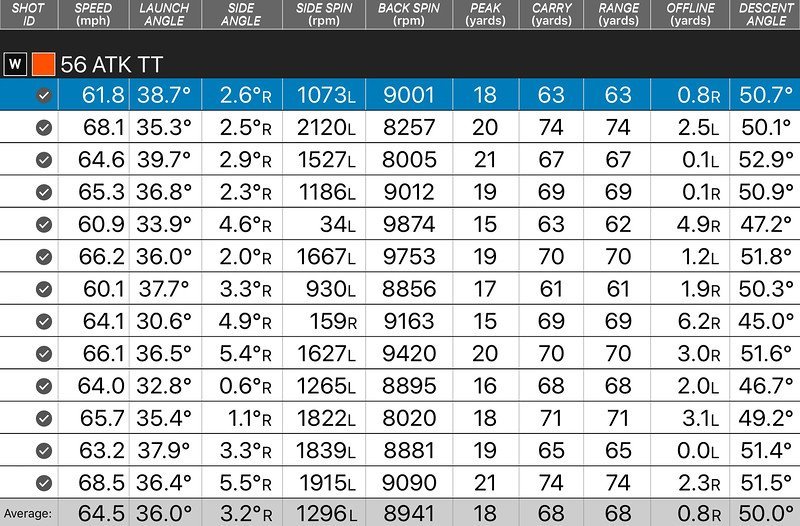 Having been someone who has taken the time to test every release that has come from Indi, it is easy for me to say that this iteration has been my favorite. Their traditional grind (FLX) was one that I found worked well in many situations as a "jack of all trades" type of grind, but the addition of the ATK has made these wedges come alive for me. A lot of that is because of how I play my wedges around the greens, but I found my comfort level with these so much faster than I did with the FLX grinds. Of the fairway, fringe, greenside rough, and bunkers, these wedges performed incredibly well. As with years past, they are still one of my favorite wedges to attack pin locations with full swings because of the ScoopBack design mentioned earlier. With Indi Golf, it is no longer just an option of conforming vs. non-conforming, as golfers now face the choice of both grinds and finish, although note that satin chrome is the only finish available for the FLX models.  More information on the ATK grind wedges can be found at www.indigolfclubs.com.
The Details:
Price Structure:
All grinds and finishes with steel shafts – $149.99
All grinds and finishes with composite shafts – $159.99
Loft Range:
46°-62°