Lynx Golf is one of those name brands that will resonate differently with golfers mostly dependent on their age. The younger crowd will likely recognize the brand from its run as an in-house Golfsmith offering. Those who are a bit older should remember Lynx as a more than relative player in the equipment industry. In fact, during its glory days, Lynx was in the bag for Freddie Couples when he slipped on the green jacket at the 1992 Masters, and for Ernie Els during his first major victory at the 1994 US Open.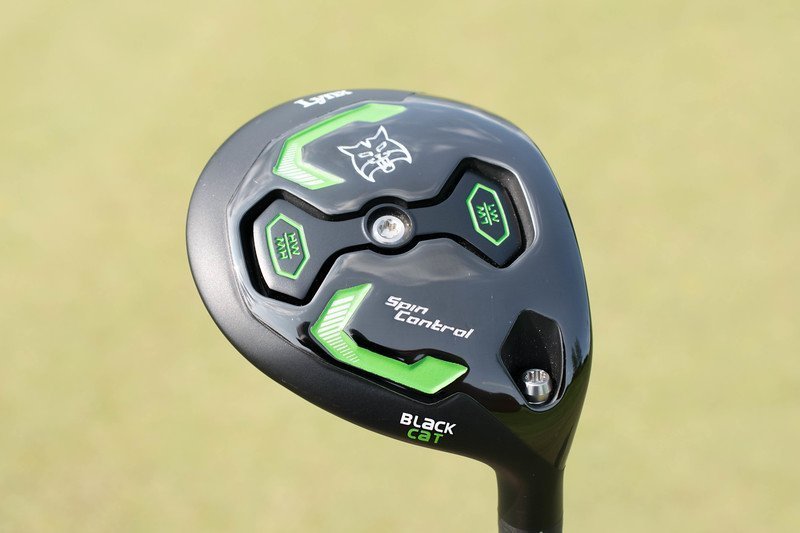 There was an undoubtedly long and winding road from those major championship days leading to today, but instead of taking a look back at how we got here, let's instead focus on what we have here before us. After enjoying some reborn success in Europe, Lynx is making the push to become a factor in the North American market once again. While it is exciting to see this plan come to fruition, there needs to be a quality product line that helps grabs the attention of golfers, and Lynx believes the Black Cat lineup is one that meets that criteria. There was plenty to be excited about when I found out that I would have the opportunity to spend some quality time with the Black Cat Fairway Wood.
Quick Take
With the Black Cat Fairway Wood, Lynx takes a one head design that affords golfers the ability to tune in their loft, launch, and spin thanks to an adjustable hosel and sole weight. Even though the green color on the sole might be a bit loud for some, the clean matte black crown should please the masses.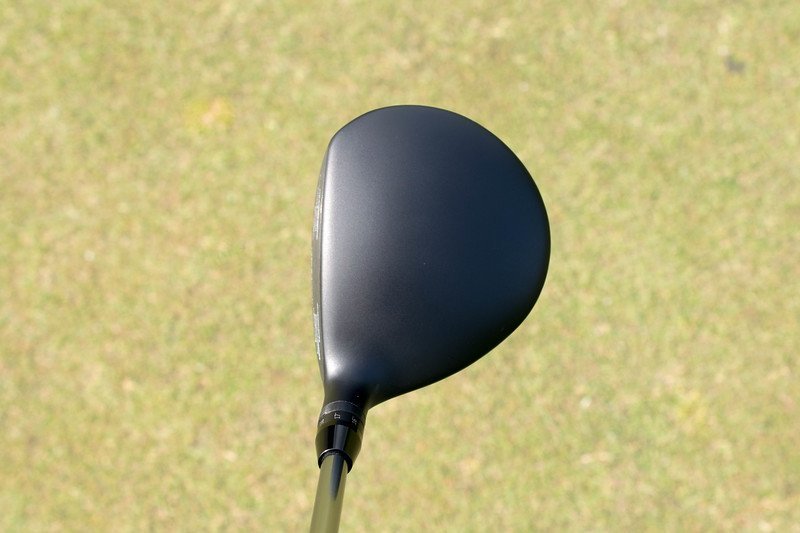 Lynx Black Cat Fairway Wood
There is plenty to like about what this fairway wood has to offer. First off, at address, the shape of the head, the matte black crown, and the lack of an alignment aid present a no-nonsense and pleasant appearance. On the sole, the use of visible technology is apparent as there is a weight bar system which is one way to allow golfers to dial this club in to fit their needs. Adding to that, Lynx only offers one model of this fairway wood, but with their adjustable hosel can achieve lofts from 13° to 17°. What is cool about their hosel is that there is one rotating ring which has the lofts stamped on it, align the loft to the white dot, and you have your desired setup. Because of this design, you don't have to rotate the shaft to find your preferred setting, meaning if you tend to play a grip that has a reminder mark on your irons, you can do so freely here without having to worry that it will shift when making a loft change.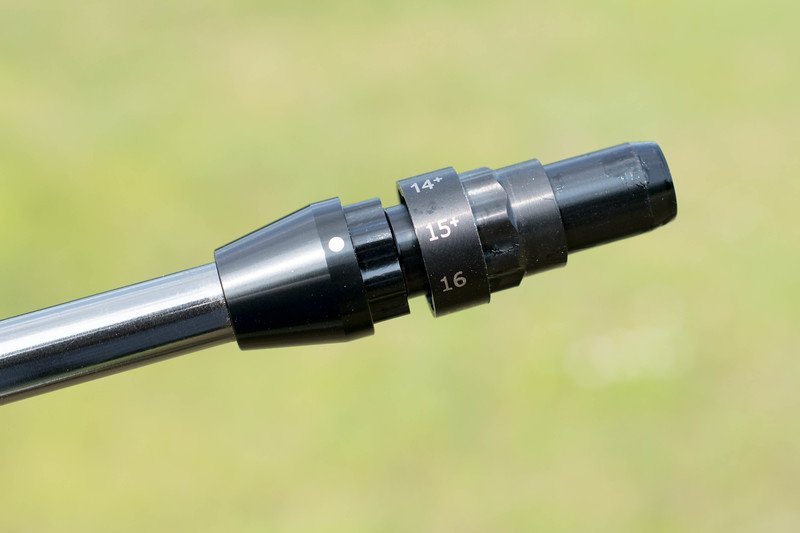 While in play, the Black Cat displayed plenty of positive traits starting with its forgiveness. As we have seen with other brands in the past, the presence of a cup face helps give a boost to ball speeds and forgiveness. Maybe I shouldn't admit it, but I certainly made contact all over the face, as I struggled to find a consistent strike pattern early on. Part of that I feel, is because of the lengthy nature of the stock shaft, which measures in at 43.5″. When comparing that number to other offerings on the market, it comes in anywhere from .25″ to .5″ longer than many of the other fairway woods on the market (going off of 3-wood lengths). While on the topic of forgiveness, there is a clear way of telling when contact wasn't centered, and that is the sound. Centered contact hits that found the sweet spot had a softer or deeper titanium crack; however, when contact comes in low or on the edges of that spot, the audible tone comes back with a much more hollow sound that is very noticeable.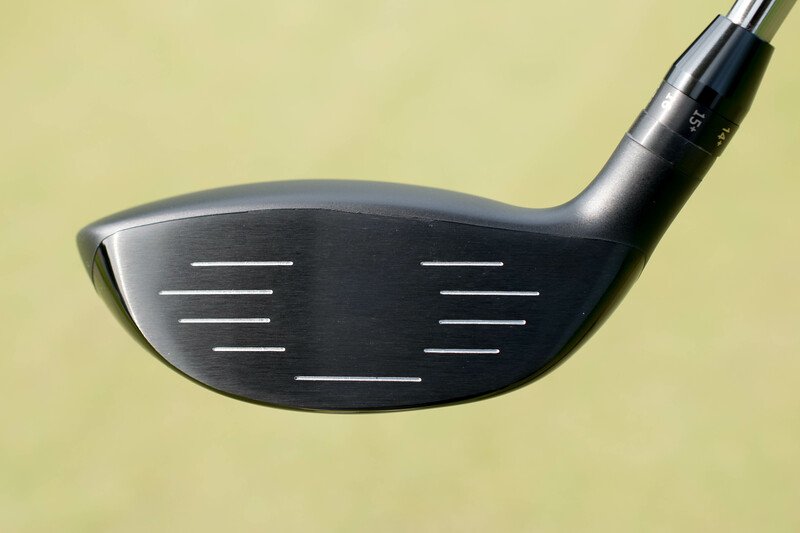 During a majority of the on-course play, the heavier weight remained in the rear of the club. Being that the shaft was a touch stiffer than I usually play, I figured I'd take all the launch help that I could get; therefore, weight was in the back, and the loft setting sat at 16°. I was seeing good launch and height, which is what I was looking for, and distance was on par with what I was expecting. It was nothing earth-shattering, but I wouldn't go as far as to call it short. With the tinkering that one can do with this club, it is not out of the question that I could fine tune and sneak out some extra distance.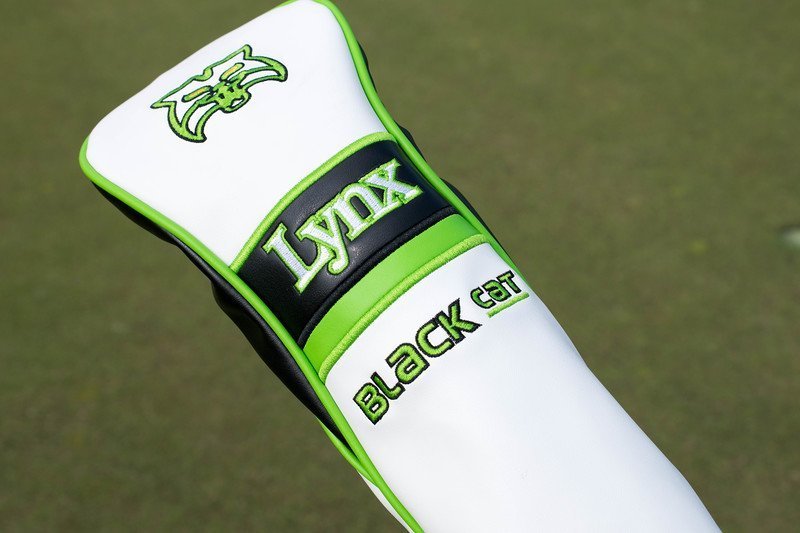 Unfortunately, this review came to a halt when a durability issue reared its ugly head. While out trying to capture some data to show the differences between weight setup, the weight bar at the bottom broke, and the heavier weight went missing. While I know that many readers crave data and want to see what this kind of adjustability can do to spin rates and ball flight, that kind of testing will have to wait for another day. We have reached out to Lynx about this issue and immediately received a response that another head is on its way so that we can take a deeper dive into the data. As we have seen at times with other companies, when there are more moving parts, accidents can happen, it is just unfortunate that it happened here.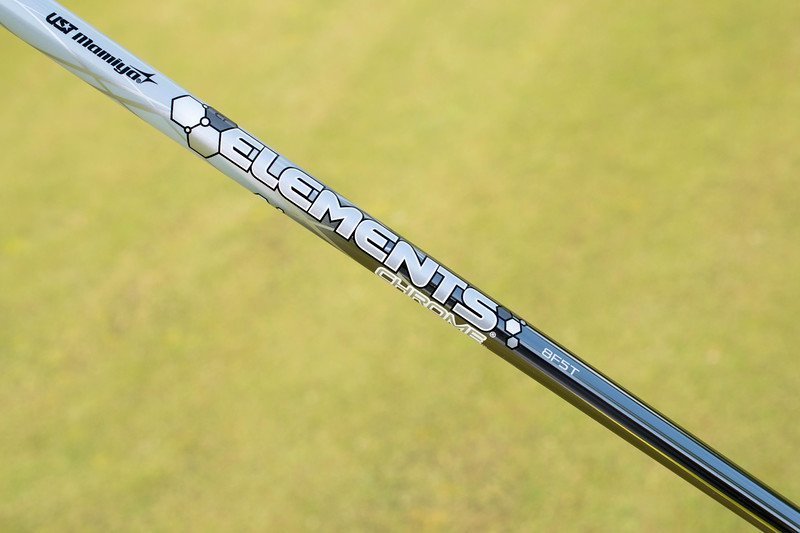 So where does that leave us? Honestly, it is a question I struggle with answering. Before the incident, the Black Cat Fairway was doing more than holding its own against the competition. It hits the sweet spot in terms of profile and offers plenty of adjustability to help golfers get dialed in. For me, the most significant drawback was the sound, but that always comes down to one's taste. Looking ahead, I do think there is a lot of potential in this offering, and that should have golfers excited to see that the big cat is back.
The Details:
Availability: Mid-July 2019
Cost: $239.99
Lofts: Adjustable 13°-17°
Length: 43.5″
Shaft: UST Elements Chrome