Being that I live in an area that provides me with an actual golf off-season, it allows me the opportunity to look back at my previous year and try to figure out what went well, and of course, what did not. One of the areas I felt like improvement was needed was putting, an area of the game where I used to have confidence, and now find myself hoping to avoid the dreaded three-putt. For 2019 the decision was made to take a more analytical approach to the game to understand where I cost myself strokes on the course. With that in mind, the ability to spend time with a Blast Motion sensor was welcomed as I aim to try to shore up one of the weak spots in my game.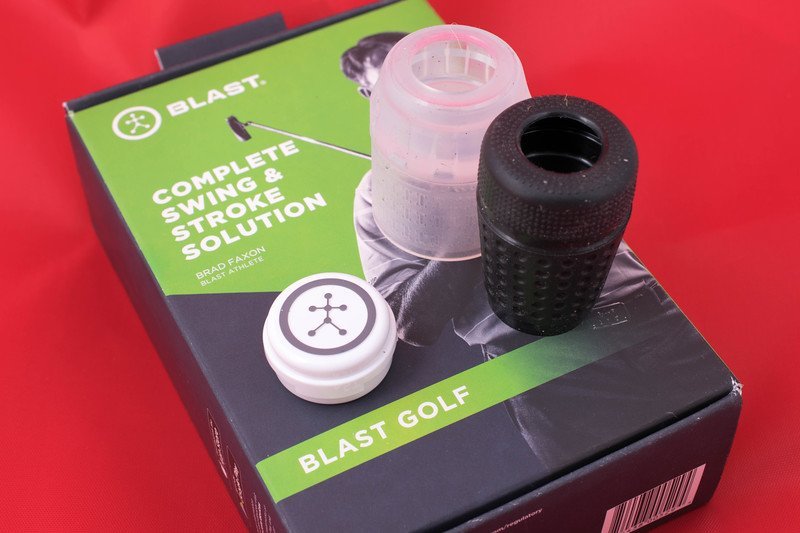 Quick Take
Blast Motion helps give golfers a better understanding of what exactly is going on during the putting stroke, or even their full swing. For a product that costs less than many new putters out on the market, it could help solve more mysteries on the green than a new flat stick will.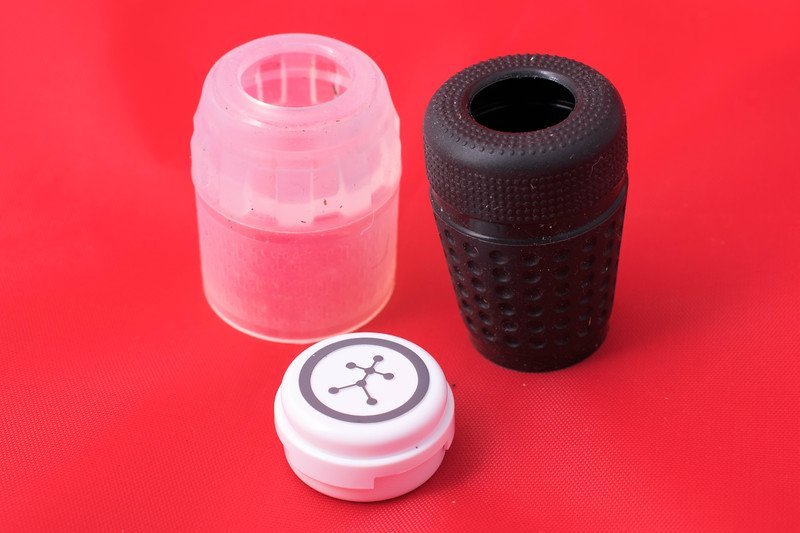 Blast Motion Golf
Inside the box, there are two different adapters to hold the Blast sensor at the butt end of the grip. What is great about these two options is that they should work with a variety of today's popular grip choices. The transparent adapter is the larger of the two and fits well on putter grips such as the SuperStroke Pistol GTR 1.0 and Golf Pride Tour SNSR Contour 104cc. My current grip of choice is a Lamkin Sink Fit Skinny grip, which needed the smaller black adapter. A wireless charging pad also comes in the package, as it is the only way to charge the sensor. For those wondering, that charging pad also worked on my cell phone, although that is certainly not its intended use.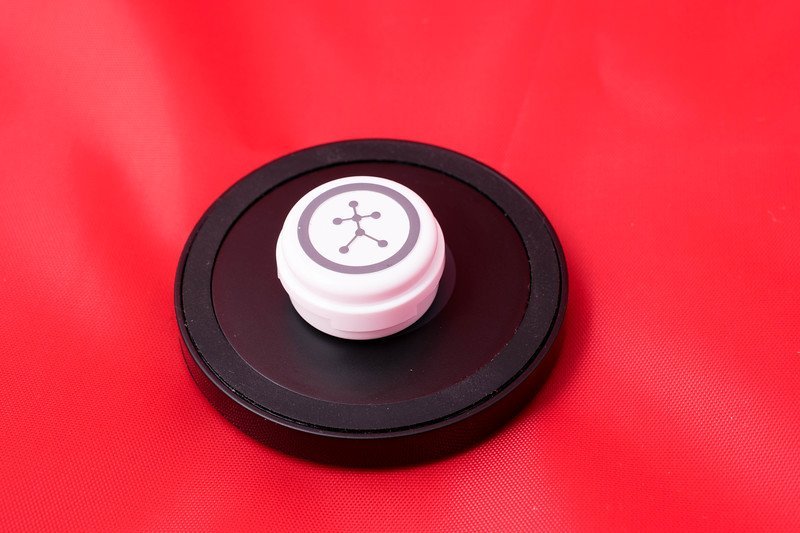 The initial app setup process is a breeze, with some necessary user information and pairing the sensor to your device. Throughout testing, I was using an iPhone to track my data, but for those with an Android phone, there is an app available in the Google Play Store as well.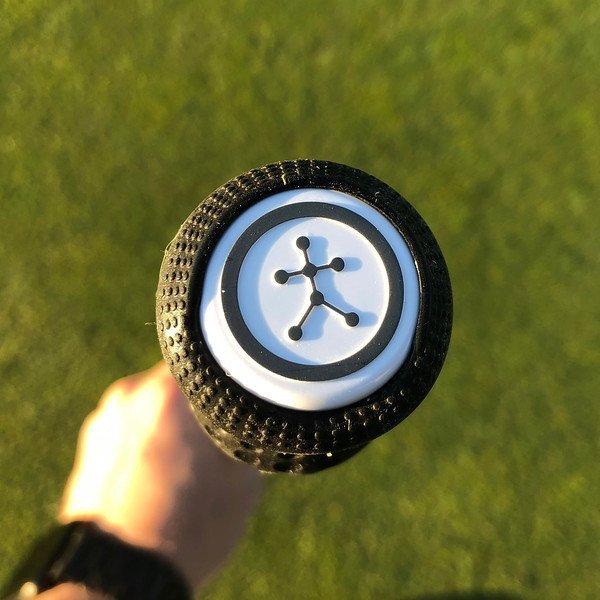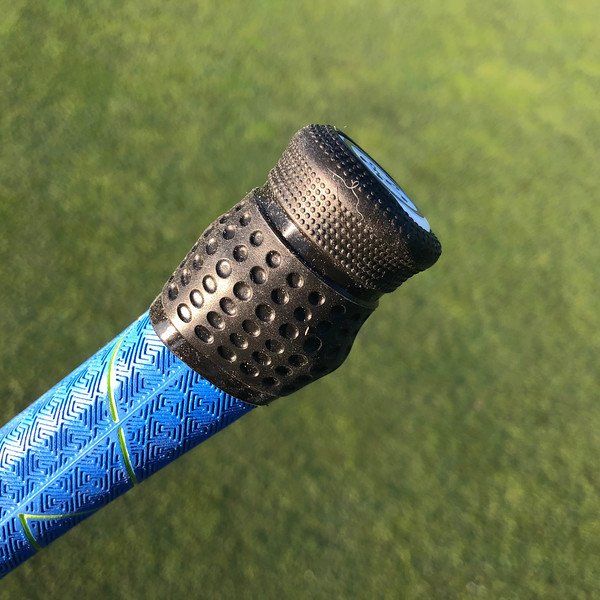 On the putting green, I would lay my phone down near when I was going to strike my putt. When a putt has taken place, there is a "ding" that lets you know that the shot was successfully recorded. After that, the app can read out a slew of data points that you might be working on at that time.  For example, in one specific session, I was working on my backstroke time, because as Blast let me know early on, I was way too quick. After each putt, I would hear that my time was .43 seconds(fast) or .71(slow). According to Blast, I was trying to achieve a backstroke time of .60, and as of this writing, my average is .57. Knowing what numbers I was looking for and being able to hear that feedback instantly made putting practice not only more fun but also more productive. It provided me something other than focusing on if the ball went in the hole or not.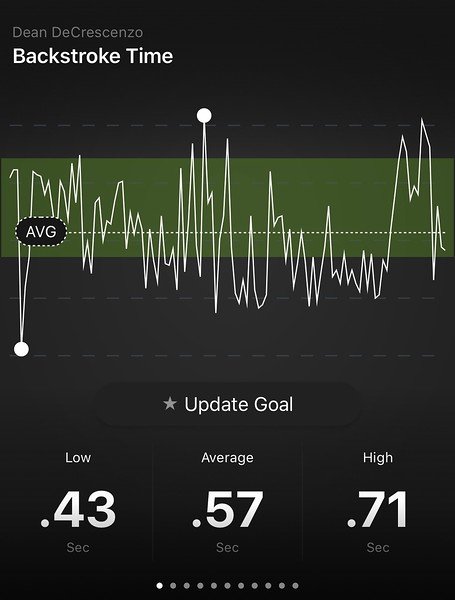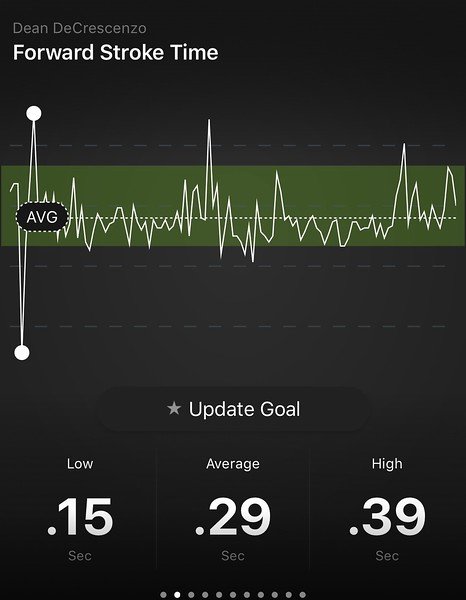 There is a rather large amount of data that can be captured by the Blast Motion sensor. To the point that it can be a bit overwhelming when trying to comb through it all. Thankfully, as I mentioned above, there are targeted readouts, dedicated screens, and even lesson planning and tips to help ensure you are getting the most out of your practice session. Below is a list of what can be captured by the Blast Motion Sensor.
Tempo
Rotational Change
Backstroke Time
Forward Stroke Time
Total Stroke Time
Backstroke Length
Impact Stroke Speed
Backstroke Rotation
Forward Stroke Rotation
Loft Change
Lie Change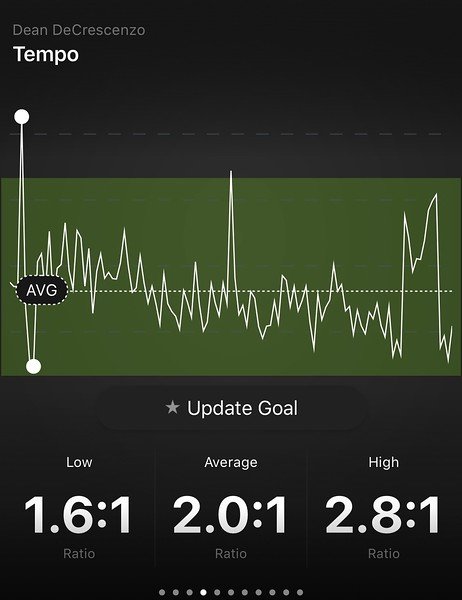 With Blast, there are so many different ways to utilize your practice sessions, as well as a wide variety of metrics within the app. So much so that I feel like I have barely scratched the surface. With all of the information that becomes available, one can take a deep dive into understanding their putting stroke and making changes to improve their performance. For me, it has undoubtedly helped my putting in the area of speed control. Since adding Blast Motion to my practice routine, I have seen a dramatic drop in three-putts and my confidence on the greens has improved. When I look at my data tracking for my rounds played, there is no coincidence that my best putting rounds of the year have come recently. Blast Motion makes a lot of sense for golfers who are looking to not only improve their putting but for those looking to understand why they do not see the results they desperately crave. More information is available at www.blastmotion.com.
The Details:
Available: Now
Price: $149.95