For as much as golf equipment is ever evolving with new materials, designs, bells, and whistles we also tend to forget that it can be very cyclical as well. Sometimes, one just has to step back and get a grip to see that.
No, seriously, step back and get a grip. Back into the past, with a modern twist of course.
Golf Pride is doing just that with the return of a legendarynamesake of theirs, the Pro Only putter grips.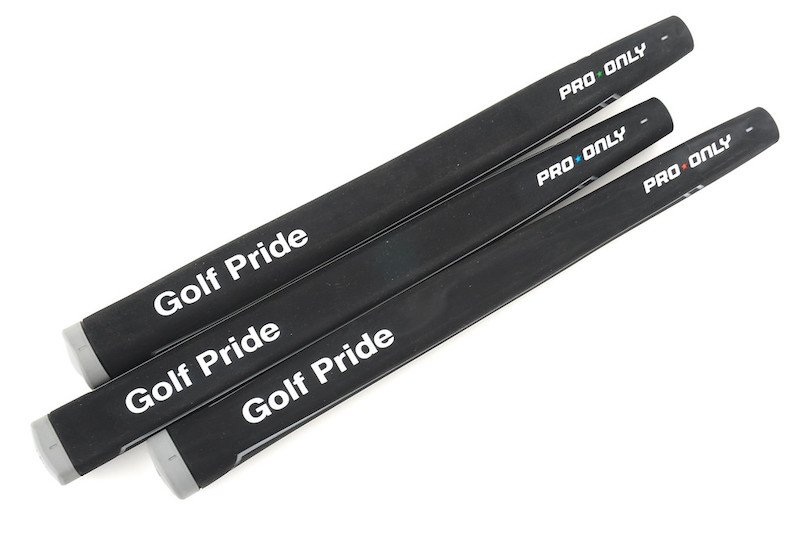 Quick Take
While the world of putter grips seems to be pushing people to bigger and broader, Golf Pride is playing 'Back to the Future' but blending classic sizes from 72cc to 88cc with modern shapes and materials. They fill a void in the lineup for Golf Pride, and give enough options that there should be a shape for everyone.
Pro Only Returns
Yes, you read that right, it says returns.
You see, though some may not remember it, and based on a lot of the comments on the THP forums with the announcement of these, they don't.  However, the "Pro Only" moniker is not new for Golf Pride. In fact, when used in tandem with the "putter-man", it might be part of one of the most legendary names in golf grips. This isn't just a name that Golf Pride slapped on a product, this is their history, and given that 70% of the top 30 golfers on Tour still use "traditional" sized grips while the world seems to keep going bigger and bigger, it makes perfect sense for them to have brought it back to life here.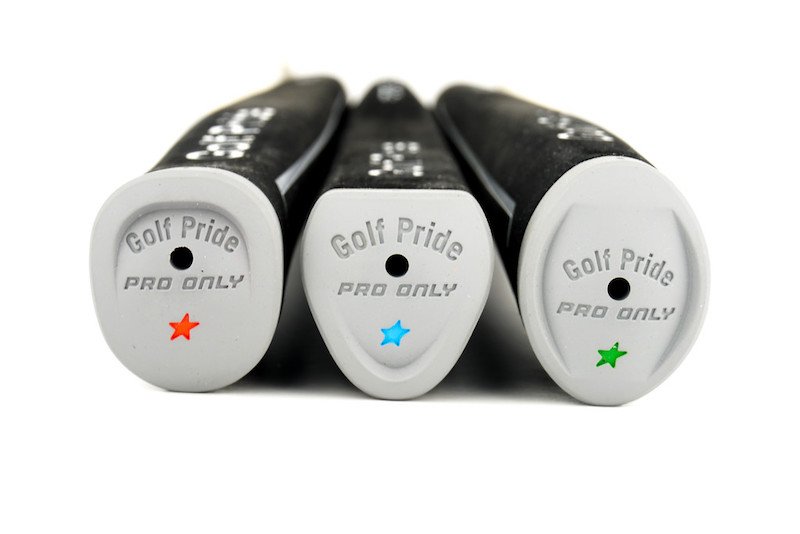 Though that number above may surprise some of you, it is indeed correct. Though the popularity of oversized putter grips isn't going to slow down anytime soon, especially with the heavier modern putter heads, there will always be a place for more traditionally sized grips. The decision of Golf Pride to bring three different models of three different shapes should provide something for everyone in order to find the right feel for the individual since there is no one size fits all when it comes to grips.
THP got each of the three models in hand for a closer look.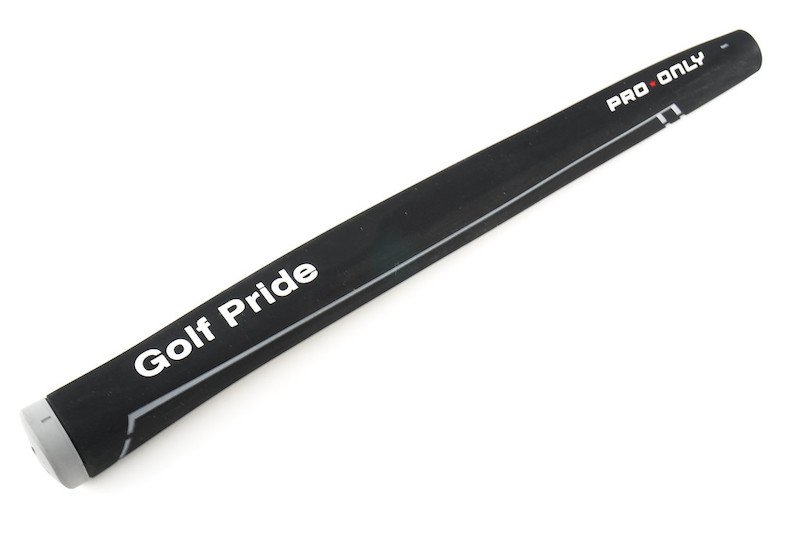 Red Star
The smallest of the three grips within the Pro Only release comes in at 72cc and 74.5g.
The shaped is described by Golf Pride as being an arched paddle for thumb placement as well as having a slight "pistol kick" in the heel pad. For those who have been clamoring for the Tour version of Golf Pride's SNSR Contour Pro, this is your ticket as the shape is near spot on, but literally in the smaller "Tour" like profile.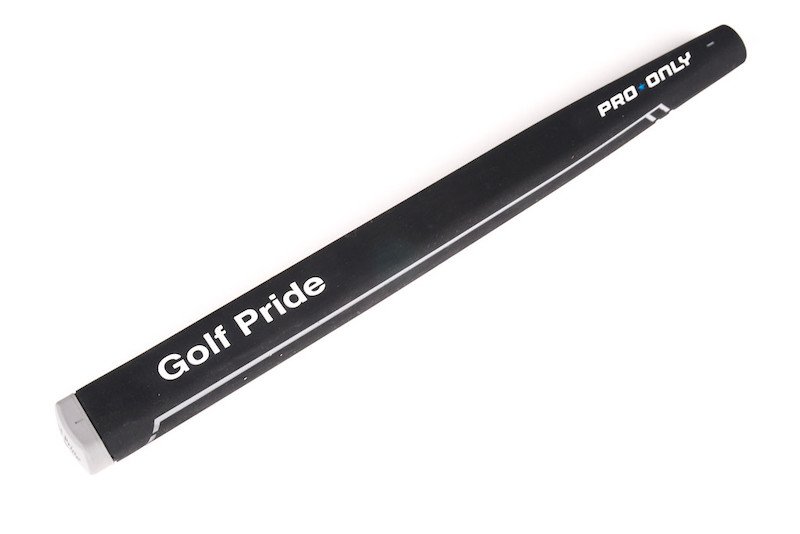 Blue Star
Sitting in the middle of the three, the Blue Star is an 81cc and 82g design.
This one has the widest front paddle of the three grips as well as the sharpest edges giving the most surface area for the thumbs. It has a "V" like shape but is absent of any pistol shaping and keeps a very straight overall profile from the upper hand until it tapers at the base.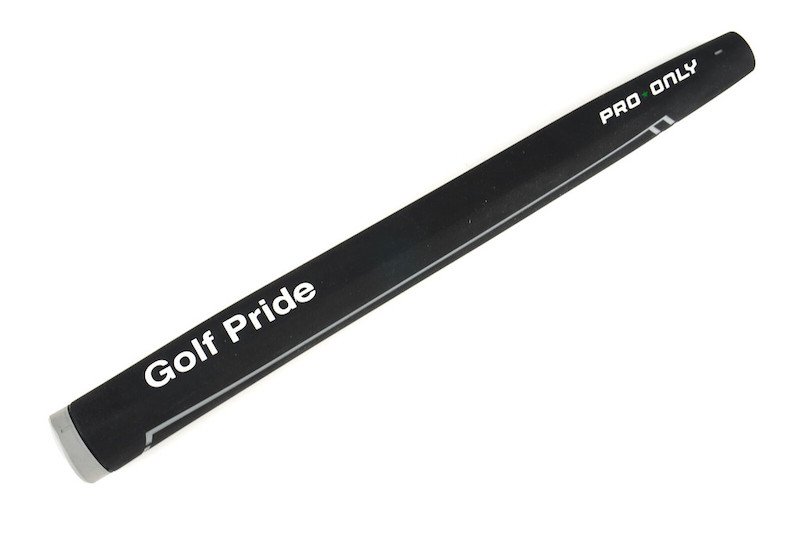 Green Star
This is the biggest of the Pro Only lineup at 88cc and 86.5g overall.
The shape here is an arched shape with the smallest thumb area on the paddle section of the three grips. The Green Star is very curved overall on top and keeps an oval shape into the hands focused on offering hand comfort and position first and foremost.
The Rundown
What works for one person in a putter grip is hardly ever going to be what works best for others. With somany different grip techniques out there emphasizing different placements within the user's hands, it makes sense for companies to offer a variety of shapes. The three shapes Golf Pride chose here should give them the best chance to hit a lot of golfers 'wants' in a putter grip, if they're looking for a smaller grip. For me, I enjoyed the Red Star far and away more than the other two options. That isn't meant as a dig on them, but rather it was the easiest transition ever for me as a SNSR Contour Pro user. Bottom line, if you have been clamoring for a smaller putter grip with a clean aesthetic and material just firm enough to blend feedback with comfort, at $12.99 the Pro Only grips are worth a look.  Fo more information on these grips, you can visit the Golf Pride website www.golfpride.com.