Last month, Callaway Golf announced that the company had achieved its highest monthly golf ball market share coming in at over 20%, and the fastest growing of the major companies in close to a decade.
"We are thrilled to reach our highest U.S. golf ball market share ever at over 20 percent, and we're excited to build on this momentum going forward," said Callaway President and CEO, Chip Brewer. "With over $50 million invested into golf ball production during the past several years, we're committed to delivering the highest performing, highest quality golf balls in the world. That investment is especially paying off for Chrome Soft, which is performing incredibly well in the market, with our customers and out on Tour."
A lot has gone into the growth behind the scenes including large investments over the last 5 years, both in the manufacturing, and research/development. Callaway Golf is certainly not new to the golf ball market. There have been some highs and lows and we wanted to explore the story in a bit more detail.
Over the last 15 years the evolution of market share Callaway has had in golf balls has been a bit of a roller coaster. Some would argue it was never really product caused, but that other factors led to some slips before nearly a decade ago when Chip Brewer became CEO of the company. At that time a pretty dynamic culture shift took place, at least on the surface, and certainly from the outside looking in.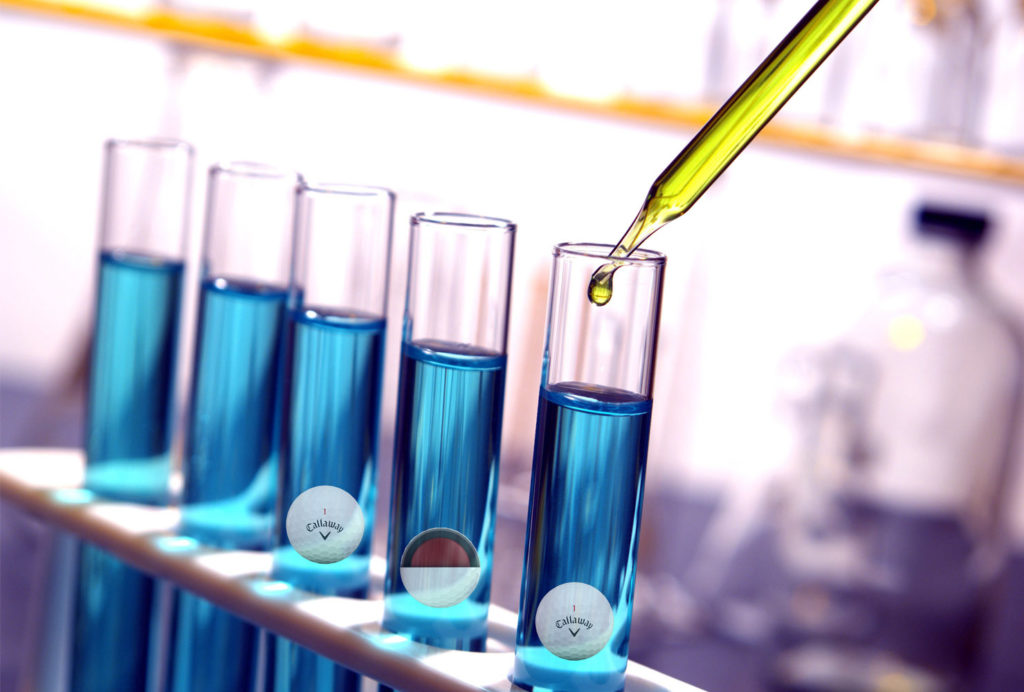 One of those shifts took place in 2014 when Jason Finley got involved in the golf ball division. At the time, Finley was already a veteran at the company, starting back in June of 1997 in consumer research and testing. Before this change, he was Director of Marketing in Woods and Irons, a category that the company was showing major growth in, fresh off the heels of the relaunch of the Big Bertha driver lineup.
Peeking behind the curtain, you will not find Jason Finley wearing a lab coat surrounded by test tubes and creating new materials with fire and brimstone. You will find him working with a team of people that he gives much of the credit to in creating an image of a product that they believe is the best in the world.
When asked about the Callaway ball division over the last 10 years, he had this to say.
"We have had a pretty good run over the last 7 or so years in particular in the Golf Ball Category. Prior to that we had some very strong products but also had a few missteps along the way. The Golf Ball business is a little different from some of the other core equipment categories we have had a pretty strong track record in. The real shift began with the Supersoft Golf Ball and really took off with the introduction of the Chrome Soft Golf Ball. In both of these cases specificially, it was a matter of a very strong performing and differentiated product. We have continued to build on these platforms and our growth has been fun to be a part of."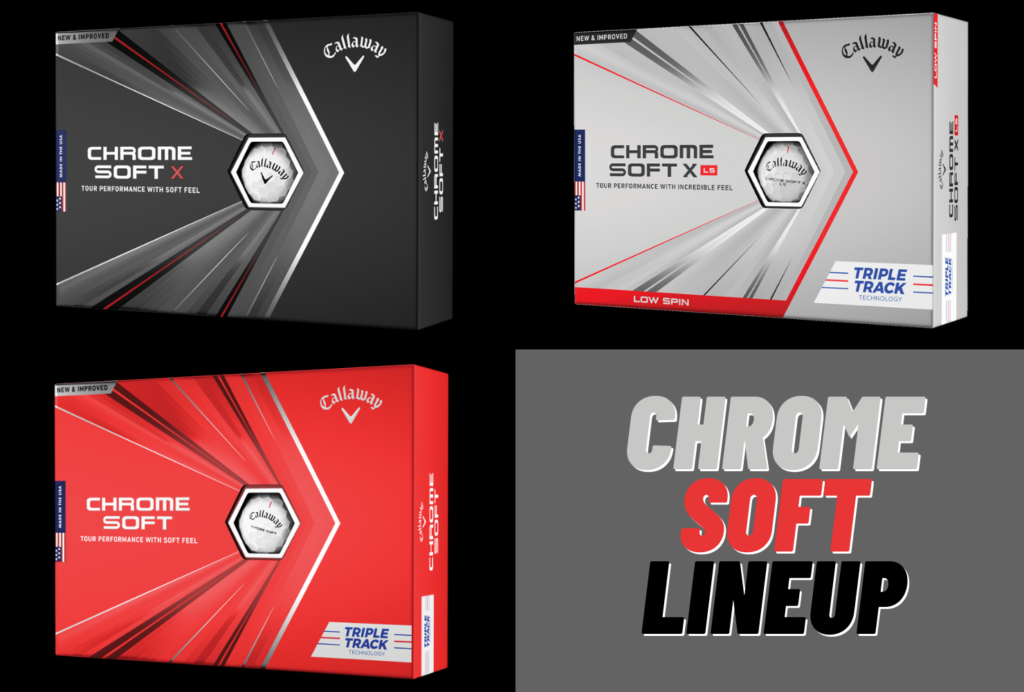 While a heavy emphasis is put on the Chrome Soft lineup of golf balls in the world of online golf, such as this website, hearing the Supersoft kicked it off is an interesting piece of information. It is one of their most dominant products, but is a product category that is often left out of marketing conversations, as so many are tour driven. With Chrome Soft (including Chrome Soft X and Chrome Soft X LS) you have the number one player in the world endorsing this product. The challenge often lies in telling a technology story to a segment of golfers that have not often craved that type of deep information previously. Callaway took on that challenge with Supersoft and Jason Finley expanded on that.
"As I mentioned, Supersoft has played a very strong role in our success. It is the best selling non-Tour ball in Golf and we are very proud of that. It has almost a cult like following and is a tremendous performer for such a wide array of golfers and is at a strong value. While it has not received a tremendous amount traditional marketing support, there have been many initiatives to help build the awareness and trial of that golf ball which is so important. The repeat buyers of Supersoft are very loyal and strong."
In a recent visit to a large active 55+ community with thousands of golfers, we were told that it was the number 1 ball sold in their pro shop. That was surprising info on the surface, but as you dig in deeper it makes a lot more sense. A ball with lower compression that helps reduce spin could make the game more enjoyable for some golfers.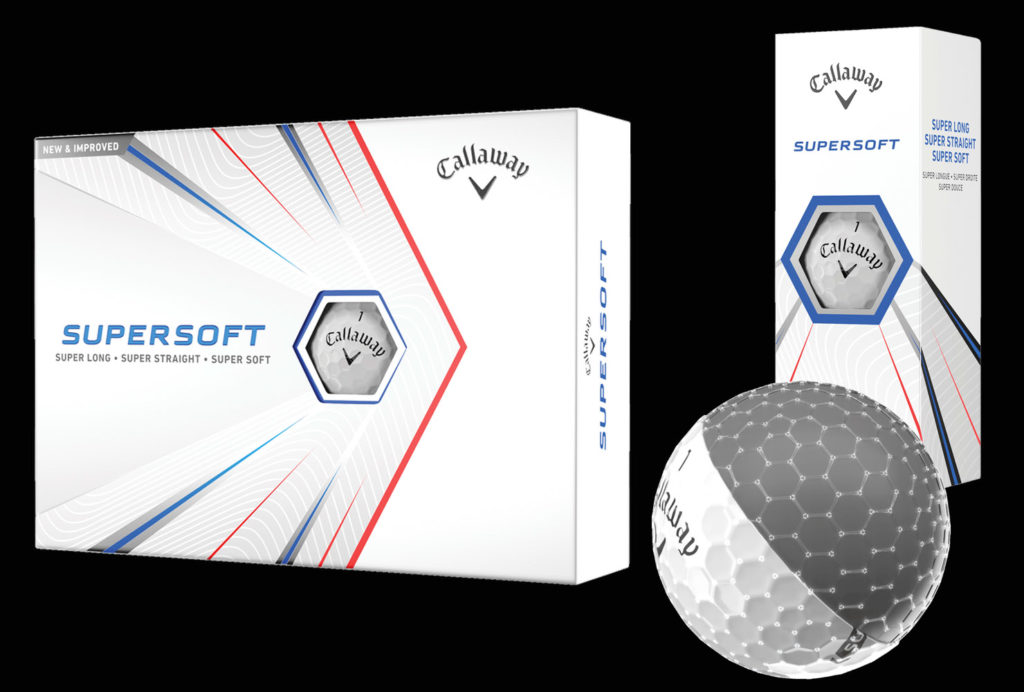 So how much of performance of sales is based on the product and how much is solid messaging to help educate golfers on the product(s)? It's a question often debated as it pertains to golf balls specifically on the THP Forum, so we asked Jason Finley his thoughts.
"I would say that both have played a role but it always starts with a strong product. Product Performance will always be the most important piece and compelling and engaging messaging will only help get more people interested in trying the product. We certainly have benefited from the overall strength of our brand momentum as well."
The brand has been on quite the run over the last 7-10 years. Flashing back to a visit in 2014 to Callaway headquarters, the message to the small group of media in attendance was bold and clear that golfers were smart consumers and that if a product isn't the best it can be, no marketing in the world matters. Performance trumps all. Was that spin for the media in attendance? Maybe. Hard to argue with the results since that time when looking at the products that have come out. Between Epic and Apex on the equipment side, along with a myriad of best sellers such as MAVRIK, you are certainly going to have some brand momentum.
Taking chances has also paid off, and Callaway did that in the golf ball segment. First with Truvis and then Triple Track. However, the question remains, how much of those gambles attributed to the success in growth? They certainly stood out by being different both on TV and in stores amongst a sea of white with some sprinkled in yellow while walking down a golf ball aisle.
Jason Finley added this.
"All of these things have been really important to our growth. Bringing new ideas and innovations in this space has helped us provide differentiated options combined with the very strong performance our products bring. It also is very much on trend with golfers in general who are more interested in ways to play a more individualized product. In the case of Triple Track and Truvis it has also been a matter of being willing to try different things that we believe golfers not only will like, but for many provide a technical/performance benefit as well."
Mentioned previously the number one player in the world is using the Chrome Soft X golf ball. Jon Rahm has been quite vocal about his equipment and ball change going as far as crediting it for his US Open victory this year.
"The new ball and the new irons allow me to hit certain shots that I simply wasn't capable of before and it showed," said Rahm. "I need to say a huge thank you to the team at Callaway."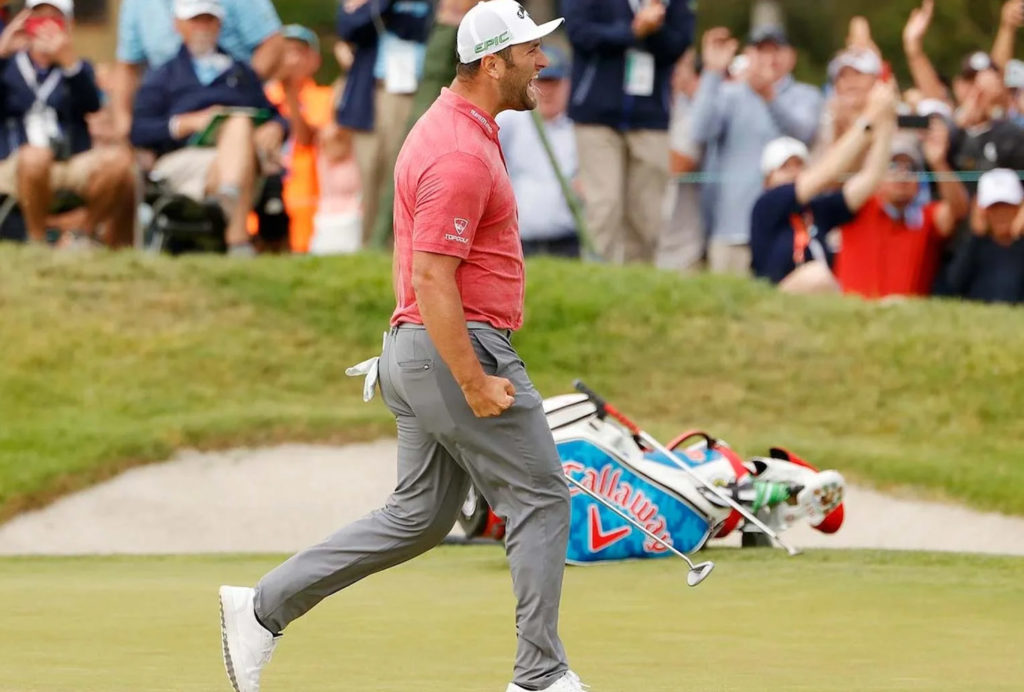 When a player like Rahm makes an equipment change, often times we see the results remain flat or even go backwards for a period of time. Rickie Fowler's ball change could be an example. Could be coincidence, could be performance, yet the opposite occurred here. This begs the question about how much testing was done with Jon Rahm before he chose a golf ball? The answer was a lot. How much tour success took place with Callaway this year?
Jason Finley gave us some insight.
"The Tour success we have had this year in particular including two major wins, many Tour Wins around the world, Annika returning to the winners circle and topping it off with a Gold Medal and the #1 Player in the world all using a Callaway is pretty strong and potentially more impressive than any other brand could say. This speaks volumes to not only the product performance but the confidence that some of the best players in the world have in the products we are creating. With Rahm specifically, as he has mentioned, the Golf Ball was a very important piece of the switch to Callaway and gave him the confidence that his game would improve, and it has. The Chrome Soft X is our most played ball on Tour followed by Chrome Soft X LS and both provide options for golfers to play well in all facets of the game."
So what changed? Going back full circle to the beginning of the article, what has caused this massive jump in sales? Is it product or is it marketing? I believe the transparency that Jason Finley shared rings true. It is both. There is no doubt that most reading this have heard of some manufacturing issues that Callaway had for a few years. Was it real? Well, yes and no. Manufacturing plays a role in every aspect of performance in golf equipment and when extreme growth takes place, there will be some issues. Were they real, overblown or was it misinformation? Maybe a little of all three.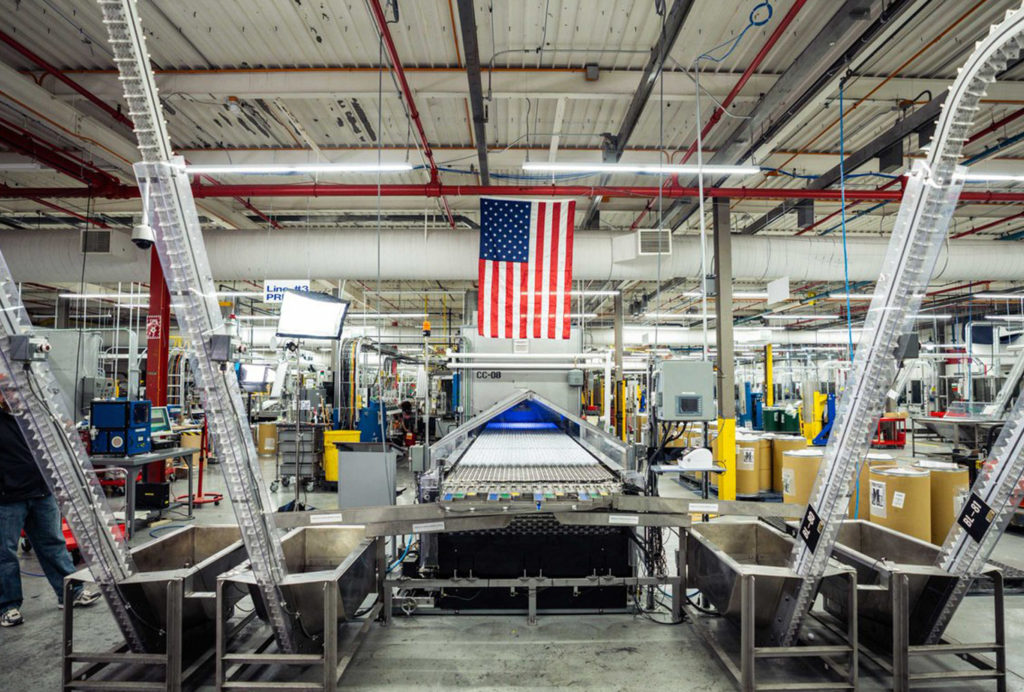 Back in 2017, we held a THP Experience where lucky forum members got to go behind the curtain of the Callaway Golf Ball plant in Chicopee, MA. At that time, a large investment was already being made to take that manufacturing plant and make it state of the art in terms of producing quality and consistency. Issues were known, they were addressed and continued to be up to the present. Jason Finley added this.
"What we have done in Chicopee has been imperative to our growth and success. Over five years we embarked on a journey and spent well over $50M to have not only a best in class operation that produces the highest performing balls, but also at the highest levels of quality and consistency. This has not only allowed us to improve on the performance and quality of our products but also increase the capacity needed as our business has grown. Further, I am even more excited for the things we will have coming soon to further showcase these improvements."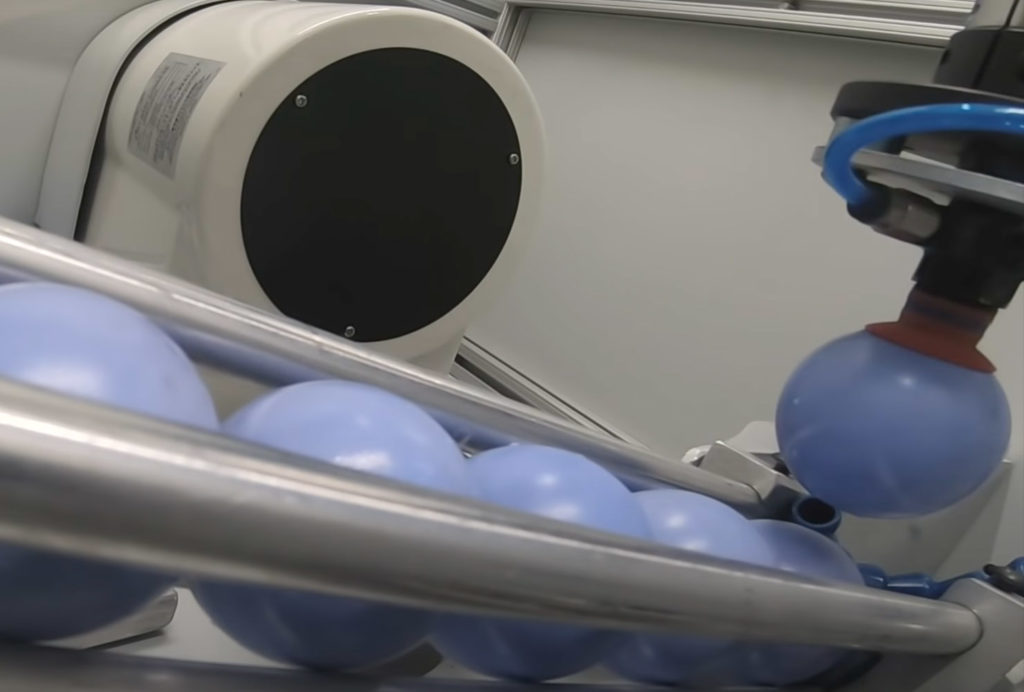 That certainly entices a golfer to wonder what is coming next. And with "next", when will golfers see it. With talks of material shortages continuing in the world of golf balls, will "next" be in the distant future? Probably not, but there is fear by some in the golf industry that surlyn (a type of ionomer produced by Dupont) is leading to more challenges in creation and manufacturing than expected. And with the incredible growth that the sport has seen, has caused delays in production.
Will Callaway be a part of those delays? My research says every brand will be impacted, but some more than others and we are already seeing some of that on orders. This year has been ripe with challenges for manufacturers, even for those that are produced in the US. Does that mean you should run out and purchase like the great toilet paper fear of 2020? No. Golf balls are continuing to be made and while there could be some slow downs in the future, winter is coming for a large part of the country and that could "help" a bit.
Where does Callaway go from here? Anytime you research for a story based on sales growth, it is hard for any feature not to come off as glowing. After all, the entire piece is centered around more people buying, finding, and using this product than ever before. Do you believe this is the beginning of another trend in which we see them continue to grow?
While market share reports will never give a complete look at the performance of a brand, it is the standard at which they are measured by many. Growth there, generally speaking, means growth overall (if not more so). Callaway is currently riding high, and if golf continues to stay on its current pace or even close, the company is set to continue this trend.