Back in 1986 a young entrepreneur had a vision of creating a brand in the golf industry that offered cutting edge materials and technology at a price that was more palatable to the golfer. The goal was to change the reality of equipment through golfers' perception of the quality vs value debate.
Fast forward 35 years and the brand continues to be a top 10 manufacturer world wide in nearly every category. That same entrepreneur that created the brand and the vision is at the helm today, his name is David Glod and we had a chance to chat with him in this very candid conversation.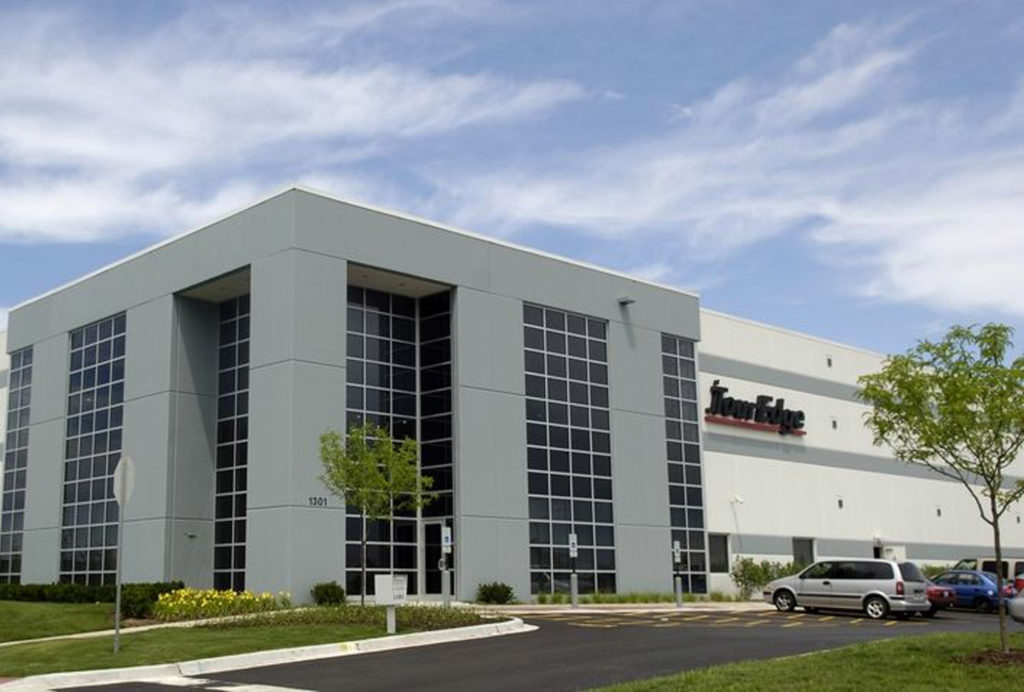 Like all brands in the golf equipment space, changes take place, and in the not so distant past we saw prices rise, but according to Glod, "We really do live by our 'Pound for Pound Nothing Comes Close' mantra".
When asked about his thoughts on price and premium products offering some level of affordability, Glod had this to say:
"We've actually had to creep it up there a little bit as costs rise over the years, but all the extra goes into the components. And you are right, the ratio to where other manufacturers have gone with pricing has actually gone down in comparison.
This is because we've poured so much into R&D over the past few years that we've been able to get the performance even with the products that cost two to three times as much, while still raising the bar in materials and components.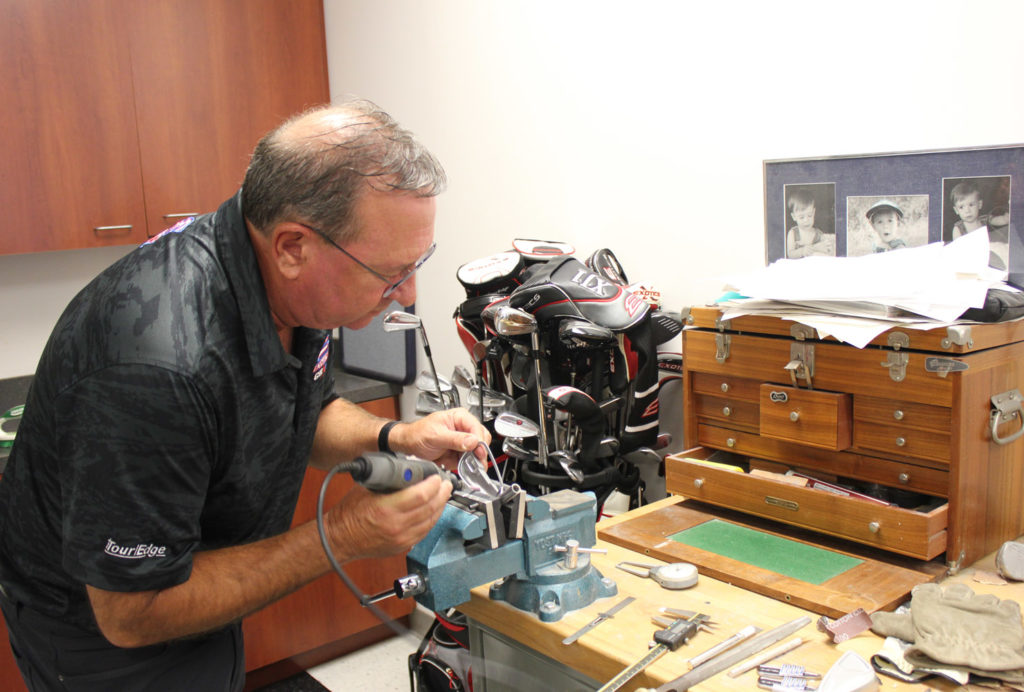 I think one thing that always blows people away is how much the shaft you'll get with our clubs would cost if you bought it on its own. For example, our new Exotics Pro 721 fairway comes with your choice of Tensei Raw AV shafts. This is 3-wood that costs $299.99, but when you try to buy that shaft at aftermarket on its own, it's a $250 shaft.
So yes, we go out of our way to make sure you get the most performance for your buck in golf and no one comes close to what we are doing. This is how we win the battles on the retail floor and in fittings. We provide more for less and that's always been the Tour Edge way."
The Tour Edge Golf brand has a bit of a division like most do when it comes to golf equipment. For this one, that means two separate lines of clubs at different price points and in some ways geared towards different golfers. With Exotics and Hot Launch the differences are pretty stark both in materials and price.
This is what David Glod has to say about that:
"Different strokes for different folks. We've got a handle on who needs what in golf and we cater to each individual need, all with our unmatched pricing."
Glod continued to offer some interesting insight:
"We actually divide Tour Edge into three brand segments, our Get in the Game products which provides the best pricing you'll find with bags, complete sets, junior sets and some great putters and wedges.
Our best-selling Hot Launch line allows us to really dominate the mid-tier price point with extreme game improvement clubs that allow the game to be easier to play in all regards.
They have made the game more fun for a ton of golfers and we're really kind of on an island all by ourselves here. Hot Launch is setting the standard for price to performance ratio in golf and we've been able to tie custom fitting to it in a big way that has made getting fit more affordable and more accessible.
And with Exotics, we get our tour designs that can go toe-to-toe with anyone in the market and in play with the best players in the world, while offering some of the most forgiving designs you can find.
Our goal has always been about making a golf club for every single golfer out there, and with this three-tiered approach, I believe we have done just that."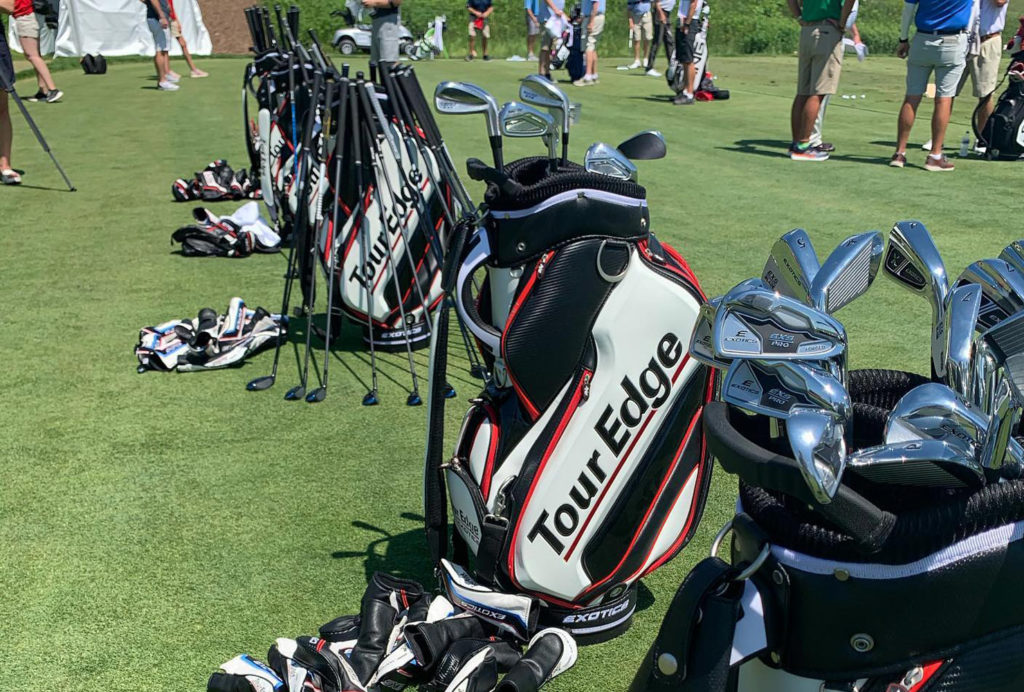 David Glod is confident, without coming across as arrogant. He believes in the brand and what might look "salesy" in the words as they are typed out above, is anything but when you spend time with him. He believes what is being said and his thoughts on making the game more fun for golfers is a mantra that comes off in the equipment that they have created.
Firsts across the industry are less transparent and should probably be talked about more (future article), but a lot of what Glod and the team at Tour Edge have done is outside the box thinking at its worst and sheer brilliance at its best. And when we say "the team" it is important to note, the company is not where it is today without a solid team in place.
David Glod is involved in some sense in nearly every aspect of Tour Edge Golf. In meetings his voice will be heard, offering his thoughts and suggestions. At the end of the day, the final decisions are his to make, but you see a level of trust in the current team.
Giving a peek behind the curtain, messaging and communications are an extremely important aspect to the world of golf equipment. Golfers must find out what is available in a concise, meaningful way and more importantly a timely manner as dates are a moving target, especially in the current market. At Tour Edge that means Jon Claffey, who joined the company in 2017, after having spent the previous 15 years with other brands.
Working with an entrepreneur that has built something from the ground up can be challenging, because you are working inside someone else's vision. It takes the right core group, like Jon, mentioned above or Bob Ochoa, who has been there for over 20 years and is an amazing asset. They know David Glod. They know Tour Edge. The entire team understands the process that it takes to be a "little giant".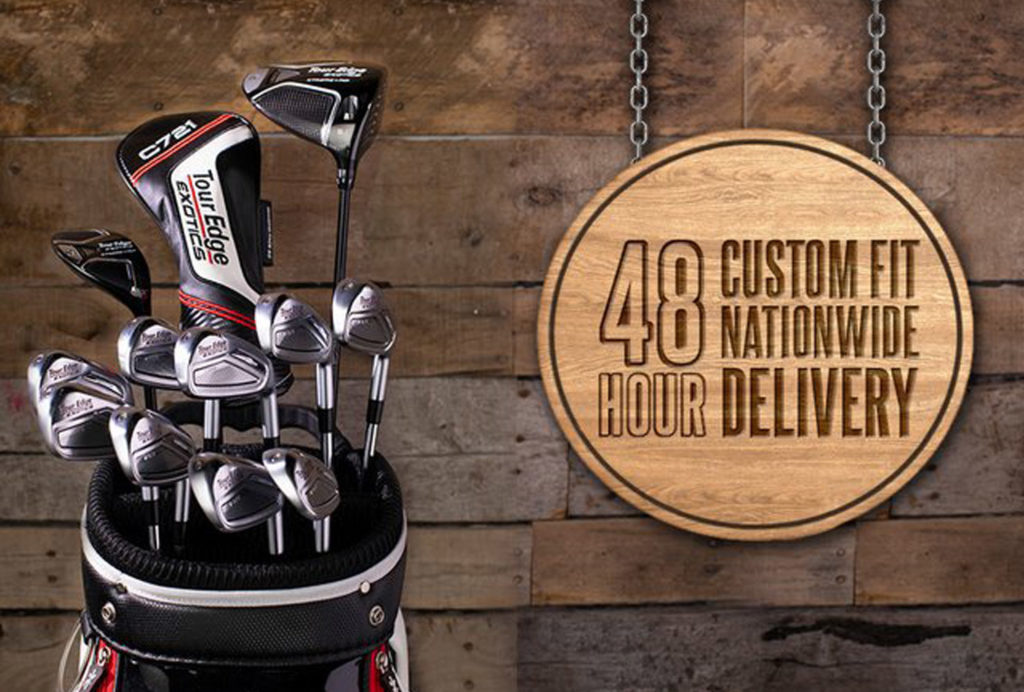 In the current era of golf equipment where custom orders are taking months to receive, Tour Edge is in a different ball park. They might even be in a different zip code. Their 48-hour delivery on custom orders is staggering, but did it come from lower than expected sales or excess inventory?
"Well, to tell you the truth, some luck went into it, but we did run into availability issues this year with the unparalleled demand the golf industry is seeing. Much of that was on the Hot Launch and complete set side of things. Those categories literally exploded, and there just weren't enough golf clubs to go around to service the hundreds of thousands of new golfers.
That was industry wide, but with Exotics, we launched at the right time, and we were able to get the 48-hour program back going with the 721 series, and it's still going right now. This was a major feat in the current climate!
We had to plan everything just right and work some serious overtime on hand-building the clubs here in Batavia [Illinois] to make it happen. To be able to bring it back after all we went through with the pandemic just felt right and was a sign that we would do whatever it takes to keep doing what sets us apart from the competition, despite the major challenges presented by what's going on in golf right now.", said Glod.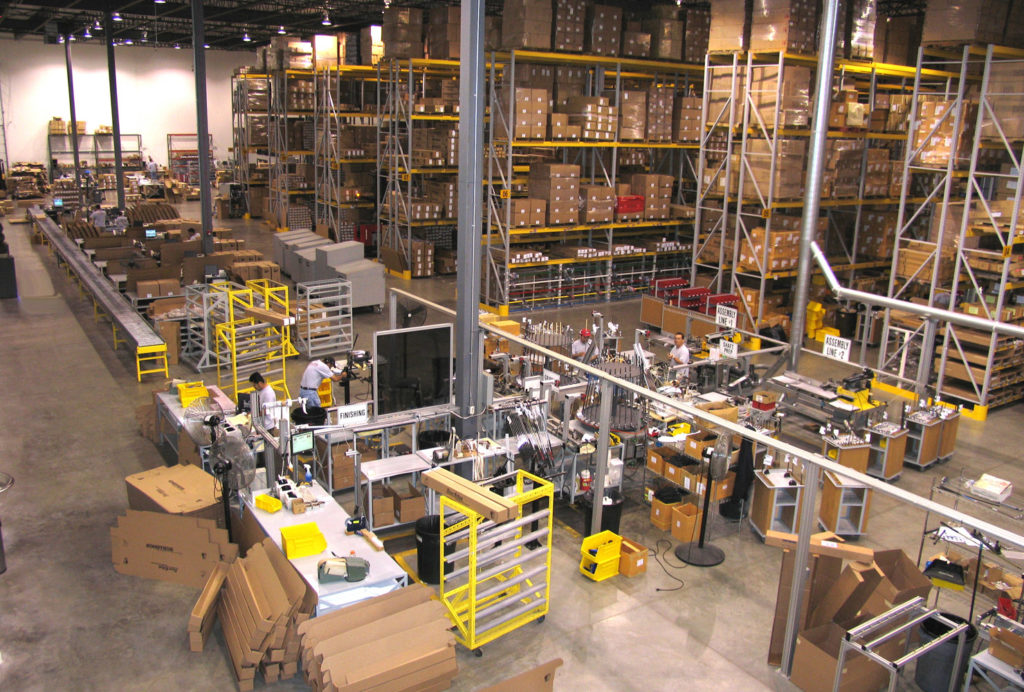 They build everything in their headquarters in Batavia, IL and if you get a chance at some point to tour that place, it is a great experience. From golf equipment coming down on a conveyor belt system to an area that exists with brand new equipment, that is from every year Tour Edge has been in existence. Why? Not for a museum setup or tour, but because as a brand, they offer a lifetime warranty on their products. It's something that is rarely talked about, but a differentiator in a sea of similar.
It's these subtle differences that seem to make Tour Edge stand tall. This is not a bigger or superior story, this is about being different. There are similarities in the golf equipment space, some of that comes from geographical location where much of the golf industry is located in Carlsbad, CA. The incestuous nature of hiring talent for each will often come with a resume from one another. That doesn't make it lesser, far from it, but being located in the small area of Batavia, a suburb of Chicago, IL brings a level of disconnect. Where a brand operates in a bit of isolation to a certain extent.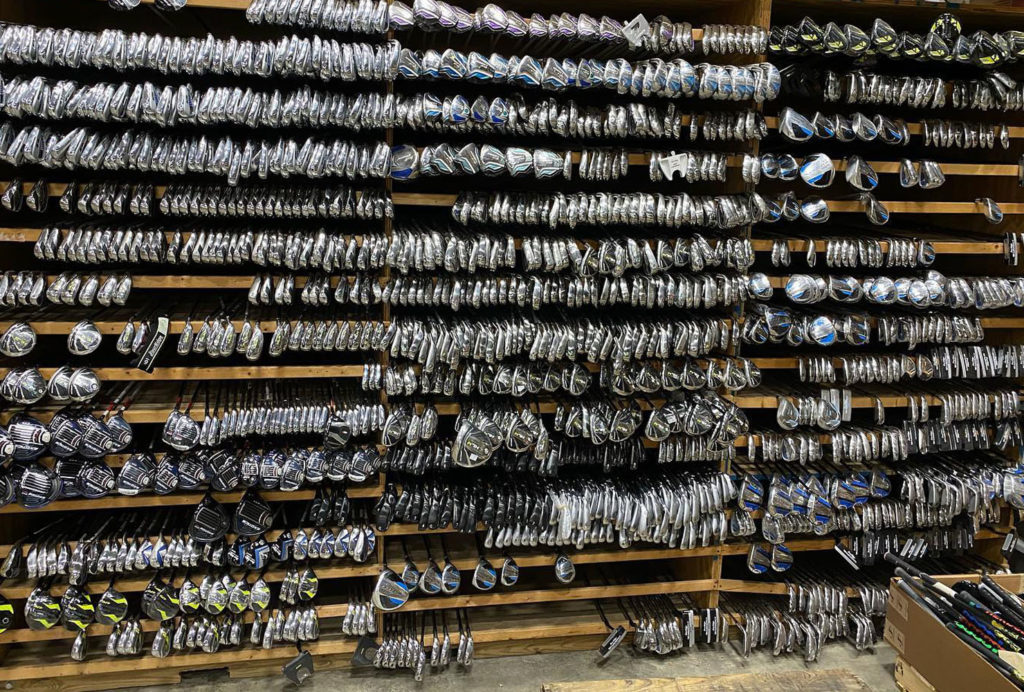 The PGA Tour Champions is one of those differences. Many of the manufacturers do not have the man power to have tour vans and service at the PGA Tour, LPGA, European, etc etc. So they go where the largest amount of eyeballs are, the PGA Tour, where much of their sponsored staff are earning their living. As a brand without sponsorship of players on that tour, Tour Edge made the decision to focus on the PGA Tour Champions, but was it about sponsorship or level of service?
"It's almost all service related. We do not force clubs into play with anyone, including our staffers. It has to be an organic process to where we prove that we can outperform the other guys.
We have a bit of a chip on our shoulder to prove that we can do just that in every product category and in the last two seasons, we've had over 25 guys choose to play our drivers, ZERO of them on any kind of deal to do so.
We've really stepped up our driver performance and this is the proof. To come as far as we have in driver category is a huge deal and not an easy thing to pull off with the best players in the world.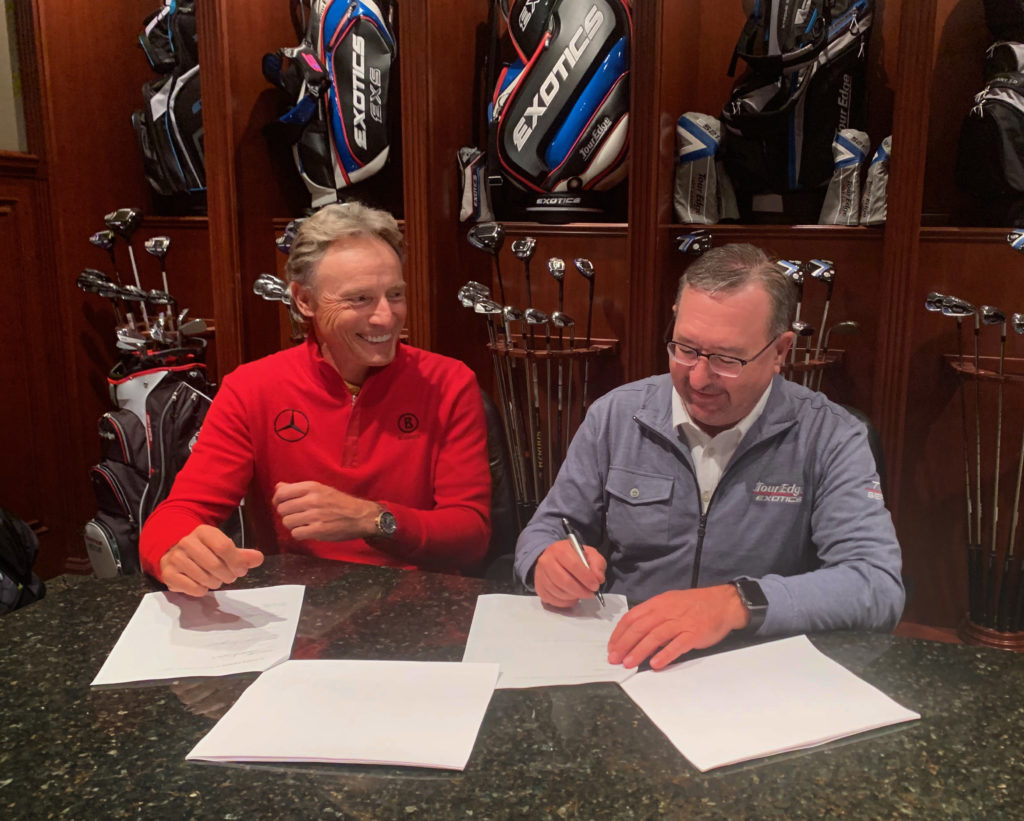 We have also accomplished that with irons and wedges to join what most people know us for; our fairways, hybrids and utility irons, so we are humming along in almost every product category on tour these days.
Overall, we have now had 128 different PGA TOUR players choose to play Tour Edge over the last 4 seasons and only about 6 players currently on a staff/logo deal. The other 122 players are playing Tour Edge because it works for them and helps them earn cash in tournament play. There is no better validation than that.", said David Glod.
To survive in this space, you have to have a level of difference. Those points that make you stand out, be it the equipment being manufactured or the messaging that exists around your products. For Tour Edge, the PGA Tour Champions is a difference. In fact the differences might outweigh the similarities across the board. The location. The 48 hour guarantee. The lifetime warranty. The pricing. In the end though, the differences might be the people.
For more information on their product line, their tour staff or anything else related to Tour Edge, check out their website here.