Acushnet & McIlroy Announce End Of Relationship
As speculation continues to swirl with Nike rumors, yesterday Acushnet (Titliest & FootJoy) made this announcement.
Acushnet Company, which manufactures the Titleist and FootJoy brands, and Rory McIlroy, jointly announced today that McIlroy's relationship with Acushnet will not extend beyond December 31, 2012. McIlroy has trusted Titleist and FootJoy equipment throughout his professional career that commenced as an 18-year old in September 2007.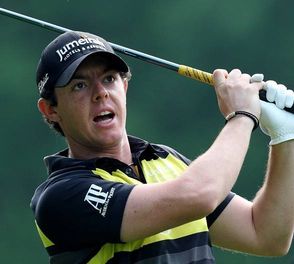 "Our goal has been to provide Rory with the best equipment and service that would help him be the best player he could possibly be," said Wally Uihlein, Chief Executive Officer, Acushnet Company. "He has been a great ambassador for the Titleist and FootJoy brands, and in turn, we are proud of how our equipment has contributed to his success. We wish Rory all the best, both personally and professionally, going forward."
"I would like to thank Wally Uihlein and all of the tour staff and employees at Titleist and FootJoy for everything they have done for me since I turned professional in 2007," said McIlroy. "I have enjoyed five very exciting and successful years with the company and I will always appreciate the contribution Titleist has made in helping me become the player I am today."
Join Us in the THP Forum As We Discuss This Latest News