If one were to ask what club has changed the game the most in the last decade, I believe the most commonly received answer would be the hybrid. Most golfers struggle with long irons, and the advent of the hybrid and its evolution into the different styles that are now available really has changed that. One of the most synonymous names when it comes to hybrids is Adams Golf. Their claim of being the "#1 hybrid" on Tour is not only poignant, but true. There are herds of golfers that swear by Adams and their hybrids, but entering into 2013 there was a bit of mystery surrounding Adams due to their acquisition by TaylorMade Golf.  When the 2013 Super Hybrid LS came in to review I was intrigued to see what exactly had changed, if anything at all.
From the Company
EASY TO HIT…ON TOUR.
There are many reasons Adams hybrids have been the #1 hybrid played on the PGA Tour since 2008. The #1 reason is incredible performance. The #2 reason is that they're easier to hit that any of others. Pros like easy to hit stuff, you'll like it too. We added the bells and whistles on the Super LS Hybrid so that you can adjust it to your specs, hit it low, hit it high, bend it around the corner. Whatever shot you need, it delivers.
VST in the sole increases CT 205.

Refined crown slot crates higher launch angle without increasing spin for longer carry distance.

Titanium crown and face + stainless steel sole + VST = maximum face hotness.

Matte white crown with contrasting PVD face increases apparent club size and ease of alignment for increased confidence at address.

Available in: 15, 17, 19, 22, 25, and 28 degrees (LH in 17, 19, 22, and 25)

Mitsubishi Kuro Kage 80 – R, S, X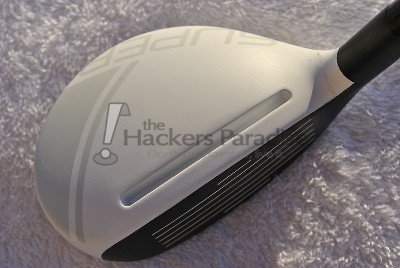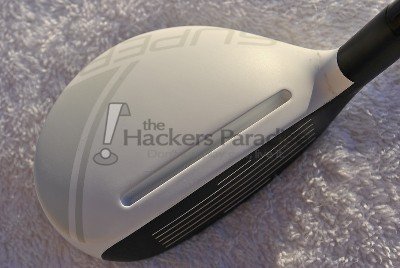 Looks
I received the 19° LS for the purpose of this review. Let's get it out of the way immediately here – yes, it is most certainly white. Gone is the silver finish that Adams pushed in their most recent round of hybrids (a finish that I personally adored) and in is the obvious TaylorMade influence. The club head itself features a matte white paint scheme with the addition of the much discussed "SPEEDLINE" crown graphics in muted grey. I was incredibly concerned about the graphics coming in, but once the club went down at address I didn't have a second thought about them. The graphics are subtle enough that they aren't distracting. In fact, when combined with the contrast of the black face, white topline, and speed slot, I felt like they became an additional alignment tool for me.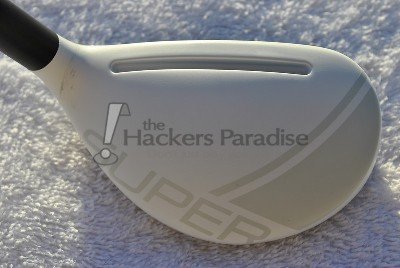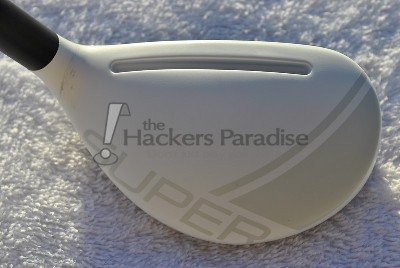 The footprint of the head is similar to last year's XTD line of hybrids with a smaller overall size that is definitely not as "fairway-like" as some others. Additionally, the face on the LS is what I would call "vintage Adams", with a slightly taller profile and more pronounced "square" iron-like look to it. The sole of the hybrid is as clean as I would expect out of a company that truly embraces R&D. The VST slot on the sole is filled with rubber composite that keeps dirt from filling in and makes it very easy to clean. In addition, the LS enables the user to change the weight in the sole for swing-weight and fitting purposes. All in all, it is a very nicely put together package.
Shaft
The LS Super Hybrid is paired with an incredibly good looking Mitsubishi Kuro Kage 80 hybrid shaft at a total length of 41 inches. I was provided with the S-Flex for testing. As good as Adams has always been with R&D in their club heads, I believe they have been just as good about shaft selection (something their new owners should take note of) and this one is no exception. The Kuro Kage provided me with enough heft to not feel like it was affecting distance, but still provided an incredibly stable feel through transition and contact. I experienced none of the vaunted "shaft shudder" or feeling of twisting on impact during my time with the LS. Most impressive was the fact that the shaft launched the ball high and fast while being resistant to ballooning. Not to mention, the ball landed soft and easy, making holding greens a non-issue. I came away extremely impressed with the shaft pairing for this one.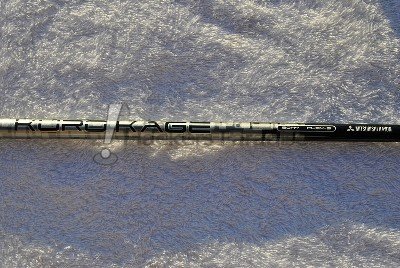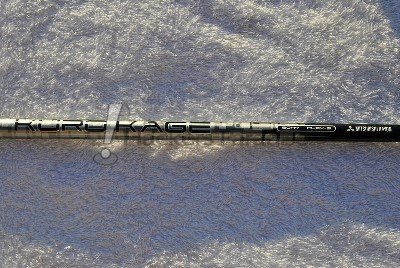 Feel and Sound
When considering feel and sound, outside of putters, I might be at my most picky when it comes to hybrids. I want to hear a solid sound that is more iron-like than a hollow and echoing shot. The LS Super Hybrid gave off exactly what I love to hear from an acoustics standpoint. Upon contact with the ball, the audible feedback was a solid "crack" that was very pleasant to my ears. Immediate feedback through both the sound and my hands allowed me to differentiate between misses (heel, toe, high, low) and pure strikes. There is no distraction or unpleasantness, just the solid sound and feeling that the ball is up and off of the face in a hurry. Sound to me certainly is feel, and in this case well done by Adams in the LS.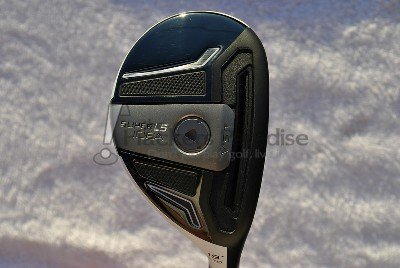 Performance
Obviously, all of the bells, whistles, and paint are great, but it all comes down to performance. I put the LS Super Hybrid through its paces off the tee, the fairway, and the rough. After many rounds and range sessions, the claims of distance were certainly backed up well. I was blown away in all situations on more than one occasion by the LS, but particularly off the tee with high and deep shots that I could only shake my head at. I saw impressive distance off the deck as well and the ease of use there was what I've come to expect out of most hybrids. The smaller profile of the LS allowed me to use it out of some pretty thick lies with minimal grabbing on the club head through the impact zone. In my opinion, the LS is the more demanding of the two Adams releases this year (LS and S), and seems to be geared more towards the "player's" range of use. That being said, it is not by any means too demanding, particularly compared to some of the older Adams hybrid models. I came away very impressed with what I saw out of the LS from a performance stand point.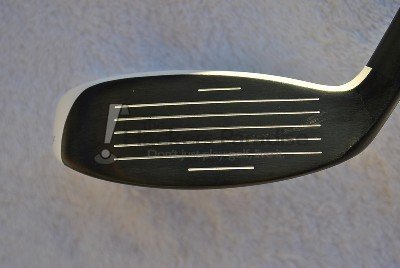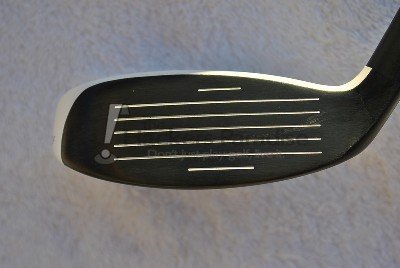 Final Thoughts
To the point, the Adams LS Super Hybrid is what I personally expect from a company known for hybrids, just with a new paint job. As critical as I was about the paint and graphics, I don't even notice them when I put the club down at address. I think that fact is a credit to the performance I've seen from the club in the variety of situations. I know that all golf clubs are very personal and what fits one person's eye (or ear for that matter) won't fit another, but I think anyone in the market for a hybrid this year should certainly take a closer look at the Adams line. It should be noted that the LS Super Hybrid comes in with an MSRP of 299.99, which could certainly take the wind out of some sails. However, you do know what to expect from a quality and R&D standpoint from Adams. After all, hybrids are one thing that they have traditionally done very well for a very long time now. For more information on the 2013 Adams Super Hybrid LS, go to www.adamsgolf.com.