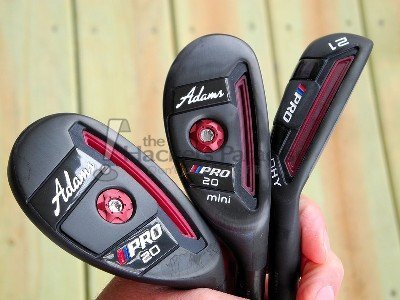 Adams Golf, the undisputed leader of hybrid manufacturing and sales, has released an all-encompassing line of Tour inspired hybrids in 2014, all under the apt "Pro" label. The offerings in the series are: the Pro, the Pro Mini, and the Pro DHy. THP recently had a chance to sample all three of these clubs. In addition, 40 of our forum members visited Adams at their headquarters in Texas, received a Pro series hybrid, and played golf with R&D staff.
Pro Hybrid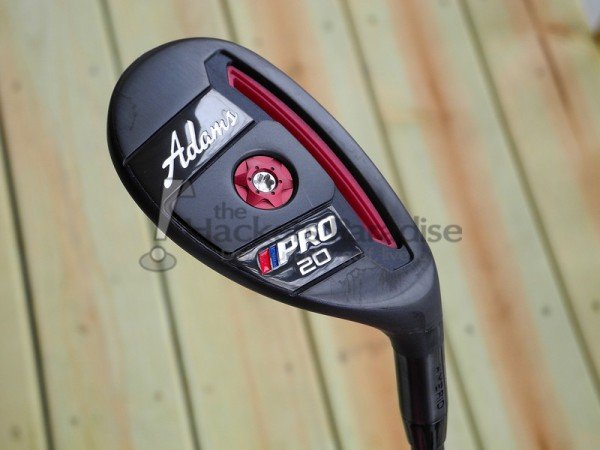 The dominant hybrid brand on most worldwide Tours, including the PGA TOUR, Adams has created a single design that works for players of all skill levels. Incorporating preferences from Tour players and the most beneficial attributes from the company's award-winning models, engineers created a hybrid that plays as a true transitional club between the iron and metalwood.
| | | | | | |
| --- | --- | --- | --- | --- | --- |
| Loft | Lie | Length | Swing Weight | Dexterity | FLEX |
| 16º | 56.5º | 41.5" | D2 | R | X S R A |
| 18º | 57º | 40.75" | D2 | R L | X S R A |
| 20º | 57.5º | 40" | D2 | R L | X S R A |
| 23º | 58º | 39.25" | D2 | R L | X S R A |
| 26º | 58.5º | 38.5" | D2 | R | X S R A |
A Tour inspired design that may cross over to a good number of amateurs, the Pro Hybrid is the most playable and forgiving offering in the Pro series. It features classic Adams technology like upside-down headshaping for high MOI and both Velocity and Cut-Through slot technology for high ball speeds and forgiveness. Still, the profile features minimal offset and a more 'iron-like' appearance, which will both appeal visually to many players and make the club more workable.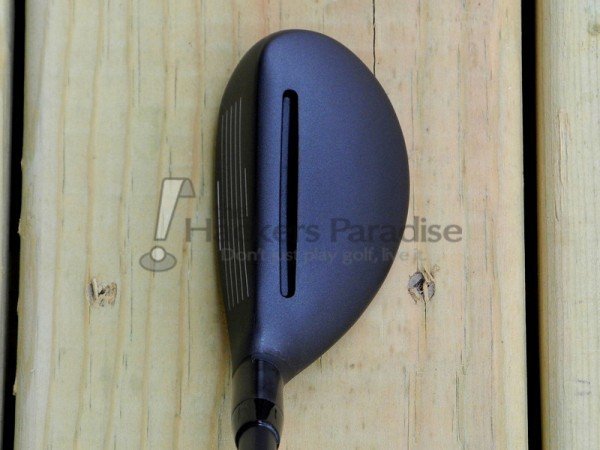 The Pro comes with the all new Tour Red shaft from Aldila, which is a progression of their lineup that also includes the Tour Green and Tour Blue. The Red is the highest launching shaft in this line, and consequently appears to have the softest feel of the three, which may not appeal as much to certain players. Still, it offers a smooth feel, and when paired with the Pro, the highest ball flight of the three hybrids in the series.
Though it appears quite small in pictures, the Pro is relatively benign at address, appearing neither too large nor too small for a mid-handicap player. The Velocity Slot on the top of the club gives a visual alignment cue that is helpful, especially considering the lack of contrast from the all-black color scheme of the head. Impact produces a remarkably muted sound that is unique to this line. The sound is certainly more iron-like and completely void of the metallic pop that we are used to with many hybrids. Though some will enjoy this, it left the reviewer wanting more.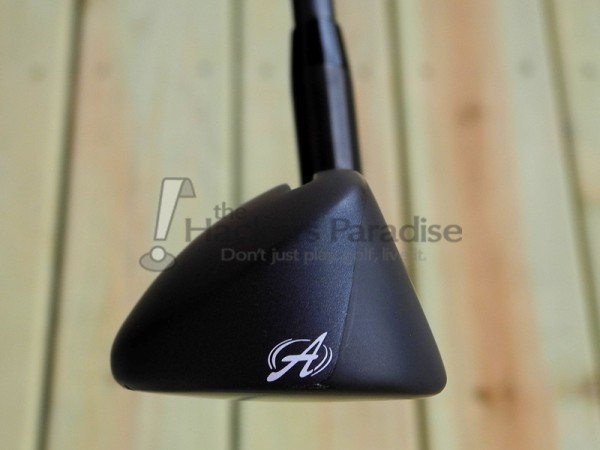 Though the Pro is the most forgiving hybrid in this series, it is still very much a 'players' club, so those looking for the most possible help on misses may not find what they are looking for even with it. Lateral misses were handled reasonably well for a hybrid of this type, but in comparison to game improvement offerings they were somewhat penal in distance loss. In addition, the flat sole didn't offer much in the way of help on heavy misses. Distance on well struck shots was very good, though due to a piercing trajectory a good portion of that came on the ground. While the Pro offered the highest trajectory of the three hybrids in the line, it was still lower flying than many others geared towards game improvement. This is all fitting dependent of course, and many players will enjoy the trajectory quite a bit – but maybe not the players looking for maximum height.
Pro Mini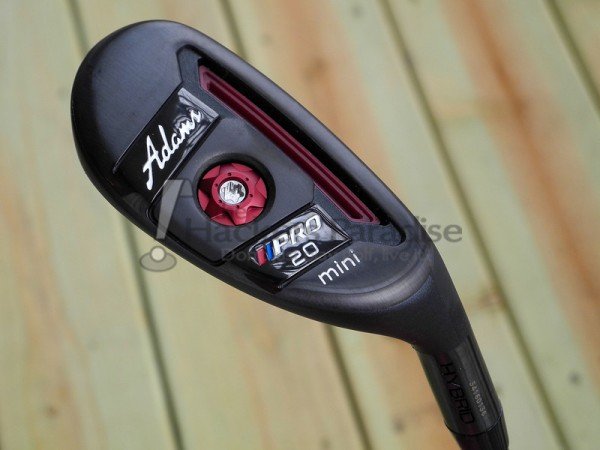 When tour pros talk, we listen. We made refinements to one of the most popular hybrid models on tour (original Idea Pro Black™ 9031) and also used similar characteristics of the SUPER 9031 hybrid to give better players the consistent distance control and penetrating ball flight that they need while maintaining the look and feel they want.
| | | | | | |
| --- | --- | --- | --- | --- | --- |
| Loft | Lie | Length | Swing Weight | Dexterity | FLEX |
| 16º | 56.5º | 41" | D2 | R | X S R |
| 18º | 57º | 40.5" | D2 | R L | X S R |
| 20º | 57.5º | 40" | D2 | R L | X S R |
| 23º | 58º | 39.5" | D2 | R L | X S R |
| 26º | 58.5º | 39" | D2 | R | X S R |
Taking "Tour Inspired" to the next level, the Pro Mini is a hybrid made for the player looking for piercing trajectory and maximum workability. It's similar in many ways to the Pro, but different enough that it should appeal to an entirely different subset of players. With similar technology in the head, the Pro Mini is built for the most forgiveness and ball speed a club like it can produce, but it is at its heart a club for a smaller percentage of amateur players.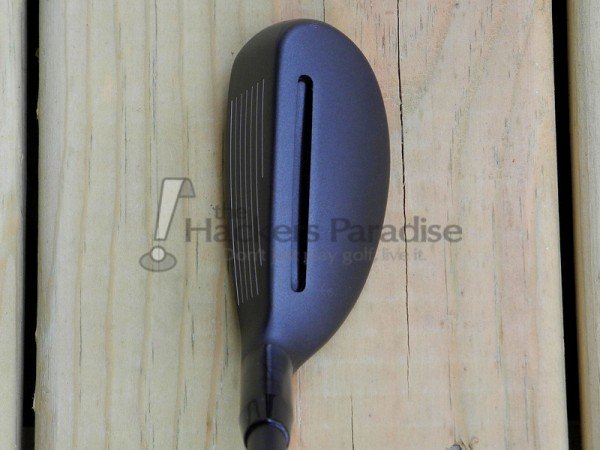 To further promote the penetrating trajectory it advertises, the Pro Mini comes with the Aldila Tour Green shaft, which has been immensely popular on professional tours worldwide. Stiff in the tip section, the Tour Green is best suited for players looking to manage height. Still though, it is an amazingly smooth feeling shaft (considering the flex characteristics) and may appeal aesthetically even to those players that aren't best matched to it performance-wise.
The Pro Mini does present a more intimidating profile at address than the Pro does, but compared to a long iron it should be more comforting. The lack of offset and very small profile should give certain players a great sense that they can control their trajectory and accuracy quite well. Again, the Velocity Slot offers help with aligning the all-black head. Like the Pro, the Mini produces an extremely muted sound at impact that wasn't exactly loved by the reviewer, but it wasn't offensive by any means. More than anything, the sound just blends into the background rather than standing out.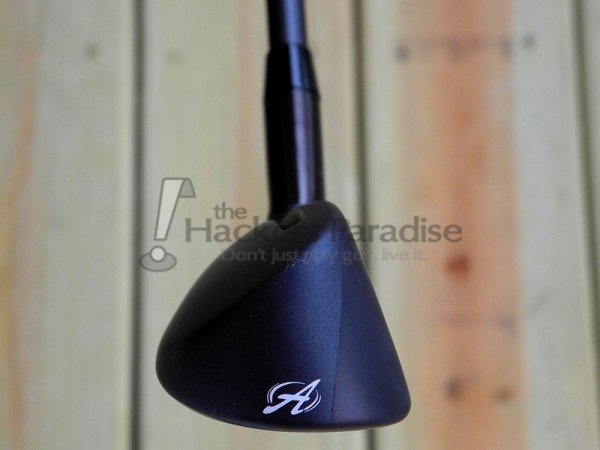 Described as producing a penetrating trajectory, the Pro Mini certainly lives up to its billing. While stronger players or high-ball hitters will likely have little issue elevating the ball, this is not a club made for those looking to get maximum height out of a hybrid. The trajectory did prove useful for windy days and on firm fairways, but high and soft shots were not easy to come by for the reviewer (who generally has a lower ball flight to begin with). Forgiveness with the Mini was basically a downward progression from the Pro, with slightly less help on off-center shots, though it was a more forgiving option than a comparable long-iron, which is what it's made to replace.
Pro DHy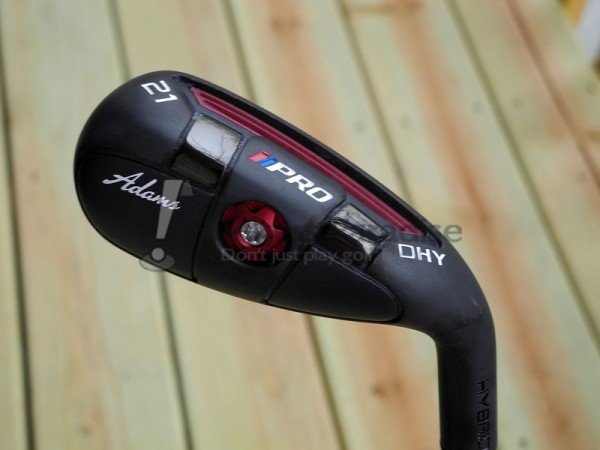 Modeled after the highly successful design of the SUPER DHy, one of the most popular clubs on Tour in 2013. A true long iron replacement uniquely designed for players who prefer a low spinning, penetrating ball flight.
It's low launching, extremely workable and forgiving. It gives you the extra distance and forgiveness of a hybrid with the shot-shaping control and workability of a long iron. A true long iron replacement uniquely designed for tour pros and low to mid-handicap players.
| | | | | | |
| --- | --- | --- | --- | --- | --- |
| Loft | Lie | Length | Swing Weight | Dexterity | FLEX |
| 18º | 59º | 40.25" | D2 | R | X S R |
| 21º | 59.5º | 39.5" | D2 | R L | X S R |
| 24º | 60º | 38.75" | D2 | R L | X S R |
| 27º | 60.5º | 38" | D2 | R | X S R |
Like last year's DHy, the Pro DHy serves as a true long-iron replacement, even though it is lumped in with hybrids by name. In truth, it's more of a 'driving iron' than a hybrid, or at least more will associate it correctly with that label. Promoting both a low ball flight and fade bias, the DHy is geared towards the player using a small profile iron that is looking for a little help with trajectory, distance, and forgiveness. Unlike the Pro and Pro Mini, players already using game improvement irons will likely not see a great deal of benefit in terms of forgiveness, though shaft length and the shaft  weight (lighter than many steel shafts) may provide a distance boost.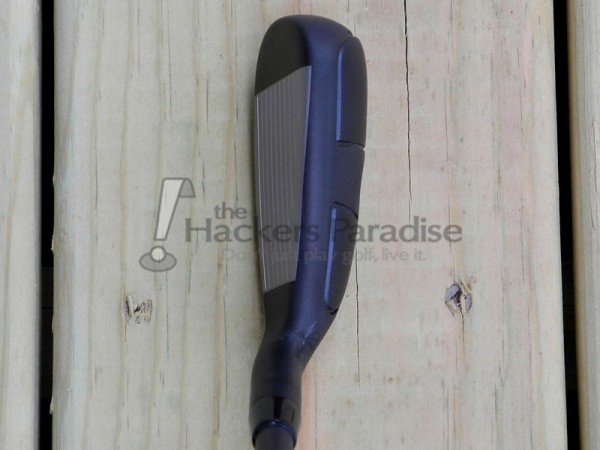 The Pro DHy comes with an Aldila Tour Blue shaft, which like the Tour Green is used extensively on Tour. This shaft offers a mid bend-point, which gives it a very smooth feeling through the swing, while promoting mid spin and launch. Compared to last year's DHy, which featured the Matrix White-Tie, the Pro DHy should produce slightly different launch conditions and better feel/responsiveness.
At address, the Pro DHy looks like most game improvement irons, though obviously the rounded back portion gives off a slightly different look than an iron's cavity. Players that are comfortable with long irons to begin with should enjoy the slightly bulkier look (compared to an iron) the DHy offers, but those looking for the confidence a true hybrid offers may want to look further up the Adams lineup. Unlike the Pro and the Pro Mini, the DHy possesses its own unique sound at impact – slight higher toned. Also unique to the DHy is a relatively harsh feeling on impacts both low on the face and towards the heel. In cool spring temps the feedback into the hands was actually painful at times, further suggesting that this is a club with the better ball striker in mind.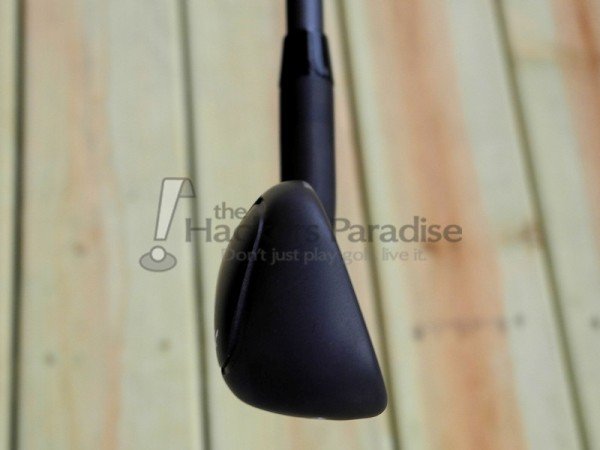 Like the Mini, the Pro DHy produced a penetrating trajectory, though reasonable height was attainable with a good swing. Those better ball strikers that enjoy a higher ball flight should have no issues with the club either off the turf or the tee, but again – this is a club that is designed to fit someone who is already a reasonably good long iron player. The versatility of the club did shine in that low punch shots were very easy to hit, which is a shot some players have issues with when using more traditional hybrids. The Pro DHy appears to excel in trajectory control and workability compared to true hybrids.
Final Thoughts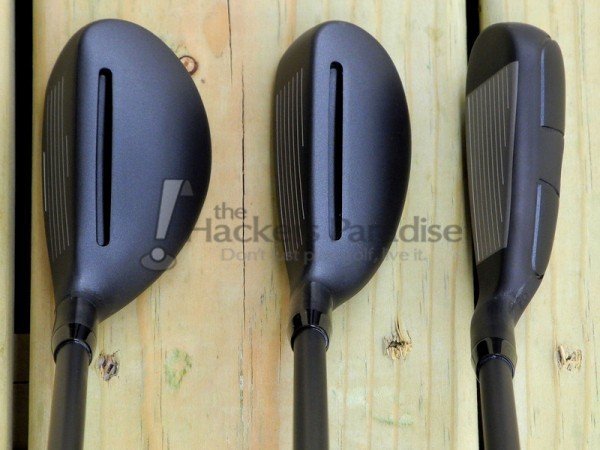 The Adams hybrid stable really does stand on its own in the marketplace. No other company offers such a wide range of options, starting at the Idea line and progressively moving down to the Pro DHy. The Pro Series is really a one-stop shop for better player's hybrids, as a range of sizes, trajectories, and workability is offered. While many amateurs will migrate towards some of the easier-to-hit varieties that Adams offers, the Pro Series stands out as the most robust in its market segment. More information on the Pro Series can be found at www.adamsgolf.com.