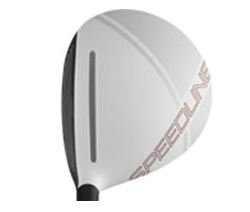 If you've followed my reviews for THP in the past, you know how I feel about fairway woods, particularly the 3 wood.  As far as I'm concerned, having a good dependable 3 wood is right up there with having a putter you love.  It's that important.  The 3 wood isn't the most utilized club in your bag, but when it is called upon, it's required to be up for a wide variety of tasks.  A tight hole that requires precision off the tee?  It's time to grab the 3 wood.  Hit a bad drive and you need to recover on a hole? It's 3 wood time.  What club do I reach for most when I'm going for a par 5 in two? The 3 wood.  Having one I can trust is a game changer for me.
Adams Golf has a strong reputation with their fairway wood and hybrid offerings and THP was asked to run them through the paces and give our feedback.  I was excited when I learned that I'd be testing out the new Speedline Super S fairway wood.  With the Super S fairway woods, Adams Golf has refined the Velocity Slot Technology that we were first introduced to in the Speedline F11.  Along with some other improvements to increase the launch, Adams believes they have a long, high launching and easy to hit fairway wood in the Super S.  I could not wait to get started with my testing.
Technology Features from Adams Golf
Refined Crown Slot for increased launch angle
Adams Golf pioneered the use of Velocity Slot Technology, which was first debuted in the Speedline F11 fairway wood and has made further refinements in the Super S fairway woods.  The new crown slot is thinner, deeper and longer from heel to toe, which allows golfers to easily get the ball in the air without negatively impacting performance.  Combined with the Cut-Thru Slot in the sole provides golfers with a fairway wood that has amazing distance and is incredibly easy to hit.
Cut-Thru Sole Slot for increased ball speed
The Super S fairway wood features a Cut-Thru Slot in the sole of the club to create an ultra-hot face for incredible ball speeds.  The CT (Characteristic Time) of the face is up to 230- the equivalent of most drivers on the market today.
Matte White Crown
The Super S fairway woods feature a matte white crown providing an increase in the apparent size of the club and a contrasting PVD face producing a fairway wood that is easy to align.  The combination of the larger size and ease of alignment gives the golfer much more confidence at address.
Looks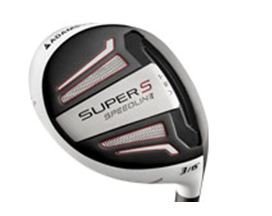 I was not surprised to see the color change to matte white in the Super S line.  Aside from the technological benefits of the finish mentioned above, I see it as a smart business decision for Adams Golf.  I wasn't a huge fan of the gray finish on the previous offerings anyway, so I like this move a lot.  The look of the club at address inspires confidence, and with the contrast of the black face it also serves its intended purpose of easier alignment.
The Super S is also sporting some new graphics on its crown.  The gray is just a nice accent now, and I think it makes a cool looking design with the word Speedline angled across the crown.  The first thing many people on the THP Forum asked was if the graphics presented a distraction at all.  I can say emphatically that it did not cause the least bit of a distraction.  I noticed it, but not in a way that took away from my focus when I was hitting balls.  In fact, I didn't really pay any attention to it after the first couple of swings.  The head cover, a bit of a throwback all-leather cover in white and black, is cool to look at and easy to get on and off.  Overall, I think the look is clean and very impressive. Many people who checked it out while I was using it said the same thing.  The gray Matrix HD Radix S shaft pulled the look together quite nicely.
Performance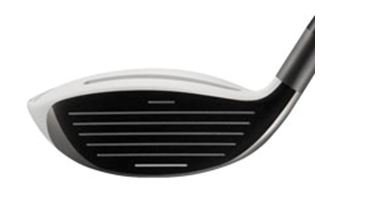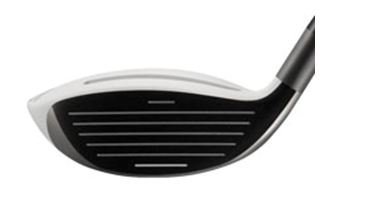 So far, everything sounds and looks great, but the biggest question remains unanswered – how does it perform?  I was able to get multiple opportunities to test the performance of the Super S and each time I came away quite impressed.  I used it a great deal out of the fairway initially and I really think this is where the Super S shined. I never had a problem getting the ball to launch high and fly straight.  The higher launch angle meant more carry and easier stopping for going at the green from a long distance away. I've played 3 woods in the past that went far, but came in low and hot, thus making stopping the ball extremely difficult.  That is far from the case with the Super S. It kept reminding me of a hybrid in the way the ball launched and how it landed. 
Distance is typically not something I struggle with. I'm far from a bomber, but I am more concerned with accuracy and setting up the easiest shot possible than I am cranking balls 300 yards.  That being said, I found the Speedline Super S to be longer than my previous 3 wood off the fairway and out of the light rough.  I was able to get some very solid distances off the tee as well. I saw many shots stretch out over 250 yards with launch angles around 15 to 16 degrees.  That was certainly the higher end of the spectrum, but I was consistently hitting balls in the mid 240 yard range on average with some very good accuracy.  That is more than enough out of a 3 wood as far as I'm concerned.
The stock shaft in the Speedline Super S is a Matrix Radix S and I felt that it held up well to those shots that I really wanted to go after. It also delivered a nice smooth feeling through the ball at impact.  I had really tight shot dispersion both in trajectory and left/right direction. 
One thing that stands out to me more than anything about the Super S fairway wood is just how confident I am when pulling this club.  That's why I said it reminded me of a hybrid in a way. I've never had more trust in a 3 wood to deliver in the way I needed it to time and time again.  While I was testing the Super S, another 2013 fairway wood arrived for testing as well.  Often times I had both 3 woods in the bag when I went to practice or to play.  It never failed, when the shot demanded accuracy, the club I reached for was the Super S.  Time and again it stepped up to the task and delivered exceptional results. 
Overall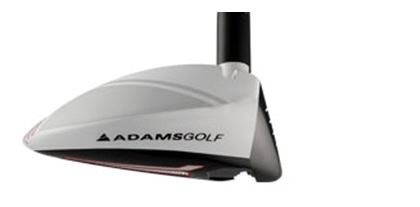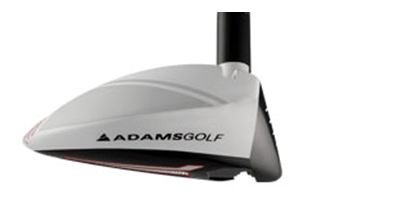 I felt like the Speedline F11 was a solid 3 wood. It was easy to hit, but where it fell short for me was that it wasn't really long, and that presented issues.  Adams took that VST technology from the F11, made it better, and put it together in a nicer looking package in the Speedline Super S.  I feel like they did an outstanding job.  Now they have a fairway wood that is every bit as easy to hit as a hybrid, but much longer.  The new-look Super S is great and it's not afraid to get mean when called upon to deliver some solid distance.
I've never played a 3 wood that reminded me of a hybrid in terms of ease of use.  Adams Golf claims the Super S is long, high launching and easy to hit and I can do nothing but agree with them on all three of those statements.  I think there are going to be some fairway woods on the market this year that will be longer than this one, but I don't know if they'll be as accurate and easy to hit off a variety of lies like the Super S.  The Speedline Super S is available now for $199.  If you're in the market for a new fairway wood this year you would be doing yourself a major injustice by not adding this club to your demo list. For more information, you can go to www.adamsgolf.com.