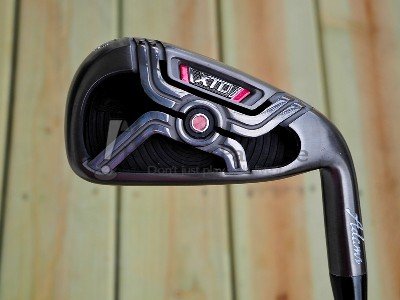 As a leader in golf equipment innovation, Adams Golf isn't shy about releasing unique and sometimes risky items into the marketplace. With successful ideas like the tri-level sole, Velocity Slot, and length adjustments, their gambles have benefited many consumers. Their newest iron release, the XTD, is radical in design, and according to Adams – radical in performance.
XTD Irons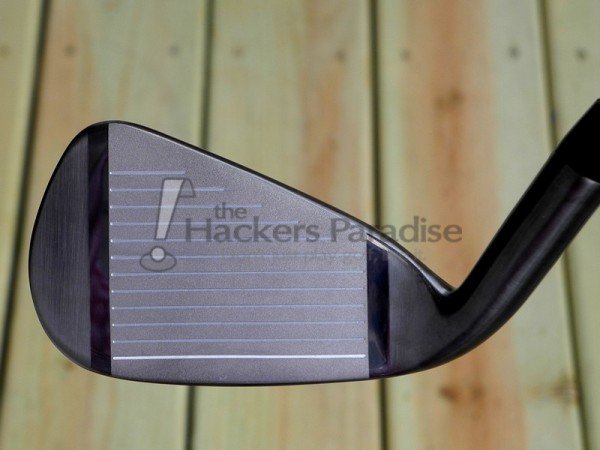 The new XTD irons feature the industry's first-ever cross-cavity design, combined with Cut-Thru Slot Technology, to create distance through technology instead of strengthened lofts.
Key Technology
Cross Cavity
An industry-first cross-cavity technology helps keep errant-struck shots on their proper path. Constructed for players of all skill levels, XTD irons boast a center of gravity (CG) moved off the face to generate gear effect similar to a hybrid. The result is corrective spin to straighten off-center hits. After contact, a face impact damper dramatically decreases vibration. Direct pressure on the back of the face produces the crisp sound of a forged iron, while some competitors use a simple badge. This also encourages players to drive through the shot.
Thin Face and Cut-Through Slot Technology
The XTD series houses the company's thinnest cast-iron face to date, promoting maximum deflection and ball speed. Adams remains committed to finding greater distance through technical advances, while retaining proven design characteristics, such as a 28° loft on a 6-iron. Club engineering promotes ideal launch angles throughout the set, with explosive height off of the face, penetrating ball flight and more preferable descent in attacking the pin.
Specifications:
3-SW available – option to purchase with 3 or 4 Pro Hybrid instead of long irons.
Shafts: KBS C-Taper 90 or Matrix Program Q 85
All clubs except SW available both RH/LH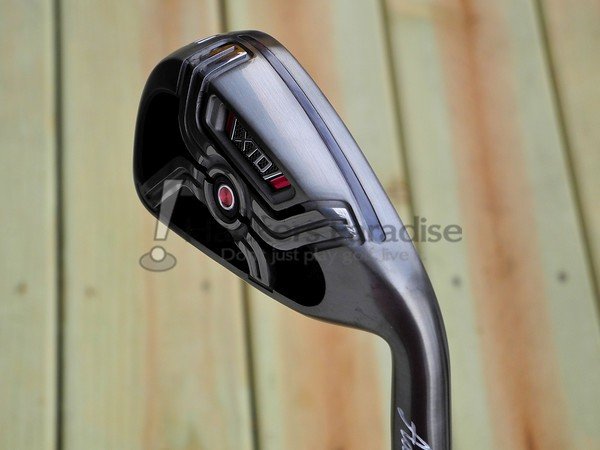 While THP only had a chance to sample the XTD 6 iron, there are some observations that can be made in the absence of a full review. First of all, the iron offers an incredibly diverse aesthetic quality, with areas that are both eye pleasing and some that may take some time getting used to. The cross-cavity, while apparently offering a performance benefit, does detract from the club in both a visual and audible fashion. With a centrally placed red dot, the cavity almost looks like the peering eye of a robot when looked at dead-on. In addition, the sound at impact with the XTD is definitely more hollow and unappealing than other irons in the same class. Though both of these issues can be looked past by some, the design elements are bold enough that Adams does risk losing people before they even swing the club.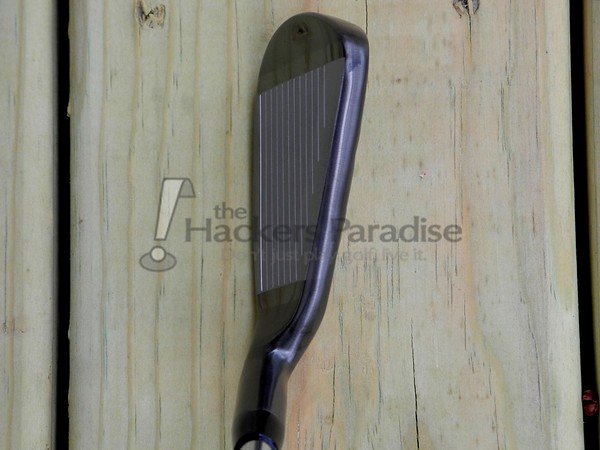 Still, at address the XTD's are very striking, with the glossy black finish, thinner appearing topline, and slightly squared-off toe giving them a look that is easy to appreciate. In hand, the irons do give the feeling of a lighter game improvement offering, but the D2 swingweight is quite conventional and helps them seem balanced.
Time spent swinging the XTD 6 iron on the range did reveal both impressive distance and a high, penetrating ball flight, though it weren't really longer than other distance-oriented game-improvement offerings for the tester. Off-center strikes were handled exceptionally well, as should be expected with the level of weight manipulation seen in the heads. Though little is known about the C-Taper 90 shaft at this time, it seemed to be a very nice match for the head. Considering the C-Taper name, it was enjoyable to swing, not overly stiff, and delivered a very nice ball flight.
The XTD irons are available now at retailers and more information about them can be found at the Adams Golf website, www.adamsgolf.com. If you've had a chance to try out this new Adams offering please comment below or join in the discussion on the THP Forum.