adidas Eyewear is excited to present their newest addition to their golf sunwear collection: tourpro.
According to adidas Eyewear: An effortless-looking combination of performance and style, tourpro's functionality makes it a winner on the fairway while its understated nod to classic aviator and driving glasses allows it to transition from golf course to clubhouse and wherever else life takes you.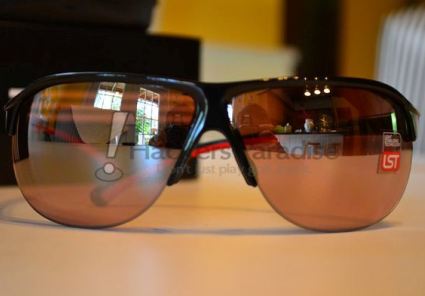 Info about the tourpro from adidas Eyewear:
tourpro features three adjustment options in the temples, along with a soft, two-way adjustable bridge delivering maximum comfort with a personalized fit. tourpro offers three choices among the adidas Eyewear Light Stabilizing Technology (LST) lens tin. These Vision Advantage polycarbonate lenses deliver 100% UV A, B, & C protection and provide improved contrast and color perception in all conditions. adidas tourpro will be available in September.
tourpro offers three choices among adidas Eyewear Light Stabilizing Technology (LST) lens tints. These Vision Advantage polycarbonate lenses deliver 100% UV A, B, & C protection and provide improved contract and color perception in all conditions. Six-time PGA Tour Champion Dustin Johnson enjoys the benefits of the new adidas Eyewear tourpro: "The LST lenses from adidas Eyewear help me to see every detail; when I'm reading my putts, I can see all the little slopes in the green as well, if not better, than I can without them", says Johnson "and best of all I can wear them off the course, because they look that good!"
tourpro made its debut at the 2012 PGA Championship, August 9-12th, and will be available in stores in September. The adidas Eyewear team was at The Ocean Course in Kiawah Island to present tourpro and fit the tour players with their new shades. Players like Dustin Johnson, Justin Rose, Martin Laird, and Charlie Wi look to adidas Eyewear's LST lenses for sun protection that enhances their vision and their game; and now in tourpro they looked even better doing it.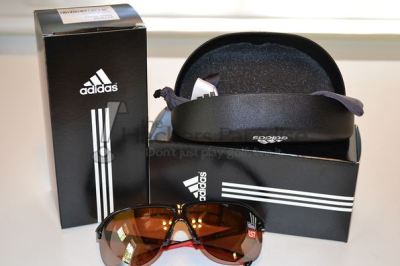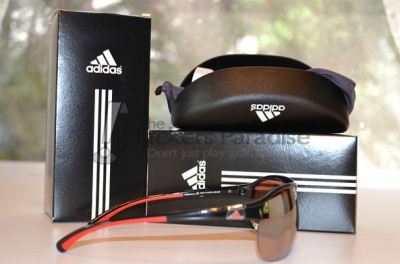 Looks:
When it comes to sunglasses, I am picky. I won't just put on any pair and hit the golf course. I prefer sunglasses that I can golf in and also wear out and about. I think adidas has designed a pair just for that in the tourpro. Aviators are the new hip thing when it comes to eyewear, so adidas has come up with a way to incorporate that into their sunglasses, along with sport functionality. When these arrived for review I was blown away with the looks. I like the classy look. Why go out and buy a good looking outfit and pair it with sunglasses that don't fit the mold? I'm not the type to do that, so when adidas sent these I knew they were going to be a hit.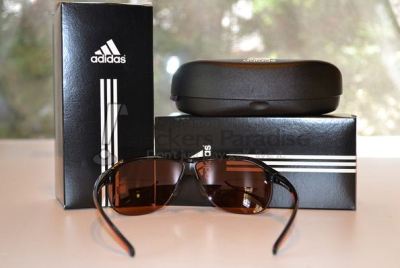 Playing in Style:
During this review, I used the tourpros both on and off the golf course. On the course they became something I depended on during my round. I have used these sunglasses on the course on four separate occasions and have found myself making sure that I remember to pack them before I even pack my clubs. The soft bridge allows me to wear the tourpros throughout my entire round without discomfort. As stated above, I love the looks, but it doesn't stop there. The tint of the LST lens makes reading greens much easier. They allow me to see breaks in the green that I can't see when I lift the sunglasses off my eyes. Another aspect of sunglasses that deters me is when I get obstructed views from the bridge while looking down at the ball. These sunglasses cover my eyes very well, enabling me to focus on the next shot, and I didn't find myself having to remove them. They are extremely light and the non-slip, ergonomic temple design ensures that the sunglasses will not move when I look down. One problem I have found with many sunglasses is getting them to fit under a hat or visor. That was not the case with the tourpros. I was also able to see my GPS screen clearly with the tourpros on. Using my rangefinder was a little awkward at first, but I got the hang of it after a few failed attempts.
I also enjoyed the tourpros off the course. I like to have a pair of sunglasses on when I drive. The tourpros are great for driving in. I could see what was ahead of me very clearly and I had no issues with blurriness or blind spots when I needed to look down at my gauges. It's nice to know that I can continue wearing my sunglasses when I step off the golf course.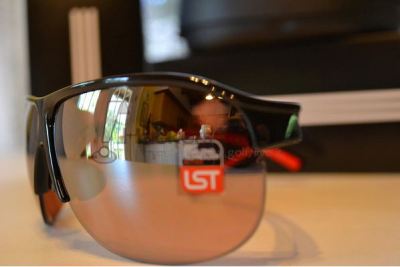 Overall:
I came away from this review as a big fan of the tourpro's looks. I am a big aviator fan, so I was excited to see that adidas had come out with a sporty aviator in their 2012 line. Over time I found myself really liking the features of the sunglasses as well. I wear them on and off the course as much as possible and love the comfort they offer. For more information on the tourpro sunglasses, you can visit www.adidas.com/eyewear