This year marks a new era for Air Force One as a golf company and brand. They have officially set out on their own and are seeking to build on the successes seen with recent driver releases by producing not only metalwoods but a complete lineup focused on performance and price-point. THP was able to get the new $399.00 AFX Pro irons (3-PW) in for review to see just what direction Air Force One is taking, and it's definitely one worth paying attention.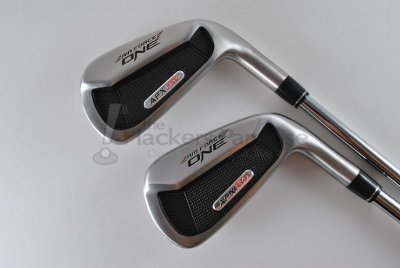 Information from Air Force One on the AFX Pro Irons:
3/4 NITROGEN CHARGED IRONS:
2 Piece Hollow Core Construction

Nitrogen Charged

Edge to Edge Sweet Spot

Weightless Face Support

Nitrogen Pressurized Club Head

Progressive Offset

Thinner Top Line
5-PW CAVITY BACK IRONS:
Reduced Cavity Back

Thinner Top Line

Thinner Sole Widths

Progressive Offset

Optimum Trajectory

Optimum Workability

Maximum Scoring Capabilities
APOLLO SHADOW STEEL SHAFTS:
Apollo Shadow 105g Steel Shaft

Tour Performance

Ultimate Control & Trajectory
Aesthetics:
In terms of looks, the AFX Pro irons really aren't going to "wow" anyone compared to a lot of what is on the market, but they aren't focused on looks so much as performance and affordability. The irons themselves feature a brushed satin finish that is clean to look at and intelligently provides some aid when it comes to wear as marking through play shows less than a polished finish will. The badging is no frills and the simple black textured insert draws the eyes in immediately. For some it will feel like its "missing" something there, but to hit the price point that the company aimed for it provides precisely what they wanted.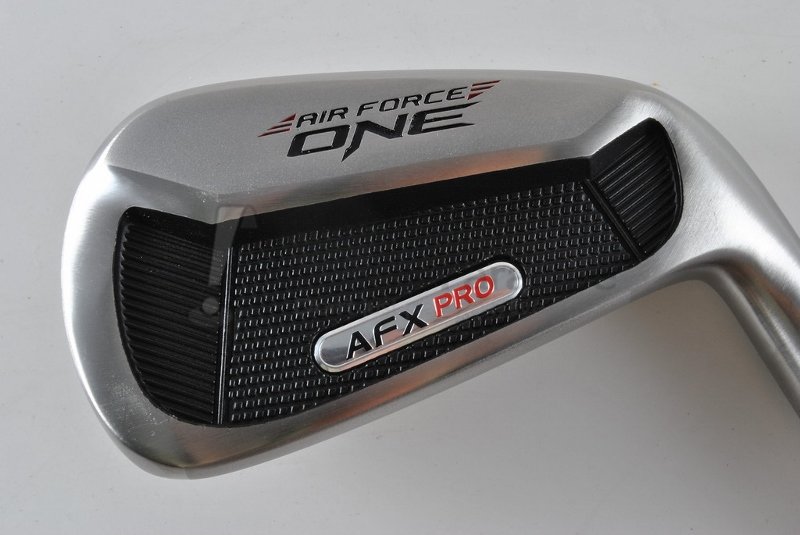 Even with the "Pro" moniker on the name, the shape is one that should be extremely comfortable for a wide range of skill levels. In fact, it is important to remember that the naming terminology is more to differentiate from their other iron line than anything else. Sole width is moderate overall and the squared off topline is actually smaller than many other Game Improvement style sets out there. It does bear mentioning that the Nitrogen Charged 3 and 4 irons do have slightly wider soles and toplines than the rest of the set. In all, the irons have only marginal offset and give off a very impressive look when set up at address. This reviewer was admittedly shocked at just how good the set really does look when squared up to a golf ball.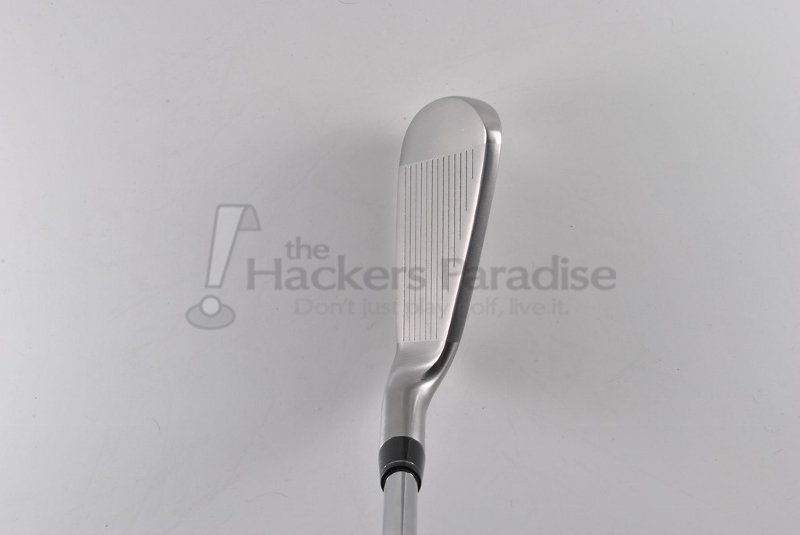 Sound/Feel:
The AFX Pro are cast irons with a simple cavity back design and undercut, void of the masses of dampening techniques and materials we have become accustomed to seeing in most iron releases. With that, there is definitely a level of firmness to these irons in both feel and sound that will be immediately picked up on by those who try them. At impact there is a very firm/sharp "click" which remains present regardless of where contact is made. From there, the feedback relayed to the hands is also very noticeable, and for this reviewer the sensation of compressing the golf ball was always a bit blurred with the firm nature of the design. With that said, given the price point of the set it really isn't the turn-off that it could be in a set that costs almost four times more.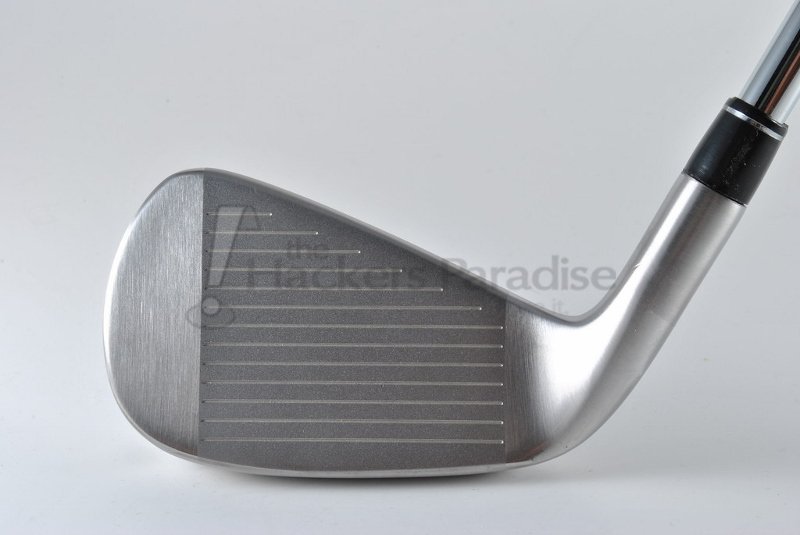 Ball Flight:
The ball flight seen off of the AFX Pro irons during testing was the most impressive aspect of the design for this reviewer. Although some who have not been around equipment very long may question the use of Apollo as a shaft choice, it's actually a Tour proven brand and the Shadow with the 105g weight perfectly fits the mold that Air Force One sought to achieve with these. On course and range testing showed the average apex point of each iron within the set (even the Nitrogen Charged 3 and 4) to be beyond 30 yards, for this reviewer that shows them to be a higher flighted setup overall. The irons did situate themselves into a mid-low spin setup and generated decent overall ball-speed numbers. The ability to shape and flight shots is also present, though as with any GI set it is important to remember the amount at which this can be done will not be as significant as with a more players type iron, but it can be done.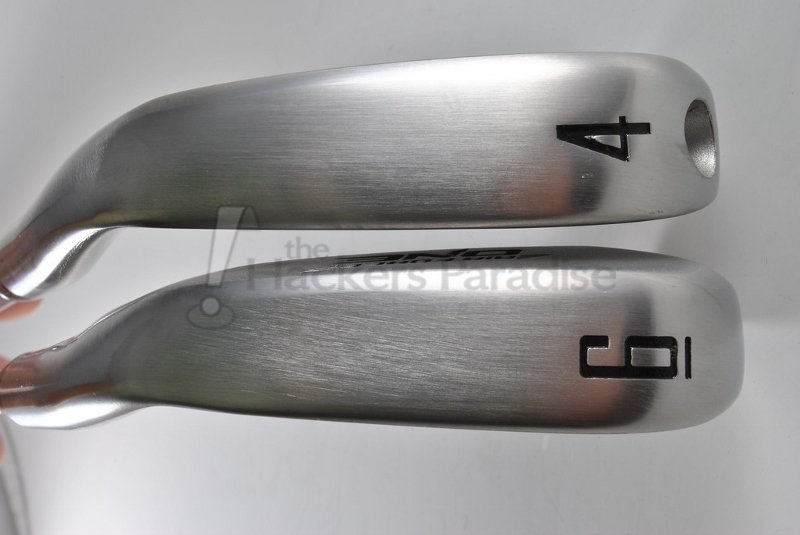 Playability:
Air Force One has produced an iron set that, while not necessarily standing out in any one category, provided a balanced performance that when combined with the $399.00 price point makes it a quality set for the price conscientious and casual golfer.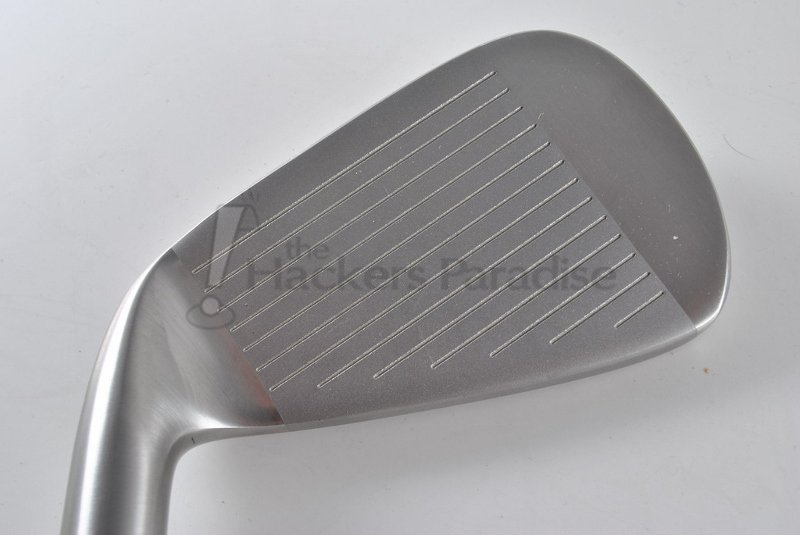 Overall ball speeds seen lead to average distances for the design profile, nothing flashy, just consistent numbers overall which would be more than acceptable for a large portion of golfers. The AFX Pro also showed more than enough stopping power from all lies thanks to the earlier discussed high launch/apex and low-mid spin numbers. Well struck shots were met with plenty of action into the greens and the ability to shoot at pins as one would expect, contingent on user skill level of course.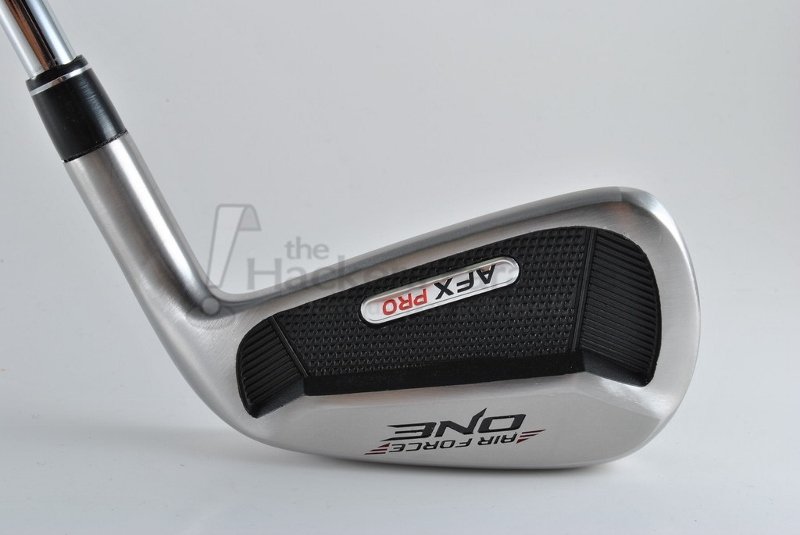 Worth focusing in on is that amongst the perceived simplicity of the AFX Pro iron set is an intriguing piece of technology within the 3 and 4 irons, nitrogen. Something that Air Force One is known for in their drivers and metal-woods, the use of Nitrogen pressure within the clubhead is claimed to allow them to make the face thinner and totally unsupported by physical structure thanks to the gas within the heads. Although in a formal review this effectiveness is a bit difficult to quantify, the facts are that launch monitor data showed the 3 and 4 irons to have a higher launch angle than this user is accustomed to seeing in long irons, and the ball speeds were higher than the rest of the set (2 MPH). All of this made the long irons more playable than expected, and no doubt makes the whole Nitrogen concept even more of a curiosity for this reviewer.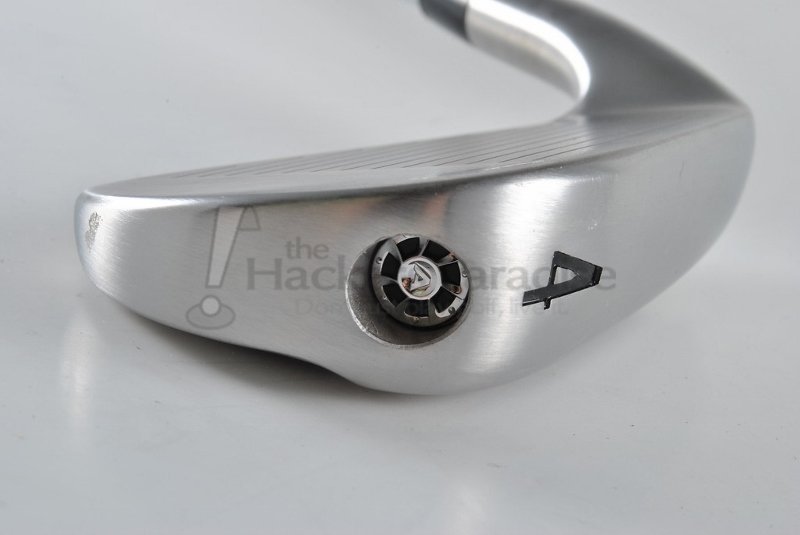 Parting Thoughts:
In all, Air Force One has set/design in the AFX Pro irons that, while it won't win any awards for aesthetic beauty, will turn heads for affordability and straight-forward performance. As mentioned, although the irons may not excel in any one particular area, they also don't falter in any significant manner either. What you see is what you get here, but in the opinion of this reviewer you definitely get more than what you paid for with the $399.00 price point. While it's unlikely that the hardcore, all-the-time golfer will take significant interest in the set, there is definitely a market for the more recreational golfer looking for a more modern iron design as they can get just that for a very reasonable price-point.
More information on the AFX Pro irons as well as everything else that Air Force One is producing can be found on their website, www.AFOgolf.com.