Aldila has produced some incredibly popular graphite shafts since the turn of the century. During that stretch we've seen Rogue, R.I.P., Tour Green, and Tour Blue, all come with plenty of fanfare. But with all of their success, perhaps their most popular shaft ever was the Aldila NV. Being someone who worked in a golf shop during its original release cycle, it was a shaft that lured people in with its eye-catching green color, and kept their attention based on performance. But the NV was not just a success at the consumer level, it saw plenty of success on the PGA Tour as well, including being in the bag for five major championship victories. This model was so popular and influential for Aldila that the company released at 15th Anniversary edition for it just last year. That model featured some additional premium materials, which you guessed it, meant it came at a premium price. However, at this year's PGA Merchandise Show, Aldila introduced the next generation of the NV and NVS shafts at a more wallet-friendly price.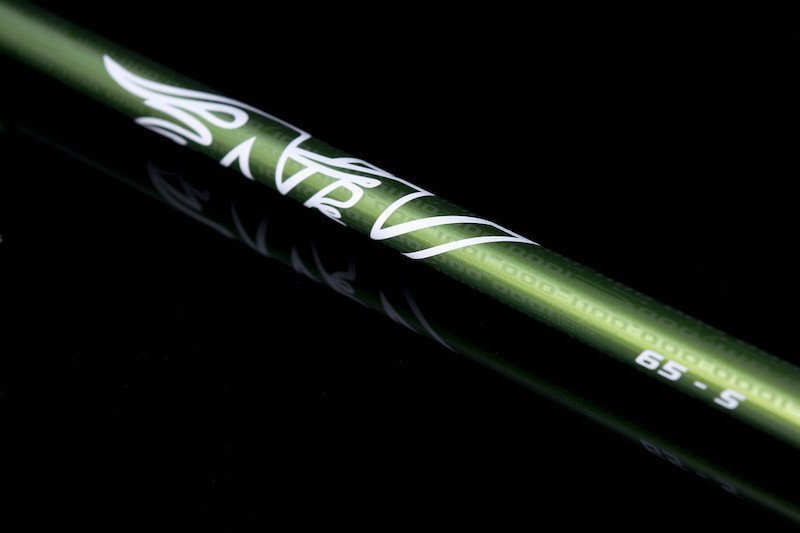 For those who might not remember, graphite shafts were not always as fancy dressed as they are today. The original NV was one of a handful of offerings that was easily recognizable because of its green paint job. Rest assured to those who have fond memories of that shaft, this newer versions main update is in the graphics themselves. Aldila tweaked the green to look a bit more vibrant and added some binary code to it as a background graphic. It is just a few simple tweaks but ensures that when golfers take a look at the new Aldila shaft, there is little doubt that it is an NV. Seeing that a current trend on social media has been the #TenYearChallenge, take a look at the picture below and comment on who you think wore it better.  In all seriousness, the updated aesthetics on this shaft looked fantastic and paired quite well with a Wilson Staff Cortex driver.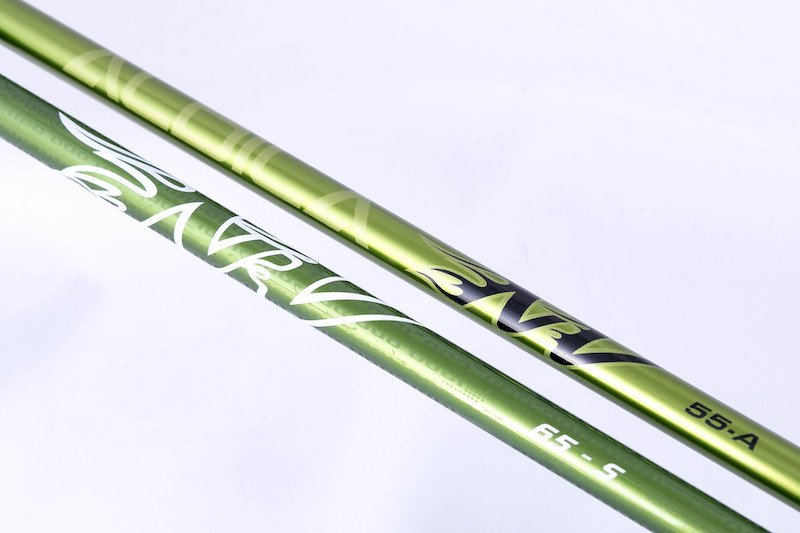 Having been a former user of the NV shaft, I certainly was looking forward to seeing what this newer version had to offer. Back in the day (does that make me sound old?), the NV was known for providing a lower ball flight, and the same goes for spin thanks to a stiffer tip section. Those characteristics used to fit me quite well as I am someone who is blessed with the ability to launch the ball with ease, to the point that some might call it a swing flaw. Regardless, it was a good option for me in the past, and seeing as how Aldila has kept the same profile this time around, there was hope that it would be a strong pairing once again.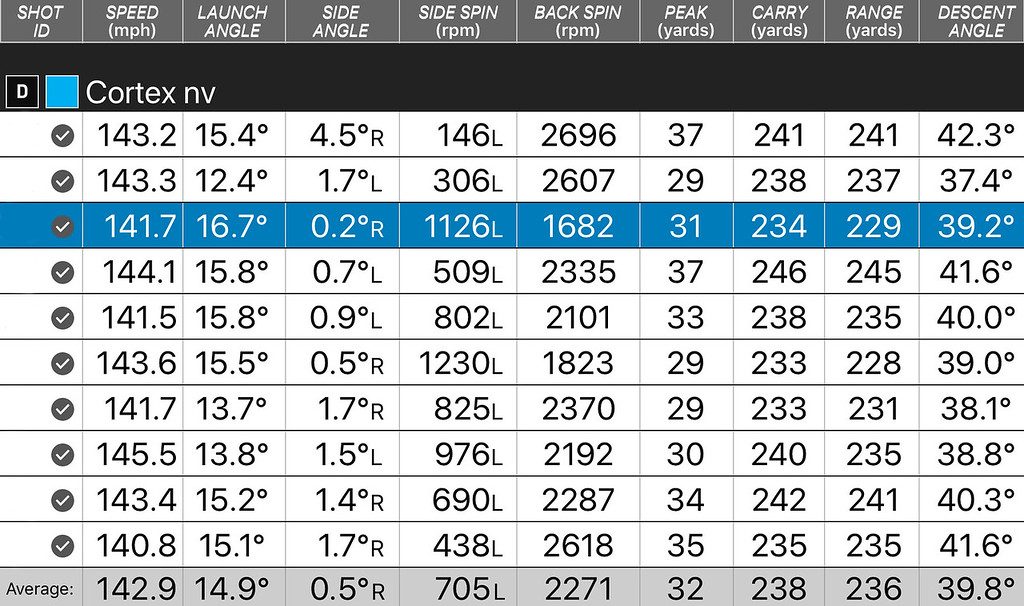 During the review process, I was able to collect data by using a Foresight GC2 launch monitor. As was mentioned earlier, this shaft was installed into a Wilson Staff Cortex driver with the loft set at 9°. A quick examining of the numbers shows that this shaft did well in keeping my launch angle in check. Some might look at those numbers and wonder about my launch angle of 14.9°, but during my initial review of the Cortex, that number ranged from 16° to 17° depending on the weight setup, and more recently hovering just under 16°. With peak height coming in at an average of 32 yards, that too is slightly lower than more recent numbers have shown for my swing. Keeping launch and height under control makes the NV a solid option for golfers who need some assistance in that area.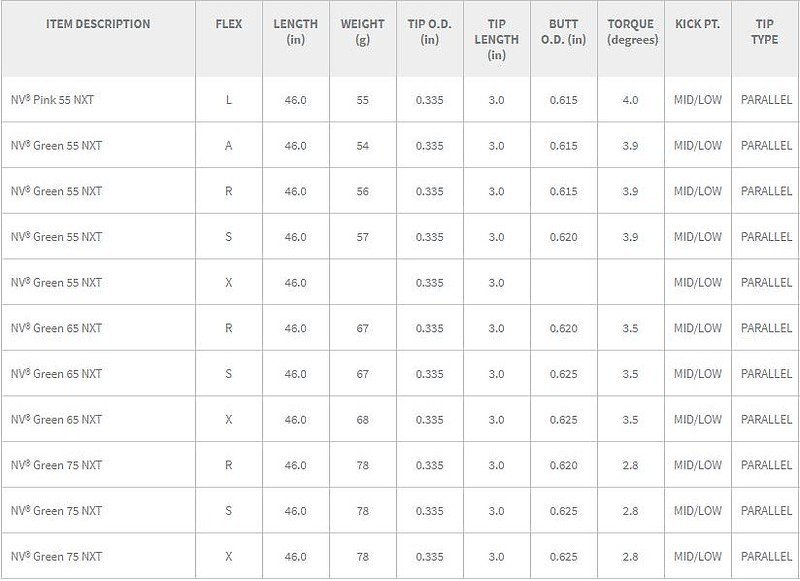 Perhaps my favorite part about this shaft was the stability it provided throughout the swing. While I don't carry a swing speed north of 100 MPH, I do have a relatively quick transition. With some shafts, that transition can lead to all sorts of problems, but with the NV there was a feeling of being in control. Maybe some of that has to do with the NXT Gen MLT tip section. According to Aldila, the NexGen Micro Laminate Technology uses more than 20 layers of ultrathin prepreg to tighten up the consistency during the manufacturing process. One thing for sure is that this shaft never had that "loose" feeling throughout the swing, and that feeling helps breed confidence off the tee.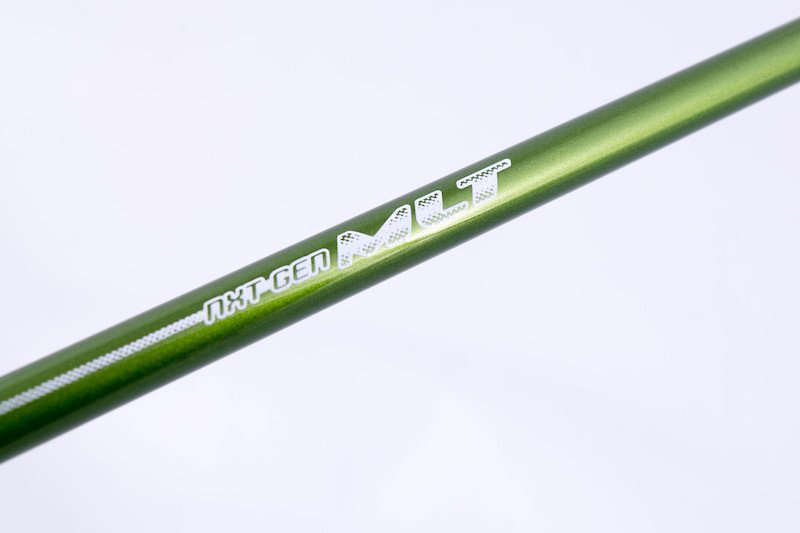 What Aldila has done with the rebirth of the NV shaft is something that should be very well received. It is not easy to replace a classic, so instead of making a different profile under the same name, they kept the characteristics and added some modern graphics. We've seen it plenty of times where golf shafts don't need to break that $300 price point to produce reliable results, and that is the case here. Aldila lists the MSRP of this shaft at $75, and when looking at some authorized retailers sites, the street prices come in around $60. When considering the type of performance that can be had for that price, it is easily one of the better bargains out on the market. For golfers who might not fit into the low launch category, there is also the NVS shaft, which will help elevate the ball a bit more. More information about the next generation of Aldila NV shafts is available at www.aldila.com.