It has been a long time coming, but the THP Mobile App is officially here. Launched on iOS earlier this year, we know our Android users have been waiting patiently for a chance to have all of the THP content in the palm of their hands. Available in the Google Play Store right now, the application is all about seamlessly consuming the content that you crave, without having to search for it.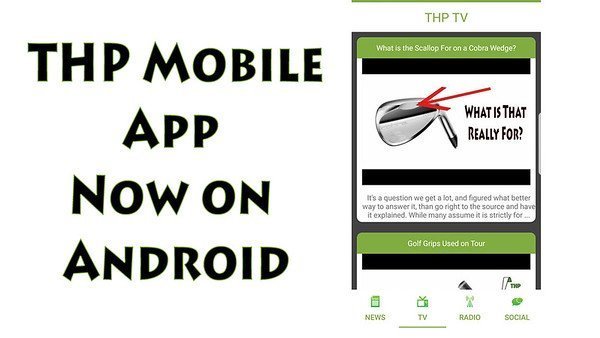 What is Featured
The best THP Golf content delivered right to your smart phone.
THP TV
THP Radio
THP News
Social Media
With Version 1.0, the goal was to create the cleanest user interface possible and let the content speak for itself. You can read all of your favorite articles, watch THP TV content, listen or download your favorite THP Radio Shows and even connect with THP on social media.
Future updates are coming soon and those will include a lot of neat features including commenting and a whole lot more. So jump right in and download the new app for your favorite Android device and enjoy an easier way to get your favorite THP content.
You can find it right now in the Google Play Store under THP Golf.