I know it's a taboo subject for some golfers, but I'm in the camp that music is good for the soul, and yes, that means on the golf course too. As the game gets younger, music becomes more and more prevalent on the course.
That is why I'm always eager to try new speakers out on the course, but I'll admit, when the "Barnacle Pro" from Speaqua came to me from THP HQ for review, I rolled my eyes.
That was a mistake.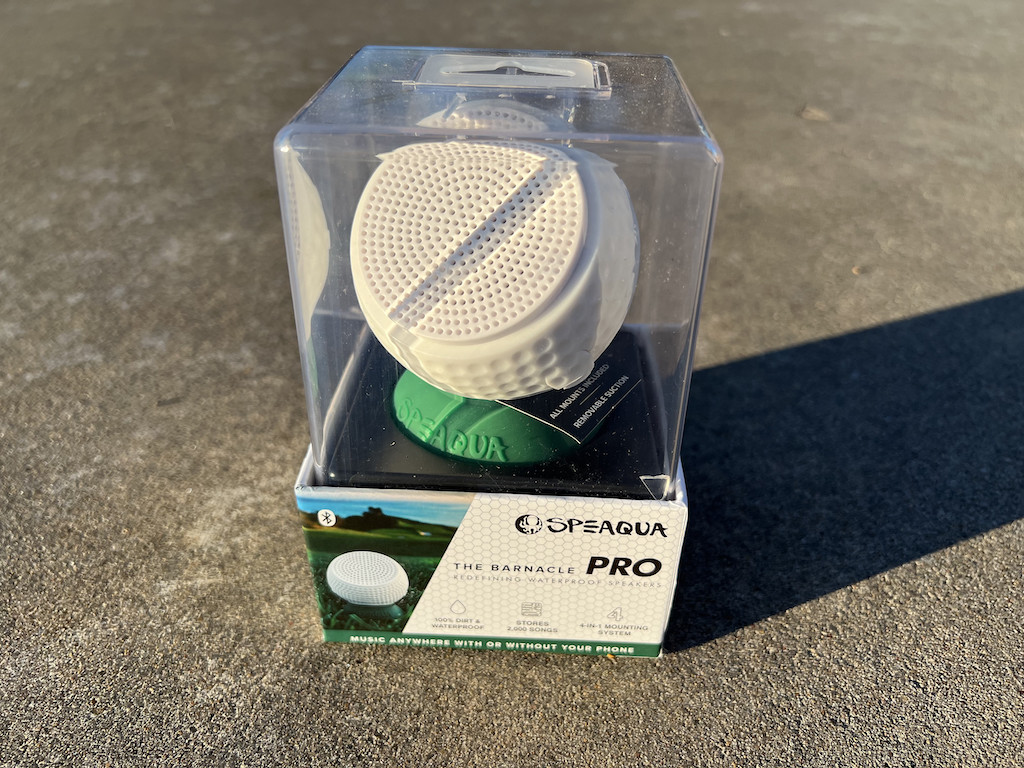 Quick Take
This little guy packs a punch. Compact and versatile with the different mounting apparatus options included, it is also crystal clear and possesses an impressive range of volume. Not to mention, the fact that it has 8GB of internal memory and can be completely submerged and still play is beyond impressive. The "Golf" aesthetic is a little hokey, but fortunately there are ten other options available.
The Barnacle Pro from Speaqua
Yes, naming your product "barnacle" is going to lead to some interesting reactions, but then when you unpack the speaker and attach it to something, it makes total sense and is worth a chuckle or three. The Barnacle Pro is definitely a compact speaker, in a good way, the 2.5" x 2.5" x 3.3" size profile is perfect for use pretty much anywhere, including the golf course. Actually, that may be the most interesting part of the story here as it was designed for super active lifestyles, but the realization came that it could be excellent for golf as well.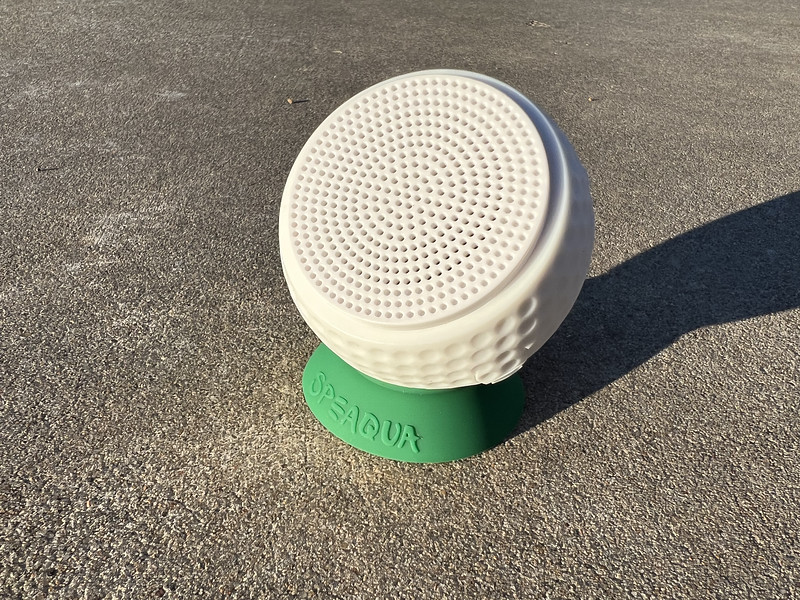 Aesthetically, the round look is abstract but efficient. Naturally, I got the "golf" color option in for this review and while the dimples on the speaker to make it look like a golf ball make sense, it does come off a little kitschy. Honestly, I think simply pushing the other ten color options as being golf friendly may draw more interest from this segment, but I'm also not paid to make those decisions.
Beyond the look, the speaker packs a big sound. Whether you want your music on the course as background noise or to be the heartbeat of a good time, I tested the Barnacle Pro extensively at all levels and it flat out shocked my high school golfers and myself. Add in that you can pair two of these together and you won't be left wanting in any area unless you just want a ton of bass.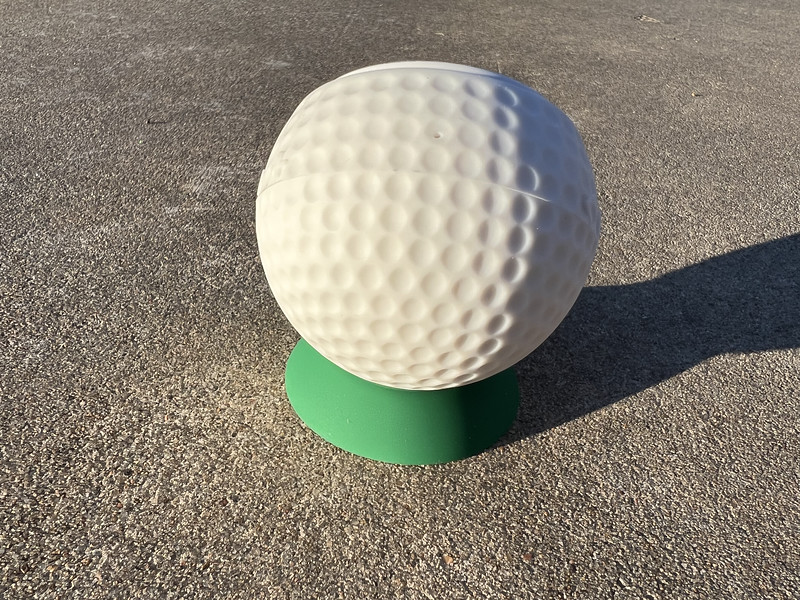 The standouts here are what I initially rolled my eyes about when I found out I'd be reviewing the Barnacle Pro, the fastening mechanism. The base option is a suction cup, which I laughed about but this thing holds on to any flat surface. I tested it everywhere on a golf cart from the windshield to the roof and it hung tight no matter how hard I tried to Evel Knievel the cart to make it fall. It impressed me so much, I tried it all sorts of places, even in the shower on the tile, and it remained fantastic on every surface. If that wasn't enough, it unscrews and can be replaced with a carabiner or GoPro mount for a ton of versatility.
If the simple effectiveness isn't enough, it also has 8GB of internal storage for m4a files to go along with the Bluetooth connectivity (which never had anyissues by the way). Why is that cool? Well, because the Barnacle Pro is also IP68 rated 100% waterproof, and when you use the internal memory, your music will never be interrupted even when the speaker is submerged…and of course I tried it. Plus, it floats.
Look, I have no problem admitting when my initial reactions are wrong, and I was dead wrong about this one. That said, I think its because I came in viewing it as a golf speaker and not what it actually is, an active lifestyle speaker that can also be used for golf. If you are looking for something versatile and compact, the Barnacle Pro absolutely deserves to be on your short list.
The Details
Availability: Now – Various Retailers
Price: $64.99
Options: Eleven Color Options