In 1973, a record TV audience watched top female tennis player Billie Jean King defeat the iconic chauvinist Bobby Riggs in the famous "Battle of the Sexes."  Now, nearly 40 years later, the grand stage will move from the tennis court to the golf course as LPGA Star Paula Creamer takes on CBS Golf Commentator Gary McCord in Golf's "Battle of the Sexes" on Oct. 6-7, 2012, at Forsgate Country Club in Monroe.
Irreverent Golf Channel star David Feherty will provide live color and analysis of the head-to –head, stroke play match, that will feature Creamer and McCord hitting from the same tees on the renowned Banks Course for a purse of $10,000.
"When I heard I was playing Paula, I thought of advice my dear mom gave me when I was a kid. She told me to always play nice especially with girls….I never listened to mom. Beating Paula will be fun and another win in my already memorable career," said McCord, who, like Riggs, is known as much for his bluster as for his play.
McCord boasts a long professional golf career on both the PGA and Champions Tours, and while he may have faced the likes of "The Golden Bear" and "The Shark," McCord has never teed off against "The Pink Panther."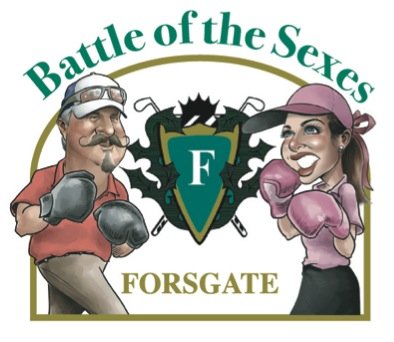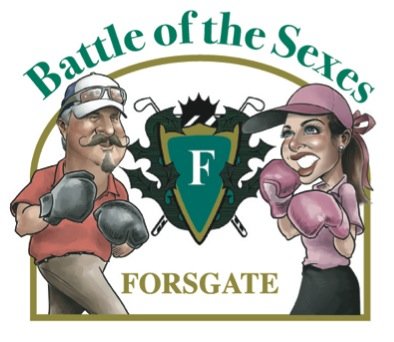 "I'm playing against Gary McCord? You mean the CBS golf commentator?  I didn't even realize he played golf!  Wow…you learn something new every day," said Creamer, an 11-time professional tour winner and 2010 U.S. Women's Open Champion who is currently ranked No. 13 in the world.
As for his opinion, Feherty, host of The Golf Channel's highly rated show of the same name, put it bluntly:  "Battle of the Sexes? It's more like Beauty versus the Beast. My money is with Paula…there was a reason McCord was 0 for 422 in PGA Tour Tournament wins.  Plus, I love pink." (Gary McCord has enjoyed success on the Champions Tour, winning the first and last events of his 1999 debut season—the Toshiba Senior Classic and Ingersoll-Rand Senior Tour Championship.)
The true winner of the "Battle of the Sexes" will be the charity beneficiaries of The Forsgate Foundation, a non-profit organization that has donated over $400,000 to worthwhile organizations since its inception in 2003.
This year, The Forsgate Foundation will donate a portion of the proceeds to Make-A-Wish® New Jersey.  Make-A-Wish® grants the wishes of children with life-threatening medical conditions to enrich the human experience with hope, strength and joy. Servicing every municipality in the Garden State, Make-A-Wish® New Jersey has granted more than 7,100 wishes since its inception in 1983.
So…whose team are you on?
Contest
Your job will be to pick who you think will win the match and what the 9 hole score of the winner will be. Contestants that guess correctly will be entered into a random drawing for a Bridgestone Prize pack that consists of some great prizes such as 4 dozen Bridgestone Golf Balls (based on a B-Fit session) and 2 hats. All you have to do is leave a comment in the section below with this information and you will be entered.