The momentum that Ben Hogan Golf has created for itself with its most recent push via their direct to consumer (DTC) methodology cannot be denied when it comes to their irons. Cutting out the middleman (read: stores) is something that just appeals to people today in the age of Amazon, and Ben Hogan Golf is doing it better than anyone else in the golf segment.
But deciding to bring metalwoods to market under the same DTC premise? That is a bold move. Making the driver only 445cc and a super traditional shape/profile with no catchy technology names? Even more bold.
I was able to spend time with a 10.5° GS53 paired with a Mitsubishi Tensei Blue 60S for this review.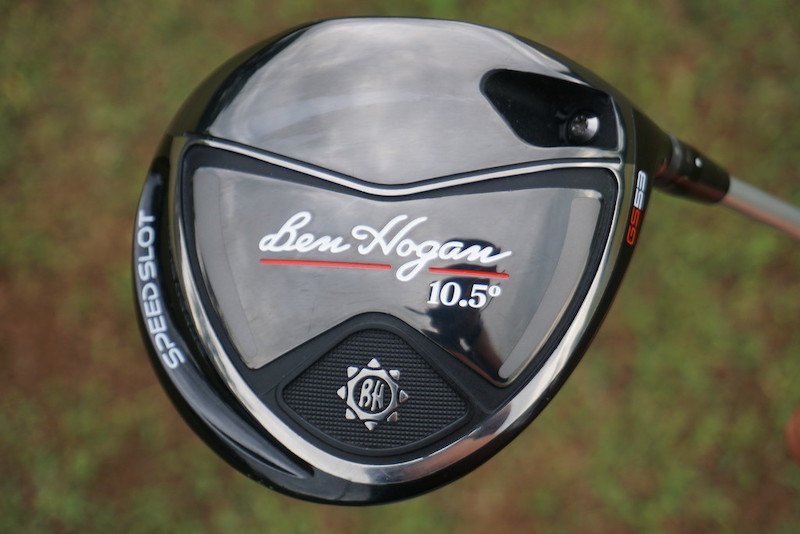 Quick Take
With the GS53 Driver, the company is holding nothing back in describing it as what golf clubs can be when sponsorship and tour play don't dictate the price. There is still tech, there are still materials, and there is still that Hogan refinement the name demands. Best yet, on the course it performs as one of the most classic looking drivers in an era of carbon fiber, and it is a surprisingly long and low spin driver.
The GS53 Driver – In the Design
Just because it is coming in at a $300.00 price point and is only available DTC doesn't mean this is a vanilla design with no tech to it. While aesthetically it is very much a throwback with its subdued badging, Ben Hogan script and emblems, and what in today's era feels like an almost dainty 445cc footprint with classic pear shape…this one wasn't haphazardly slapped together just to have an affordable price point.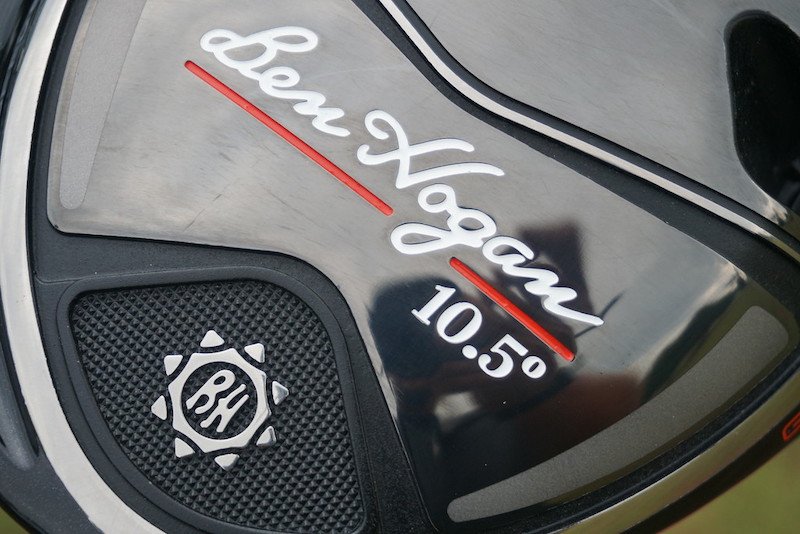 First thing is first, yes, this is a Titanium based driver swimming in a market full of carbon fiber designs, but the company believed their two-piece Ti design holds its own. The Titanium body is first created and then a forged Ti face is laser welded to the body. Let's be real, for a club to have the Ben Hogan name on it, it would be almost criminal for it not to have some aspect of the design be forged. This process also allows the company to implement all the same bells and whistles major companies do into their drivers.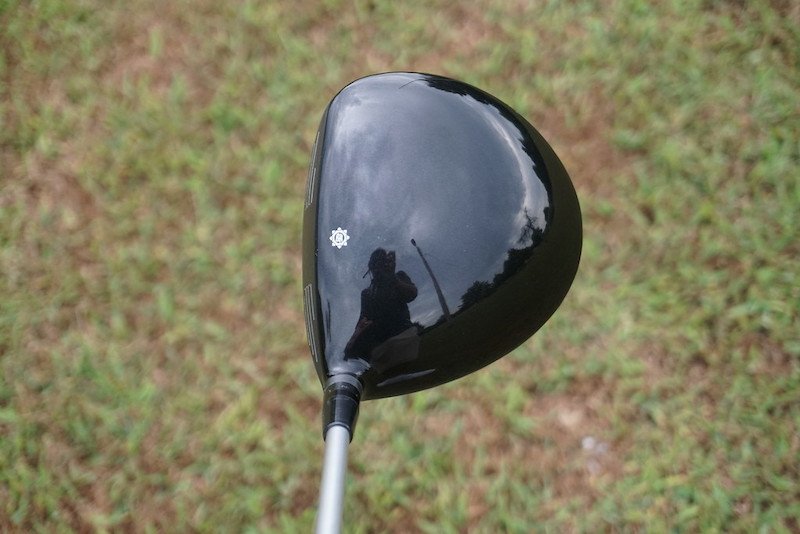 Bulge and roll? Check. Variable face thickness? Got it. Ultra-tight tolerances? Yep.
Though they aren't slapping kitschy names on all these design aspects, they are there, and with the goals of accomplishing and affording golfers the same benefits of their major OEM counterparts. Sure, the absence of carbon fiber in today's market makes a design like this at first look feel like an antique, but because of the smaller size the company believes it has allowed them to manipulate the weight in the design to keep it just as playable as the modern space-ship looking drivers.
But does it all come together on the course? Let's discuss what I saw there, shall we?
Performance
Aesthetically, it took me a little while to get used to looking down at the GS53 because it has been a while since I've seen such a "traditionally" shaped head. Obviously though, this was the goal of Ben Hogan Golf as they themselves state that today most heads are closed faces and just look "off" shape wise. Here, they went with a pear look and more squared off toe combined with what was for me a dead neutral address setup. If you are used to the trends on the market, it might take a minute to acclimate here, but if you have been around a while, this also might just feel like coming home to you.
The other focus Ben Hogan Golf had was acoustics, because they too understand that sound is feel. With a Titanium head and the Hogan websites talk of not being "deadened" where sound goes, I was admittedly concerned entering the review. But, the GS53 sounds good…extremely good. No echo like some Ti heads, no undue resonance or harshness, no sharpness, just a crisp sound/feel at impact that is addicting. This aspect truly shocked me.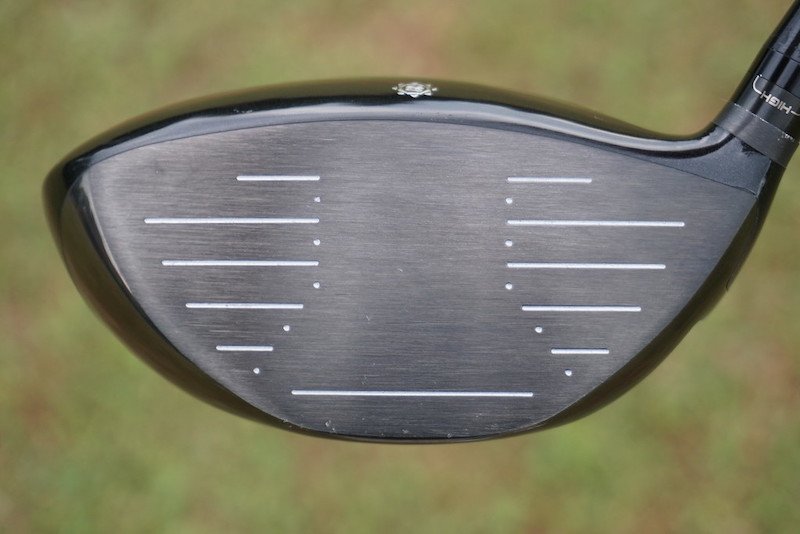 The rest of the picture was an interesting journey for me. Ongoing testing on the THP forums have talked continually about how low spin this head has been for people, and initially I just didn't see it. I hovered in the high 2,000 to low 3,000 range and just chalked it up to the shaft and head loft at first, that aforementioned sound/feel though drew me back. As I acclimated to the setup, it came alive, and in the data recorded on the Foresight GC2 which will follow this section I believe that shows.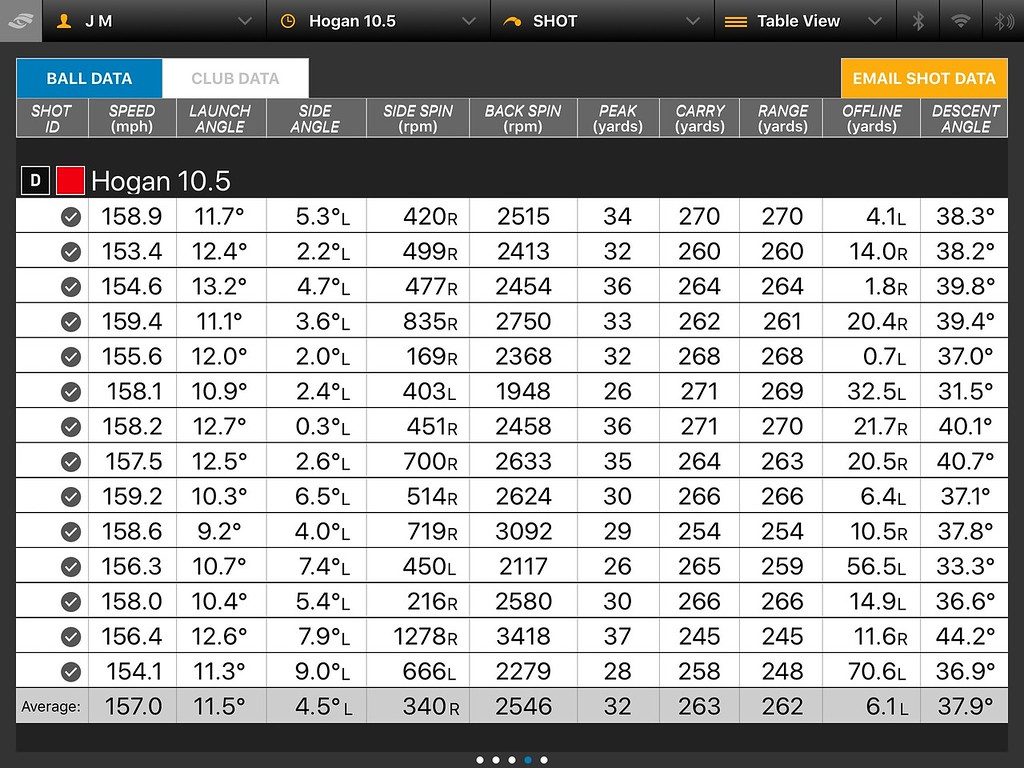 To break the above down a bit within the framework of my game/swing, the averages are right on with my gamer currently. The GS53 for me didn't hit the peak ball speeds that I have with a few of the other drivers currently on the market, but it also didn't have the valleys that some did on misses, so the averages quite literally averaged out. What I found in all was that this is indeed a pretty low spinning driver head that still affords some solid launch. Though the Tensei did force me to adjust a bit, I think the trio of shafts Ben Hogan Golf has put together (HZRDUS Smoke, Tensei Blue, and Helium) did an impressive job of affording golfers the option to find something that will work well for them.
With a 445cc head, the rest of the picture to keep an eye on is always going to be the playability on misses. What surprised me with the GS53 is that while I did still see some gear effect on the misses even with the Bulge and Roll built into the head, the spin never got the crazy jumps I have seen in some drivers. In fact, my high toe and low misses saw some spin drops that kept things very much in play for me despite the expected launch/carry/ball-speed drops as well. This driver is playable, very much so in fact.
Let's also not overlook that the company has also implemented adjustabilityinto the GS53 with their own proprietary adapter. The adapter has 8 settings and will adjust the driver +/- 1° of loft and +/- 2° of face angle. Its labeling/settings are unique to the GS53, and because of that it took some time and studying the settings chart Ben Hogan Golf has put on their website to get used to it, but it worked. With that I want to mention if you are golfer who reallylikes an open driver face, moving the settings to 2° open might make you weep tears of joy.
Bottom line, the GS53 driver exceeded any expectations I could have set for it. Individual fit and needs will always dictate how effective a club is in a person's hands, but for the $300.00 price tag this one deserves some looks, especially with the Hogan demo program available. For me, the GS53 didn't come back a leader in any specific area, but it stood toe to toe with anything I have hit this year in almost all of them. Well done Ben Hogan golf, well done indeed.
The Details
Availability Now via www.BenHoganGolf.com
Cost: $300.00
Lofts: 9.0° and 10.5°
Adjustability: +/- 1° Loft, 8 Settings
Length: 45.5"
Shaft: Project X HZRDUS Smoke (5.5, 6.0, 6.5), Mitsubishi Tensei Blue (R, S, X), UST Mamiya Helium (F3, F4, F5)