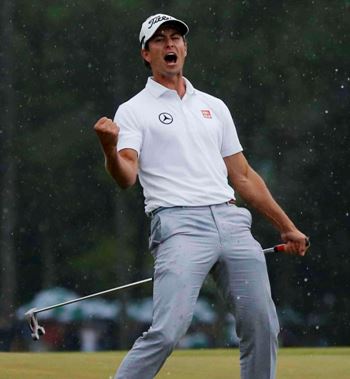 2 major championships into 2013 and we've already been able to scratch two guys from the list of best player without a major.  This list has always been a rather strange one as far as I'm concerned.  It's a list that nobody really wants to be on, yet at the same time, it's quite an honor because clearly these guys are solid players who have had otherwise outstanding careers.  I don't necessarily root for all of the guys on this list, but I will say it is really cool when you see one of them finally break through. 
Adam Scott and Justin Rose came into 2013 near the very top of this list.  Both have had some very close calls in majors and have had otherwise very solid careers.  You could see equal parts excitement and relief when the final putts dropped and it was officially their time.  Some of these guys seem downright obsessed with finally getting that first major win under their belt.  It's like you can see the desperation on their faces, especially if they find themselves close to the lead on a weekend.  I cannot imagine it is easy to have such lofty expectations each time you tee it up in a major only to continually come away empty.  Eventually the patience, which I think is the most important virtue these guys need, would have to wear a little thin.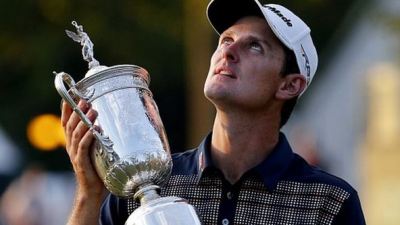 This topic was recently brought up on the THP Forum and it's no surprise that the names of Luke Donald, Lee Westwood, Matt Kuchar, and Steve Stricker dominated the conversation.  It's not hard to compile a list of 10 guys that deserve the title of best without a major – it's a pretty deep field.  Smart money says that we'll see a few more of these guys win a big one sooner than later, but all of them?  Unfortunately, I don't see every one of these deserving players pulling their name off the list.  It's a shame really, but there just simply aren't enough majors to go around and a few of these guys are going to be left out in the cold.
Here's the list I'm going off of – 10 guys. Surely we could have an endless discussion of guys who should or shouldn't be on this list, but here's what we're going with. 
Jason Day
Luke Donald
Sergio Garcia
Hunter Mahan
Dustin Johnson
Matt Kuchar
Ian Poulter
Brandt Snedeker
Steve Stricker
Lee Westwood
These 10 guys have been staples in international team competitions and in most cases they have performed quite admirably on that stage.  Look at Ian Poulter for example. If Ryder Cups were major championships he'd have 6 of them by now.   Every guy on this list has proven that they belong in the same conversation as the game's very best.   Yet for one reason or another they haven't pulled though just yet.
Time is Not on His Side
Steve Stricker, at 46, is simply running out of time.  He has been playing the best golf of his life in the twilight of his career, but Stricker only has about 10 more majors before he hits 50, and with the depth of these fields I just don't see it happening for him. 
Wants it too Bad
There are a few guys on this list that seem to just simply want it too badly.  Westwood is the first that comes to mind here.  He has such a strong record in majors, with a bunch of top 5's and even a couple of solo 2nd place finishes.  He's definitely knocking at the door, but every major that goes by without him getting the win will make Westwood press more and more. 
As much as I hate to say it, I think Brandt Snedeker is another that just seems to want it too much.  He's not a bit shy to talk about it either, which is part of the reason I like to root for him so much.  Going into the final round of the Masters with the lead, Snedeker was very open about how badly he wanted to win. It was almost like you could predict a rough finish right there.  Sure enough, a final round 75 when he had basically played near flawless golf earlier was tough to watch.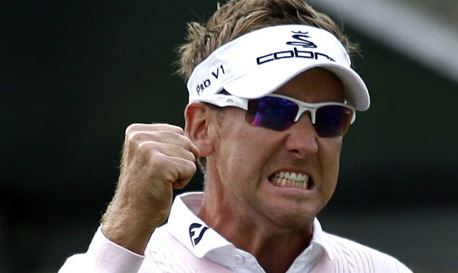 Ian Poulter is one of the best Ryder Cup players of our generation. He can play like garbage leading up to a Ryder Cup and he'll wind up going something like 4-1 if not 5-0.  Why then hasn't he won a major?  I think Poulter just puts too much pressure on himself to play flawless golf in majors and that's about as tough as playing with one arm tied behind your back.  Poulter could very well go down as the best European Ryder Cupper ever, but he's never won an individual stroke play event in the U.S.  If match play ever becomes a format for a major again Ian Poulter might be the first guy to win.
Short Game and Putting
If you can't get the ball in the hole when you're around the green you can't win a major.  It's as simple as that.  At major venues the guys with the best short games are usually the ones still standing at the end.  With thick rough and fast greens these venues put a premium on getting the ball on the green in regulation, but that just simply doesn't always happen.  Being able to minimize the damage on those missed greens keeps tons of momentum going.
Hunter Mahan can stripe the ball tee to green as good as just about anyone out on Tour, and even though his short game has improved as of late, he's still just not getting the job done with the wedges in his hands.  I think he's got the game to win a major if he can shore up the greenside chip shots. Until then I just don't see it happening for him.
Sergio Garcia is another player that tee to green is one of the very best in the world.  I think his putting has improved in recent years, but I think now he carries so much scar tissue from disappointments in majors that he'll never get it done. Ultimately that can all be tracked back to his putting.  He's had some close calls in majors, but I don't see it happening for Sergio. 
Too Good Not to Win
We're down to four that I think have too much talent to remain winless in majors for too much longer.  Those guys are Dustin Johnson, Matt Kuchar, Jason Day and Luke Donald.  Dustin Johnson might be one of the most physically talented players in the world. He seems to have all the tools to win a boat load of majors and I honestly think that once he gets his first one under his belt he could rattle off a couple wins real quick.  There isn't a golf course in the world that doesn't suit his game either.
Matt Kuchar has been all over leaderboards week in and week out for the past three or so years and it's just a matter of him putting it all together at the right time (and getting some help from a little luck perhaps) and he'll be hoisting some major hardware as well.  I don't think there are many people on the planet that wouldn't be happy to see Kuchar break through. He genuinely seems like one of the nicest guys you'll ever meet.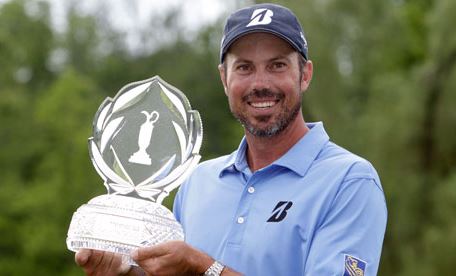 Jason Day is young, he's extremely talented and he's gaining major experience every time he tees it up.  He has come close a couple of times already and I truly get the sense that we haven't seen anything close to his best game yet.  If I had to pick one guy on this list that I thought would win first it would be Jason Day.
That brings us to Luke Donald.  Luke not only hasn't won a major, he hasn't really even played real well in too many of them.  He had a good U.S. Open last month, but otherwise he only has a total of 8 top 10 finishes. To me, someone who has held the #1 spot in the world rankings should have a better record in majors.  I honestly think he'll get one before too long. He's been a constant force on the PGA Tour for most of the past 6 or 7 years and he's still plenty young at 35.  I think his best golf is still ahead and we'll see Luke Donald get a major or two before his career is done.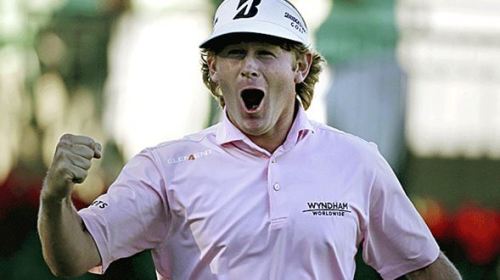 This is definitely an on-going debate. With so many talented players on the PGA Tour the guys on this list better get their act together and pull themselves off this list soon.  There is a fresh wave of young rising stars who are cocky and ready to come out and win and they don't care who's the best never to have won or not. 
It sure makes for a compelling story seeing guys like Adam Scott and Justin Rose win majors so far this year. I'd love to see two more guys from this list notch the next two majors.  It's no doubt that we're in for some excitement as we look to these last two major championships of the season.  Will we see Tiger Woods complete his comeback and notch another one?  How about Phil Mickelson fresh off a win at the Scottish Open? Can he finally win another major?  With so many world class players at the top of their game it's a very exciting season on the PGA Tour. I know I'll be rooting for one of these ten guys to pull their name from the best player without a major list.