With the different electronic devices used daily, it becomes imperative to have enough juice to get us through the day. When traveling, there is always a tiny pouch packed in my bag that has various accessories to keep my phone, tablet, and watch adequately charged. Even with an external battery, there is still a need to ensure the proper cables are in tow. Enter the MyCharge Hub Turbo, which offers an all-in-one solution and reduces the need to bring along extra power bricks and cables on your next adventure.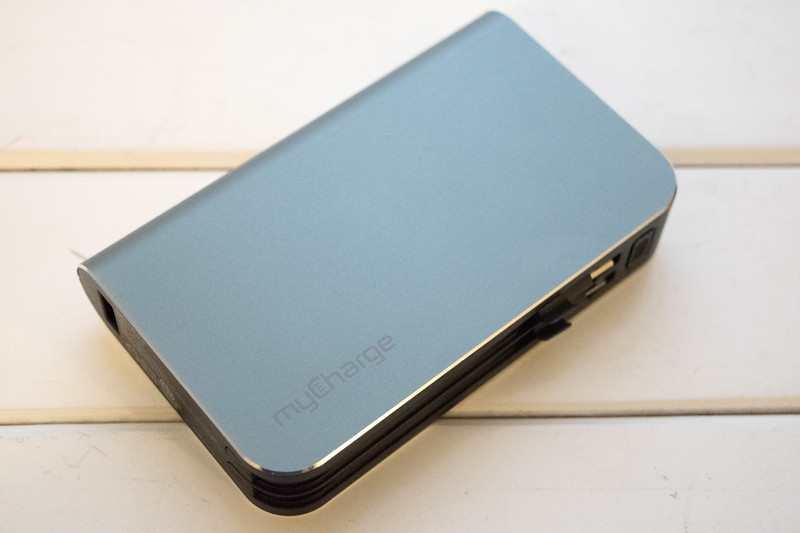 MyCharge Hub Turbo might initially look like just another external battery charger, but take a closer look and the uniqueness of this product makes it stand out against the competition. When MyCharge says that everything is built-in, they mean it. Flip-down wall prongs enable the entire hub to be plugged into a wall outlet to charge the battery. Being able to plug directly into the wall to charge already reduces the need for a power brick and charging cable. Perhaps a small detail, but this pack sits incredibly flush against the wall when plugged in, making it feel very secure.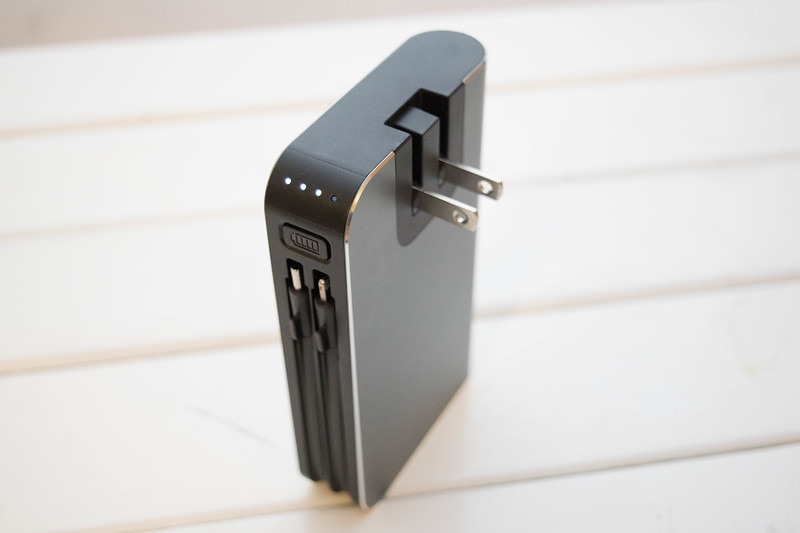 Not only are the power prongs integrated within the body, but the MyCharge Hub Turbo also brings us connected USB-C and Lightning cables, which both support 18W fast charging. For those tuned in to mobile technology, this charger is certified with Qualcomm's Quick Charge 3.0, meaning it can charge your devices up to 75% faster. Phones with replaceable batteries have become a distant memory, replaced with faster-charging devices. MyCharge says that the Hub Turbo will take your phone from 0%-50% in less than 30 minutes. During my trials of charging both an iPhone and an Android phone, both devices met the mark of gaining 50% battery power in 30 minutes or less. One thing to note about these cables is that they are only four inches long, meaning your phone will be close to the charger while plugged in. I won't lie, that was a little bit of an adjustment from when I would typically use a power bank, but I made it work.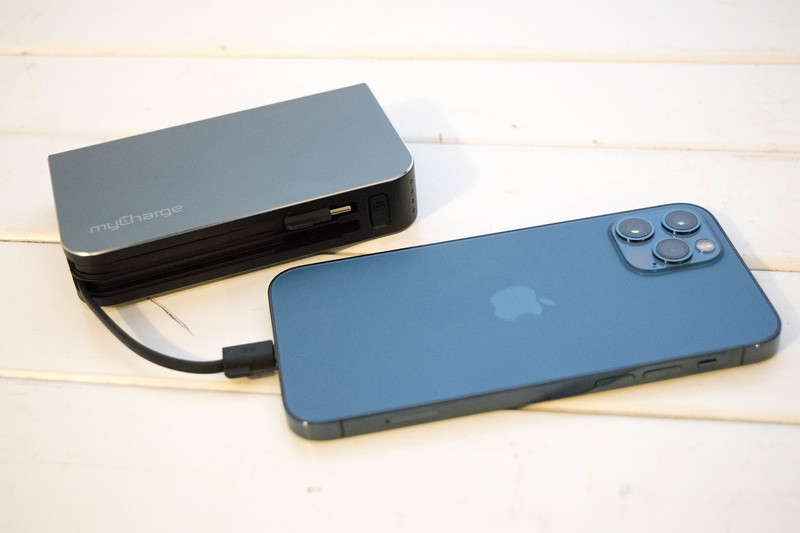 There is also a USB-A port available which allows for charging a device that is not Lightning or USB-C. This port does not charge as fast as the two built-in cables. Both connected cables are rated to deliver up to an 18W charging power, while the USB-A port will only push 10W. Even though there is a drop in charging speed, using this port to power an accessory like a GPS watch helps make this charger even more versatile.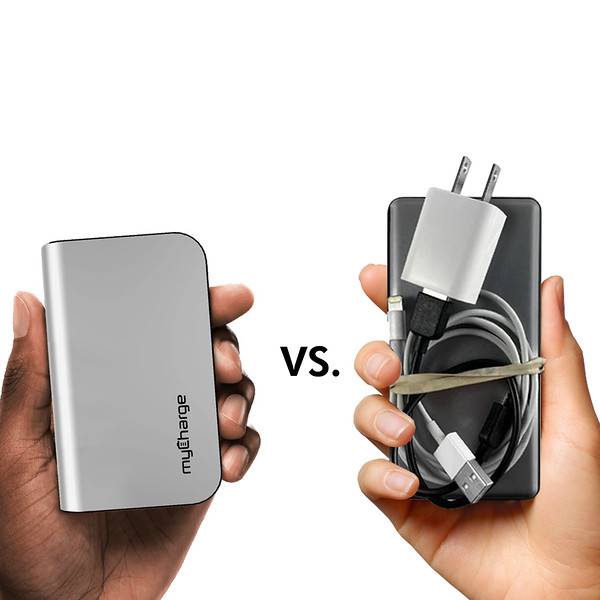 With its 10500 mAh battery, the MyCharge Hub Turbo offers more than 54 hours of juice for all of your electronics devices. Above where the cables lock in is an easy-to-read battery level indicator. Push the button, and up to four lights will illuminate to let you know just how much onboard power is present.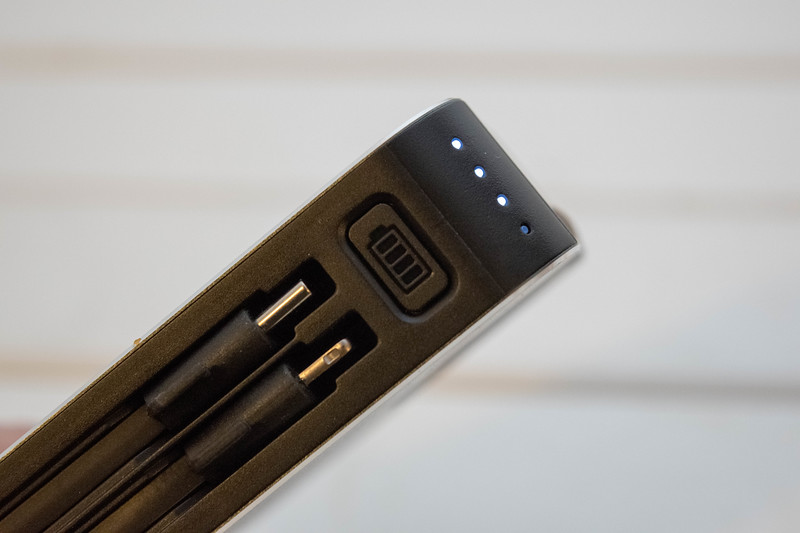 Portable battery packs are a must-have accessory for the person on the go. Compared to a traditional option, the MyCharge Hub Turbo offers a superior setup with its all-in-one design which means no more having to pack a wall charger or additional cables. Those looking for a high-quality power bank can find more information on the MyCharge Hub Turbo website at www.mycharge.com.
The Details
Price: $99.99
Battery: 10500 mAh
Charging Ports: Attatched Lightning(18W)
Attatched USB-C(18W)
USB-A(10W)