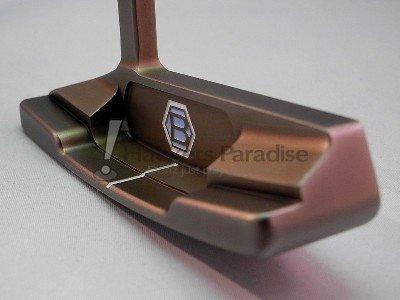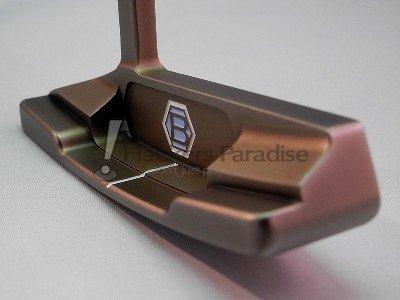 As part of what is arguably Bettinardi's most diverse annual putter line-up ever, the Studio Stock 2 (SS2) blends some of what we've come to expect from the company with some twists that we didn't see coming. A dichotomy of sorts, this isn't another rendition of the 'classic' Bettinardi calling cards, but is instead a move towards some of the traditional things we've seen elsewhere for as long as we can remember. In other words, it's classically unclassic. Confused yet?  If so, take heart in knowing that the things that matter are all there – and there in spades.
Information from Bettinardi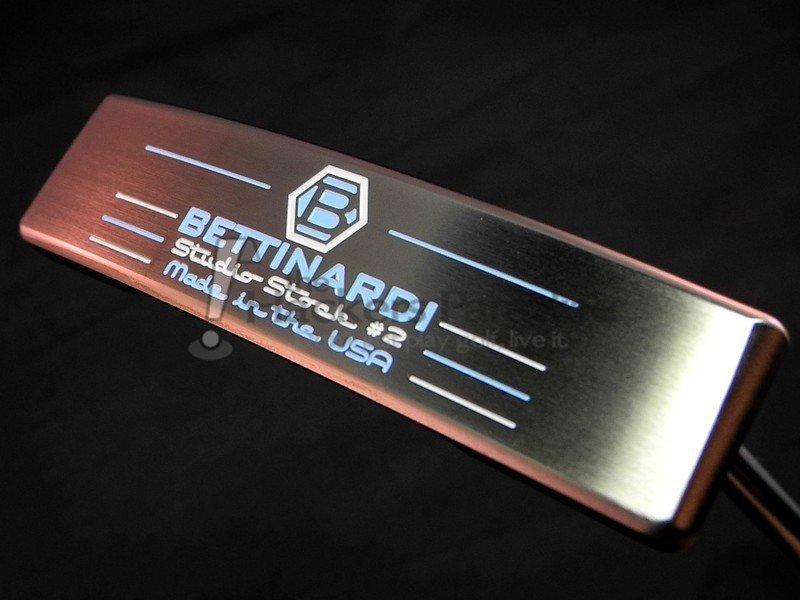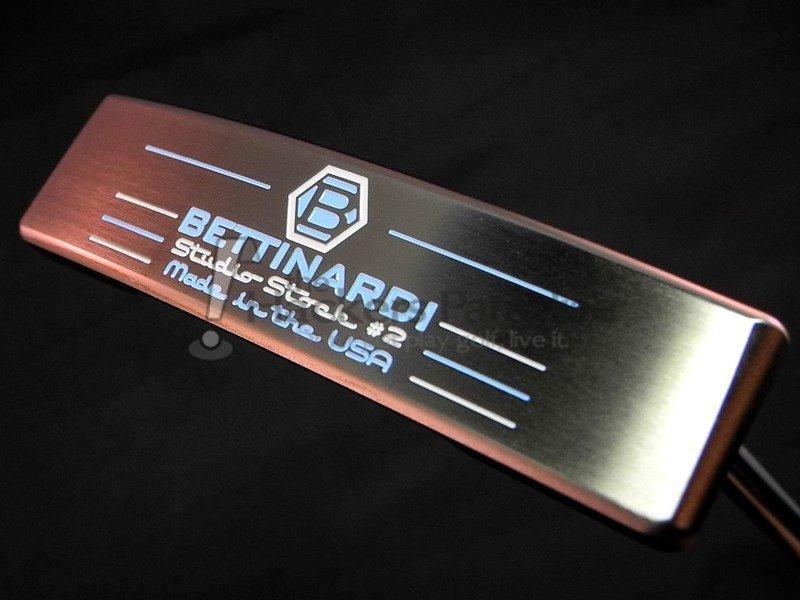 The Studio Stock 2 putter is fashioned from our classic BB-8 style head, and a proven winner time after time on the PGA Tour. Milled from a solid block of faultless carbon steel, the hosel moved slightly forward toward the toe gives the Studio Stock 2 a traditional appearance. The evolution of our new Super Fly-Mill face gives clear and distinct feedback at impact, yielding the results so critically desired. The raised shoulders and flattened bumpers distribute great weight displacement for perimeter weighting. A great blade look with stability that will make its fair share of short and long putts alike, at address this putter looks money!
Specifications and Availability
Weight: 358 grams

Material: Mild Carbon Steel

Finish: Olympic Bronze

Grip: Blue Pure Grip Standard or Midsize

Headcover: Studio Stock Legend Blue

Dexterity: Right Handed

Loft: 3°

Lie: 71°

¼ Toe Hang

$399.99
Aesthetics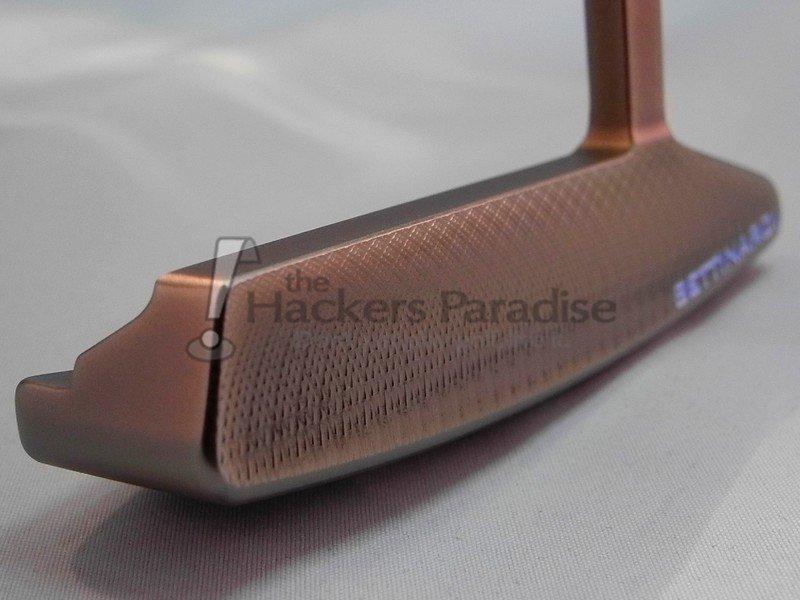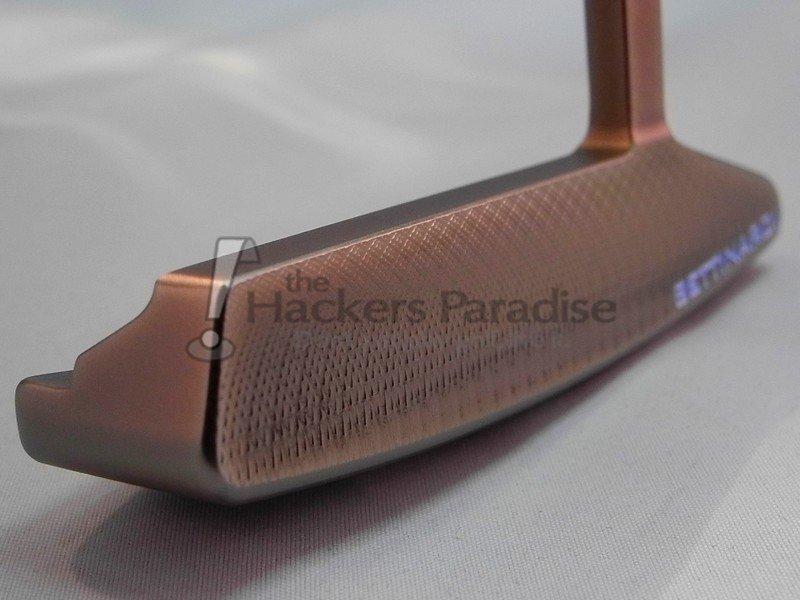 There are a couple visual features that will immediately stand out when laying eyes upon the SS2 – the Olympic Bronze finish and the very un-Bettinardi-like milling pattern on the face (not that that is a bad thing).
Bronze is a pretty bold move. That feels very odd to say considering just how traditional it is, but the statement stands. In today's world of black and satin dominance, it seems at first that the consumer will really have to find a connection to the color to make the commitment. That being said, it's truly a fantastic looking finish in person, even for somebody that was admittedly unmoved while leafing through the catalog.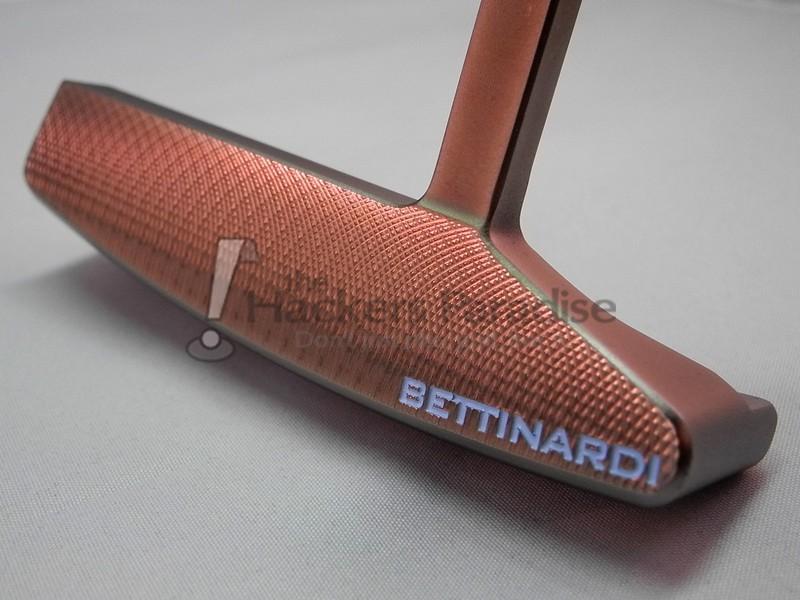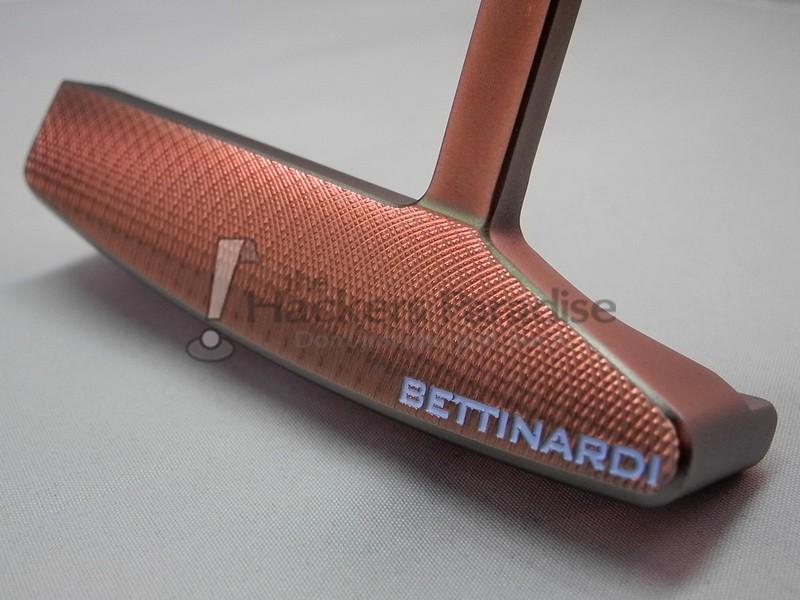 Functioning like a chameleon in a three-piece suit, Olympic Bronze is quietly everywhere at once. The sole has just a hint of polish to it, giving it the lovely ability to reflect light and cast tones ranging from satin bronze to fresh penny copper. At address it's mostly neutral, leaving little to distract the user and a simple, white sight line bisects the flange with its contrast. Still though, the bumpers that sit at a slightly different angle than the flange can pick up just enough light to change their color in the right conditions. And then we come to the face – and what a face it is. Milling pattern aside, it shares some of the qualities the sole thanks to the mutable tones it projects at different angles. Light blue paint fill somehow contrasts perfectly with the finish for an understated look. In today's high-end putter market, Olympic Bronze is deliciously different – a truly unexpected winner.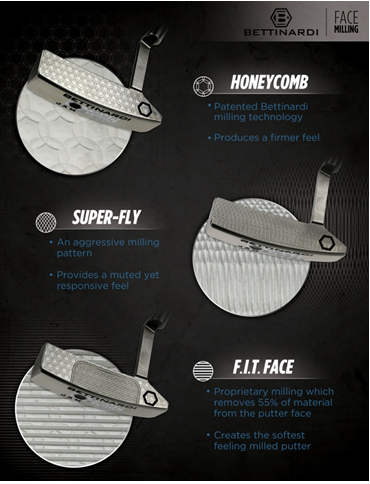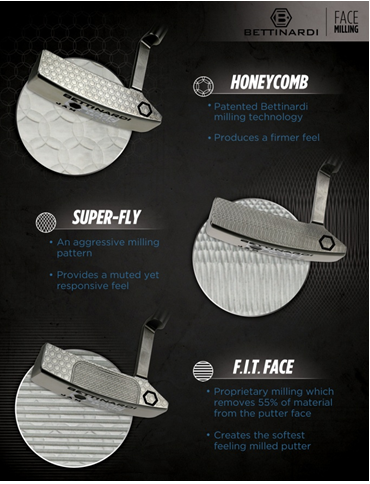 Rather than the intricate and instantly noticeable milling patterns that we are accustomed to, Bettinardi has seemingly gone backwards with the SS2's face milling. Though certainly not the first time the company has used a pattern like it, the plainness of the Super-Fly face seems to stand out more when featured in a stalwart line like the Studio Stock. Initial consternation aside, Super-Fly is there for a reason – Tour feedback. They were looking for a milling pattern that provided feel somewhere in between the firm HoneyComb and spongy FIT Face and it's exactly what was delivered. Those that appreciate a solid, dense click at impact should find much to love with the new face. It certainly bolsters the diversity of the 2015 Bettinardi catalog and from a personal preference standpoint it made this reviewer swoon.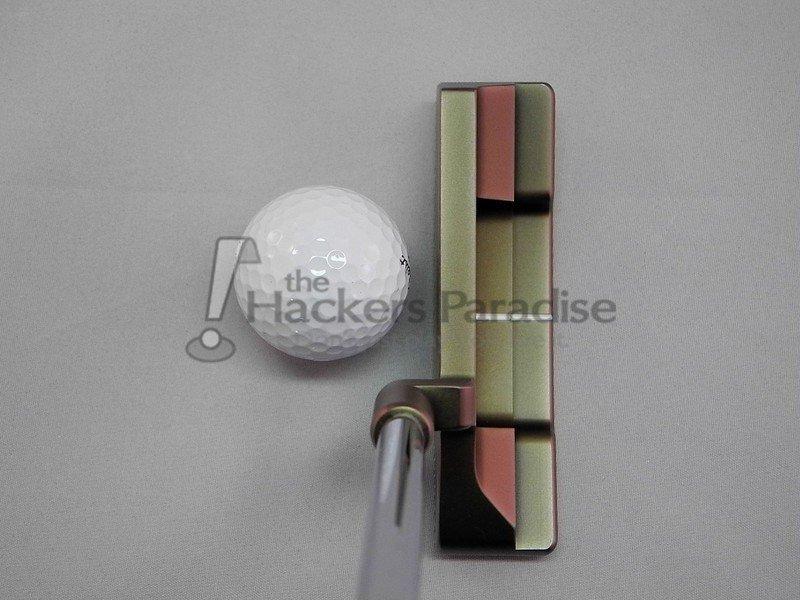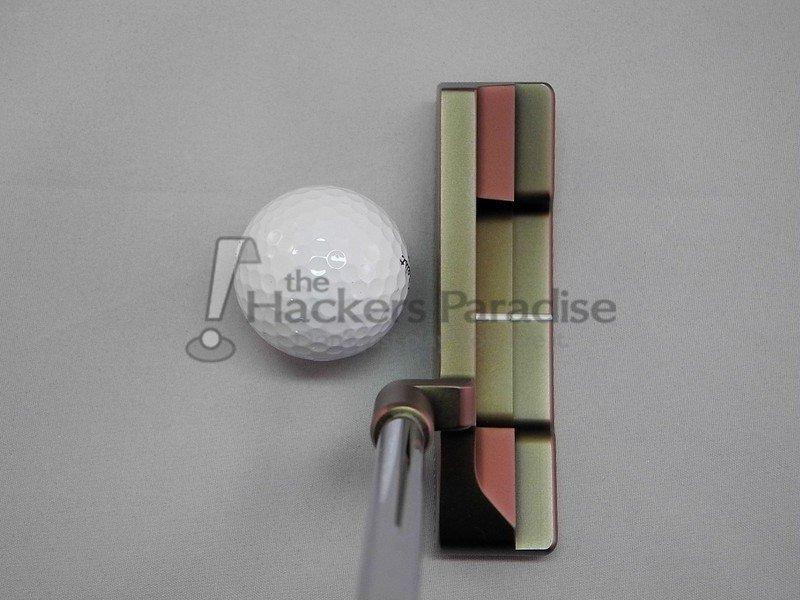 While attractive to the eye, the headcover and stock PURE grip were the only two pieces of the SS2 that didn't get much love, though they come in perfectly matched shades of blue. The headcover is impressive in appearance and seems durable, but the elastic closure (as opposed to Velcro or magnets) made it quite difficult to get on and off. The upside of that of course is that it won't be prone to falling off, but it was a minor annoyance greenside. Grips are another personal preference, and opinions will vary, but it will be hard to love PURE putter grips until the company can find a formula that eliminates the very unique scent they emit. In hand, the grip is very tacky and smooth to the touch, and the color is great, but in some ways it detracts from an otherwise nearly perfect putter.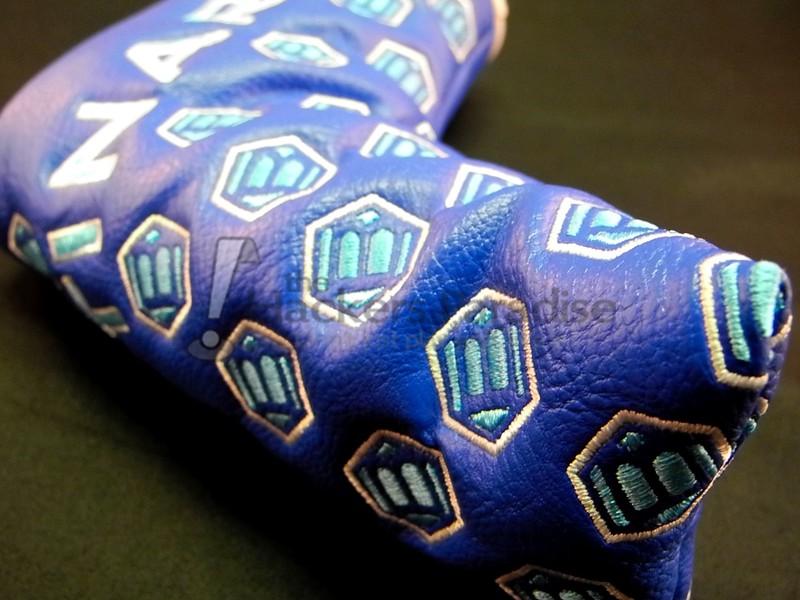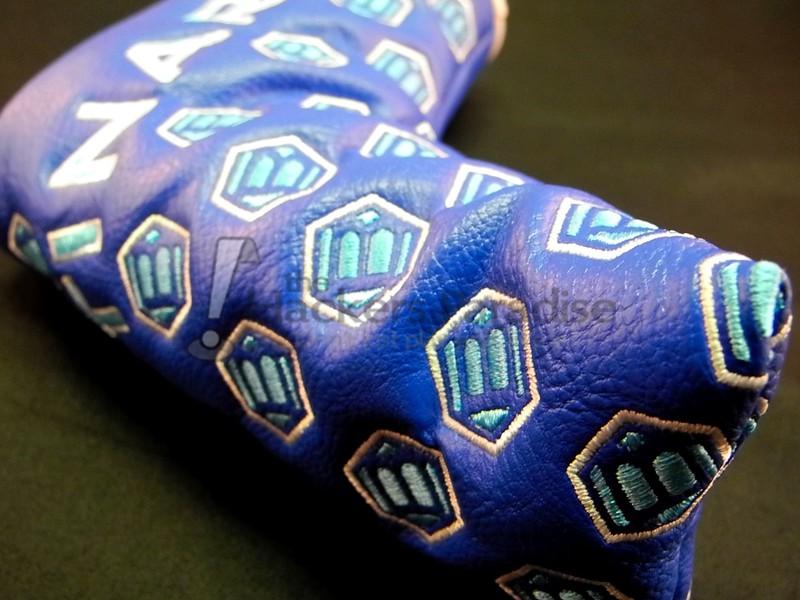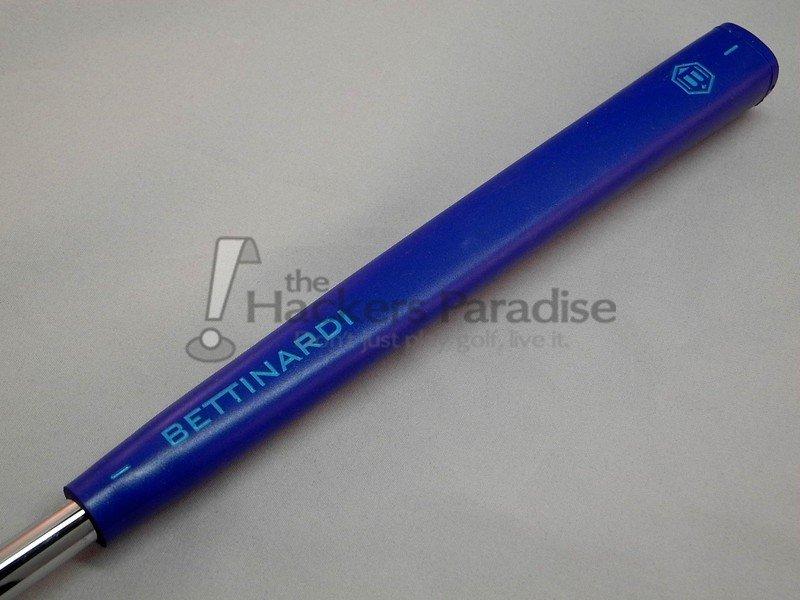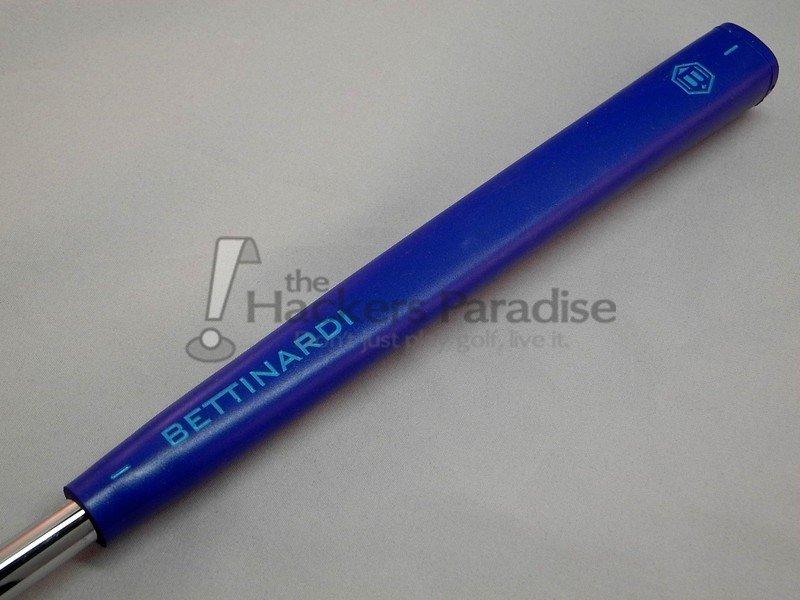 Minor complaints about the accessories aside, the SS2 gets a huge nod in the aesthetics department, which wasn't entirely expected. As noted, the simplicity of the design didn't elicit the typical Bettinardi-induced warm and fuzzies while leafing through the catalog, but in hand it all came together. It looks fantastic and feels even better at impact – a short photo session and a few putts were all it took to convert this picky consumer.
Performance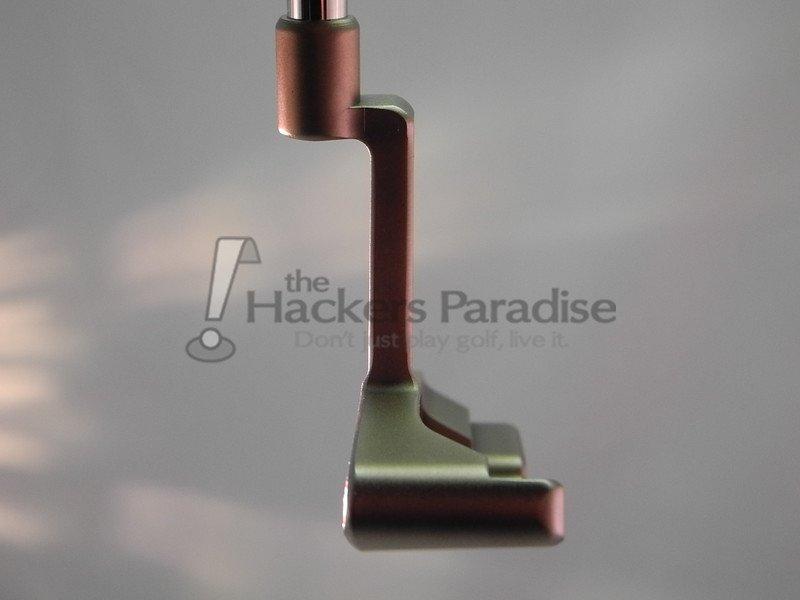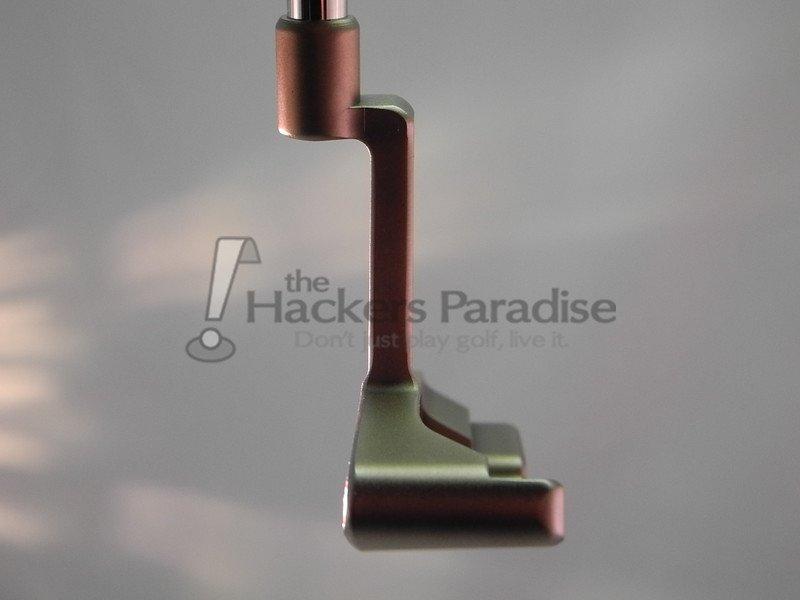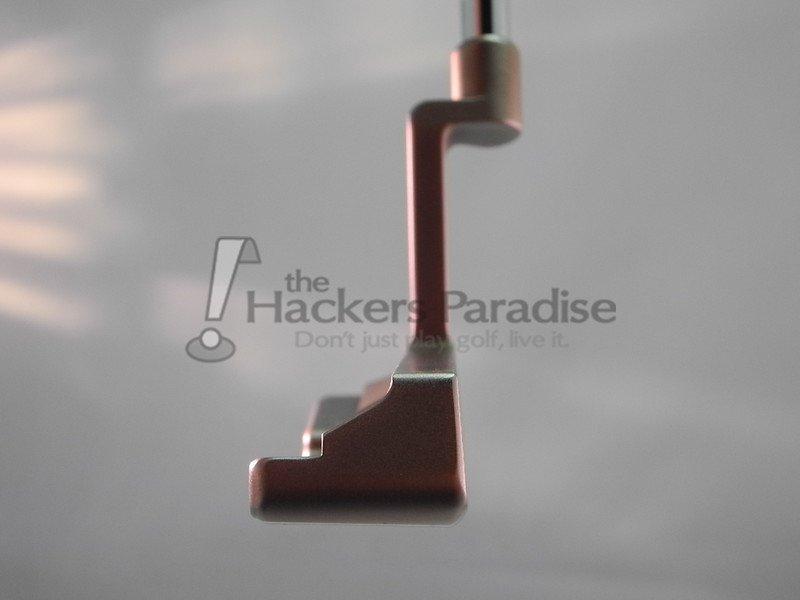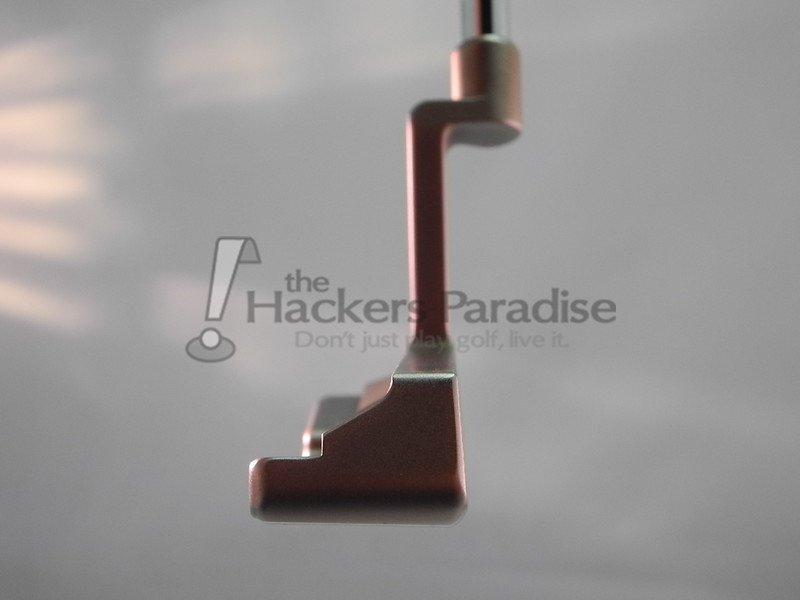 A relatively standard plumber's neck blade, the SS2's hosel sits just a bit closer to center than something like the BB8 or BB1. This gives it a little less toe-hang according to Sam Bettinardi, but otherwise it's mostly a cosmetic thing. It performed as expected for the style – easy to line up and worked well with a moderately arced stroke path. It's difficult to assign a rating to a putter based on individual performance, because the reality is that putting is affected more by outside influences than just about anything and that renders such claims meaningless. Still, on a personal level it was a joy to roll putts with, both from far away and close to the hole. There was little time need for acclimation when it came to distance control, and though slightly on the heavy side at 358g, there was no hint of the clunkiness that comes with a poorly balanced putter.
Far from being an MOI monster (we're looking at you Inovai), the heel-toe weighting on the SS2 is still substantial enough that reasonable performance can be expected from the occasional off-center strike. Toe strikes didn't show any unanticipated degradation in performance, with a loss of that fantastic feeling of center strikes being the most obvious effect. The ball still found its way to the hole on most misses in a normal range. Strikes low on the face were a bit clickier to the ear, but otherwise performed the same as center strikes for the most part. Experience has shown that miss can cause a variety of different sounds, some that are far less pleasing than others, but the SS2 held its own.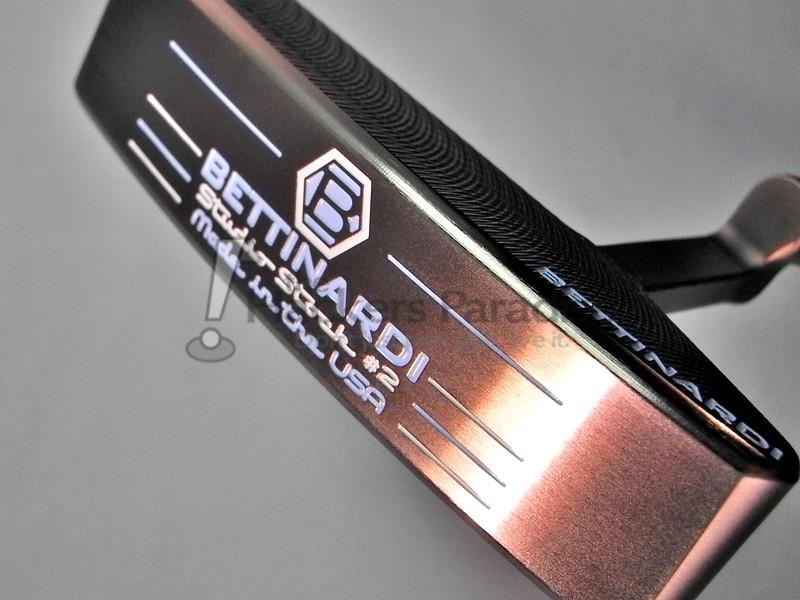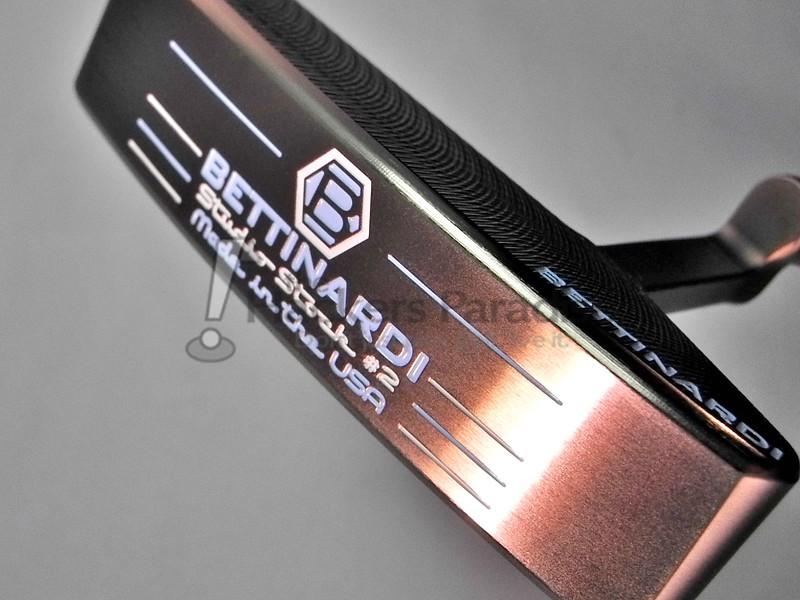 As opposed to a completely chromed sole, the Olympic Bronze held up well to a good amount of use, with little in the way of scuffing noted. Seeing a showpiece putter lose its luster quickly is always disappointing, so the durability of the finish should be appreciated. In summary, the SS2 is a beautifully crafted putter that performed very well for a golfer that prefers a plumber's neck blade. Aside from the aforementioned comments on the grip and headcover, there was very little to complain about and much to gush over.
Final Thoughts
The big mystery surrounding the SS2 is how Bettinardi managed to go so far away from his norm (with the finish and milling pattern), yet still deliver a putter that is impossible to put down. There's a good amount of risk in moving from the features that you are so well known for, but in this case it appears that it was a risk worth taking. Maybe it's mystique or maybe it's just exceptional attention to detail, but it's an undeniable home run. More information on the Studio Stock 2 and Bettinardi's entire 2015 lineup can be found on the company's website, www.bettinardi.com.