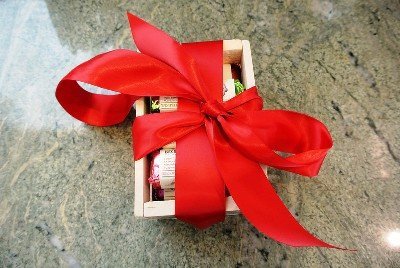 I'm a foodie.  I am obsessed with food. In fact, food is my first love – not golf.  As much as I love the wonderfully frustrating sport, if someone gave me the choice between a gourmet meal and a round of golf at an exclusive course, I would pick the meal every time.  I hope you don't think less of me now, but food has my heart.  With that said, when I was contacted by a company that makes candy bars with two golf themed options, you better believe I jumped all over the opportunity to try them. My two loves were about to come together at last.
The candy bars are called Bixby Bars from Bixby & Co.  Below is a bit of information about the company and you can read the full details straight from their website here.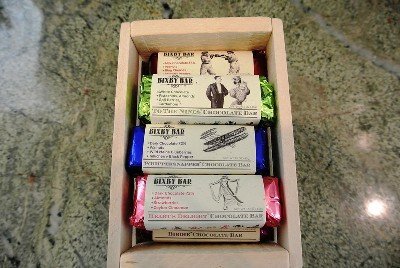 About Bixby & Co.
Bixby & Co. was founded by Kate McAleer.  Kate created Bixby & Co, a candy bar reinvented to have real food inclusions and no corn syrup.  While playing for NYU's first ever women's golf team, she noticed there was a complete lack of healthy candy bars without tons of additives and preservatives.  She launched Bixby & Co. just over a year ago and two of our bars are golf themed–Mulligan and Birdie.  We are in over 35 Whole Foods Markets and other independent natural food stores.  All Bixby Bars are handmade in small batches to ensure delicious quality and all natural ingredients.  We are certified gluten free, kosher and have three vegan verified flavors.  
The foundation of the Bixby Bar is pure chocolate, completely free of genetically modified organisms (GMO's), preservatives or added sugars.  The chocolate is combined with exotic spices, healthy buts and dried fruits and all ingredients are natural or organic.  The Bixby Bar reflects a rare combination of nutritious value and honed culinary expertise, providing a unique delight for the health-conscious chocolate connoisseur.
Bixby and Co. sent us a sample crate with twelve bars to review, two of each flavor.  You can see from the picture above that one bar is missing because my colleague, Josh, ate one the minute they arrived.  The missing candy bar is called Mulligan and features milk chocolate, walnuts, currants and cinnamon. 
His exact words were "Wow!  This is incredible. One of the best candy bars I have ever had." 
He went on to say the same thing we heard from just about everyone else we asked to sample a bar, "The flavors are so unique. It's like nothing I have ever tried before, but I really like it."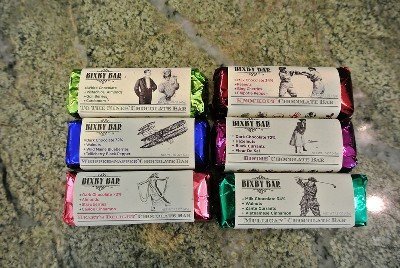 Between the two of us, we ate half the candy bars before we decided to stop being selfish and let others try them.  The majority of our testers absolutely loved the bars, with the Mulligan being the group favorite.  The only major complaint I heard was from people who don't like dark chocolate.  The sample we received had four bars made with dark chocolate and two with milk chocolate. While they wished they were all milk chocolate, I was secretly happy, because that meant more for me!
I had a taste of every bar and I liked all of them except one, the Whippersnapper.  I didn't care for the pepper.  It gave me a weird tickly, tingly, scratchy kind of feeling in my throat.  What I loved about all the bars was that, while small in size, they were big in flavor and one bar easily satisfied my sweets craving.  From the minute you bite into a bar you can tell this is not your factory churned, assembly line candy bar. These are handmade with extremely high quality ingredients.
These are not energy or a protein bars, so if you purchase them expecting that you will be disappointed.  Well, on second thought, maybe you won't. The Bixby Bars are delicious and don't have that chewy, chalky texture we all know and tolerate from energy and protein bars.  These are pure, delectable candy bars that are sure to please your palate.  Don't let the flavors and spices scare you either.  Kate really knew what she was doing when she made these unique combinations.  For example, the one with chipotle peppers is not spicy. In fact, you don't feel the spice at all, just the great flavor.   My favorite was 'Birdie' with dark chocolate, hazelnuts, black currants and fleur de sel.  As someone who loves to bake, I truly appreciated the compliment of chocolate and salt (fleur de sel). It really enriched the chocolate flavor.
Bixby Bars can be found on the company's website www.bixbyco.com, in addition to over 35 Whole Foods across the United States and various natural food stores.   They are a bit on the pricey end at around $4 per bar, but I actually think the price is right on par since they are handmade with all natural, high end ingredients,.  If you see these in your local market, I highly recommend giving them a try.   If you are purchasing from their website, try a few different flavors. In this foodie's opinion, they really are that good.