When it comes to music on the golf course, you either love it or hate it and there is little in between. While the debate rages on over music's appropriateness while playing, this article will be for those that do enjoy it and are looking for some technology to make it a bit easier.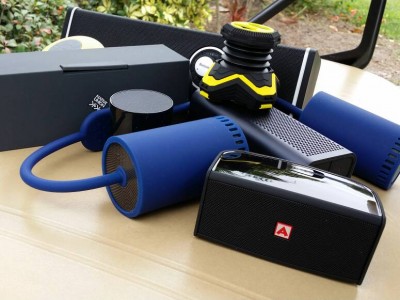 Bluetooth speakers have been around for awhile and come in all shapes and sizes. When it comes to the golf course and providing the right sound it is often times more about fitting the device somewhere to have access to it than it is audiophile quality sound. There is no debate that some speakers will sound better than others, but in terms of this testing, it is less about the subjective highs and lows of the speaker output and more about how well it works on the actual golf course.
For the THP Testing, 11 speakers were put to the test and each was graded on these items.
*Size & Portability
*Battery Life
*Overall Volume & Sound Output
*Ease of Use
*Miscellaneous Features
Speakers Tested
Braven 710
FreshETech Splash ShowerTunes
JBL Charge
Beats By Dre Pill 2.0
Native Union Switch
AYL Mini Boom Box
PUMA SoundChuck
Supertooth Disco
AYL Portable Mini Speaker w/ Expandable Bass
KitSound PocketBoom XB
Libratone Zipp
Size & Cost Matter
As you can see from the above list, there are thirteen different options and they range in price from $19 to $450 and cover the gamut in between. On top of the major price differences between them, there are also some very large size differences, with some being small enough to fit into your pocket and others being so big that they are just not practical for the course. The goal of the roundup is to provide you with options that are best suited for the course, and while booming in both sound and stature might be important for your home or office, fitting it into a golf cart and having it appropriate for play make this a different kind of test.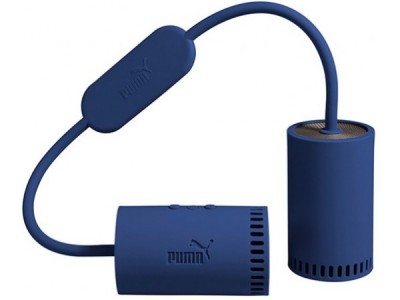 What Size is Perfect?
The honest answer is that there is not a perfect size or shape. Some work and others do not without some creative thinking, but all fit in some way in the golf cart. The most unique size and shape that worked very well in terms of placement was the PUMA Soundchuck. Due to its magnetic closure to complete a loop, the device could go anywhere and was also one of the few we found that would work well with both a push cart and those that choose to carry their clubs. After that, both the Beats by Dre Pill and the JBL Charge fit nicely in a cup holder, but both did rattle around a bit inside of it and on two occasions going over a bump caused the Charge to fall out completely. Outside of the SoundChuck by PUMA, the best device that was tested, strictly in terms of size and shape was the KitSound PocketBoom XB. The device is tiny and fit anywhere it was put and included a slightly sticky type of bottom pad that kept it in place nicely.
Pairing Ease
Some people love technology devices and using them is a breeze, yet others like to press a button and have them work. Pairing these devices with a mobile phone or MP3 device was pretty easy across the board, although some were a bit easier as they did not require pairing passwords to be entered the 1st time. Outside of that, the process was the same throughout. Go to your bluetooth menu on your phone, select scan and when it finds the device click on it.
Volume
Not all of these devices are created equally when it comes to volume. Some just do not get loud enough to be heard outside from more than a foot away and at the highest levels cause issues with major distortion. While THP is not fond of blaring music that other groups could hear on the course, not being able to hear the sound from the tee box to the cart was a bit extreme. Focusing on the highlights, the Braven 710 was fantastic in this area, as were the PUMA Soundcheck, Kitsound PocketBoom XB, AYL Mini Boom Box, Native Union Switch and SuperTooth Disco.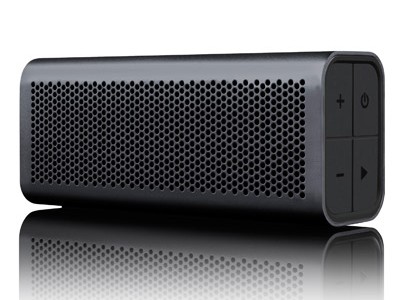 The Unique Features
Some of the devices will charge other devices while playing. The JBL Charge, Native Union Switch and the Braven 710 all did this extremely well, although you must be aware of your battery life when using this feature.
The Splash Shower Tunes is obviously made for use in the shower, but out on the course you have no fear of the elements as this little guy is completely waterproof.
The Libratone Zipp was a fantastic speaker with near audiophile type of sound, but due to the size of the device, the golf course use was rather difficult.
The PUMA SoundChuck appeared to be made specifically for this test, as its unique shape and style made it near perfect for every scenario that was thrown at it.
Sound Quality on the Course
One of the biggest questions you have to ask yourself when making the speaker purchase is how much does sound quality matter to you? The differences between the speakers were drastic in some areas, including bass output and distortion at high levels. The Pill, Charge, SuperTooth Disco, Braven 710 and PUMA SoundChuck all really excelled at putting out high quality sound that would work both in your home or your office as well as out on the course for the day. However don't let any of those not listed above slip past you, because outside of the speaker made for the shower, the sound was quite good on all of them.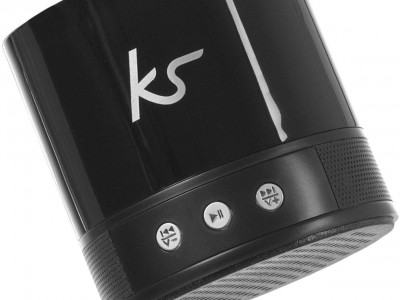 Platinum Contenders
KitSound PocketBoom XB- This tiny device put out big sound for its small size and was a favorite by all that tried it. Ease of use and a price of less than $75 make it one of the best for the task at hand. It won't produce the loudest sound or the most full, but what it does it does well and the size and price are major selling points.
PUMA SoundChuck – It is very weird looking, but the odd looks and style have merit when using the device. The magnet system in place makes it easy to hang from your bag, the steering wheel or anywhere you could imagine and it produced bold sound that was quite pleasant. A price of around $130 makes it a fairly affordable option that is fantastic for the golf course.
Braven 710 – Looks simple and similar to many on the market, but that is where the similarity ended. The sound was good and loud, the connection was easy and it was packed with features. The button system in place was a joy to use and the nonslip bottom provided great function during quick turns on the course. The 710 (priced at $160) offered quality sound in a package that was also safe from the elements.
The Rest
There is nothing wrong with any of the other speakers tested. In fact many had outstanding sound and features and just missed getting the nod. Here is a breakdown of the rest.
Beats By Dre Pill – Loud sound with easy setup. An option that gave us fits at higher volumes in terms of heavy distortion. Another struggle was keeping it secure in the cart, as this is the only speaker that fell out twice while moving.
JBL Charge – Solid device that does everything one would want. The Bluetooth connection was not quite as strong as others in its class and we found the Braven 710 (similar price and features) to offer just a bit more. The Charge also gave us some distortion issues on tracks with deeper bass at higher volume levels.
Native Union Switch – Great speaker and system that is just a bit unique for the golf course. Just a tad too big for the cup holder, but the sound put out was fantastic. Our only issue came from bluetooth connection struggles as the source (phone) moved about 10 feet away from the device.
AYL Mini Boom Box – Coming in at less than $50 made it hard to keep this one off the platinum list. Truly one of the surprises in the whole roundup with incredible sound considering its small size. The touch sensitive top of the device was the only reason it was not top in its class. The red lit buttons were hard to see in the shining sun, but outside of that this device proved to be a stellar option considering the price.
SuperTooth Disco – The size offered a major challenge for the golf course, and despite its large size, at high volumes there appeared to be quite a bit of distortion. Despite that, the unit priced at around $100 is quite the bargain if someone is looking for a stationary device for a home or office.
The Splash Shower Tunes – At first it appeared to be just a gimmick, but for use in the shower it might be the perfect option for those that are looking for that. Unfortunately, overall volume was lacking for the golf course. Otherwise, at $39 this would have been a great option.
AYL Portable Speaker w/ Expandable Bass – With the price at less than $20 it's hard to argue with things such as sound quality and controls. The device has a very small foot print and with a quick twist opens up/expands to provide a more full sound. If you can overlook some clunky controls and awkward design, you will get a neat form factor and decent sound output for a great price.
Libratone Zipp – Large speaker that has sound quality that buries most in its class. The $400 Zipp from Libratone worked incredibly well with features that make it unique. Unfortunately the size is the major drawback for on the course use. However, if you are looking for a high quality speaker for your home or office, it is worth checking out.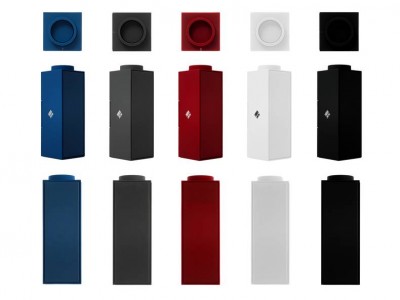 Overall
Whether or not music is appropriate for the golf course is up to the individual and the course rules where play is taking place. The goal for the roundup was to test out the options that are popular as well as introduce readers to some new options that they might not have heard of yet.
One thing that was learned and very helpful was finding out that there is a device for just about every budget out there that will do the trick. When it comes to something as subjective as music sound, if the ability exists, please test the device for yourself and determine if it will fit your needs.
Let us know which device you have in the comments section below or join thousands of other golfers in the THP Forum right now talking about everything related to golf.