2012 has been a coming out party for Brandt Snedeker in many ways and he capped off a wonderful season with a big win yesterday. It was a wonderful story involving an extremely humble guy that will next week showcase his talents in the Ryder Cup for Team USA.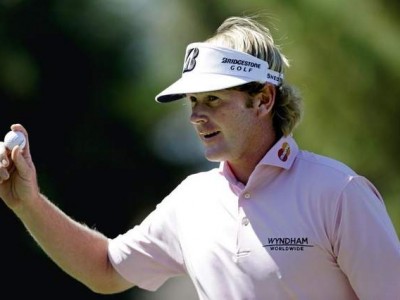 With this win, Sneds wins the huge payday in the FedEx Cup for 2012.
During the press conference after the event Snedeker said, "I'm not a flashy guy. Of all the people I know, I'm the last one that needs $11 million. We'll be able to help a lot of people". When asked about buying a new car, "I've driven the same car for four years. It only has 24,000 miles on it. Why do I need a new car?", said Snedeker.
Brandt Snedeker WITB
Driver – Taylor Made Burner Superfast 8.5 (Motore VC 7.2 X)
FW – Tour Edge Exotics CB4 13 Degree (Motore Speeder 8.1 X);
Hybrid – Ping Anser 20 Degree (UST VTS 100 X)
Irons – Bridgestone Golf J40 Cavity Back Irons 4-P (SteelFiber i95 Constant Weight S-Flex)
Wedges – Bridgestone Golf J40 (blk) 52 Degree (TT DG X100); Bridgestone Golf J40 (blk) 56 Degree (TT DG Spinner 119); Titleist Vokey TVD K grind widesole prototype 60 Degree (TT DG S400)
Putter – Odyssey WH XG Rossie
Ball – Bridgestone Golf TOUR B330 (2012)