As the ball used by all competitors in the 2022 World Long Drive Association (WLD) Championship, Bridgestone claims their new e9 Long Drive ball is their longest golf ball to date. It was designed with assistance from several WLD competitors, including the association's president, Bobby Peterson. Although the e9 will be used by the world's fastest swingers in all official WLD competitions, Bridgestone also believes the ball will positively benefit amateurs.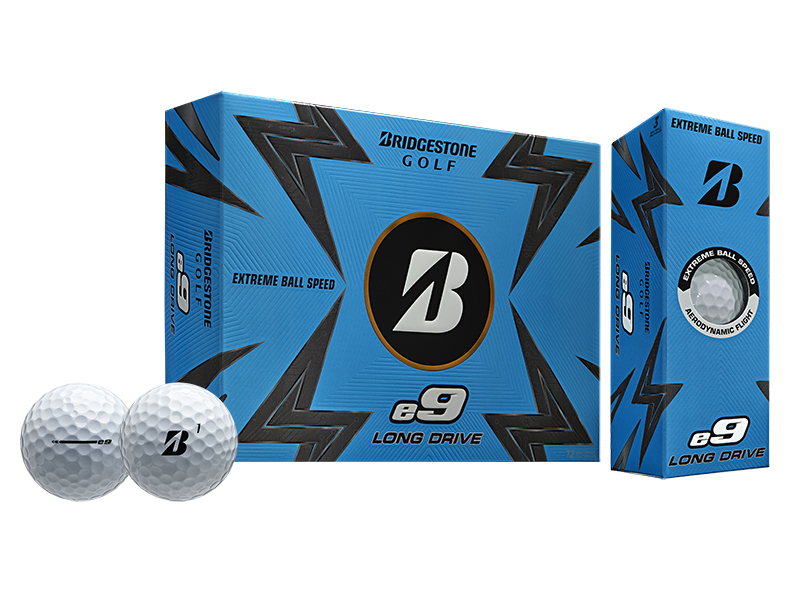 The e9 Long Drive is a two-piece ball with a seamless Surlyn cover that feature's Bridgestone's 330 dimple pattern. In addition, it features an "extreme gradational core", which means the center is softer than the firmer outer area. This core design promotes both higher ball speeds and lower spin on shots from long clubs.
"We were excited to develop the new e9 Long Drive with help from the WLD," said Elliot Mellow, Bridgestone's Golf Ball Marketing Manager. "Innovation that leads to advanced performance is always our focus, and with over 900 Polymer engineers on staff and innovative technologies like our gradational core and seamless cover, we're confident this new golf ball will provide exceptional distance for recreational players as well as professional long drivers."
Unlike many balls in the 'distance' segment, the e9 has a slightly lower-compression core and built-in sidespin reduction that should make it relevant even for slower swing speeds. This should result in more forgiveness and slightly higher launch angles in addition to high speed and carry distance.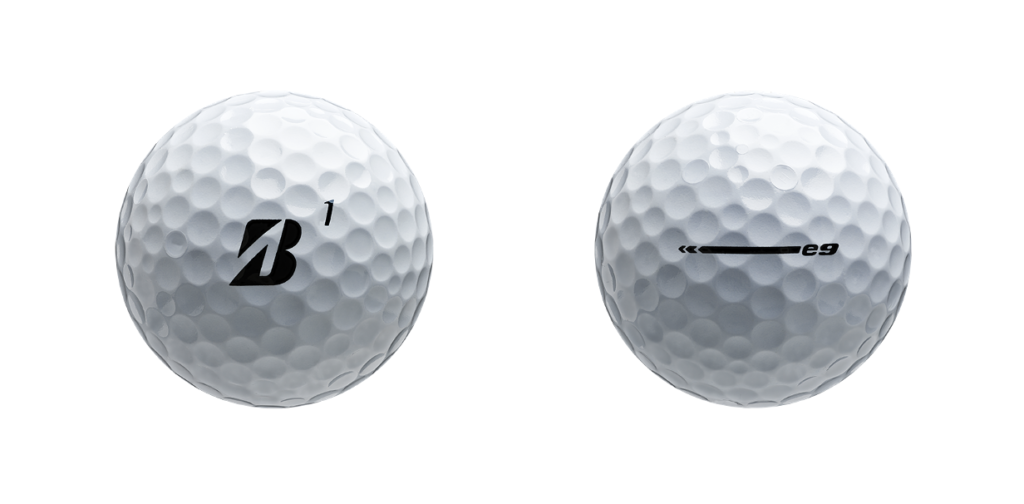 "Long drive competitors and recreational golfers alike play in a variety of turf conditions, some of which don't allow for much roll," says Mellow. "Through our work with the WLD we determined that the e9 Long Drive would need to promote maximum carry for optimum performance, and also have less sidespin. Our engineers combined Bridgestone's gradational core design with our aerodynamically superior 330-dimple pattern to develop an impressive package."
Details
$29.99 per dozen
Available only in classic white