It is a golf ball showdown and this week we have a multilayer lower compression golf ball with a urethane cover in the Bridgestone TOUR B RX and the e12 Contact. What happens when we compare them in the THP Tech Studio with multiple clubs to see how they perform?
In this episode of THP TV we have Adam Rehberg from Bridgestone Golf in the hitting bay with us to talk technology. You will see all of the swings and data and Adam walks you through what we are seeing in the data.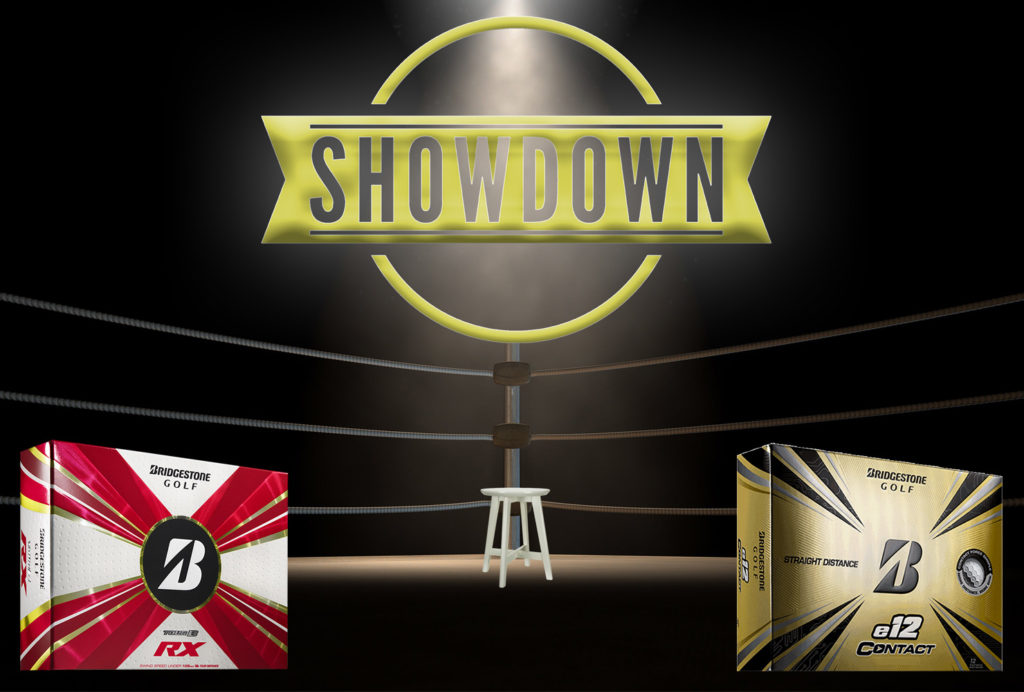 Tale of the Tape
Back in January, Bridgestone Golf released their latest line of TOUR B products including four brand new balls. This golf ball showdown features the Tour B RX vs the e12 Contact. The latter launched last year and if you missed the breakdown on this ball geared towards Straight Distance, you can find it here.
What are the differences in this Bridgestone RX vs e12 Contact showdown? Adam breaks much of them down during the video, but the one that sticks out is the obvious, the cover material. While the Tour B line of products features a urethane cover, the e12 Contact features a surlyn material.
In this video above, watch all of the swings and then hear the breakdown of the data. Which one of these fits you better?
For more information on this or any of the Bridgestone Golf products, check out their website at www.bridgestonegolf.com.