This year Bushnell announced their latest laser device and the Pro XE Rangefinder was shown off at the 2019 PGA Merchandise Show. When it comes to innovation, few companies bring new features to the world of precision quite like Bushnell, and this device is no different.
Here is equipment expert Michael Vrska breaking down how the new device works, and what features make it stand out.
At the end of the day, the goal with any rangefinder is precision and ease of use. You want a device that gives correct readings and you need a device that will not slow down play in doing so. The Bushnell Pro XE does both of those things remarkably well. As explained in the video above, their next level "Elements" feature that measures both temperature and barometric pressure to assist in getting exact yardages in Slope mode works tremendously well. We won't go as far as saying that previous devices have been incorrect in distance measuring, but this device has taken it to the next level of accuracy, especially for those that experience climate changes in their golf seasons.
It seems like such a trivial addition, but what Bushnell calls "Bite" is something every rangefinder should have (and others do). A magnet built into the device to clip onto your riding cart, push cart, or anything else is just perfect. At first glance we figured this was more about finding a solution to a problem that didn't really exist. After a single round of use, it's safe to say that all of us involved in testing this device loved the magnetic feature. One note, while playing a course with very bumpy cart paths, the device did come off the post once, so it is something to keep an eye on.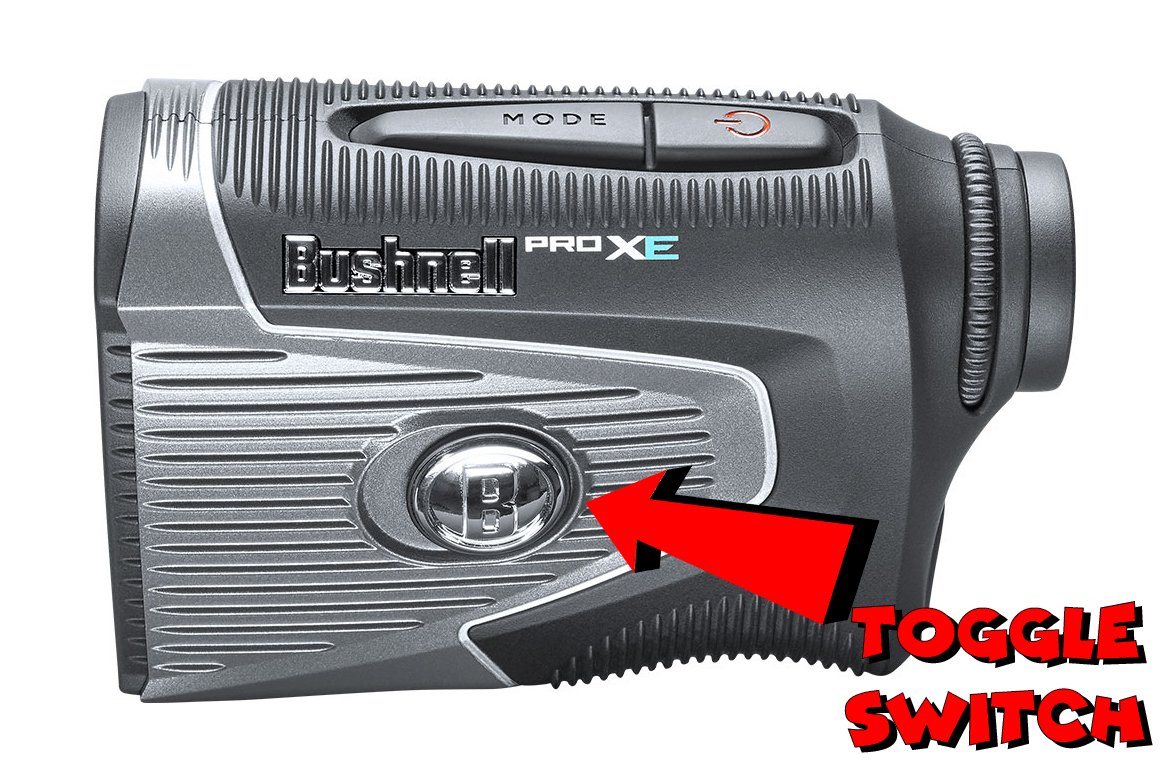 The final million dollar question is whether or not the device is legal for different types of play. Bushnell has something they call Slope-Switch Technology which lets you toggle in and out of the ability to use Slope Mode. In the off position, you have a USGA conforming device that is legal for tournament play (according to rule 14-3/0.5), and then a quick switch on the side lets you activate the feature again for use when not competing.
It is a higher end device with a price tag to match, but if it is something you are looking for, our friends at Budget Golf have them in stock and with the THP Coupon on the right hand side of this page, you can save over $80 right now.
The Details
In Stores: Now
Cost: $549