Each year more and more devices are hitting the market that are aimed at making sure the golfer has correct distances. One of the companies at the forefront of the releases is Bushnell Golf and they have released their latest model in the laser rangefinder category called the Tour X.
Features
Exchange Technology – Slope Technology when you want it, tournament legal when you need it
Dual Display Technology (DDT) for all lighting conditions
E.S.P. 2 (Extreme. Speed. Precision.)
PinSeeker with JOLT Technology to zero in on the flag
Slope Technology provides compensated distances for elevation changes
6x Magnification with HD Optics (objects appear 6x closer)
5 yards-1,300 yards ranging performance (450+ yards to a flag)
Accurate to 1/2 yard
Posi-Thread™ battery door
2 Year warranty
3-Volt 123 battery and premium carry case included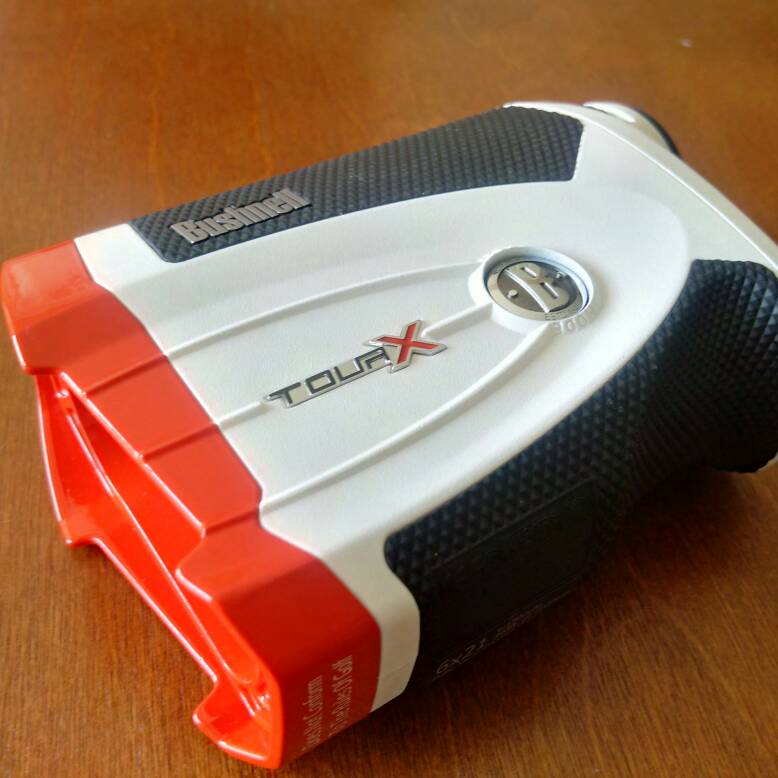 Impressions
When you think of what you want a laser to do, it is quite simple. The three things that come to mind for most golfers testing these devices are
Accuracy
Easy to Read
Fast Display
Bushnell not only covers the spectrum with those needs, but throws in a whole lot of wants as well. The first thing that caught the eye of THP early on was what the company calls Dual Display Technology (DDT) and what that does for the player is very simple. Bushnell in the past has released rangefinders that had both a black display as well as a red display and the Tour X goes a step farther in having a quick switch on the device that toggles between the two colors depending on the lighting situation. Not only does it work as intended, it's a feature that is used far more often than expected.
From there, the big news for this release is what is called Exchange Technology. This gives the ability of the laser to be in slope mode or not depending on whether or not the golfer wants/needs to use one or the other. Slope mode calculates the distance when terrain factors in such as hitting uphill or downhill and it works extremely well. Take off one cap from the front and put on the other that comes with the unit to make it completely USGA legal for tournament play. While a feature similar to this hit market several years ago by another manufacturer, that device was not legal for tournament play and Bushnell has completely perfected it.
The Tour X still offers JOLT for precise measuring and while the commercials on TV come off as a bit overdone, the feature is one of those items that once you use it, you are lost without it. Hit your target and a small vibration runs through the laser letting you know you have the correct distance. Simple, easy and works perfectly as intended.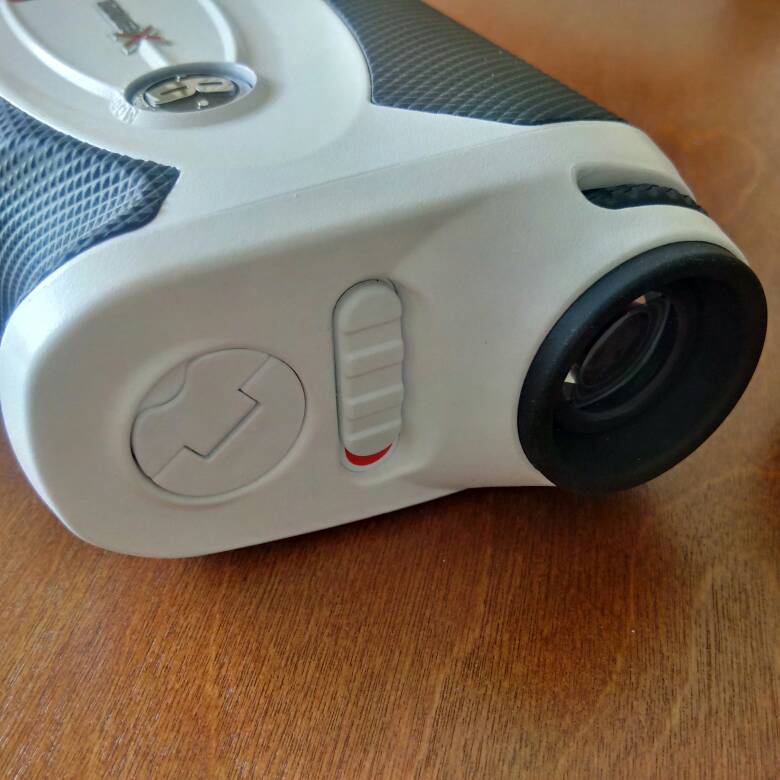 Comparing To Other Devices
It is not common to see a company take all of the feedback from their device lineup over the years and put it all together into the "Cadillac" of a unit. Not only has Bushnell done that, they have been able to completely remake the category as a whole. No rangefinder on the market will offer the feature set that the Tour X can offer and while it comes at a premium price, you can expect a device that covers the gamut in needs and wants.
The three needs listed above when searching for a rangefinder will be available in other models for a few less dollars. What Bushnell has done has taken the Tour X and put the needs in a place where they are perfect and added wants that have never even been thought of before.
Final Thoughts
The Bushnell Tour X laser rangefinder is an incredible piece of technology that will give you everything you want in a distance measuring device and do it quickly and accurately. For more information on this or any other product by Bushnell, check out their website at www.bushnellgolf.com.