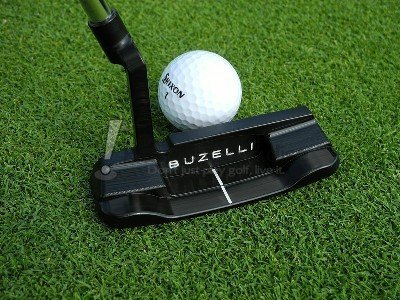 Though the golf equipment industry is one of the more difficult ones to make a mark in, many of us have pondered how great it would be to design our own golf clubs. Ryan Buzelli, a self-professed garage tinkerer, set aside his fears and doubts and took a dream to reality by creating his own line of high-end milled putters and divot tools bearing his last name. His initial offering, the STA-1 is a slight twist on a classic shape that is milled and assembled in the USA. The Cinderella story notwithstanding, what may catch the consumer's eye the most is that Buzelli is offering the STA-1 for $100 less (give or take) than many of his competitors.
Ryan Buzelli and Buzelli Golf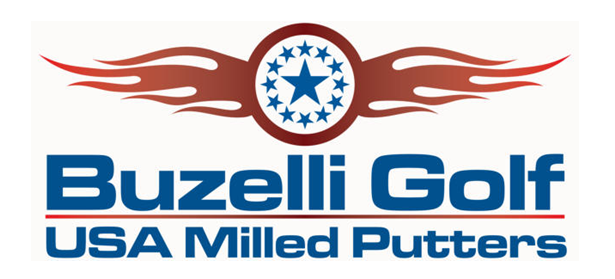 Buzelli's story is one that a great deal of our readers will find amazingly familiar. Residing in the greater Chicago area, the 34 year old, married father of two children took up the game of golf about five years ago, quickly finding himself hopelessly addicted. Like many, he dabbled in club building and tinkering when he had free time, finding a great deal of interest in refinishing older PING BeCu irons and putters.
This is where Buzelli's story takes a sharp turn from the garage tinkerer's however. After toying with the idea of starting his own company, possibly in refinishing, he eventually decided to go all-out and begin producing milled putters.
A move like this carries great risk, but as he said when talking to THP, "The risk of failure is very high I know. A no name making putters is suicide. But I am a risk taker. What's life when you don't follow your dreams?"
While researching the concept of his own putter company, Buzelli first looked to China, where a large portion of the market's putters are milled. After some contemplation, he opted to produce the putters in Tinley Park, IL, though his cost essentially doubled. Though this is a rather bold and costly move, he hopes that this fact will eventually help separate his company from the pack.
All of Buzelli's putters are paint-filled, assembled, and packaged by him and offer a limited lifetime warranty.
As a fledgling company, Buzelli only offers the STA-1 putter and a milled divot tool at the moment, but his plans include additional designs as his business continues to grow. He'll be at a major industry tradeshow in Tinley Park this upcoming February where he plans a formal debut to the industry, so those in the area may consider dropping by to see what is on the horizon.
The STA-1 Putter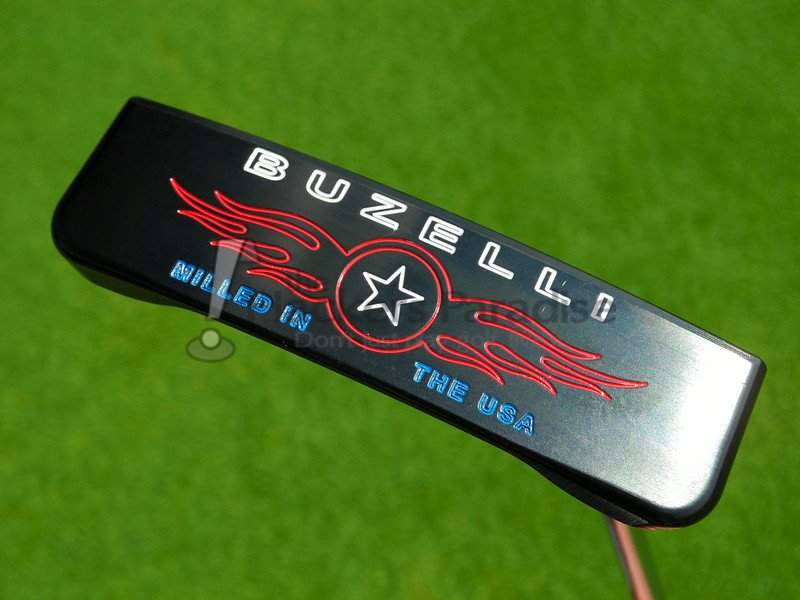 A total redesign of a classic. Hosel shortened for more connection with your eye to your hands. Sole widened for more stability. Heel to toe lengthened for more balance. Center of gravity enlarged for more consistency. New micro deep milled face for feel. Biased bottom shelf for added control
Product features:
1st edition Buzelli STA-1 Putter
Soft carbon 11L17 steel
Low glare black chrome finish
Specifications:
Full shaft offset
355 Grams
70 degree lie (custom available)
3 degree loft
32.5" – 37" Length
Dexterity: Right handed (LH coming soon)
Limited lifetime warranty
$269.95
SD-1 Divot Tool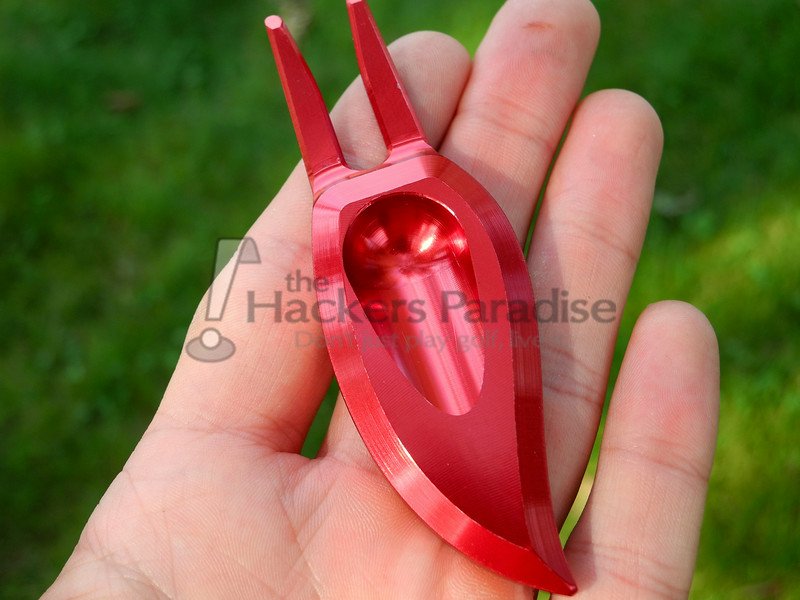 1st edition Buzelli Golf divot tool

Aluminum USA milled

Laser engraved

Red anodized finish

Ergonomic finger slot for comfort

Light weight

$25.95
Priced competitively, this nifty little divot tool is more than light enough to carry in the pocket thanks to its aluminum construction. Though more color options would be appreciated by the masses, the red finish is certainly attractive to the eye and the tool does its job as well as one could hope.
STA-1 Aesthetics
As noted above, the STA-1 is a new take on the old, reliable Anser style blade. Subtle modifications to this time-tested design both differentiate the Buzelli offering and provide the performance benefits of modern putter design. Many of the alterations are slight enough that they won't be noticed unless the user is actively looking for them, which should be a good thing for the purist. A good example of that would be the shorter hosel. Unless the STA-1 is laid next to a more conventional Anser blade, the length appears nothing other than normal. The wider sole maybe the most noticeable adaptation, and while it will please those looking for a little boost in MOI, it still stays short of being over the top in appearance. Pictured next to a Scotty Cameron Newport 2 below, it is easier to see the small things that make the STA-1 unique.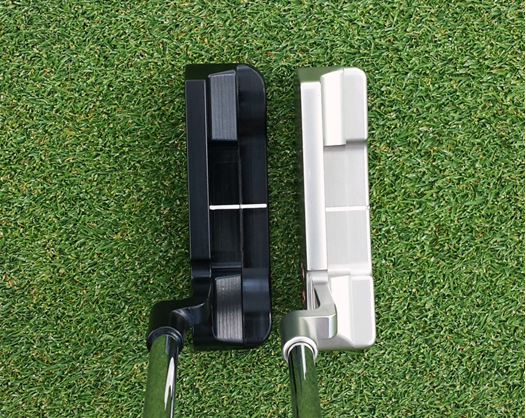 Though priced on the low-end of the boutique putter spectrum, the STA-1 offers many, if not all, the features one would anticipate. As noted, the putter is milled in Tinley Park, IL and the glare-resistant black finish is decorated with light circular milling that adds both complexity and elegance. The face has what Buzelli calls a 'micro deep milled' pattern, but for simplicity's sake we can just call it deep milled. The pattern and depth of the milling is relatively aggressive and gives the face a bold look compared to the rest of the putter, most of which is a little more understated.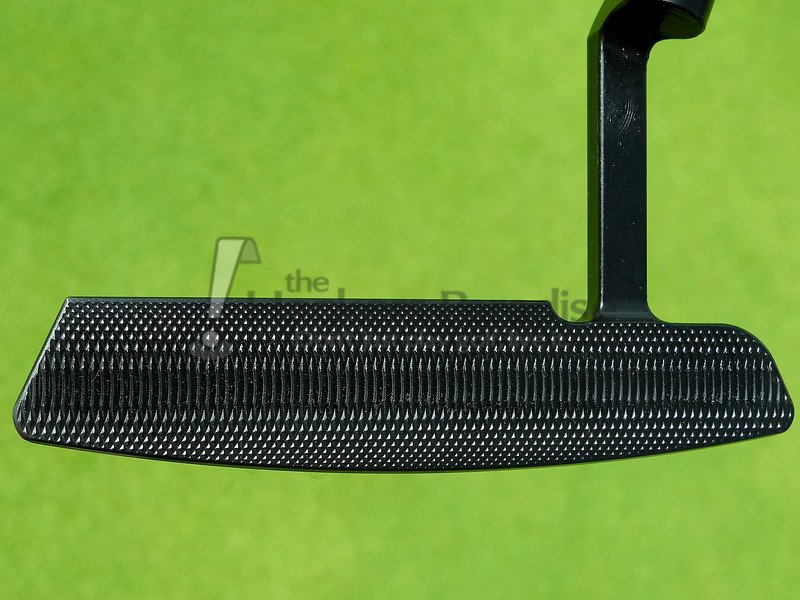 The milling contributes to some dampening of the sound at impact, which is a slightly muted, higher toned click. A good point of comparison for sound and feel would be the Seemore DB4x, if the DB4x was milled. Coincidentally, both are milled out of the same 11L17 carbon steel.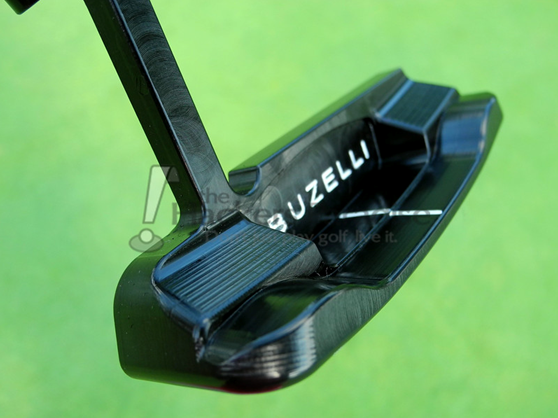 Cross-face impact showed slight discrepancies in sound compared to center strikes, as one would expect with a milled blade putter – mostly a less 'meaty' sound that nearly everyone is accustomed to. Impacts low on the face were a bit more pronounced in sound variance however, with a notably higher tone produced.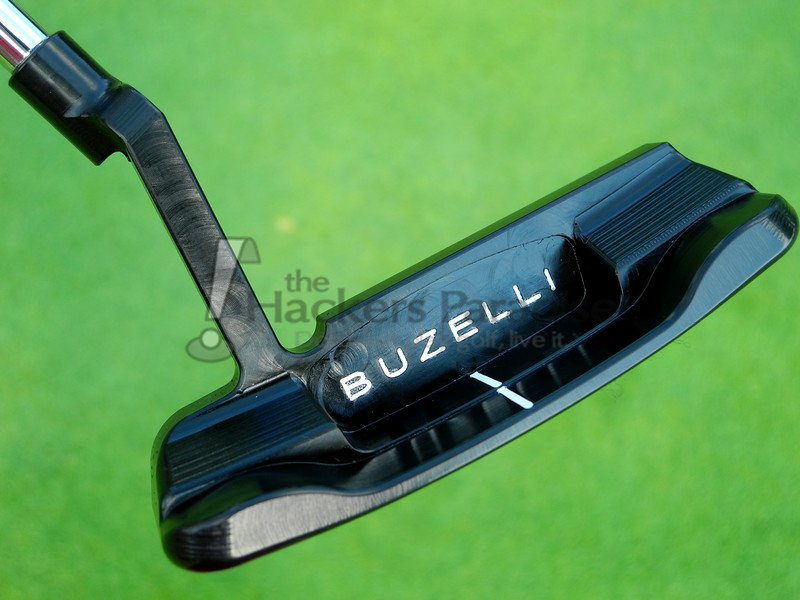 The labeling on the STA-1 is a pleasant contradiction. While the company name is sophisticated in appearance on both the sole and cavity, the Buzelli logo is pure Americana and the red, white, and blue paint fill reinforces the fact that the putter is a product of the United States.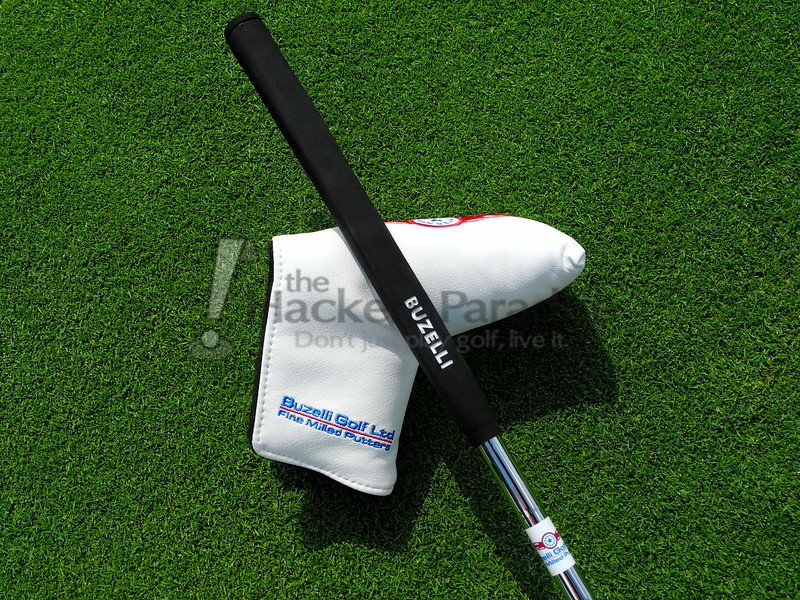 Finishing off the total package are the Buzelli labeled LTD-1 grip and LTD-1 headcover. The grip is a familiar feeling soft and tacky pistol-style grip that is offered in standard size, while the head cover has a Velcro enclosure and a bright white material with the Buzelli logo on top.
Performance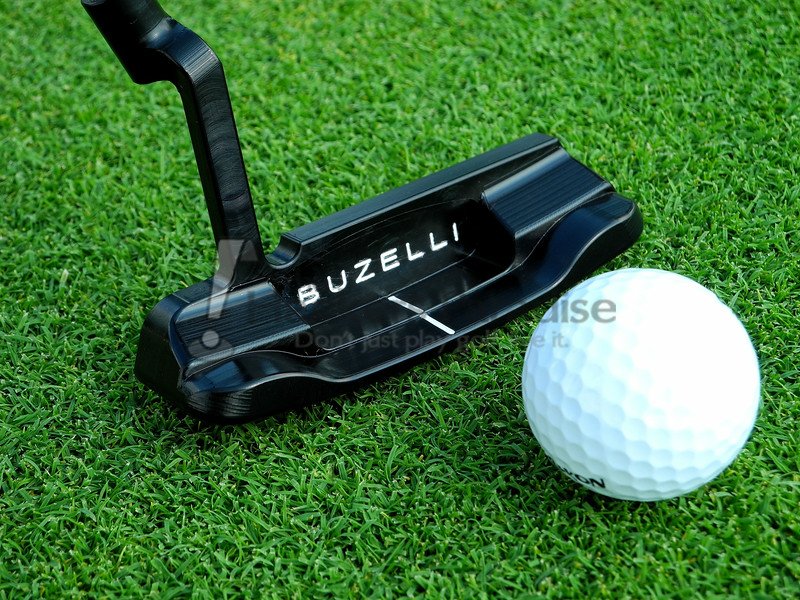 The STA-1 was tested on bentgrass surfaces of moderate speed, both on the golf course and at multiple practice areas.
Though results with a putter are often an inferior measure of performance (due to the human element and chance), thorough testing was warranted with the STA-1 since it was designed by such a newcomer to the industry. As an Anser style enthusiast, the reviewer was able to compare it directly to a number of other similar builds from most of the big names in the boutique genre.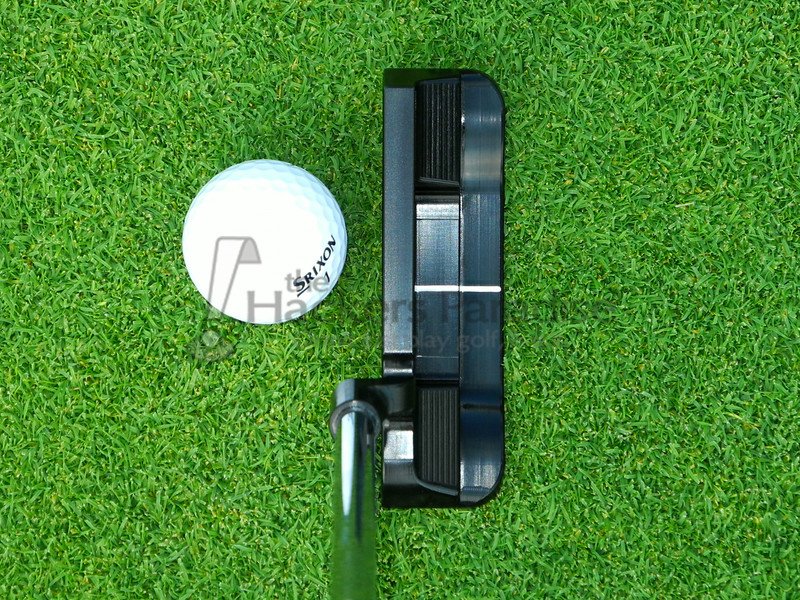 Results seen were excellent and typical of what one would expect from any high-end putter maker. The head was easy to set square behind the ball, with the white sight line contrasting very well against the black face. The slightly wider sole did seem to contribute to better than average performance on off-center strikes, those on the toe especially. A slight deviation in distance was noted, often leaving the ball in line with the hole and at tap-in range (rather than slightly past the hole as expected out of a center strike). No abnormal skipping or jumping was observed, though that is often a product of the puttee rather than the putter anyway.
Final Thoughts
In summary, the STA-1 performed like a slightly more forgiving Anser style putter, which is exactly what it was designed to be. The fact that it is priced well below the majority of its competitors makes it a product worth seeking out. Those looking for the utmost is 'softness' will likely not find it here, nor in many high end putters for that matter, but those that can appreciate the variety and unique nature of different builds will certainly find the slight click at impact enjoyable. All the markings of the luxury we come to expect from a fine milled putter are present in the STA-1, just at a considerably lower price. Adding to that is the appealing idea that 'one of us' is building it right here in the USA. More information on the Buzelli STA-1 including ordering instructions and warranty information is available at www.buzelligolf.com.