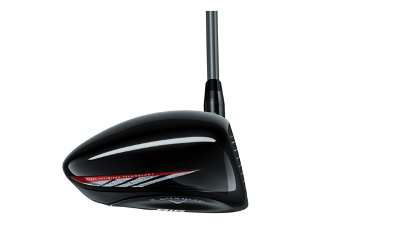 With a focus on maximizing distance for lower swing speed player, the Big Bertha V series combines light weight, aerodynamic improvements, and advanced face construction. As a compliment to the early 2014 release of the Big Bertha and Big Bertha Alpha, the V series looks to provide distance to this subset of players, which Callaway believes gives them a line to meet just about everybody's needs.
 Big Bertha V Series Driver – Information from Callaway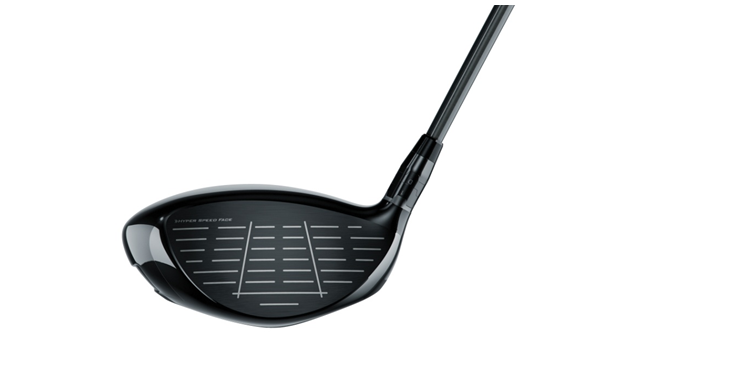 Our Fastest Bertha Yet.
There are many ways to find distance – one of them is speed. And speed (and lots of it) is exactly what we're bringing in the Big Bertha V Series Driver. It's the newest member of our Big Bertha Family, built for distance from lightweight materials, better aerodynamics and refined components, with a high MOI and OptiFit adjustability. We've said it and we'll say it again, it's here to give you more speed than you've ever had so you can get #BerthaLong.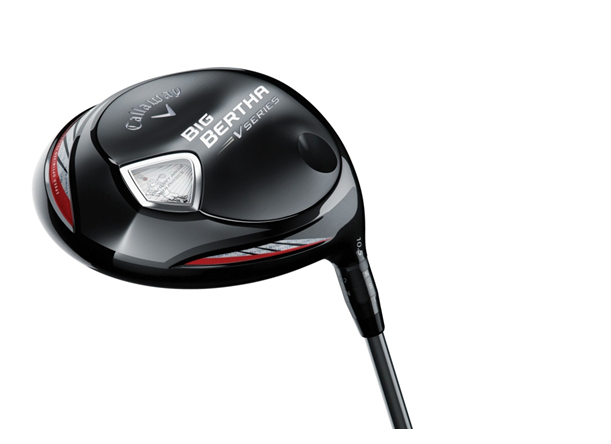 Speed Optimized Technology
A lightweight design starting at 290 grams. A lighter club helps create more clubhead speed, which helps create more ball speed, which helps you hit the ball a long way.

Aerodynamic shaping lowers drag through the entire swing to give you faster swing speeds.

Forged Composite material in the crown that's lighter, leading to maximum clubhead speed for higher ball speed.
Hyper Speed Face
This proven face technology delivers higher ball speeds across the face so you consistently hammer long drives.

Lighter, hotter (of course) and more robust to help produce those increased ball speeds.
OptiFit Technology
An adjustable hosel that lets you choose from a combination of 8 different loft (-1, S, +1, +2) and lie angles (Draw or Neutral) to find your optimized trajectory and shot shape.
Performance Lightweight Premium Shaft
One more way that we give you more speed in the Big Bertha V Series – an ultra lightweight Mitsubishi Bassara Shaft.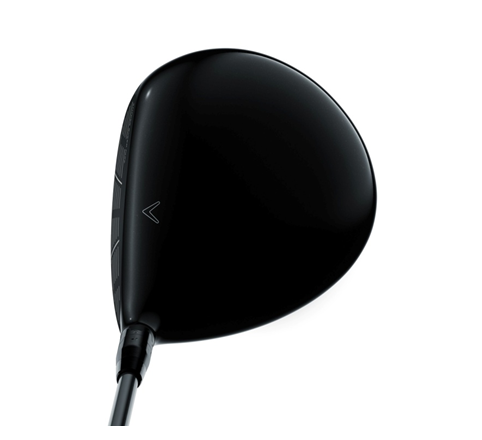 Specs
Pricing: $399

Lofts: 9.0. 10.5, 13.5 HT

Club length: 45.5"

Shaft: Bassara 42 grams in 10-degree and 13.5-degree HT, Speeder 565 in 9-degree

Grip: Men's Universal Red, Women's Universal Blue
 Big Bertha V Series Fairway Wood – Information from Callaway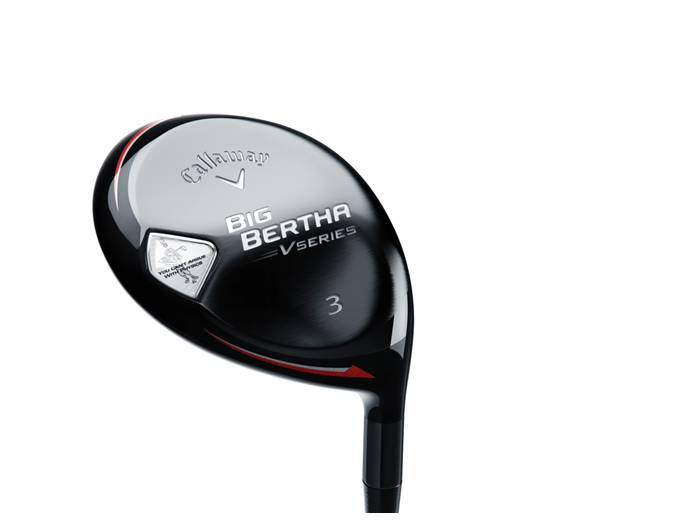 Our Fastest, Most Friendly Bertha Fairway Wood.
How did we build the new Big Bertha V Series Fairway Woods to give you speed, long distance, speed, versatility, speed, friendliness, and more speed? By packing in all the lightweight speed optimized technology you can handle, putting in our Modern Warbird soleplate for that versatility, and adding new high launch designs to easily get the ball moving up in the air. So they're a lot faster off the clubface (that's an understatement), you can hit them from anywhere, and here's something you'll want to know…they're the most friendly fairway wood we've ever made.  
(Oh, and P.S., remember the legendary Heavenwood? We're bringing it back as a special V Series option!)
Speed Optimized Technology
• An advanced, lightweight aerodynamic clubhead design to deliver maximum clubhead speed for superior ball speed and greater distance
• Lightweight shaft to generate faster clubhead speeds
Hyper Speed Face
• It increases ball speeds across the face for longer, more consistent distance
Modern Warbird Soleplate
• Increases versatility from everywhere with an updated design that builds off of one of the most versatile fairway woods ever produced
High Launch Design
• Increases launch angle to get the ball up in the air for improved distance, especially when the impact is low on the clubface  
• Higher launch helps to create our most forgiving fairway wood ever
Special Heavenwood Option
• Every golfer could use the new Heavenwood in their bag. This unique fairway wood configuration can provide more consistent distance and tighter dispersion than you might get from, say, a standard 4-wood and 7-w
Specs
Pricing – $249

Shaft – Bassara Lightweight Graphite Shaft

Grip – Men's Universal Red, Women's Universal Blue

Offering – 3, Heavenwood, 5, 7, 9

Heavenwood is available in a 20.5° loft

Club Lengths – 3-wood (43.25"), Heavenwood (43"), 5-wood (42.5"), 7-wood (42"), 9-wood (41.5")