Two years ago, Callaway released the Apex line of clubs and golfers quickly reacted to the unique blended set of performance in forgiveness with extremely positive thoughts. Today Callaway is announcing the follow up to that set, named the Apex CF 16 or New Apex Irons and the changes are very interesting.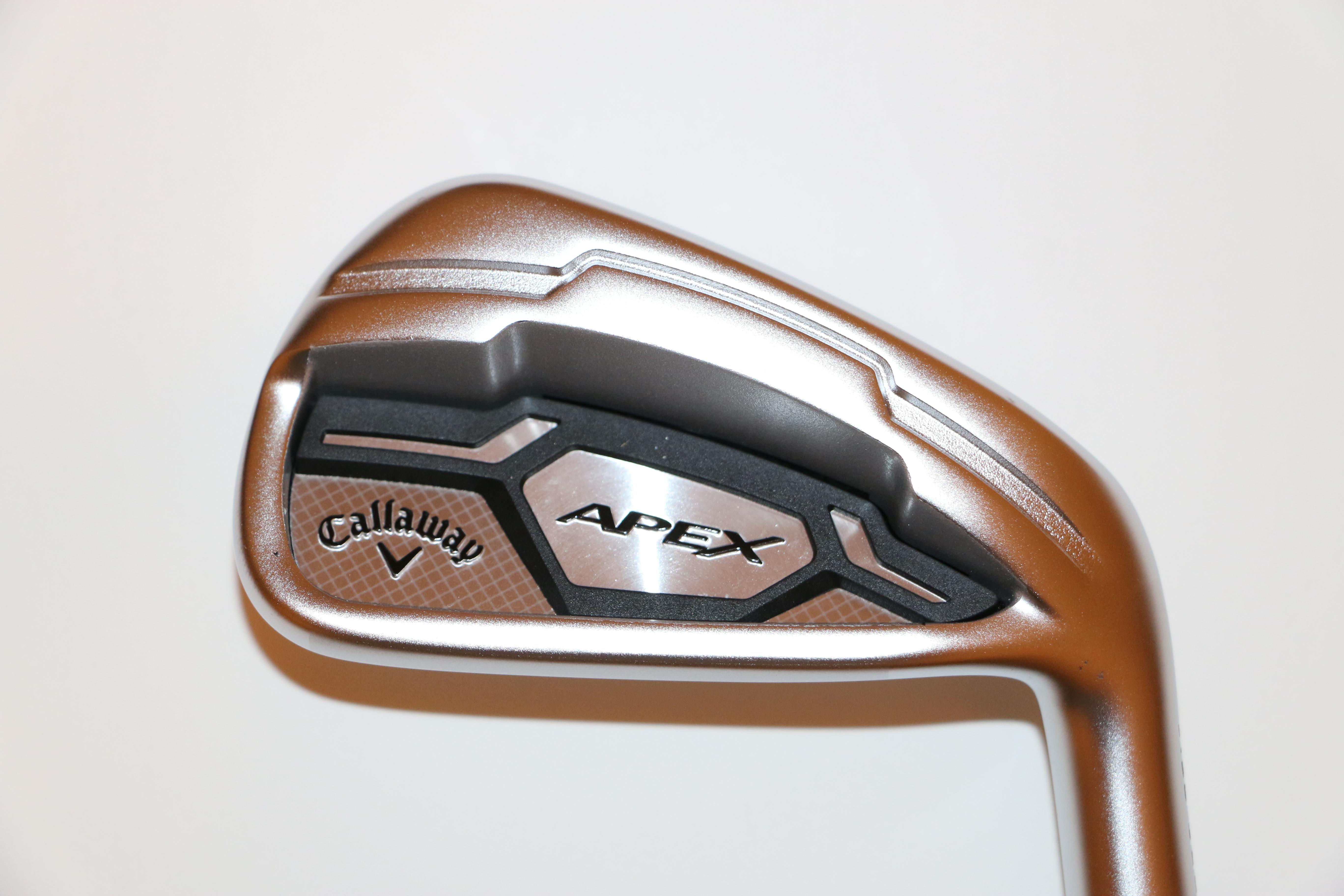 What's New
The big question that everybody has been asking is what has changed in the new Apex irons and how did the company improve on a design that was so well received. The Apex CF 16 set is precision engineered with the Cup 360 technology that golfers have been raving about in other lines. Cup 360 means ball speed consistency across the face and playability, but it has yet to be featured in a forged iron.
Features
Performance Through The Set
The progressive offset, sole widths, CG height and notch weighting provide the right balance of ball flight, playability, forgiveness and control for each iron. The longer irons feature more offset for forgiveness, while the shorter irons bring in a more compact shape with less offset for a feel and control in the scoring zone.
Multi-Piece Construction
This high tech construction goes through the whole set to create a remarkable combination of distance, feel and control for any player. The longer irons (3-7) utilize the Cup 360 to increase ball speeds and forgiveness across the face. In the shorter irons (8-AW), they have included an engineered face plate to enhance feel and add in distance control.
Details
Steel Shaft – True Temper XP 95
Graphite Shaft – UST Mamiya Recoil 760/780
Price – $1199 Steel – $1399 Graphite
In Stores – 10/30/15
Pre-Order Date – 10/16/16
Click here to jump to the THP Forum Thread on these irons with more in hand pictures.