Two years ago, Callaway released the Apex line of clubs and golfers quickly reacted to the unique blended set of performance in forgiveness with extremely positive thoughts. Today Callaway is announcing the follow up to that set, named the Apex Pro 16 or New Apex Pro Irons and the changes are very interesting.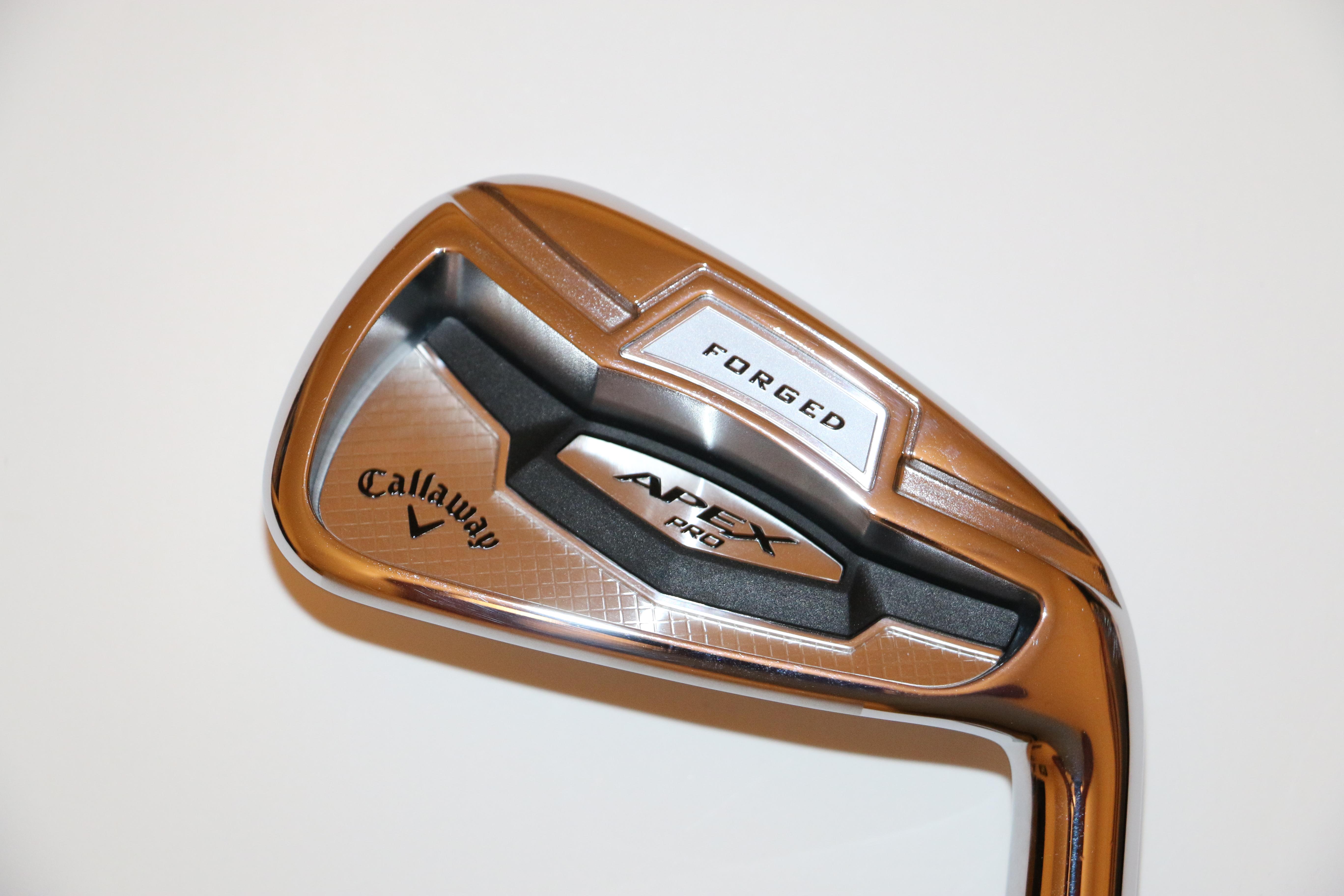 What's New
Callaway went right to the tour players to find out what they like in irons and relied heavily on their feedback for this design. The irons have a classic look and what they describe as a soft feel from the materials and quadruple net forging that their best players in the world demand.
Features
Tour Influenced Shaping and Design
This is a classic look that the best players want to see, and their extensive input played a huge role in how Callaway designed this set.
Progressive CG for Playability and Precision
Callaway used a multi-material design that optimizes the Center of Gravity of each club. The longer irons (3-5) have more offset and a tungsten insert to lower CG for higher launch. The shorter irons (6-A) have a higher CG for a controlled, penetrating trajectory.
Details
Steel Shaft – Project X
Graphite Shaft – UST Mamiya Recoil 95/110
Price – Steel $1,199 – Graphite $1,399
Large selection of shaft upgrades at no additional charge
In Stores – 10/30/15
Pre-Order Date – 10/16/16
Click here to jump to the THP Forum Thread on these irons with more in hand pictures.